Everything's temporary; it's a good motto to have in life. From jobs, haircuts and relationships, to Britain's EU membership… and of course, the changing landscape of Scotland's private rented sector.
If you're a landlord and property investor keen to stay up-to-date with what's going on here in the UK, you may be wondering what to expect going forward following Brexit – and the impact it's having right now.
As Brexit's impact on the PRS here in Scotland gradually becomes more apparent, we're helping our clients navigate the fallout – whether that's providing advice, or pointing them in the right direction.
As an estate agent specialising in tenanted property trading, I'm going to explore some of the ways Brexit is impacting Scotland's private rented sector.
So, whether you're an EU based landlord with a UK mortgage, an investor looking for new opportunities, or a landlord here in Scotland, this blog may shed a little more light on how Brexit may affect you going forward.
NOTE: This is a constantly evolving situation, so although we aim to update this blog when new information becomes available, we also recommend that you seek out professional advice before making any important decisions.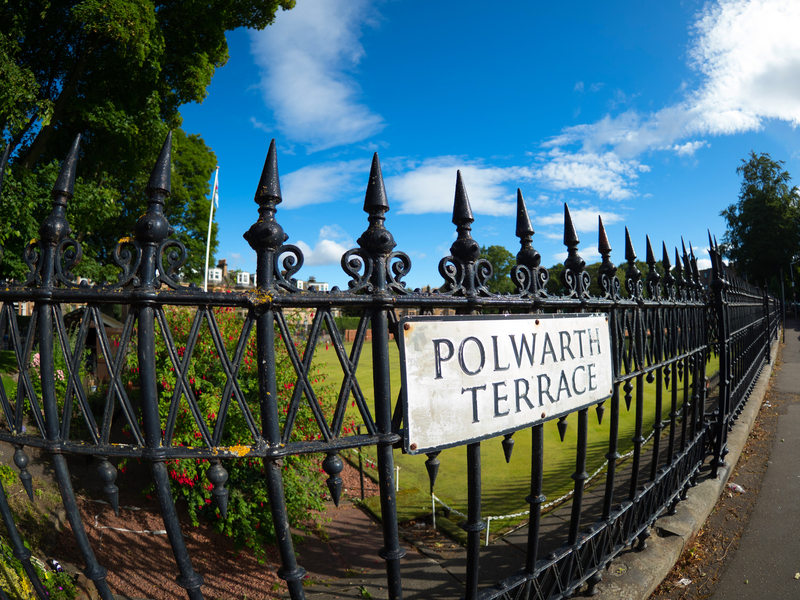 New hoops for EU investors?
With affordable properties, good capital growth, high rental demand, freehold properties and huge potential for good returns, Scottish property is still seen as an attractive option for EU investors, but what new challenges (if any) are there after Brexit?
The good news is that Brexit hasn't had an impact on lending options, with more mortgage products being introduced over the past couple of years, from the likes of NatWest and Skipton, than being taken off the market.
Although EU citizens wishing to apply for a mortgage will need to purchase a property worth at least £150,000 (typical for overseas investors, although some more experienced investors may find more options available), that's nothing new.
What is new is the fact they will also now need to make repayments from an EU bank account – with all of the foreign transaction fees that go along with it. This also applies to any existing mortgages.
DID YOU KNOW? Landlords living in the EU began receiving communications from UK banks informing them that their current accounts and savings accounts would be closed by the end of December.
Is this enough to put investors off? Not really. Investors not just from within the EU but also further afield still view Scotland (and the rest of the UK) as a safe haven for property investment.
However, it has – at least temporarily – given those applying for mortgages from outside the UK an extra hurdle, as previously, having an existing UK bank account helped pave the way when applying for a mortgage here (although it's still easier for expats). Now they will have to reapply.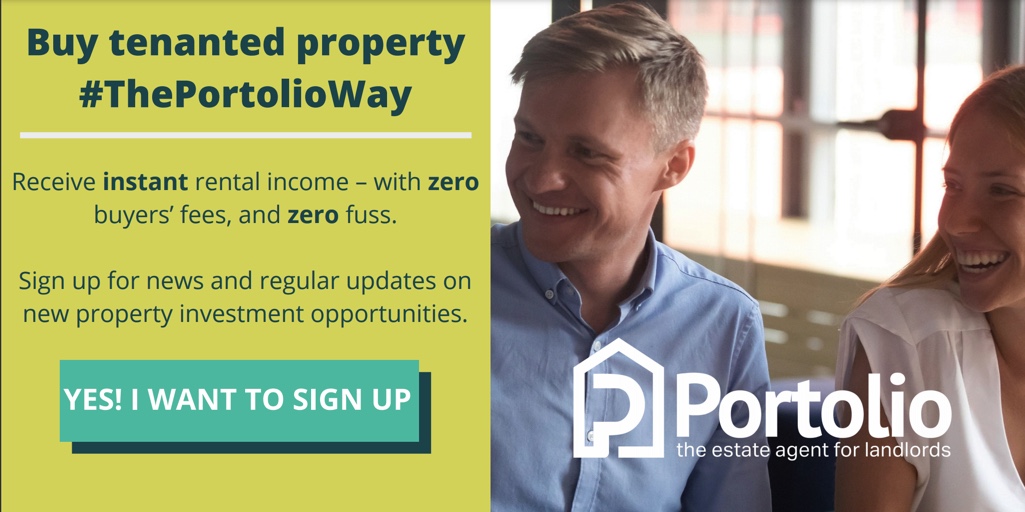 The EU's 'mortgage prisoners'
Expats and EU citizens living outside of the UK – essentially anyone without a UK address – will face expensive mortgages they're unable to get out of, as banks begin to bar them from switching to cheaper deals.
This, at least in TSB's case, also applies to landlords who own property in Northern Ireland, but live in the Republic. These customers will be left paying the 'eye-watering' variable rate, which at the time of writing this is 4.44%.
Other UK lenders tightening up their rules – and in some cases, even severing custom with landlords resident in the EU entirely – include Santander, Newbury Building Society, and Coutts.
Although it is up to each lender how they interpret the new rules, lenders are described as getting 'nervous' as they try to navigate the implications of a post-Brexit trade deal when trading with Europe.
Mortgage broker Nicholas Morrey recently told The Times: "It seems a little unfair to segregate a particular group of customers and treat them differently if they have fulfilled their end of the contract by keeping up regular payments. 
"It can create mortgage prisoners, since if the borrower has no means of remortgaging to a lender who can accept them, they are forced to stay with TSB on a standard variable rate until they return to the UK."
There is a ray of hope in that the Financial Conduct Authority is now helping 'mortgage prisoners' here in the UK, whose lenders had stopped trading, finally remortgage to new lenders. We can only hope the same help may come for those outside of the UK.
Double the capital gains tax for sellers
Landlords outwith the UK looking to sell a portfolio now have to closely examine what the post Brexit tax implications will mean for them. For example, sellers in France find themselves having to pay capital gains tax to both France and the UK upon a sale.
This is the situation one of our clients recently found herself in, and although she wasn't happy about it, she told us it was better to laugh than cry at the end of the day. We now have a buyer, so she's (quite rightly) getting serious about her numbers.
As Scotland's only landlords' estate agent, there isn't a lot of advice we can give to someone in this situation right now, apart from to seek advice from your accountant and seriously consider the tax implications involved when selling portfolios of UK properties.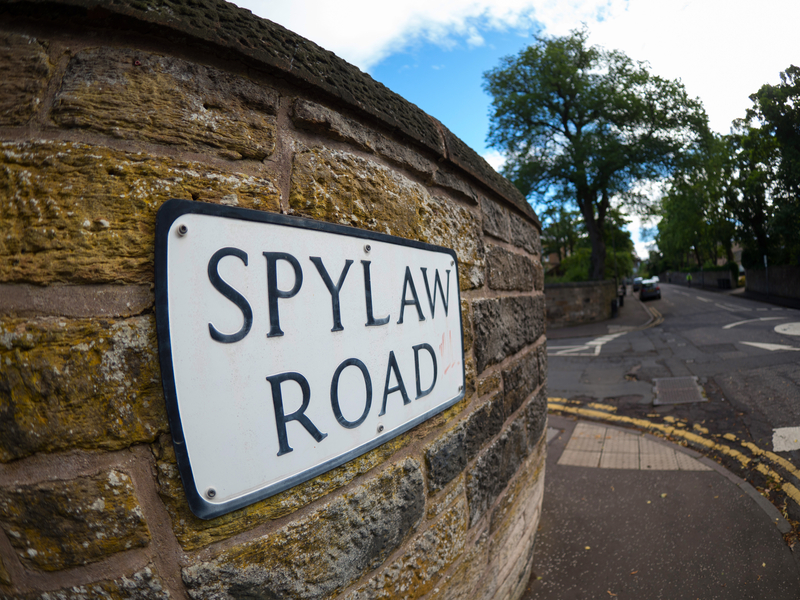 Are existing landlords in Scotland affected?
As a private landlord here in Scotland, Brexit won't have much of an impact on how you currently rent properties out. All UK and EU citizens currently living here still have the right to rent from you.
It's a slightly different picture in England, where recent legislation known as the 'right to rent' puts the onus on landlords to carry out checks ensuring that the person they're letting a property to has permission to remain in the UK.
Again, this does not yet apply to Scotland, but 'yet' (used on the official government website) is the operative word here. It could still be on the way. 
A reduction in tenants coming in from Europe
Previously, people coming in from the EU and EEA were categorised almost the same as UK residents, whereas now they must apply for a visa using the new points-based immigration system. 
With new restrictions in place, and a 'migrant exodus' of EU citizens leaving the UK, it's very likely that we're already seeing a reduction in the number of tenants looking to take up residence here in Scotland – with EU tenants in England already at a 4-year low. 
The reduction in the amount of available tenants needs to be noted but the results of our recent PRS survey show that 73% of landlords with property in Scotland still view property as a worthwhile investment. 
Advice from the property pros
Also according to our recent survey, 72% of landlords in the UK still believe prices will increase over the next five years and we also asked property expert and mortgage adviser, Kessar Salimi, what his thoughts were on the future.
Kessar said: "I don't believe we're going to see a huge amount of change due to Brexit over the next few years. Lending has returned, after having previously seen some products reduced slightly due to Covid, and higher loan-to-value products are being reintroduced."
"Overall I'm optimistic, as a lot of people are still looking to invest in Scotland and the UK, both from within and outwith the EU (such as China and the Middle East). Brexit has not – and will not – have much of an effect in that sense, with things carrying on as they were."
Of course, it goes without saying that there will be regional variations on property price growth in Scotland, however we hope this optimism means a strong property market in the years to come – for both Scottish and overseas investors.
TIP: If you're looking for more advice on getting a UK mortgage from overseas, check out our recent blog on the subject, covering six key tips to help you get the best outcome. 
In summary…
We may all feel the results of Brexit for years to come, but hopefully in the next few months things will become clearer for EU based investors and landlords who have properties here in Scotland's private rented sector.
Are you seeking advice about buying or selling tenanted property – even from the EU? Feel free to give us a call – we're always happy to offer some advice (or at least point you in the right direction).
What do you think of the impact of Brexit's impact on Scotland's private rented sector? Have you been affected by Brexit in any way? We'd love to hear from you in the comments below!
Written by Ross MacDonald, Director of Sales & Co-founder of Portolio
Get in touch on 07388 361 564 or email to ross@portolio.co.uk