Do you wonder what the forecast is for Scottish property investment in 2021?
Since Covid-19 appeared in our lives, we've all been trying to figure out how this crazy pandemic will affect the real estate industry and, in particular, our own small part of that i.e. Scottish property investment.
Although it's true to say that no-one could have predicted how 2020 turned out, it's time to look forward and start making preparations for a new year in Scottish buy-to-let.
As the estate agent for landlords, we happily offer our thoughts and advice – which you can read at the bottom of this article – but we thought it would be much more interesting to gather and share insights from some of the best people in Scottish property.
Naturally, we want to help all landlords and property investors make good decisions and, whether or not you have already decided on a plan, we very much hope you find these insights helpful.
We also know that we're releasing these predictions just days after the announcement that Scotland is to go to a tier four lockdown until around mid January! Clearly that will have a short term affect so please take that into account when reading.
What you'll discover are gems of wisdom like: Where in our Scottish cities will provide the most exciting opportunities, and sound investments? And what is the overall outlook for property investors and landlords?
So, well done for getting a head start on the year ahead, and please enjoy reading the thoughts, and property predictions for 2021, from top experts in the Scottish property industry, exclusively for this article.
Edinburgh
"Edinburgh isn't so much a city, more a way of life…" – Ian Rankin
---

Like with any investment, timing will always be a key factor.
I firmly believe that in 2021, properties in many EH postcodes will no longer be selling for crazy amounts over home report valuations, and will return back to the post 2008 crash 'fixed price' or 'offers around' model as demand decreases with uncertainty in the market due to Covid, Brexit, and unemployment.
My advice would be to keep a close eye on the ESPC and Rightmove and wait to see more properties going to fixed rates as the sellers' market dwindles. Pop your offer in low and negotiate up the way. There will be deals to be had.
Visit Stisi Group's website.
---

Young professionals and first-time buyers who used to be able to purchase mid-market properties are now being forced into 1-bed flats by the huge increases in property prices in comparison to wage growth.
This has made the 1-bed flat market a hotbed for both investors and first-time buyers alike. A segment which has seen increases of over 50% over the last five years in the capital, and average yield of over 6%, which you don't tend to find in premium neighbourhoods.
Gorgie, Dalry and Leith have traditionally always done well, but with Leith prices increasing exponentially since the tram line extension has been approved, I'm keeping a close eye on Easter Road and Restalrig.
The real added benefit of spreading your investments over multiple smaller flats is the risk factor. If a larger property sits empty, there is simply no income. If one of multiple smaller properties sit empty, the other properties will cover the shortfall.
Try to find neighbourhoods next to good areas around the city centre.
Why not visit Tim's LinkedIn profile?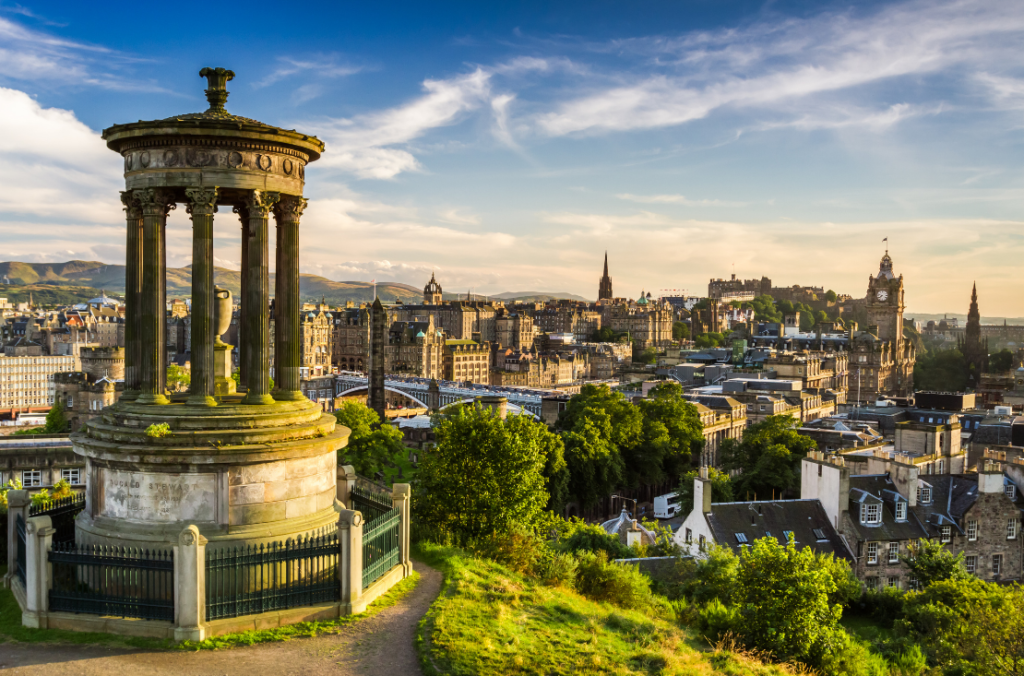 Glasgow
"It's very important for cities all around the world to reinvent themselves, and Glasgow is a good example of that." – Zaha Hadid (renowned architect)
---

Every morning since March, I am grateful to wake up working in the rental market – I cannot imagine the strain on all the restaurant, pub, café and club owners , not to mention the teams that work there.
And that's only one industry that been so badly affected by this nightmare… the list goes on and on.
2020 has been a sh1t year but at least the property market seems to be less impacted than many others – the rental market has stayed much busier than I expected with demand continuing to outstrip supply in Glasgow.
Rents have continued to stay high, because of the shortage of good quality properties in good locations. I had expected to see an oversupply of "studenty" rental properties but we just haven't seen that.
Areas which I look to for good returns are continuing to do well – Kinning Park, Govan, Bridgeton. Some investors remain more keen than ever to plough their savings into property – I have also been seeing more investors willing to look at lower yields if they feel the overall return over the next 15 years will be good.
I don't think we will see much change in the first half of 2021 – however I do suspect that the upper mid-to-high end sales market will start to slow. Investors will continue to like the high yields that Glasgow particularly generates – so mid-to-low end sales market will stay much the same.
Tenants will still be willing to pay good rents for good properties and we may even see the rental market get busier as first time buyers become less inclined and less able to buy. The demand for low to middle market rentals will continue to do well but upper end rentals demand is likely to fall in 2021.
Visit Sally's page on Fineholm.co.uk
---

As far as the Glasgow market is concerned, I think that there will be a levelling off of demand. I think that the impending economic negativity will eventually seep through to the market leading to an equalisation of buyers and sellers.
At the moment sellers are still of a mindset that they can insist upon getting offers over the home report value. As the market softens and it is beginning to do so then sellers will become less bullish. This will ultimately help first-time buyers.
I'm not convinced by a massive downturn in terms of the market; just a flattening. As I always say to my clients, there are always bargains out there. It's just in a "frothy" market you have to kiss more frogs!
Visit the official Bricks and Mortgage website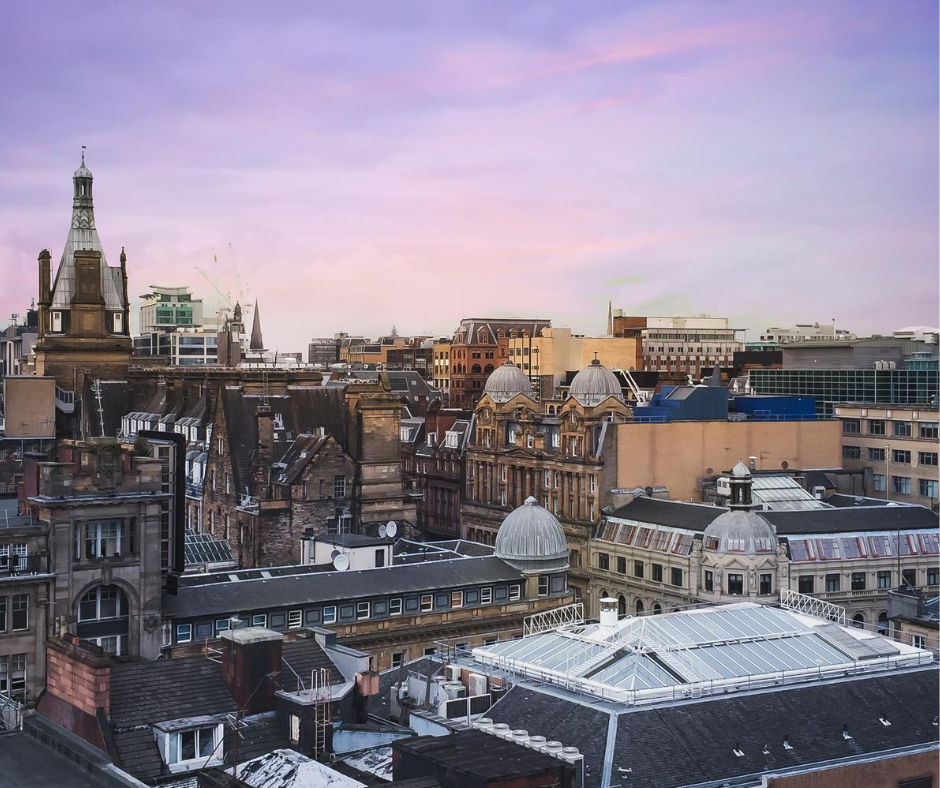 Dundee
"Oh, for a single hour of that Dundee." – William Wordsworth
---

We have seen prices increase since the property market opened up after the initial lockdown. I feel confident that prices will continue to rise steadily even with the looming backdrop of uncertainty in the economy.
We have strong fundamentals, comparatively lower prices compared to other cities, and many regeneration projects underway – and planned for the future.
The media love to scaremonger when it comes to property and we need to be aware of the current uncertainty but with that will come opportunities.
Buying good qualities properties in the right area is key and ideally if there is space for homeworking that will make it more desirable as homeworking will continue to be popular for the foreseeable.
Visit Kessar Salimi's website.
---

The Dundee property market has thrived in recent years. Investment in the magnificent V & A Museum and the ongoing waterfront development, combined with a large student population and flourishing gaming industry, has seen a buoyant market.
Demand has outstripped supply in recent months and the outlook for the future is bright. Compared to Edinburgh and Glasgow, the Tayside market is more affordable, and investors are focusing on the yields that can be achieved.
When buying, do your research and engage the services of an experienced local solicitor. Popular locations such as The West End, city centre and Brought Ferry should all be considered."
If you are able to include links, then:
Visit the official Lindsays website here
---

Despite everything Covid, the residential property market around Dundee and in Tayside has experienced a post-lockdown mini housing boom.
Dundee is uniquely positioned with three leading Higher Education Institutions and one of Scotland's Largest Hospitals located within the City boundaries. The City is also at the forefront of growth in several key e-industries and the life sciences sector.
These factors feed into the organic growth of an already appealing property market, which makes the City attractive for both homeowners and investors. There should be a genuine degree of optimism looking ahead to 2021, although a great deal will depend on:
Mortgages being available for First Time Buyers
The expected reopening of the First Home Fund in April 2021
The potential rise in unemployment – although the relative affordability of properties and the underpinning of the local jobs market by the largely untouched public sector are mitigating factors
A COVID19 vaccine being available to the public
Any possible extension or adjustment of the zero-tax threshold for LBTT
Brexit passing without too much turbulence
Despite no current restrictions in the tier level system for the residential market, it is vital people stay informed of any changes before buying or selling a property.
David Milne's profile on the official MacRoberts website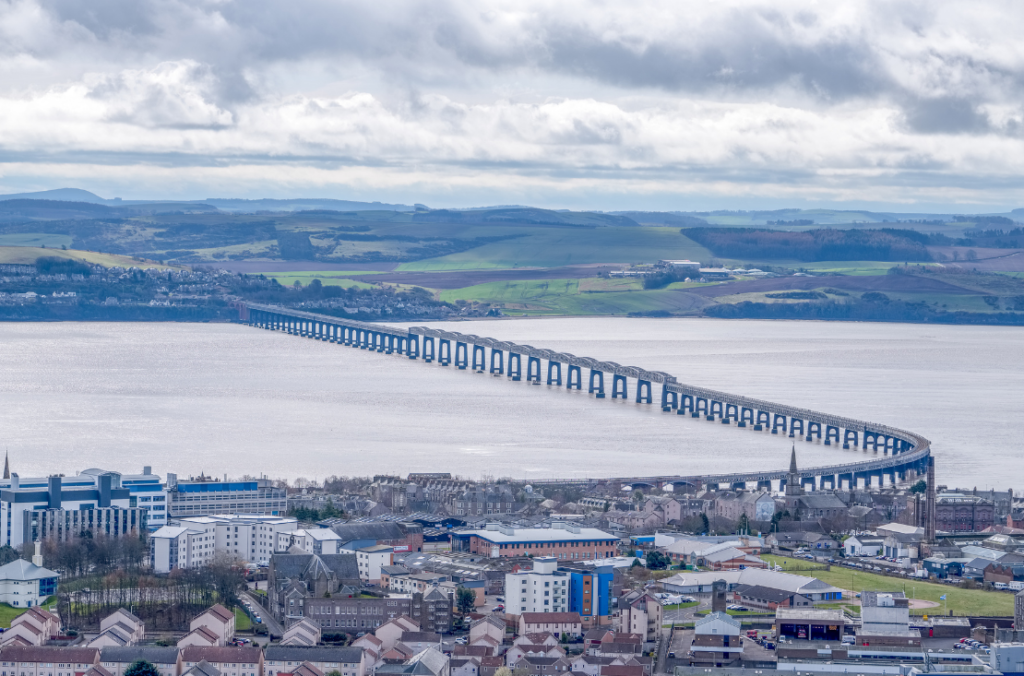 Aberdeen
"The brown land behind, south and north Dee and Don and east the doubtful sea" – from "Aberdeen, the Granite City" by George Bruce
---

Normally, Aberdeen usually goes through three notable trends. The flurry of activity at the start of the year, people moving into the city for work after March – and students moving around in September and October – before the final tail-off and slight peak at the end of December.
Covid has seen a lot of compaction of these trends, throughout lockdown there were a number of moves for people who were in emergency need of accommodation, after the first lockdown ended there was a huge increase of movement within the city and from outside.
This led to the busiest month that Winchesters had ever experienced, some three times the number of monthly leases that are usually experienced.
Looking forward, I would think that 2021 will start a little slower than usual, the mass move seen just after lockdown will lead to less movements in the new year. Moving into the year, the rollout of the vaccine will see more people coming back to the city for university and work.
A number of oil companies have indicated that Q2 will see a significant increase in families and professionals coming to the city with requests for accommodation starting to increase as we speak.
What is working:
Spacious 1-bed flats,
Modern 2-bed properties
Modern and fresh HMO Properties
What is not working:
Magnolia!
Poorly decorated flats
90s Kitchens
80s Bathrooms
Basically, look after your investment and you will do well in the Aberdeen leasing market.
Visit the official Winchesters website.
---

A trend we'll see in Aberdeen's property market in 2021 should be more properties at fixed price, with this coming on the back of good increased sales volumes in the 2nd half of 2020.
Sellers will have seen neighbouring properties sell during this time and should be advised that realism is the order of the day, with the number of properties for sale still remaining stubbornly high on the local property portal ASPC.
This new fixed price culture should mean increased sales volumes, but may mean that prices are agreed just under a fixed price so expect to see prices fall around 2% next year.
You can visit The Property Angel here.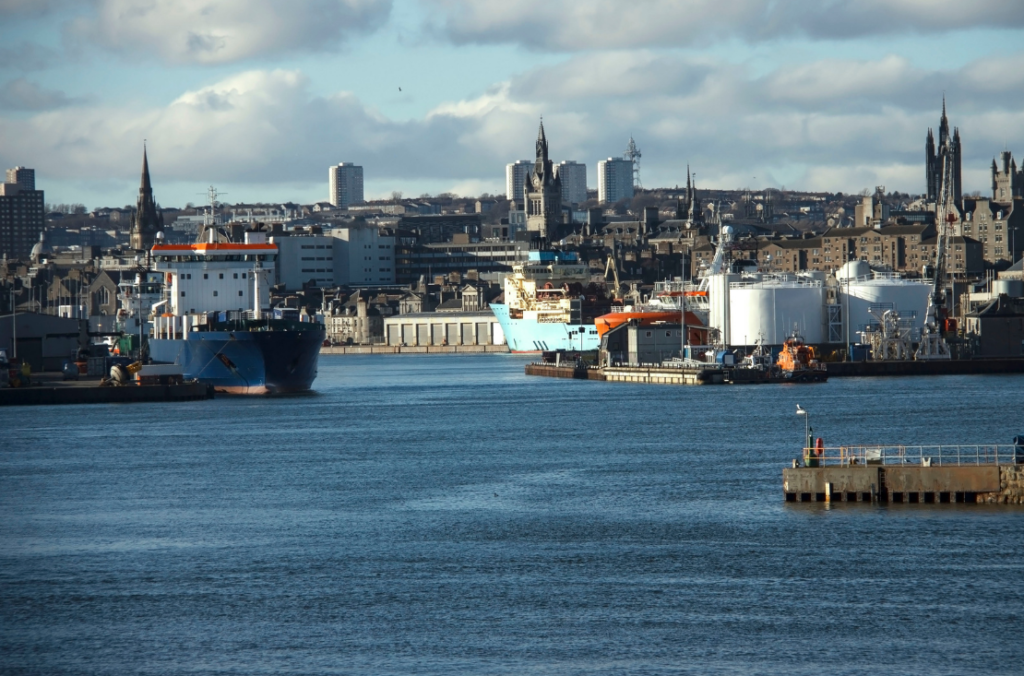 Scotland property in general
"We look to Scotland for all our ideas of civilisation." – Voltaire (1694-1778)
---

As we near the end of 2020 attempting to predict the property market for 2021 is certainly no mean feat.
With the furlough scheme and LBTT holiday both ending in March there is a school of thought that there will be a surplus of properties on the market, making it a market for buyers or tenants on the move.
Landlords or vendors would therefore be mindful to ensure their properties remain desirable and particularly with minimum energy efficiency standards about to be introduced to the PRS carrying out upgrades to the property may end up financially beneficial.
Visit the official Propertymark website.
---

The pandemic has given problems for lenders especially those who are lending to the self employed or company directors. Previously, lenders used to rely upon the most up-to-date tax calculations.
The problem with these is that they can potentially be more than 12 months out of date. Not great relying upon historic income figures when you're giving somebody a mortgage in the next couple of weeks.
There haven't been many who have not been adversely affected by the pandemic and my take on it is that lenders will start to demand the last 3 months business bank statements just so that they can be sure that income streams have not been dramatically affected by the pandemic.
This cautious approach is having a knock-on effect as far as buy to let is concerned and we are beginning to see a great number of buy to let lenders demanding that the buy to let investor has three months mortgage payments stashed away in an account in case of rental voids.
This has never been asked before and clearly is a fallout from the pandemic. This therefore means that buying into buy to let is going to be more expensive. You've got to find a 25% deposit, the 4% ADS payment and now 3 months mortgage payments.
Visit the official Bricks and Mortgage website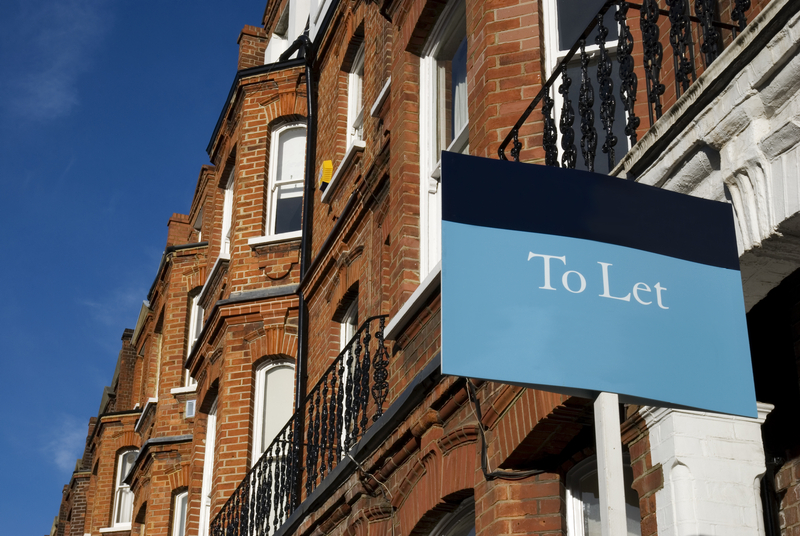 ---

Despite a difficult year, there are signs that the Scottish property rental market will continue to thrive in 2021. Tenants looking for more space and a garden are willing to pay a premium and move out of the cities, so letting outwith the main urban areas presents new opportunities for some landlords.
Meanwhile our major cities have so far been highly resilient and will be the engine of Scotland's economic recovery. Thankfully Scotland remains a vibrant market full of opportunities for good, long-term returns.
With a Scottish Parliament election in May 2021, further regulation of private renting in Scotland will be hotly debated in the coming months. As always SAL will continue to campaign to support the interests of landlords and letting agents in Scotland. Not a member yet? Join SAL and ensure your voice is heard.
Visit the official Scottish Association of Landlords website
---

In order to predict 2021, you have to understand the micro and macro economic factors that pushed record sales and sales prices in 2020 whilst we were in the midst of a global Pandemic.
Factors such as the pent up demand caused by logistical Covid challenges (including solicitors being furloughed, and surveys and transactions taking much longer than usual), a reduced bank of England base rate, and landlords and homeowners taking advantage of record sales.
In my eyes, due to a number of the demand side policies continuing until April 2021 you will see the market pick up steam again in Jan right through to April 2021.
If the demand side government intervention like Furlough, Stamp Duty Holiday and First Time buyers scheme is cut off then you will see a dramatic drop as everyone takes a breath.
If the intervention is tapered off then prices will sit at Q1 high until the end of Q2 2021 after which people will focus more on going on holiday than buying their next property.
By the end of 2021 property prices will have come back down to what they started at the beginning of 2021.
Arshad's top tips:
If you have property to sell, get it sold before April 2021. If you want to buy property, then buy Q2 2021 onwards.
If you are an investor, then focus on adding value and understand that your final values will be lower and your profit margin tighter.
Above all else, appreciate that property is generational, bought for decades and even passed on as inherited wealth, so it is very forgiving BUT only if you can keep up those monthly payments.So, leave some slack in your portfolio.
With regards to LTV, maximum borrowed should be 75%, with the ideal at 55% – and have reserves to cover six months of mortgage payments.
You can view Arshad's host page on the Property Investors Network website.
---

When buying as a property investor it helps at the outset if investors have all their source of funds information ready to pass to their solicitor. Otherwise it holds up when offers can be submitted. If it is a Company buying a letter from the accountant is useful along with copies of bank statements.
Selling estate agents are now commonly asking purchasing solicitors to see source of funds information too before proceeding with offers, and not just purchaser ID.
If buying using angel investors with the intention to get more traditional 'backend' mortgage finance later, it is a good idea to chat with a mortgage broker before getting Angel funds in case there is likely to be an Issue further down the line with financing.
Steven's profile on the official Inksters website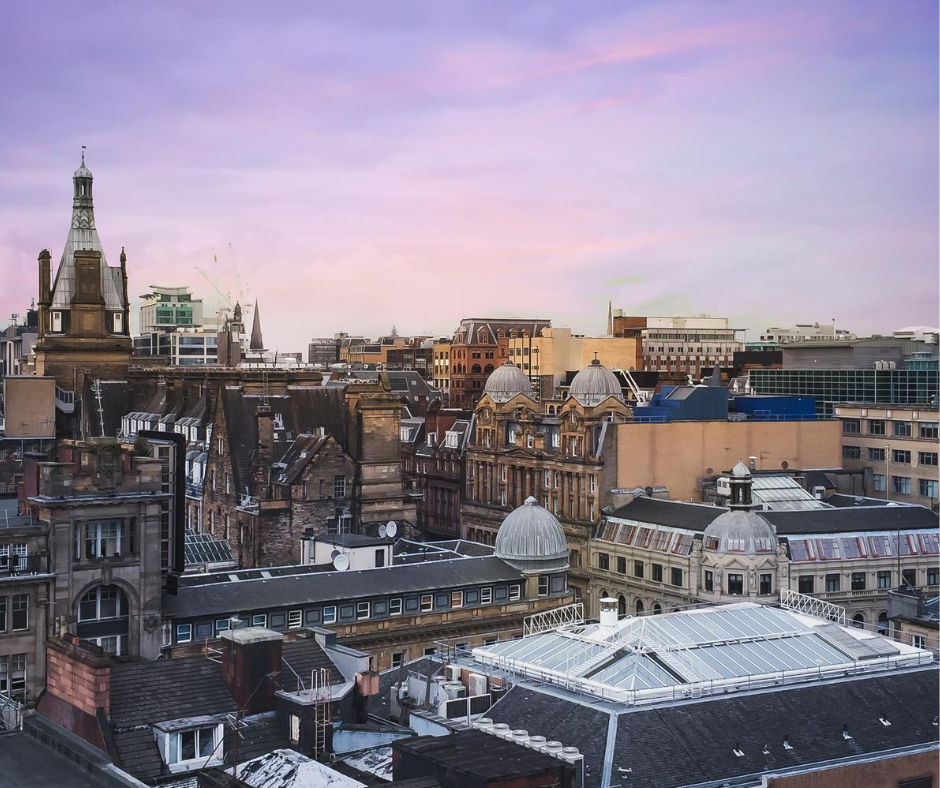 2021 predictions and advice from Portolio
This past year has forced us all to reconsider the way we do just about everything – and Scottish property investment is included in that. So, that being the case, it's important to remember all you've learnt in 2020 and make good decisions in 2021.
We know it's been a challenging year, but even with a very bumpy last 9 months and a degree of unpredictability in coming years, property will always be a great way to create financial independence and wealth.
At a time when some people have concerns about the security of their "regular job", having a relatively dependable source of income, like property, is a great way to give just that little bit more financial security.
Property investment isn't completely risk free – and there can be challenges and pain – overall it's a relatively passive income you can rely on, and there's a reason property investors are still buying individual properties and portfolios.
Our best advice is this; anyone who has the funds and level of confidence to invest in property to create income should do so this coming year; just like any other year.
We're currently conducting a PRS survey (open until the 31st December – have your say here), and early results show there is a good level of confidence that mid-term property prices will increase, with the average property value in five years' time being higher than they are now.
It should also be said that, despite there being much speculation and talk of there being a hit to the market, property prices have remained pretty buoyant throughout this very… interesting year.
As long as you're paying a fair price (the right price), then property investment will make your money work harder for you.
In summary…
How are you now feeling about Scottish property investment in 2021?
Whether you're looking to get into property investment, or grow your portfolio and need some advice, feel free to get in touch with us.
We're always happy to lend an ear, provide some free advice, and help in any way we can – even if it's just pointing you in the right direction.
Here's to a new year of exciting new ventures, challenges and opportunities for Scottish property investment in 2021!
Written by Chris Wood, MD & Co-founder of Portolio, and Ross MacDonald, Director of Sales & Co-founder of Portolio