It's become one of the biggest key trends in UK property investment over the past few years – but should you buy to let as a limited company?
Any buy-to-let investment should technically be treated as a business, but you may find yourself wondering what the benefits are to buying as a limited company, and if it's worth the bother!
Largely most investors now invest in Scottish property 'as a company' because of recent changes to tax relief (Section 24) – and essentially tax efficiency is the top reason why you would want to consider investing in property as a limited company.
If you're a higher rate taxpayer, you should definitely read on, as building your property empire as a limited company may mean paying corporation tax (at a rate of 19%) compared to paying as a private individual (at a rate of as much as 45%).
But that doesn't necessarily mean it's the best solution for everyone.
I've delved a bit deeper into the advantages and disadvantages, so you can decide whether it's right for you to invest in Scottish property as a limited company.
DISCLAIMER: Please do not consider this tax advice. We're simply sharing general, publicly available information, and we highly recommend you speak to an accountant about your individual circumstances before making any decision.
The pros of investing in property as a limited company
First, let's begin by looking at some of the biggest advantages when you buy to let as a limited company.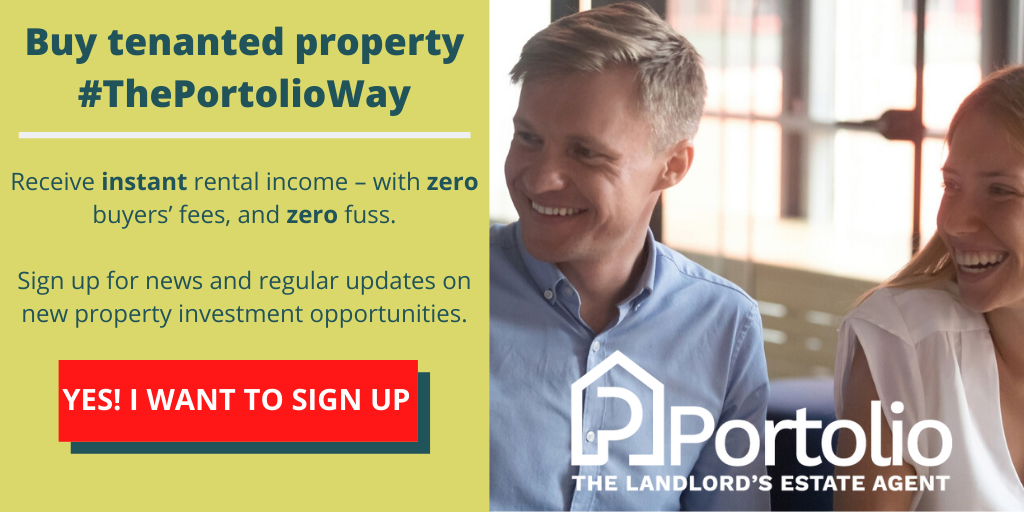 You'll pay a much lower rate of tax
As I mentioned above, this is definitely the biggest advantage for higher rate taxpayers. It means that instead of paying income tax of up to 45%, you'll pay corporation tax on your profits at a much lower rate of 19% in Scotland.
This has been a more popular way of investing property since around 2017, when the tax relief landlords could claim on their mortgage interest (as much as 45%) started to be gradually reduced.
For example, before 2017, it used to be the case that if you were paying the highest rate of tax, with an interest-only buy-to-let mortgage of £1,500 per month, you could have claimed back £675 in tax relief from HMRC (click through to learn more about Section 24).
Now, as a landlord, you'll only be able to claim relief at the basic tax rate of 20% – so, if we apply the example above, that would be £300.
For a better idea of how tax relief has changed for landlords since 2017, take a look at this little infographic Ross has put together: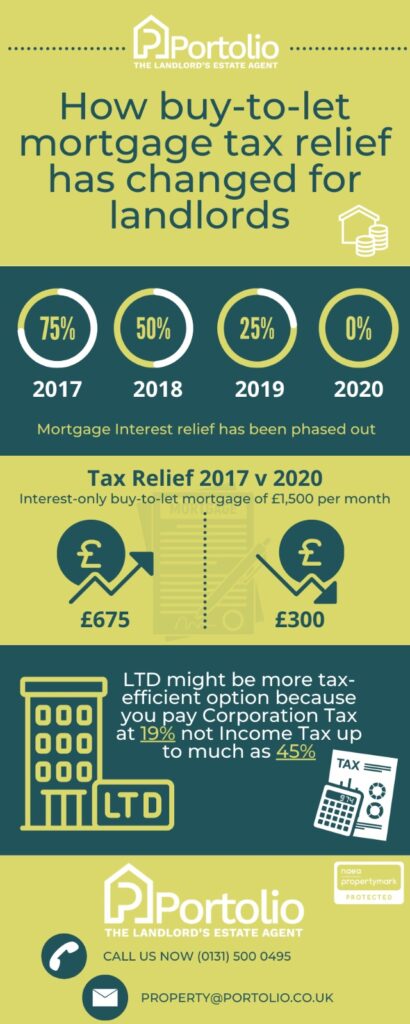 You'll have limited liability
The second biggest advantage? If you buy to let as a limited company, your investment property becomes legally separate from your personal affairs. This limited liability essentially means you are no longer personally liable for any losses.
Minimise inheritance tax
You could make one or more of your family members a shareholder! I'm not a tax expert, but I know it's popular and, when property investing as a limited business, it seems like a top way of reducing all tax, including inheritance tax.
NOTE: I strongly recommend seeking advice from an experienced accountant/tax expert on how to do this in order to ensure the desired results.
The cons of buy to let as a limited company
If the tax benefits above are beginning to sell the idea to you, this is the part where you may think twice about purchasing buy-to-let property as a limited company.
Capital gains tax, LBTT and ADS
Moving existing buy-to-lets from a personal purchase into a ltd company might seem simple, but, as a property transaction, it will likely be liable to LBTT and ADS… and possibly even capital gains tax.
So, if you're going to buy as a limited business, do it now – before you do anything else – and certainly before you start building your UK buy-to-let portfolio!
TIP: If you already have multiple properties as a private landlord, a good way to avoid ADS is by "selling" a portfolio of six properties to your limited business. This seems to work out quite nicely most of the time.
I understand that Land and Buildings Transaction Tax (LBTT) in Scotland IS payable if you purchase a property, along with Additional Dwelling Supplement (ADS). Check out the LBTT calculator here.
People often think they're exempt from ADS when buying as a limited company, but this is a misconception.
As it stands, capital gains tax is at 28% for higher rate taxpayers, whereas for basic rate taxpayers it depends on the size of your gain, along with your taxable income. ADS is a one-off tax charge of 4% applied to homes purchased for £40k or more.
TIP: If your limited company sells property in the future, you would not have to pay capital gains tax. Instead, the company would have to pay corporate tax on the profit.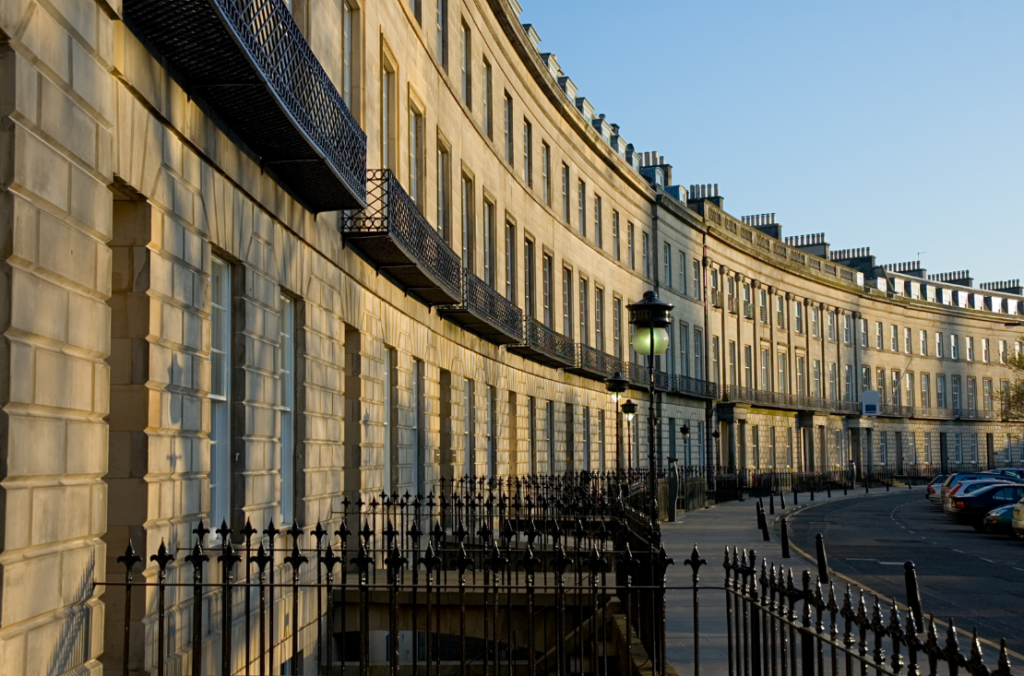 Paying higher mortgage fees
As a limited company, the chances are you'll be charged a higher interest rate and other fees for your buy-to-let mortgage than if you were an individual buy-to-let landlord.
Again, be aware that it's not recommended to change ownership of the property to a private limited company if you already own the property, as you may also have to pay additional early repayment fees and other legal costs.
The extra time and costs involved
Setting up and running a limited company is not to be taken lightly, and you'll find yourself spending time and some money keeping your company on the right track – more so than if you were investing in UK property as a private individual.
The first thing you'll need to do is to set up your company via Companies House. You can do this for as little as £12, but for a same-day service you can pay £100.
Once you've registered your company, you (or your accountant) will have to prepare and submit detailed accounts, company tax and corporation tax calculations to HMRC.
There may also be extra costs from your accountant (if you have one) such as paying a higher rate for their services – along with additional legal and auditing fees.
Advice from the property pros
If you're seriously considering buying as a limited company, it's a good idea to ask yourself whether you're technically described as a property trader, or an investor – as my advice will differ depending on which you are.
If you're someone who loves the challenge of buying a property to do up, rent out and then sell on before moving onto the next – in the way that it almost becomes an art form – you're most likely to be classed as a property trader.
If so, I would recommend you consider setting up a property company, rather than pay capital gains tax on every property you trade.
If you plan to invest in property for the long haul, I would carefully consider all of the points above, and seek professional advice from an experienced accountant and tax specialist.
And, if you're considering transferring property into a limited company, here's an extra little tidbit of advice to bear in mind, from Syed Ausat, a good contact of mine and professional accountant at Shears and Dube:
"If you choose to transfer the property to a limited company, this must be transferred based on market value, which is why it's essential to get a professional valuation carried out.
"Keep this in your records, for your defence, if HMRC challenge your valuation in future, and ensure it's in your company name rather than your personal one. If you are transferring property from your personal name to a limited company, then you also have to get permission from the Lender, and some lenders may also insist on getting a personal guarantee (PG).
"Please note, transferring properties from one owner to another are likely to attract Stamp Duty Land Tax (SDLC) and legal costs as well apart from Capital Gain Tax ( CGT)."
TIP: If you are looking to invest in buy-to-let property, there is a great way to save on a lot of the initial setup costs. Buying tenanted property can help you save around £30k – and receive instant rental income on Day 1. Learn more about the benefits via our blog.
In summary…
Thanks for taking the time to read and digest my thoughts shared here. I hope this blog has been of help when deciding whether or not you should buy to let as a limited company in the UK.
In the right circumstances, the advantages are hard to ignore. But keep everything in mind when considering the extra costs and time involved in running a limited company, and weight it up based on your own circumstances.
Remember, I'm in no way a trained accountant, so before you go any further, I would highly recommend seeking professional advice from an expert – as I'm sure you would anyway.
If you're interested in purchasing a tenanted property in Scotland – either as an individual or as a limited company – and receiving rental income on Day 1, feel free to get in touch today.
Myself, or my business partner, Ross, should be happy to talk you through your options.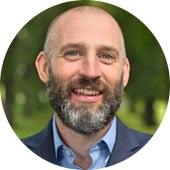 Written by Chris Wood, MD & Founder of Portolio
Get in touch on 07812 164 842 or email chris@portolio.co.uk