Wondering whether you should buy investment property during COVID-19 and the current lockdown?
We're living through some very strange times right now. Nothing we do feels normal, what with all the uncertainty. Therefore, the thought of doing something you'd normally be doing, like investing in property… well, it jars a little.
Saying that, the property market is still moving; albeit, slower than usual. We've had a few sales complete at the end of March, and the start of this month, despite being smack bang in the middle of lockdown… and investors are still looking for opportunities to buy.
So, that's probably answered your first question; you can still invest in property right now (more about that below). But should you? As a specialist estate agent experienced in tenanted property sales, we're here to give you our thoughts on buying during COVID-19.
The reason? Well, we know that just because you can do something, doesn't mean you necessarily should…
NOTE: This is a developing situation, so we're going to be updating this article as more information becomes available. The most important thing to remember is that we need to take COVID-19 very seriously. Stay safe, stay in doors, and keep your loved ones safe.
How has COVID-19 affected the property industry?
As you've probably gathered, it is definitely possible to progress some property deals during the COVID-19 lockdown. It's not easy and, like I said, things are moving a bit slower. But they are still moving.
Below, I'm going to try to give you a bit of an overview of some of the challenges being faced by the key players assisting you, the property investor, during the lockdown.
Registers of Scotland
You might have heard that on the 24 March 2020, the Registers of Scotland (RoS) closed its offices and effectively ALL sales were put on hold until they could find a solution.
Thankfully the latest news on this is that, as of Monday 27 April 2020, RoS can start to take digital registrations! Which means it's possible for a number sales to now complete without so much hassle.
We got some insight kindly provided by Steve MacDonald, an experienced solicitor from Inksters:
"Where there is a willing buyer and seller, sales can still complete during lockdown. As far as registration with RoS is concerned, there is now legislation in place which allows for the extension of Advance Notices until after a period when they start accepting paper applications again.
"If registration is an "emergency" they will accept applications in digital form but will consider on a case by case basis."
Surveyors
As you probably know, surveyors' jobs are very much in and out of properties, so most of their work unfortunately came to a temporary halt on March 23rd. However, despite no physical surveys being carried out during lockdown, they can still provide a 'desktop valuation'.
These desktop valuations are based on things like market conditions, the local area and the historic values – as well as subsequent sale prices of similar properties nearby – and may satisfy some lenders when the loan to value (LTV) is low.
TIP: Desktop valuations will most likely be looked at on a case-by-case basis, and the results may vary widely depending on your chosen lender.
Estate Agents
Ever since the lockdown, more and more estate agents are now embracing technology and conducting virtual viewings – which is a lot easier if they're already set up with all the right gear.
Some are allowing the person selling/living there to record a video viewing for potential buyers – which is easier for those selling a home than an investment property with sitting tenants (due to issues such as self-isolation, and privacy).
They're also doing all of the usual stuff, such as taking enquiries from sellers and potential buyers, and of course managing transactions that are currently in the conveyancing stage.
But you'll also find some estate agents encouraging people to use this time to do all the sprucing up, attend to any jobs (new boiler, lick of paint, work in the garden etc.) so that they'll have the best chance of selling on the open market once the lockdown is lifted.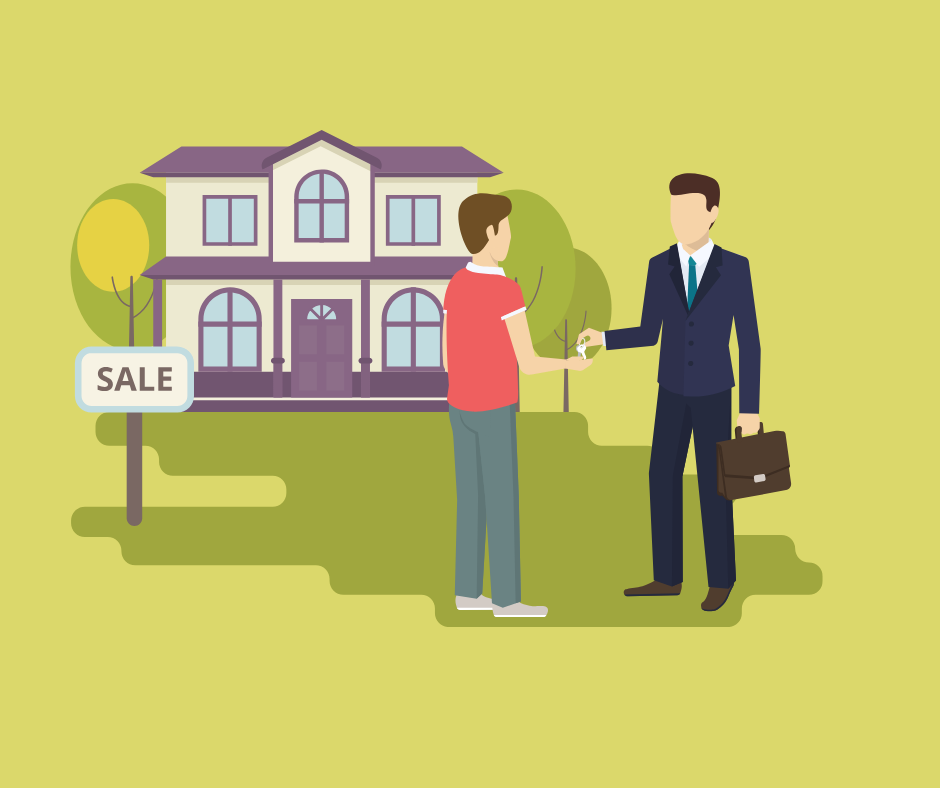 Solicitors
When we originally wrote this blog, in mid April, it seemed clear that some conveyancing firms are doing only the most essential work, whilst others are doing as much as possible to support their property investor clients. 
Now, in late April, maybe this new situation digital registrations at RoS will change that and more solicitors will become more active.
Still, with some currently very active, and others seeming to shut up shop with only a skeleton crew, one thing we're hoping for is that some solicitors take this opportunity to move forward with digital signature, and going as paperless as possible – maybe even ditch the old fax machine!
Letting Agents
Letting agents are still working hard, and it seems that most staff have not been furloughed. However, it goes without saying that they still have many logistical challenges, with things like move-outs, repairs and who can access properties.
Most will be following Government advice as per the SAL website, but there have been a few mixed messages (at least towards the start of the lockdown) over who is allowed to go out and access properties, and for what reasons.
There's also the question of management fees, and how these will change when rent cannot be paid by tenants – with each case being treated differently, depending on circumstances. It goes without saying, letting agents also need to be there for tenants, too.
Lenders
Banks, mortgage companies and lenders have been dealing with logistical issues surrounding employees working from home – which has been extra difficult due to the tight industry GDPR rules.
They're also dealing with an incredible amount of mortgage payment holiday requests! All of this has led to a general inability to process many existing mortgage offers and certainly lots of lenders have had to put a stop to new mortgage applications.
It seems the main tactic (to reduce activity) has been to remove a number of products, and to put a number of applications on hold. Hence, lots of lenders are now only offering 60/40 LTV deals on buy-to-let purchases.
As of 13th April, things seem to be settling down and a number of the 80/20 LTV mortgage offers are coming back. As for homebuyers, loans of up to 95% are available in Scotland (and to a lesser extent in England), from the likes of Skipton.
One potential solution to the current property roadblocks
There is one potentially suitable solution that will still allow you to invest in property right now. The solution we're talking about is to buy tenanted property.
The Government advised on 26 March that, where possible, home-moves should be put on hold. This is designed to stop a level of activity that would cause too much social interaction during a "stay-at-home" period. (Please do read the article to learn more about it.)
So, in terms of sticking to government advice, investing in empty property is extremely tricky, if nigh-on impossible, during lockdown. However, tenanted properties are still moving.
After all, investing in property with sitting tenants raises none of the logistical issues a home-buyer would usually have i.e. nobody physically moving home, or handing over keys. Essentially, no chain to impact on the sale.
In terms of viewings? Well, that's still tricky. In fact, physical viewings of tenanted properties can't be at all done during the COVD-19 lockdown.
However, you're still able to review data on properties, rents and yields, and some viewings can even be done remotely via video. We've had some offers from people who haven't physically viewed properties – which is more common than you might think! (Especially when long-distance is involved).
TIP: Conveyancing takes a bit longer, but there's no reason why the buying process can't start now – if you decide that investing at the moment is the best move for you – though an "offer subject to viewing".
Which brings us onto our next point…
Should you buy investment property during COVID-19?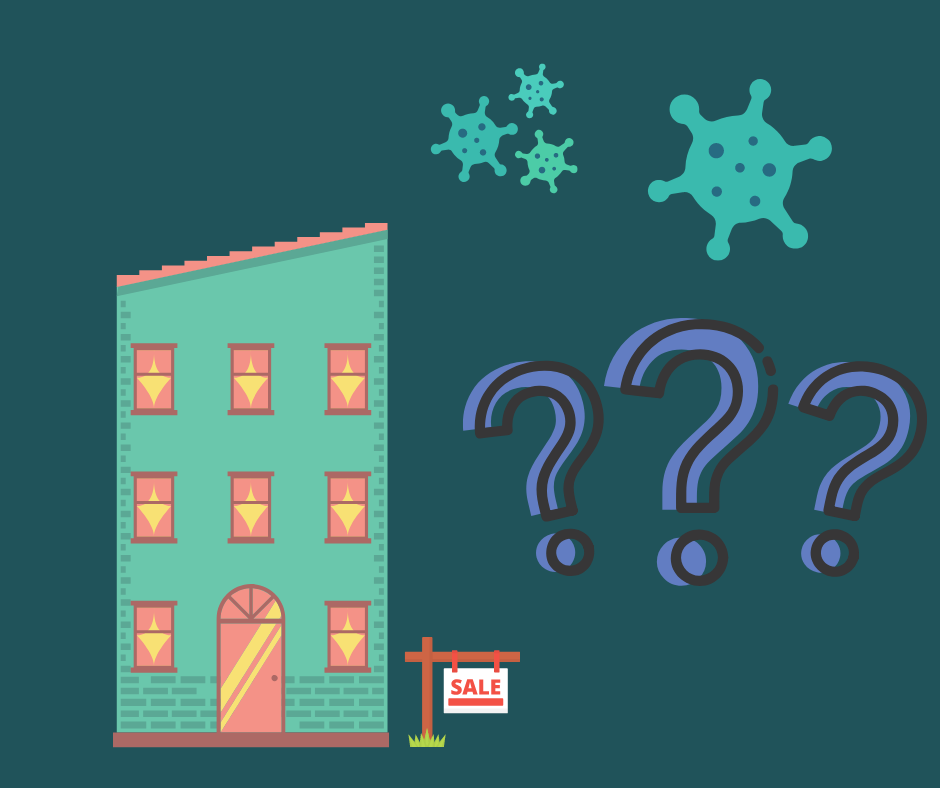 It's certainly not a bad time to buy; there will be opportunities coming up for savvy investors over the next few months.
An interesting observation (from 9th April 2020) is that lending for home-buyers has been tightened up, and there doesn't seem to be any 95% loan to value (LTV) home-buyer mortgages around. They are now around 80% LTV, and so much more in line with buy-to-let (BTL) lending.
TIP: Mortgage products are reviewed on a regular basis, and we're in a constant state of flux. There may very well be better deals on offer next week – with the general aim to help turbo charge the economy.
Does this make it a more level playing field? Maybe. You've also got to remember that most homebuyers will likely be less active right now, and will not be out viewing properties or be making offers to buy their new family home.
As for tenanted property, we know that there are some landlords still wanting to sell. By and large, it's well worth keeping your eyes peeled for deals that might suit everyone at this time – that's what we're all about here at Portolio; shared success.
TIP: If instant rental income is important to you then consider if COVID-19 will affect your tenants' employment and current salaries. Just something to bear in mind, as this will affect their ability to pay rent in the short-term.
In most cases, i.e. not flips or similar strategies, buying property is a long-term investment and according to the reports being shared at this moment (early April) there might be a slight dip in values but it will be minor and it will recover quickly.
So, if you have the funds available, and you see some potentially good opportunities, then we suggest that a bricks and mortar investment is as good as ever.
If you're new to investing, now is the time for you to learn, work on your strategy, and take stock. Think about the future – could investing in a tenanted property now pay off a few years down the line?
Communicating with a specialist estate agent, and property experts, will help you take onboard as much advice as you can, so that you can make a more informed decision about what to do right now.
Advice from the tenanted property pros
It may not seem like it right now, but the world is evolving, and we will get through this. This is not expected to be like the crash of 2008, which lasted for a number of years. It's not a fiscal crisis, it's a logistical one, and the bounce back is expected to be swifter.
Our advice is to not wait around and instead to grab opportunities that present themselves. The unavoidable truth is that some sellers may be more flexible and properties cheaper now than they would have been a couple of months ago.
It may seem natural to feel stuck with a certain inertia of uncertainty (like I was for years after 2008), but in this case try to think forward six months to a year. Will you regret not taking those opportunities?
Try also comparing investing in property to a share price, or leaving money in the bank. Interest rates have dropped, the cost of borrowing is going down, and shares are proven to be less dependable than good old bricks and mortar. People understand it.
After all, people will always need a place to live. There's still a housing crisis in the UK, and therefore the private rented sector has never been more important. Property is still a good way to invest and create financial freedom and wealth.
The best advice I can give you is to speak with property professionals, and specialist estate agents experienced in investment property, who can help you work out your goals, and help you identify properties which would be a good fit for you.
TIP: Specialist estate agents can usually send out regular property alerts via email on the areas and types of properties (including portfolios) you're interested in, with opportunities that aren't necessarily available on the open market.
To sum it up…
Thanks for reading. Hopefully this article has given you some better insight into whether or not you should invest in property during COVID-19. The answer is that it's subjective, and comes down to your goals – both in the short and long-term.
Due to the current lockdown, you may need to be prepared not to receive any rental income for the time being – especially not with serviced accommodations – so be mindful of focusing on the long-term if you're looking for investment opportunities that are tenanted right now.
Speak to a specialist estate agent who has plenty of experience with buying and selling investment property. They'll be able to listen to your needs, and give you some free, impartial advice. They may also have some opportunities that won't be available on the open market.
If you're looking to get some advice on investing in property right now (or in the future), please don't hesitate to get in touch.
And, most importantly of all – stay home, and stay safe!
Written by Ross MacDonald, Director of Sales & Co-founder of Portolio
Get in touch on 07388 361 564 or email to ross@portolio.co.uk