A life tip I've held dear to my heart is this: Always ask questions.
If you're thinking about selling a tenanted property – maybe for the first time – you're probably curious about how that works. 
… As well as how to ensure it goes smoothly, and that you'll get a good sale price, of course.
That's the job of a good specialist estate agent – but how do you know you've found the right one for the job?
Well, the best solution is to sit down with them (either in person or via Zoom) and ask the right questions (and they should ask you all the right questions in return – but that's a whole different blog!).
With that in mind, and with over 20 years' experience in tenanted property, I wanted to highlight some of the questions you need to ask when finding the right estate agent to help you sell your tenanted property. There's 15 of them, to be exact.
Let's get stuck in.
1. How and when will they communicate with your tenants?
Ideally, the first time your tenants hear of you deciding to sell your property, it should come from you – or your letting agent. Only then should your estate agent introduce themselves and explain to your tenants exactly what's going to happen. 
If they're super organised, they may even have a helpful guide (like this one) designed to reassure your tenants that everything will be fine and that nothing much is necessarily going to change for them. After all, it is their home. 
2. Will they take a considerate approach when selling your tenanted property?
There's more to it than just getting the communication right. Taking a sensitive, empathetic approach with tenants includes taking their needs into account when scheduling people to come into their home for surveys and marketing photos.
It also means taking their privacy into account when marketing the property, by ensuring anything personal is hidden, and small details such as photos being blurred out on the walls in virtual tours.
3. What's their track record when it comes to property?
In other words, how long have they been in business – do they have a good reputation for achieving property sales for their clients? Remember, it's not just what they say, but what their clients are saying that really matters.
With that in mind, check whether they have good reviews on Google, and social media. Another good place to look for objective reviews is AllAgents.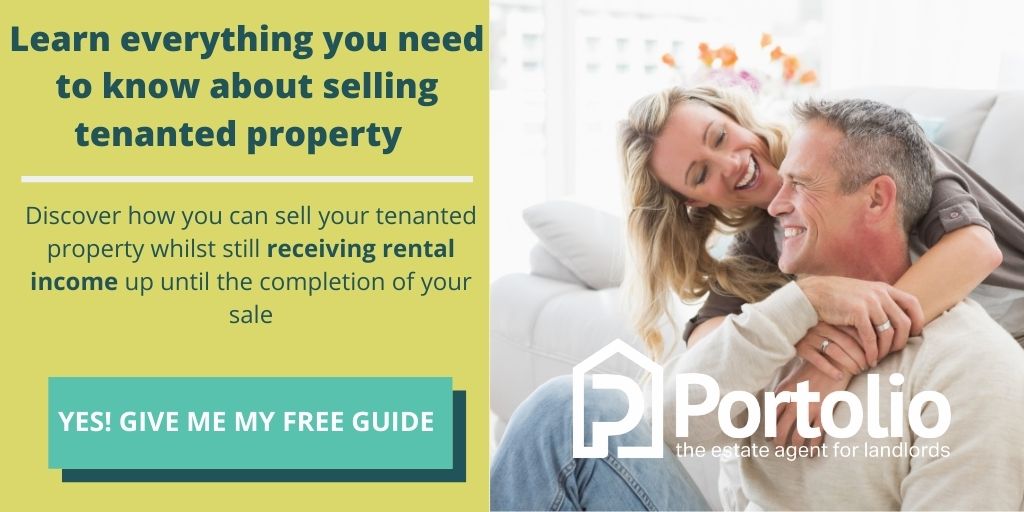 4. Have they ever handled a tenanted property sale before?
Okay, so maybe they pass the reviews test with flying colours, and you can tell they're a well-established estate agency rather than a fly-by-night. But are they experienced in tenanted property sales?
Not many estate agents have a great deal of experience dealing with tenanted property – and even less actually specialise in them (as in, dealing with tenanted property day in, day out).
5. What's their process for selling a tenanted property?
The process estate agents go through when it comes to selling a tenanted property may differ, but typically it shouldn't be overly complicated, or all that different from selling a standard property.
We've actually gone into detail about our own process for selling a tenanted property on our blog. We call it #ThePortolioWay. 
6. How long will it take to get things over the line?
This will vary greatly depending on a number of different factors, such as the location and type of property. However, a good estate agent should be able to look at these factors and guide you appropriately so you'll have realistic expectations.
TIP: We've given you a better idea of timescales and the main factors to consider in this blog post. 
7: Will you need to do anything with your property before you sell it on?
Usually you won't need to do any work to the property, but depending on when you last renovated or refurbished, you may wish to consider some minor things to help 'spruce it up' and gain more interest. This will also help increase your home report value.
In contrast, if your property is vacant, an estate agent might give you a lengthy list of extra work they'd recommend in order to boost value and achieve the maximum possible price on the open market.
8. Do they have all the correct credentials?
Are they part of the property redress scheme, and/or the Property Ombudsman scheme? They should also be ARLA Property Mark regulated. Checking this should give you that extra bit of reassurance.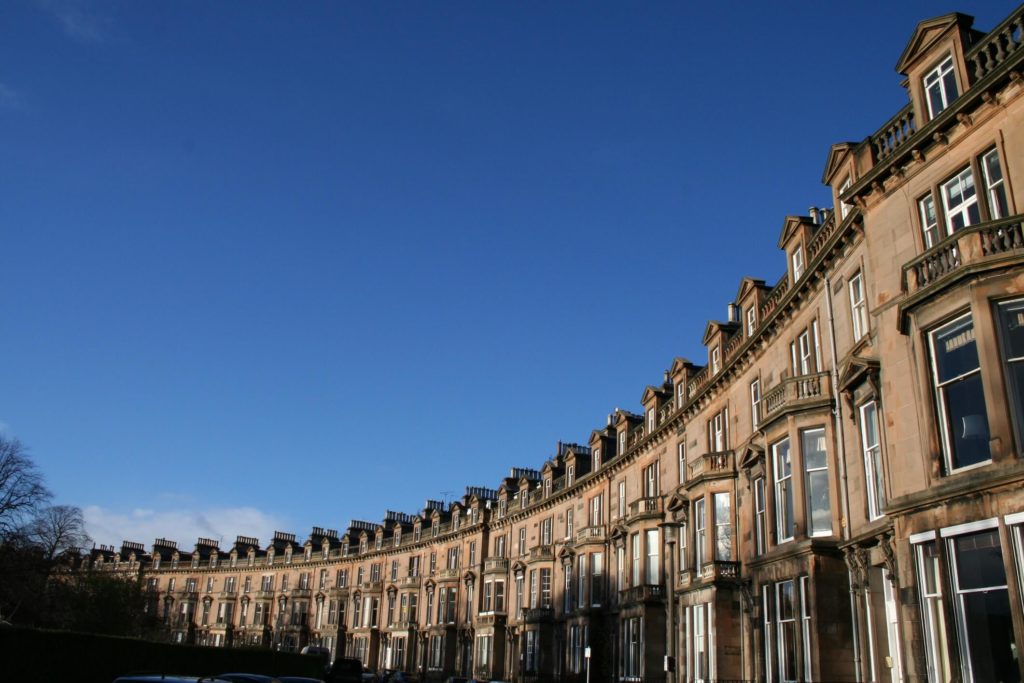 9. Will you guide me on what safety regs are needed to sell
A good estate agent should collate, audit and ensure all your landlord safety certificates are up to date, and that they have everything they need to go ahead with the sale. If you have a letting agent, they can communicate directly with them for the relevant docs.
TIP: Even when selling, it's vital to ensure safety certificates continue to be renewed right up until the sale completes, so the property remains compliant.
10. What happens if they're unable to sell with tenants in situ?
It's rare, but there should always be a backup plan if, for some reason, no prospective buyers come forward, and no offer is received.
Whether that's taking another look at the value, advising some work be carried out, or even the possibility of ending the tenancy to sell the property vacant. A good estate agent will be able to set a realistic expectation before they take the property to market.
11. Will you get a no-obligation desktop valuation?
This is something that can be done before you even decide whether or not selling is the right decision for you – and can be done without disturbing your tenants.
Any good estate agent should be happy to put together a valuation from their desk, based on recent property values and sale prices in the area, as well as other factors.
TIP: The not disturbing your tenants part is important, as we wouldn't want to cause any unnecessary uncertainty for your tenants, if it turns out selling is not the right choice for you, after all.
12. Will the price differ much between the property being empty and being tenanted?
I'd say again this really depends on the property, as each sale is different. It's a good question, though, and the sale price for selling an empty vs tenanted property can vary widely.
As an estate agent specialising in tenanted property sales, we personally try to make it as small a gap as possible. However, it's a hard fact that some properties will sell better tenanted – in fact, some may only sell tenanted. It also depends on the local market.
13. How will potential buyers find your property?
This may come as a surprise to some, but your tenanted property should be marketed through the open market, through all the usual channels such as Rightmove and Zoopla.
However, if you choose an estate agent who conducts a lot of portfolio and off-market sales, they may also have a large database of potential buyers just sitting there waiting for property alerts. (Our database of landlords and investors is 3000+ strong)
14. Will they help you find a specialist solicitor?
Because selling tenanted property is a bit different from selling empty property, getting a good solicitor is another important piece of the puzzle – and your estate agent should have good connections to ensure that side of things is taken care of.
15. Will they help you sell your portfolio?
Again, this isn't something every estate agent will offer, but some do. Portfolios tend to always be tenanted sales, and they usually tend to be off-market, too. Check out our blog: 'What's the Best Way to Sell a Tenanted Property Portfolio?' for more information. 
TIP: For a better understanding of off-market vs open-market sales, you can also take a look at the blog we've written around that: 'Selling Tenanted Property: Off Market vs Open Market'.
Advice from the property pros
Most of the time, people come to us who are shocked that selling a tenanted property is even possible – they just assume the tenants need to move out first, because in their eyes, that's the way it's always been done.
It doesn't help that most estate agents won't entertain the notion of selling tenanted property – 99.9% of them won't want to do this. Most don't understand that it can be done in a professional, transparent manner whilst still achieving a good sale price.
We, however, have been doing this for years – and the process isn't actually that much more complicated than for selling a vacant property.
In summary…
Thanks for taking the time to read. If it's your first time selling a tenanted property, hopefully I've managed to give you a better idea of some of the questions you should ask a specialist estate agent – and some of the answers to expect!
There's plenty of aspects to consider when thinking about selling a tenanted property, so choose an estate agent who not only has the experience and reviews to back it up, but who'll also listen to you and provide a smooth experience for you and your tenants. 
In other words, trust your gut.
Have you sold a tenanted property before? If so, what's your experience been like? Let me know in the comments.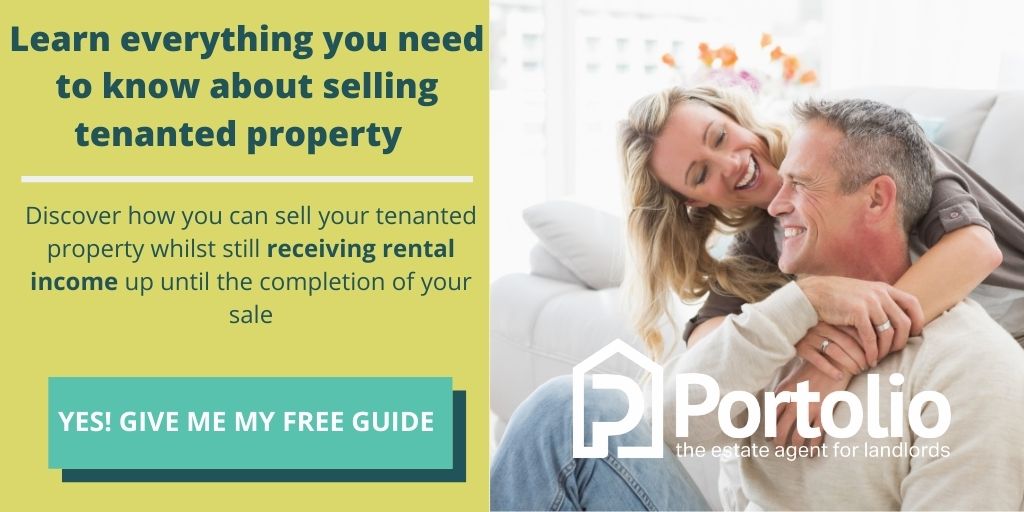 Written by Ross MacDonald, Director of Sales & Co-founder of Portolio
Get in touch on 07388 361 564 or email to ross@portolio.co.uk