Are you wondering about the differences that come with selling tenanted property off-market vs open market?
It's very possible you'd initially imagined that selling a tenanted property had to be a private, or off-market sale, and that you'd have to go about it in a covert kind of way – if you were lucky enough to find one person interested, that is.
Actually, this couldn't be further from the truth! There's nothing to stop you selling your tenanted property on the open market – or, open your property up to a wealth of potential off-market investors, with the right tenanted property specialist estate agent.
Here at Portolio, myself and my business partner have over 30+ years of experience in the property market between us, which now we're putting to good use by helping everyone get the most out of their properties.
So, if the above is enough to pique your interest, we've outlined all the pros and cons of selling tenanted property off-market vs open market, below.
Selling your property on the open market
Firstly, let's start off with the good old open market! It may be a surprise that you can sell your tenanted property this way, but there's nothing to stop you doing so. However, it does mean you'll need to invest in a home report, and various other marketing bits (like online listings).
Aside from that fact it's tenanted, selling your property on the open market isn't really that different to selling any other kind of property. It'll still be open to offers (usually 'offers over'), and potential buyers will have the opportunity to submit their offers in a competitive market.
It's really quite straightforward, and with both types of sale (open and off-market), the tenancy agreement simply changes hands to the new landlord. The tenant still retains all of their legal rights, and nothing else is different.
TIP: That's how it should work around nine times out of 10, however there are some cases where a new tenancy agreement is required by law. You can read more about it via our blog: 'Buying and Selling Tenanted Property: What Happens to the Tenancy Agreement?'.
Open market pros
Let's take a look at the biggest advantages of selling on the open market:
Encourage buyer confidence by providing a home report
Enjoy access to a bigger market of potential buyers
Receive potentially better offers, with more buyers competing against each other
Open market cons
Of course, selling on the open market doesn't come without some drawbacks:
Extra selling costs (home report, marketing, brochures etc. – some of which may need to be paid upfront!)
It's less private, so if other people seeing your home report, address and other publicly available information isn't for you, you may need to re-think
Selling on the open market can seem more intrusive for your tenants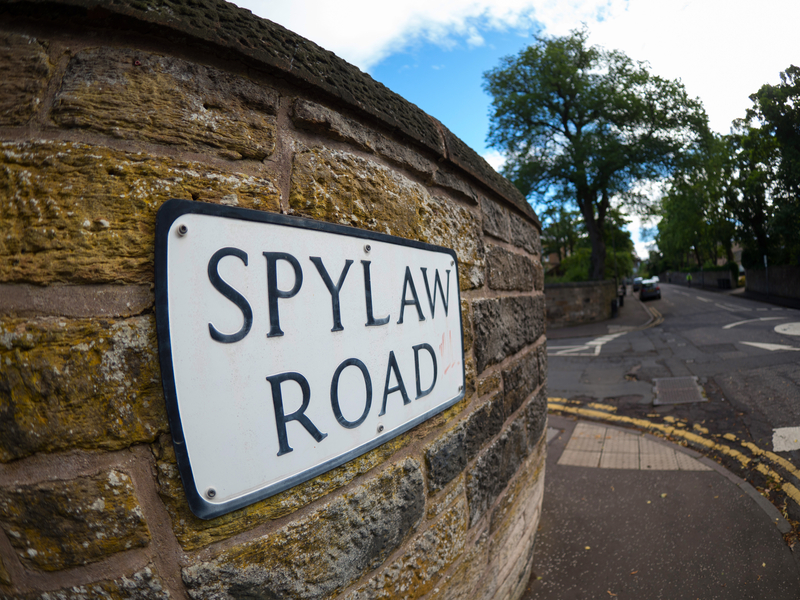 Selling tenanted property off-market
There's a common misconception that 'off-market' simply means you're not advertising to more than one person. The strictest definition is that if you're telling more than one person about your property being for sale, then strictly speaking, it's not off-market. The reality is very different.
Off-market really just means that you're not marketing your property online using traditional, publicly-accessible portals, such as well-known property sites.
Instead of doing this and requiring a home report – and paying for that and other selling costs such as brochures and marketing – you're sending estimated or 'desktop' valuations (no physical visits necessary) to a smaller, interested audience.
TIP: This could be something you do yourself, if you have the right contacts, or something that a specialist estate agent (who has a large list of potential investors on their books) can help with.
Off-market pros
Now, let's take a look at some of the benefits of selling your tenanted property off-market:
Save on selling costs – no need to pay for a home report, marketing on well-known portals, and brochures
Secure a quick sale
Define a clear selling price (none of that 'offers over' malarkey)
Appeal to experienced property investors
Get a sale that's less intrusive to your tenants
Off-market cons
Now, the other side of the coin – there ARE a couple of drawbacks to selling off-market: 
No home report leaves you open to lower offers
Buyers can be limited (which is why choosing the right specialist estate agent who has access to an extensive list of property investors is so important)
TIP: Although having no home report applies regardless of how you choose to sell off-market, choosing a reputable specialist estate agent who can help you negotiate a fair sale price with investors can make all the difference.
Advice from the tenanted property pros
The best advice we can give you is to think carefully about your reasons for considering selling off-market. The bottom line is, it's not something you absolutely need to do, despite most people thinking it's necessary with a tenanted property; you do have a choice.
If you're looking to release equity fast, selling off-market with the right specialist estate agent could be the right choice for you – however, if you want access to the biggest market possible, and don't mind paying for a home report and waiting for the best offer to come along, open market is probably preferable.
Experienced property investors tend to be particularly keen on off-market sales, as they can pick up a quick sale at a fair price, without having to offer too much over the asking price (it also means they're less likely to want to live in the property themselves, meaning tenants can stay!).
Normally, off-market sales are achieved through sourcing agents, who play a large role in the property industry. However, sourcing agents usually charge a sourcing fee (or packaging fee) to buyers – something we pride ourselves on not doing here at Portolio.
The fact that someone is willing to pay a fee to purchase off-market should tell you why a seller would usually want to avoid this and sell on the open market – as no buyers' fees help you negotiate a fairer price. Just something to bear in mind.
Having been a sourcing agent myself (poacher turned gamekeeper!), I know how they work, and it can turn out that you'll get a lot of cheeky offers which try to ensure buyers end up paying less than they should. However, this can be avoided by choosing the right estate agent.
Just keep this in mind when looking to sell off-market, and if possible, always use a specialist estate agent who is:
Experienced in off-market tenanted property sales
ALRA PropertyMark protected
Has a large list of attentive property investors on their books
Won't charge the buyer a penny
Will communicate with your tenants and ensure the process goes smoothly
Follow the above advice, and you won't go far wrong!
In summary
If you've made it to the end of this blog, thanks for reading. Selling tenanted property off-market vs open market very much depends on your goals, and why you're thinking of selling.
Remember, selling off-market is not something you necessarily need to do, despite most people thinking it's necessary with a tenanted property; you do have a choice – and that choice should really come down to what you're looking to achieve.
If you have any questions about selling tenanted property off-market vs open market, please don't hesitate to get in touch.
We're always happy to lend an ear, and we'd love to hear from you!
Written by Chris Wood, MD & Founder of Portolio
Get in touch on 07812 164 842 or email to chris@portolio.co.uk