Are you curious about the best way to sell a tenanted property portfolio?
If you have a property portfolio and you're looking to release some equity from it, you're probably wondering about the sort of sale price you can expect, and whether it's going to lead to a long, complicated, and drawn-out process.
There's also the question of who's going to buy it, and even what it'll mean for your tenants – and there could be many, if you have a large portfolio.
It's a lot to think about. If you're feeling a bit overwhelmed right now, trust me; you're not alone. With over 30 years' experience between us here at Portolio, we specialise in helping landlords sell (and buy) tenanted property – including portfolios.
Below, we're going to talk you through the process of selling a tenanted property portfolio, and discuss some of the different options you have – along with providing some other helpful tips.
Things to consider before you sell your portfolio
Typically, landlords looking to sell a tenanted property portfolio will do so off-market – but there are a number of factors to consider first, such as:
Your end goal – why are you thinking about selling in the first place?
Whether you want to sell your properties together, or one or two at a time
How selling will affect your capital gains tax (seek advice from an accountant)
The condition of your properties – are they fully-compliant? Do they need any work? (New boiler, new shower etc.)
The rent you're currently charging to your tenants – will this be attractive to a buyer?
If you own the properties as a limited business, you'll also have to decide whether you sell the business shares, or the assets (the properties).
Points one, two and three closely link up to each other, in that selling all of your properties together in one neat 'package' means you'll have a lump sum (which is great if you need the equity immediately – but watch your capital gains), but also means you may get less for them.
"But wait a minute, Chris… why would I get less for selling all my properties together?" I hear you ask. Well…
Most buyers will expect a discount
If you're selling in bulk, it's fair to say someone will likely be investing a large sum of money in your properties – and taking on a lot of responsibility in good faith (obviously) – so it could be argued that rightly so, they should expect to pay a bit of a discount.
And after all, if you enjoy shopping at places like Costco, and the good old Cash and Carry, you're probably on the same page with me right now.
This is one of the reasons that I used to very much lean towards the idea of selling tenanted properties individually, almost 'drip-feeding' them into the market – however, more recently we've dealt with a lot of property portfolio sales. They can go very well once a fair price is agreed on.
So, the real question here is; how big of a discount can you expect to give when selling your portfolio? Glad you asked. Usually it can range from anything between 10% all the way up to 40%. It's about getting to the point where everyone's happy; thanks to some good negotiating.
If you have six or more properties, the buyer will also pay less Land and Building Transaction Tax. So, if you're considering selling just some of your properties, then unless you're planning on just selling one or two, we recommend making it at least six.
TIP: Selling a tenanted property portfolio could be quite a lot of hassle, as viewings and surveys of each property would likely be required However, if you wish to sell the whole portfolio in one transaction, a specialist estate can can produce desktop values and promote off-market to investors, using a spreadsheet and some photos you provide.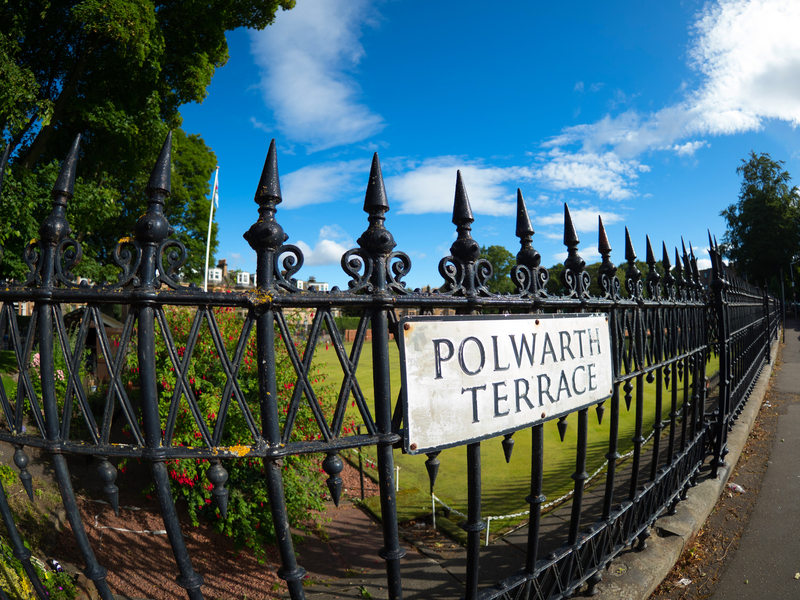 The best way to sell a tenanted property portfolio
Okay, let me begin this section with a disclaimer; the best way to sell a tenanted property portfolio is subjective, and depends on your goals (as mentioned above).
However, getting all the information on your properties together and approaching a specialist estate agent who's experienced in selling tenanted property portfolios is without a doubt the best way to begin. And beginning is often the most difficult step!
They should be happy to answer any questions you have, and help you decide the best way forward. Regardless of how you decide to sell, they'll be able to guide you through the process, work out a good sale price based on things like yields, market rents, and desktop values they're able to calculate, and even negotiate the best deal for you.
Not to mention, a reputable specialist estate agent should also be able to market your property to a large list of potential property investors on the lookout to buy portfolios just like yours!
One of our recent clients had five properties to sell in Aberdeen – so far, he's managed to sell two to the same buyer (the offer only accepted last week!). He's really happy with the result, especially as this has happened during a time when the Aberdeen market is at a low ebb.
Advice from the property pros
The most important thing we say to any client that comes to us, is that they're able to make an informed decision at the end of the day – regardless of the route you choose to go down when selling your tenanted property portfolio.
A good specialist estate agent should be able to help you gather up all the information you'll need to make the right choice for you – based on your goals at the end of the day and all the factors that will affect you.
However, I also highly recommend that once you have all the information in front of you, you speak to an accountant. By selling your property portfolio, you'll be taking a lot of money into your bank account in one year, so it's vital to get professional advice on your Capital Gains Tax.
It could be that selling one or two properties each year might be the best way to go, so that you're getting a fresh allowance each year; reducing your tax bill. Just… see what they say.
In summary
So, there we have it! We hope you've found this blog helpful when researching the best way to sell a tenanted property portfolio. 'Best' is really a subjective term, as it really depends on the best way to sell for you and your circumstances.
A good, specialist estate agent who has plenty of experience selling tenanted properties under their belt should be able help you look at all the data, and guide you through the process if you decide to sell.
If you'd like to know more about how to sell a tenanted property portfolio, please feel free to give us a shout. We're always happy to help, and we'd love to hear from you!
Written by Chris Wood, MD & Founder of Portolio
Get in touch on 07812 164 842 or email to chris@portolio.co.uk