We all want to make our money work harder – but are you aware of all the tools available within the world of property to help you do just that?
Buy-to-let property has been, and always will be, a solid investment and savvy investors are unearthing even more ways to make their investments work harder. They take advantage of all their available options – and it's simpler than it may seem.
When building a portfolio, not all landlords realise how much lending they're able to access – and that, instead of building up a portfolio one property at a time, they could opt to take one big jump on the property portfolio ladder. 
And, what's more, did you know that these portfolio lending options are really just some of the straightforward, familiar finance products that you probably already use?
Maybe you've never thought about a portfolio purchase, as it seems too far out of reach (you may even have thought you have to buy in cash). Here at Portolio, we're working hard to change that and make the buying of portfolios something that all investors can achieve with minimal fuss.
In this blog post, I'm going to talk you through how buying a portfolio could work for you now, rather than being a distant pipedream – whilst also making your money work harder with property portfolio finance. 
Why property portfolio finance is simpler than you think
There are a number of products out there – with all sorts of pros and cons – that allow you to use the equity you already have as collateral, enabling you to borrow more to buy more – in turn, increasing your wealth.
It might surprise you to learn that there are mortgages that work much the same way as buying a single property, where you can still get 75% loan to value (LTV) – albeit from a specialist lender.
Why getting portfolio finance takes a bit longer and asks more of your power team
Simply put, there is more work to do, more properties to consider, and more title deeds – basically, more of everything!
As a result, there will be some extra fees – as it will be more work for your mortgage broker, and for your solicitor – but it's still less expensive than buying one at a time, as there are certainly some economies of scale.
As part of the lending process, the lender will look at the makeup of each property; whether it's a standard construction, whether it's above a commercial unit (or not), whether the properties are all part of one block or street – or whether they're spread out.
When buying a property portfolio, mortgage lenders will look at the overall picture when making a decision. Just as they do now for any purchase. Long gone are the days when a lender only looks at one purchase, as they now see all buy-to-lets as linked, and it's the overall LTV that matters.
So, just remember you'll not only need your 25% deposit, but also any additional fees and LBTT and ADS (although, it's a huge bonus that multiple dwelling relief is applied to purchases of six or more properties).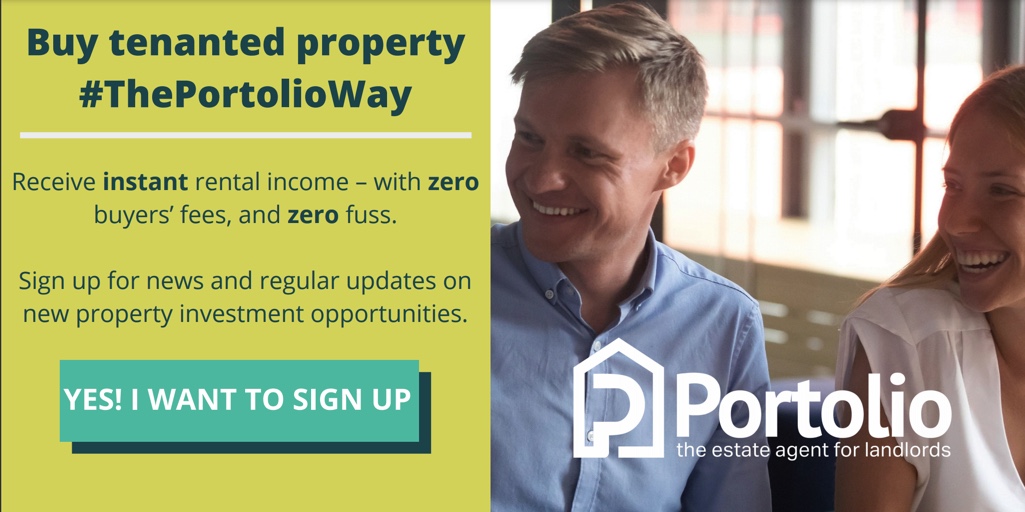 NOTE: Almost all portfolio sales will be tenanted; something we specialise in here at Portolio. The benefits of this include instant rental income, and fully-compliant properties that need limited outlay in the beginning – so, no refurbishment and void periods to worry about. 
Doing things this way means you will still get a bit of a discount when buying a portfolio of properties, and you'll be able to take advantage of taking a big leap forward, resulting in a large increase in your cashflow – without too much risk involved (although, there's always an element of risk).
More complex finance alternatives
Here are a couple of options that tend to be more attractive to investors who are more open to risk, and like the idea of leaving less money in the deal – but there's potentially also a lot more work involved.
In fact, some of the landlords who take advantage of these options tend to make it more of a full-time job.
In other words, if you choose to go down this route, you'll find it is not so much of a hands-off property investment. It simply comes down to how you choose to do things, and also tends to work a lot better if you manage to get a large discount on a portfolio when buying.
1. Using equity in other property
The refinancing of current property allows you to take out another buy-to-let mortgage. It's suitable for landlords who want to leverage existing equity in a portfolio they already own.
2. Apply for a bridge-to-let loan
A bridge-to-let (or bridging loan) is specifically designed for the buy-to-let market, and tends to be fixed term. It's a good option if you wish to secure a property you want to rent out, but don't have the basic mortgage or deposit you need yet – and are especially handy if you need to move fast.
TIP: Learn more of the finer details of bridge-to-let loans vialendinvest.com's explanation about bridge-to-let loans 
Why consider investing with property portfolio finance? 
The answer to this question also applies to investing a single property. Buy-to-let lending, in any format, means you're using less of your available cash and enables you to make your money work harder – just as we've intimated in the title of this article.
I know that many property investors prefer not to use lending, as they see it as a risk, and that's of course completely fine with us here at Portolio. In fact, anybody selling their property will no doubt appreciate the speed and certainty that a cash buyer brings.
But, as a property investor, being able to leverage your funds is one of the major advantages associated with investing in bricks and mortar. Our goal in this article is just to alert you to the fact that some straightforward (and more complicated) lending options are easily available for portfolio buying.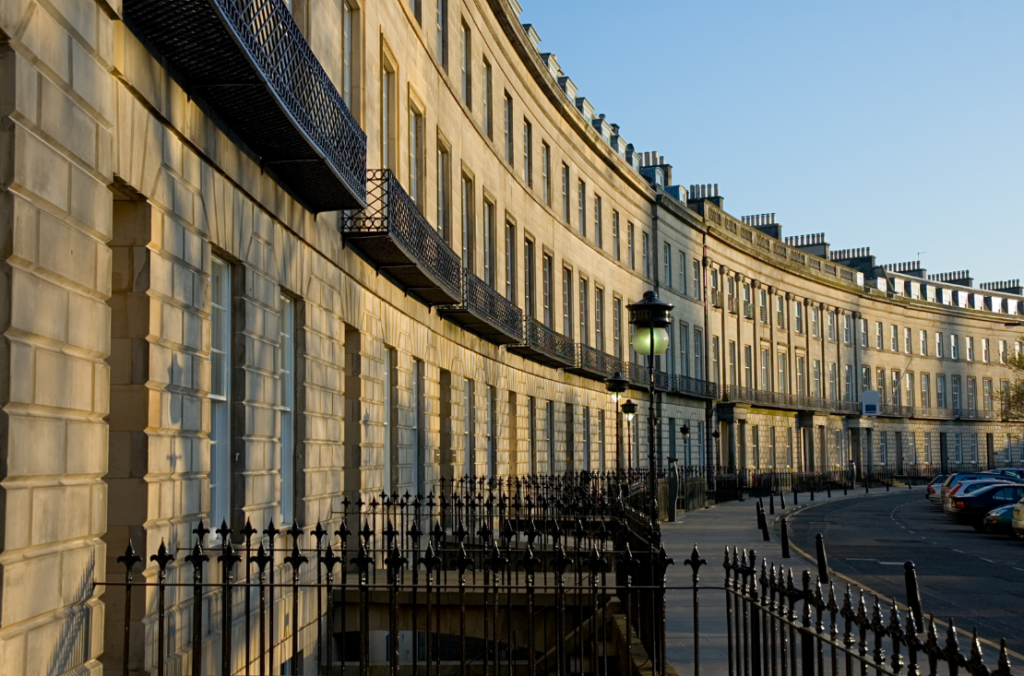 Advice from the property pros
There are so many reasons to invest in 'big jumps' rather than purchasing property in small steps – if the option is available to you, that is.
My main advice is to set up a really experienced power team; one that has experience in buying, or selling, property portfolios. Your power team should include a mortgage broker and conveyancing solicitor, but you can add an estate agent, sourcing agent and accountant to that.
Buying tenanted property – as most portfolios are – will derisk the situation even further, as it means you can receive immediate rental income from properties that are fully-compliant, and have tenants with good track records. 
It's one of the reasons we specialise in tenanted property here at Portolio, as it takes a lot of the stress and extra expenditure out of buy-to-let, and helps your money work even harder for you.
In summary…
Thanks for reading. If you had previously been thinking a property portfolio is out of reach, perhaps this article about property portfolio finance has made you think twice. 
It's our goal here at Portolio to help investors gain a better understanding of their options, and make portfolio investments seem less elusive.
If you'd like to learn more about the options for buying a tenanted property portfolio, or to even learn about portfolios for sale at the moment, why not get in touch with us today? 
We'd be happy to listen and give you some free, no-strings advice.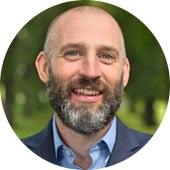 Written by Chris Wood, MD & Founder of Portolio
Get in touch on 07812 164 842 or email chris@portolio.co.uk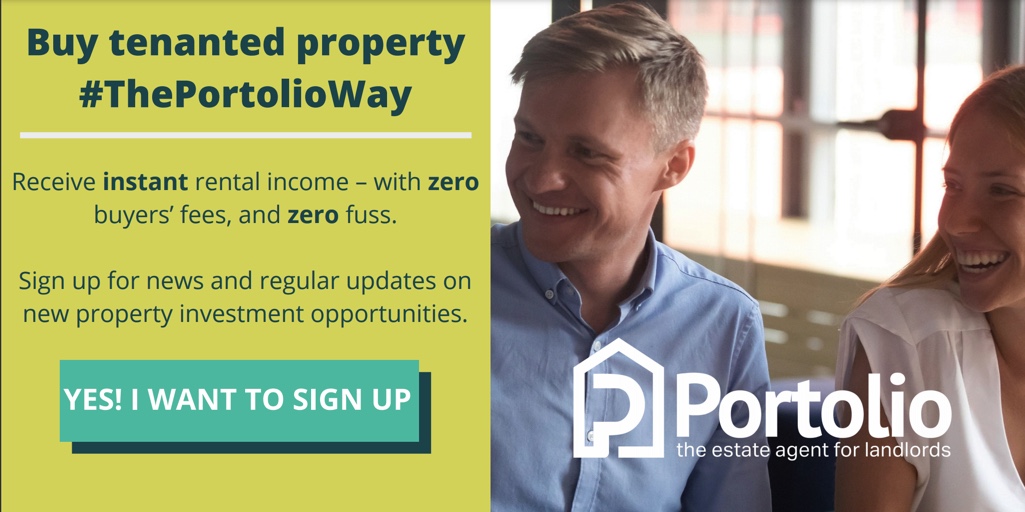 Other blogs you might be interested in: