Looking for the best way to build a property portfolio – and wondering how to begin?
If you're just getting started on building your property portfolio, chances are you already have a maybe a couple of buy-to-let properties; you're working hard and putting a lot of energy into the early stages of building something up.
But where do you go next? What's the best way to take things further, so you can work towards a robust portfolio that will see you right for the future?
Here at Portolio, we strongly believe that increasing wealth and financial freedom through property investment should be a thing for everyone – not just the few. It's why we're known as the Estate Agent for landlords.
So, today I wanted to help you explore your options, so you can decide on the best way to build a property portfolio that'll help you achieve your future goals going forward.
Method 1: One at a time
Now, depending on the funds available to you and the type of properties you want to buy, this may or may not be your only option. For instance, £300k could potentially buy you five or six properties in up and coming areas of a city, however…
If the type of property you're interested in is quite a bit more expensive, it could take you a little while longer to build up to those six properties, in which case buying one at a time may work out as a more sensible option.
Is this option right for you? Ask yourself the following, to get a better idea of your strategy:
What's your rough timescale?
How many properties do you need to provide the income you want?
What type of properties do you want to invest in?
How long will it take you to achieve your property goals, when considering other sources of income, yield, and capital growth? (When will you see the 'snowball effect'?)
TIP: Check out this description of the 'snowball effect' by PropertyHub.
The other thing to consider is how you're going to spread the risk. You may want to explore having a variety of buy-to-let properties in different cities, and areas. Similarly, you probably don't want to have all of your eggs in one type of property (student properties, commercial etc.).
If you're investing in one property at a time, chances are you can spread out your property net a bit wider than if you were buying, say, six properties all in the Leith area of Edinburgh, or around Shawlands in Glasgow. And sometimes individual purchases are better.
The only real downside to this is that you won't get a discount and it may take a little longer for buying multiple properties at once – but combining this method with the second method I'm about to mention might also be an option, depending on your circumstances/strategy.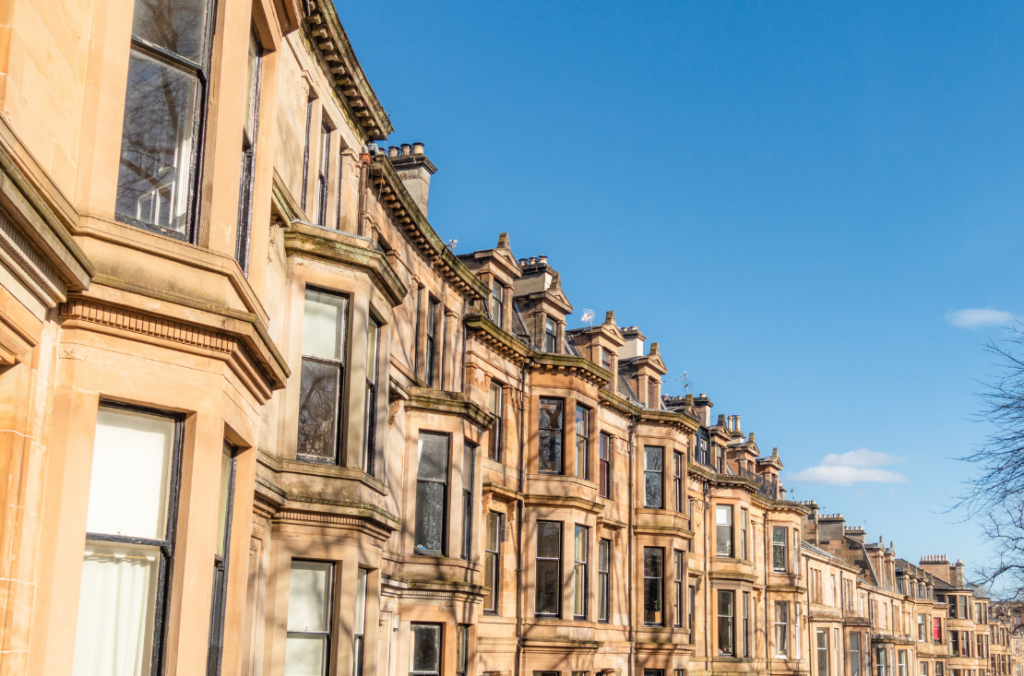 Method 2: 'Big jumps'
The second popular method is known as 'big jumps' and involves buying multiple properties from one individual, all in one transaction.
This is essentially the definition of a property portfolio purchase – and enables you to instantly have a portfolio of your own at your disposal. It's a great way to start off your portfolio when you have the funds to do so, as it usually also means a 10% – 20% discount.
TIP: Occasionally you may be able to negotiate a bigger discount, depending on the source, the circumstances, and the seller's discretion. The bigger the discount, the less ADS (Additional Dwelling Supplement) you'll have to pay – more about that below.
However, it'd be remiss of me to say that buying in big jumps doesn't have its fair share of challenges. For example, it can be quite a complicated process – especially when lending is involved – and therefore take quite a bit of time and effort to get the purchase across the line.
The process usually involves at least one survey for each property – more if lenders are involved – and usually there isn't a home report involved (as these sales tend to be conducted off market). You can expect a sale to take twice as long as buying the more traditional way.
All of these extra factors to consider mean that having a specialist estate estate to advise and smooth the process can be essential. Almost all portfolio sales will also be tenanted, so it's also important they have experience with tenanted properties and communicating with the tenants.
For a better idea of timescale, one portfolio sale for a client of ours started in June, and only recently completed in September, for a set of Edinburgh properties in the city centre – but there were some very unique circumstances – like Covid-19.
Another portfolio sale we've got underway right now involves a cash buyer, so a less complex transaction that we expect to reach completion in around 6 weeks.
TIP: To get a better understanding of off-market vs open market sales, take a look at this blog – although it's aimed at sellers, the same principle applies.
There is also potentially another benefit to buying in big jumps, which is relief from Additional Dwelling Supplement…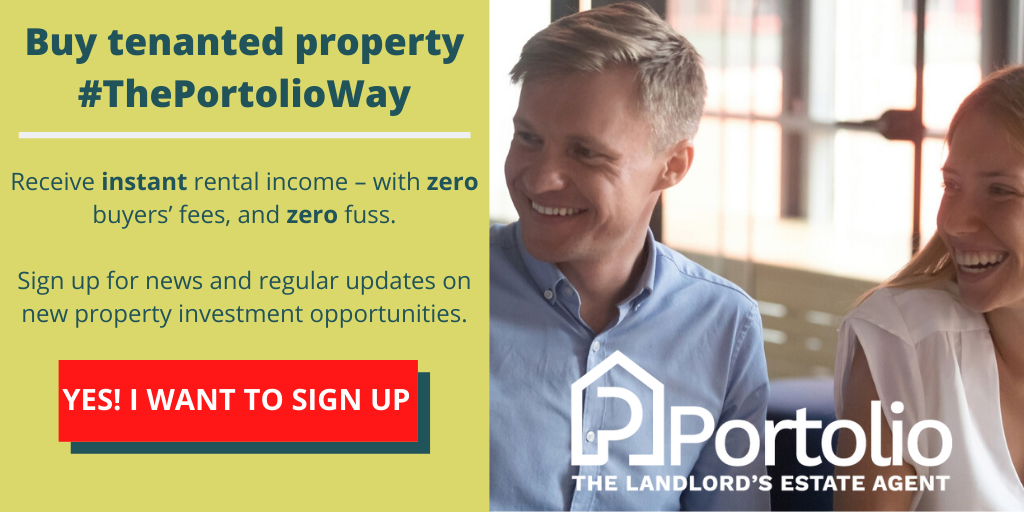 Additional Dwelling Supplement (ADS)
Perhaps the biggest appeal when purchasing in big jumps – specifically six or more properties in one transaction – is relief from ADS. Full relief applies to any transaction where section 59(8) LBTT(S)A 2013 comes into play.
However, to make this relief work for you, it must be claimed in the first LBTT (Land and Buildings Transaction Tax) return made in relation to the transaction, or in a later amendment to that LBTT return, rather than any later ones.
TIP: You can find out more about Additional Dwelling Supplement exemptions and relief via the official government website.
But regardless of which method you choose to build your property portfolio (or even if you choose a combination of the two), it's important to bear in mind Additional Dwelling Supplement (ADS).
Introduced back in 2016, there are a surprising number of people who are still unaware of it, and how it affects them – that is, until they go to purchase an additional property.
It's essentially a one-off tax of 4% (as of January 2019) covering purchases of residential investment properties (such as buy-to-lets), or second homes, and applies to homes purchased for £40,000 or more. It's charged on top of LBTT.
ADS is charged on the whole of the purchase price of the property, not just the first £40,000, with some exemptions (the same exemptions that apply to LBTT also apply to any purchases of additional properties).
TIP: For more information on ADS, check out our recent blog where we've gone into a lot more detail about exactly who it affects, and how it may affect you. 
---
Complete the form below to get portfolios sent to your inbox!
---
Advice from the property pros
When considering the best way to build a property portfolio, it's essential to think about your end goal, or strategy. Why are you building it? Is it for cashflow in the future to retire, or maybe to provide an income to replace your job?
It's always advised to buy where you already know – and if you can't do that, buy with people you trust. Look at properties where you're able to achieve the yield you desire, and always do your research into what's happening in the area.
Look at employment, travel, transport and amenities, as well as any up and coming developments in the area, which could mean a higher potential for capital growth in the future.
I recommend speaking to a specialist estate agent who has plenty of experience and who understands that getting a sale agreed is not necessarily the job done; a lot of the hard work starts after that.
TIP: Another great way to mitigate risk is by buying already tenanted property, as it means you bypass a lot of the hassle, know exactly what your rental income will be before you buy, and even receive rental income on Day 1 – therefore maximising your cashflow.
In summary
I hope that I've managed to give you a much better idea of what might be the best way to build a property portfolio for your individual circumstances. It could be a mix of both the methods above.
I know there's a lot to think about, and if you're looking to make some big jumps, we'd definitely recommend speaking to an accountant who can help make sure you're maximising your income whilst minimising the amount of tax you have to pay.
If you're looking to build your portfolio easily – whether it's one at a time, or in big jumps – and want to explore your options, feel free to get in touch with us for a no-strings chat.
With a combined 40+ years of experience in Scottish property, we're always here to listen, and can advise you on your next steps.
Written by Ross MacDonald, Director of Sales & Co-founder of Portolio
Get in touch on 07388 361 564 or email to ross@portolio.co.uk