With the prominent drive for energy efficiency going on in the UK – and globally – reducing our carbon footprint has now become a necessity.
Energy performance certificates (EPCs) for properties are a big part of that, and overall a great way for us all to play a part in tackling climate change.
But the rules around EPC ratings for Scottish landlords are changing; maybe not as fast as we were initially preparing for (due to the pandemic's impact on the private rented sector), but they are still on the way in the form of a minimum EPC requirement.
It could mean your tenanted properties will have a minimum requirement of a D rating as soon as 2025 (or 2022 if you get a new tenant in) as previously proposed – and fines will be enforced on landlords who fail to comply.
As we wait for an update on when these new regulations will apply, the best course of action is to be prepared for the upcoming changes – which is why, as one half of Scotland's only estate agent for landlords, I wanted to write this blog.
What is an EPC and when is it needed?
Since they were introduced in 2009 (2008 for the rest of the UK), chances are you'll have already encountered an EPC, when either buying, selling or letting out a property as a landlord (as you're required to get a new EPC every 10 years).
An EPC is a four-page document illustrating the energy efficiency of your property based on a colour-coded 'traffic light' system – with the rating of A to G. It gives you a good indication of how much it will cost to power and heat your property, as well as recommendations on how it could be more energy efficient.
These recommendations also detail the cost of carrying out any improvements, and the potential savings that each improvement could result in.
The current rules state you need an EPC when marketing your property for sale or rent (usually an estate agent or letting agent will arrange this on your behalf). For letting, the EPC is valid for 10 years.
With that in mind, you might wonder…
Why are landlord EPC ratings important?
Well, as of November, the Scottish Government's intention was to have previously postponed regulations come into force on 1 April 2021 – which would require tenanted properties to have an EPC rating of D by 2025 (or by 2022 if there is a change in tenant).
Now, according to the Scottish Government website and latest news releases, this has been pushed back until the Covid crisis "comes to an end". Whenever that will be.
As a landlord, it's your responsibility to make improvements to your property, and to comply with current legislation. Failure to do so means you may receive a civil fine by your local authority of up to £5,000 (with further penalties being considered).
TIP: The Scottish Government's Housing to 2040 document proposes multiple EPC regulations, including a reformed EPC assessment by 2021, and private rented homes requiring a C-rating by 2028.
However, and in fairness, the Scottish Government supports a number of landlords to improve the energy efficiency of their properties through interest-free loans and cash back grants (find out your eligibility on the Home Energy Scotland website – more about this below).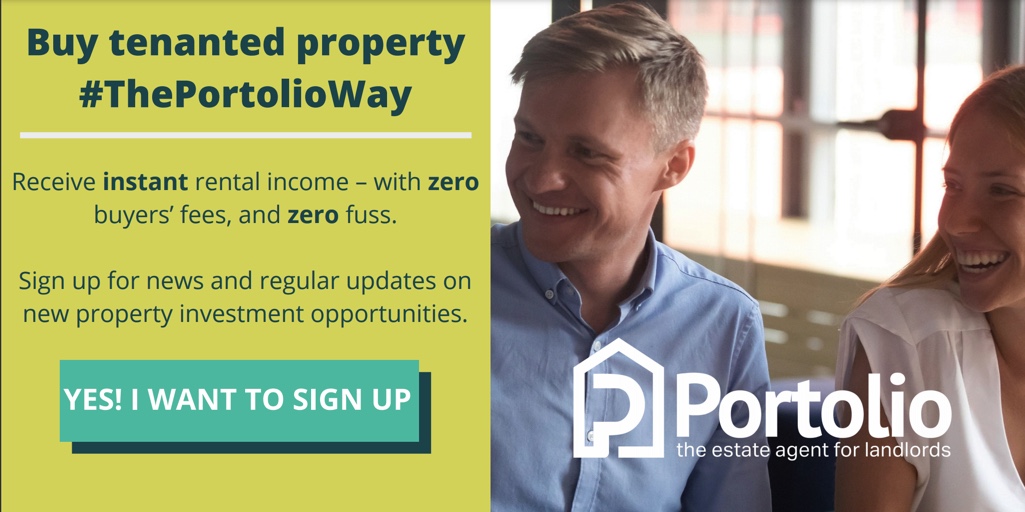 Why should you improve your EPC rating now?
Whether it's announced in 2021 or a year or two down the line, there's no getting around the fact that these changes are coming. It's better to be prepared and make plans now, rather than later down the line.
I recently spoke to Rhea Balfour, experienced surveyor and project manager at RJB Property. Here's what she had to say:
"I've noticed in the past five years, a lot of people I speak to are more aware of minimum ratings, and are asking me what they can do to improve their properties – even if they're not landlords, but are maybe aware their property could later be sold as a buy-to-let."
A good thing about EPCs is that they tell you the estimated cost of powering a property for the year, and then what it'd be if the measures were put into place – and Rhea brought up the interesting point that this is something also shared with potential tenants.
She said: "The thing is, if you have tenants in properties with single-glazed sash and case windows, that are drafty with barely any insulation, they'll be spending an absolute fortune in energy bills.
"Especially in some areas where rent is already substantial, having to spend a fortune on running costs can put someone off from moving in, so landlords going to the bother of putting in measures to make it better could be the difference between being able to let it out quickly – or not."
What can you do to improve your EPC rating?
There are a few improvements you can carry out to make your tenanted property more energy efficient, such as:
Installing double glazing for your windows and doors
Replacing your boiler with a new, A-rated one
Fitting loft insulation that's at least 270mm thick
Fitting wall insulation – you might be eligible for help towards costs
Fitting insulation around your hot water tank
Introducing a secondary heat source such as an air source heat pump
However, it's not always as easy as seeing the measures you need to take and implementing them.
Rhea told us: "I found there's been a few places I've visited to conduct EPCs lately – such as the likes of Dean Village and Stockbridge – where it can be really quite restrictive with what you can do.
"The EPCs make recommendations for double glazing etc. for A-listed buildings or conservation areas where even if you tried to replace like for like with double glazed sash-and-case windows, you wouldn't be allowed. So that can be tricky.
"One of the landlords was asking me what he can do, as it needs to be minimum E rating at the moment, so it was a case of looking at things like high retention storage heaters – as there's no gas there either – so there are many areas where it's difficult to improve."
Especially in older town areas where there are lots of pockets with older properties, it's really just a case of looking at what can be done to bring a property up to date.
The main things to look at are usually heating and windows, but a lot of the time, things like secondary heating have to be implemented in conjunction with something else to successfully bring your EPC rating up.
On the other side of the coin, Rhea also brought up other trickier areas – and some refreshing perspective on outside of town centres.
Rhea said: "I've also carried out EPCs in a lot of rural areas like Shetland (where I'm originally from). It's been particularly challenging at times because there's no gas there – and electric heating would only bring the ratings down.
"That being said, a lot of people there are now implementing air source heat pumps and solar water heating systems, and are quite forward thinking with energy measures – something I think we're going to see a lot more of going forward."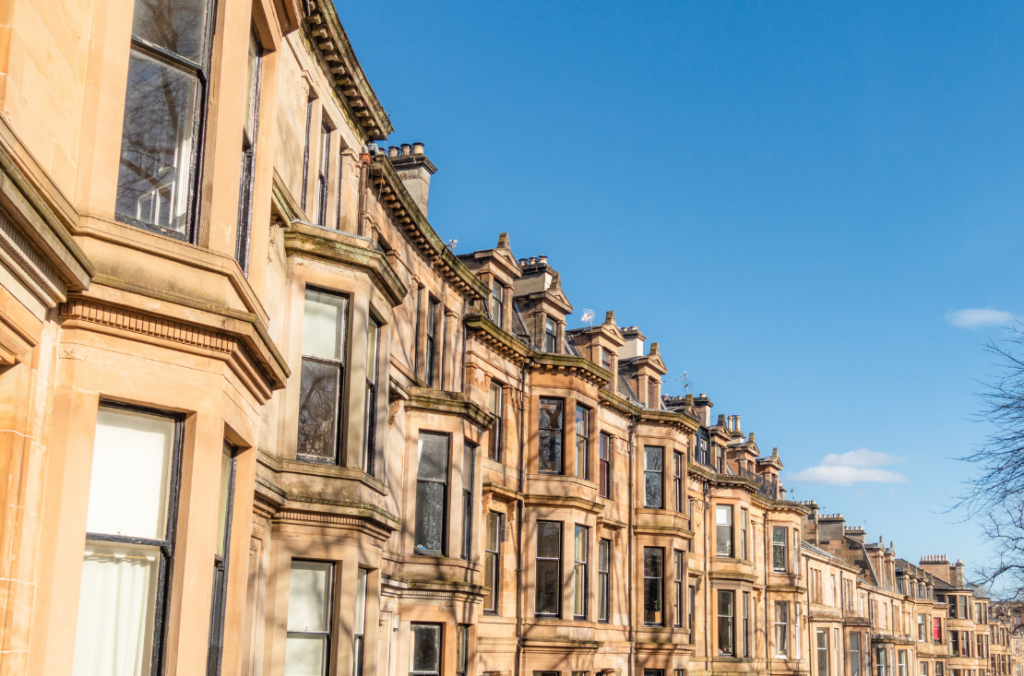 Financial help available for landlords
Like I mentioned above, there is financial help available for landlords looking to make energy-efficient improvements to their private rented properties.
Home Energy Scotland loan
You may be eligible from the Scottish Government-funded Home Energy Scotland loan, which can be used to make your private rented property more energy efficient.
In order to be eligible for this, your property must be listed on the Scottish Landlord Register and Scottish Assessors Association, and must not be used as a second home or holiday let.
It also must be an existing property, occupied by at least one tenant or will have at least one tenant living there within 30 days of the loan payment.
HEEPs equity loan
If you're a homeowner or private landlord in Dundee, Glasgow City, Perth & Kinross, Stirling, Inverclyde, Argyll and Bute, Renfrewshire, or the Western Isles, you could also quality for the HEEPs equity loan, to combat the prohibitive costs of improvements.
Renewable Heat Incentive
There's also the Renewable Heat Incentive, where you could receive quarterly cash payments over seven years if you install or already have installed an eligible renewable heating technology.
Advice from the property pros
Since EPCs came into play back in 2009, they've been with many landlords for the duration of their time as landlords! A lot won't recall a time before EPCs, but as we know, over the past 15 years the PRS has changed more than the 100 years before it.
Along with EPCs, we've seen the EICR, and the deposit scheme questioned when initially introduced (with people asking 'what's the point?'), but like a lot of legislation it seems to be a slow burner, and there's a long time before it seems to have a bite.
I'll tell you what; those landlords that poo-poo the idea of legionella risk assessments can just come back to me in 10 years' time, and we'll see where we are.
The changing legislation is A Big Deal, and we're seeing some landlords burying their collective heads in the sand. The most important thing to focus on is getting your property into a band to be rented, or for remortgaging if your deal is coming to an end.
TIP: A few mortgage companies are now offering something called 'green mortgages' – in other words, mortgages that reward them for making their homes more energy efficient!
Typically, as a rule of thumb, if you're above a D rating, you shouldn't have anything to worry about. However, if you're a D or below, you've got some problems coming your way, unless you take action now.
In summary…
Thanks for taking the time to read, and I hope this blog has given you a bit more clarity around the rules regarding EPC ratings for Scottish landlords.
Keep an eye on the latest news and updates from the Scottish Government, as I expect there to be more announcements in the coming weeks and months – and I will endeavour to keep this blog updated.
What do you think of the upcoming changes to EPC ratings for landlords – is it about time? Let us know in the comments.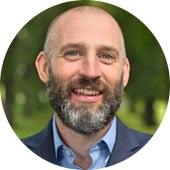 Written by Chris Wood, MD & Founder of Portolio
Get in touch on 07812 164 842 or email chris@portolio.co.uk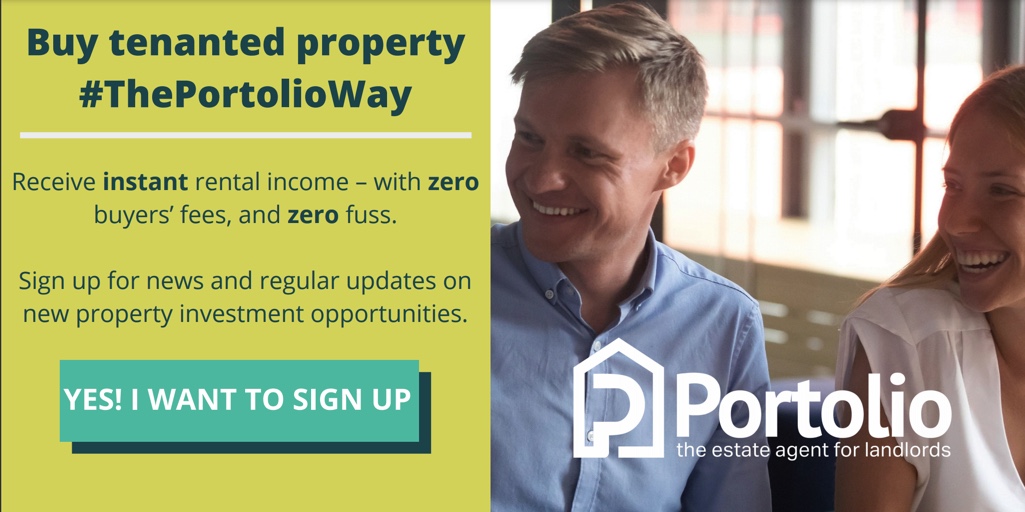 Other blogs you might be interested in: