We asked you and other Scottish landlords exactly who you are and you answered loud and clear. That's right, it's the Landlord Voices 2021 Survey! 
If you're a landlord in Scotland right now, the chances are you feel less than satisfied with the lack of representation in, and support from, the Scottish Government.
Following on from our survey of the PRS earlier this year, to which hundreds of you responded, we wanted to continue to offer a voice to hard working landlords.
At Portolio, we're constantly hearing about the effects of landlords in Scotland who feel vilified by an administration that should be supporting them as housing providers.
However, instead of acknowledging this, the focus remains on perpetuating the image of landlords as lazy and ruthless, and tenants as helpless victims.
We want to challenge that one dimensional view, on behalf of both tenants and landlords.
As you'll see below, it's clear that landlords do care very much for their tenants and the tenants themselves have a good relationship with their landlords, with both sides appreciating what the other party brings to the table.
Why we thought this survey was important
There's no getting around the fact the narrative regarding landlords isn't positive. If you believe the representation in the media, then landlords are basically greedy fat cats who care only about profit.
If you don't recognise yourself in this description, you're not alone.
We undertook this survey because, as an estate agency specialising in tenanted property, we wanted to start a conversation that brings in some genuine statistics that paint a representative picture instead of a caricature.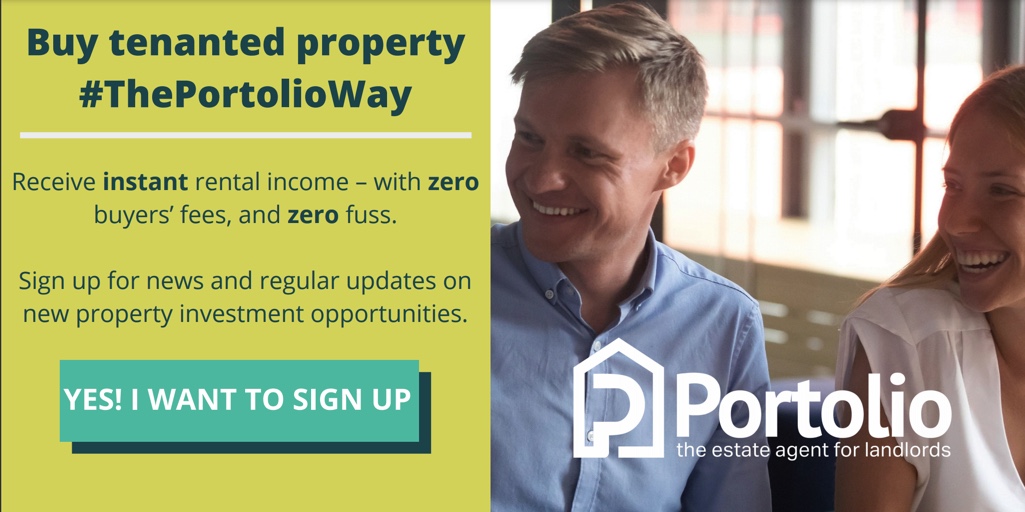 So, we reached out and asked you to make yourself known.
It was a big ask, but you answered the call, and we're truly grateful. Judging by the comments we received, it felt good to be able to tell it like it is, to challenge the popular narrative and make yourself heard.
But that's not all.
In a world of hearsay, speculation and hype, it's so refreshing to get real, verifiable data. Absolute facts that we can bring to the table and challenge the way that landlords are portrayed.
Did we get that data we needed? Yes, we absolutely did.
Who got involved?
We wanted to focus this survey exclusively on Scottish landlords.
Almost 200 of you answered our in-depth survey, and every single response has been instrumental in helping us build a picture of who landlords are in 2021.
These are our findings:
Landlords are not super-rich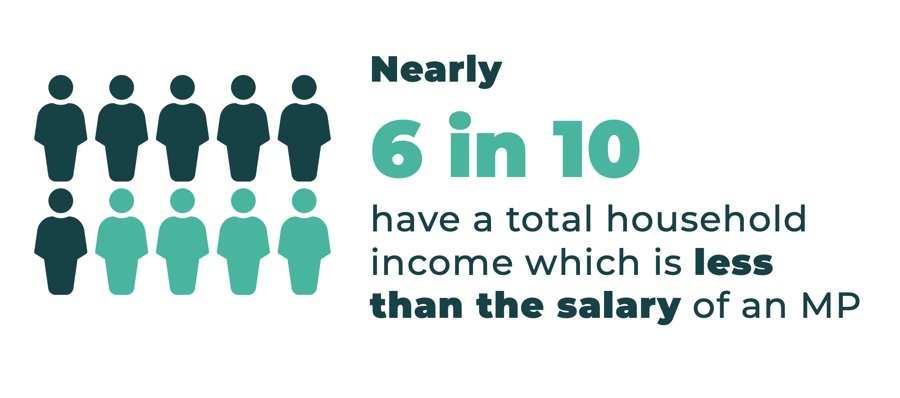 Our survey found that nearly six in ten landlords have a total household income which is less than the salary of an MSP. A far cry from the millionaire on their yacht, we're sure you'll agree.
We found that 60% of those surveyed had a mortgage on their personal home.
To quote one of our respondents: "All too often there is the misperception that landlords are rich and use their rental income as added or bonus income to their main salary. This is not the case. My rental income is my salary."
Landlords work hard
You showed us that far from being the stereotypical lazy and remote landlord, you represent a huge range of professions and skillsets.
From all the responses we can see that you are teachers, firefighters, hairdressers, civil servants, many of whom will have been hit hard by the Covid crisis. Seven in ten are parents.
And only 1 in 10 of you educate your children privately.
Landlords care about their tenants
This survey really highlighted how much landlords care about their tenants.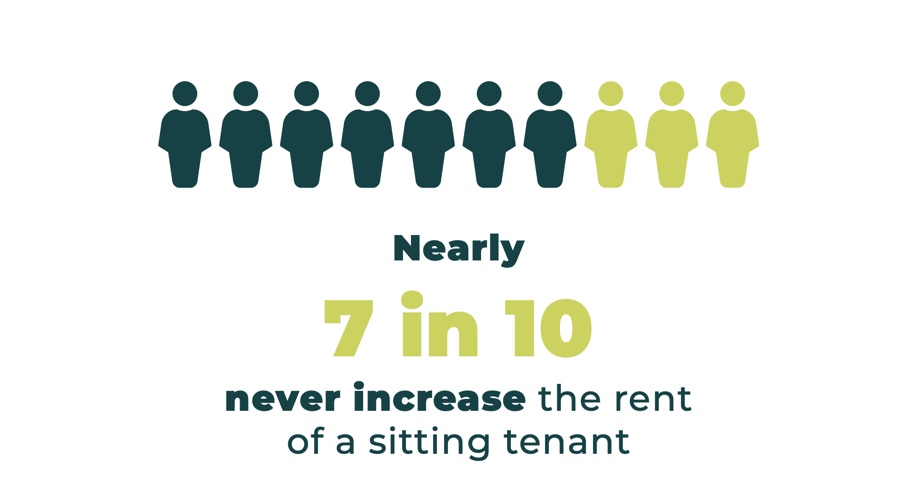 A staggering seven in ten have never increased the rent of a sitting tenant, and during the Covid crisis have really gone the extra mile to protect their tenant's wellbeing.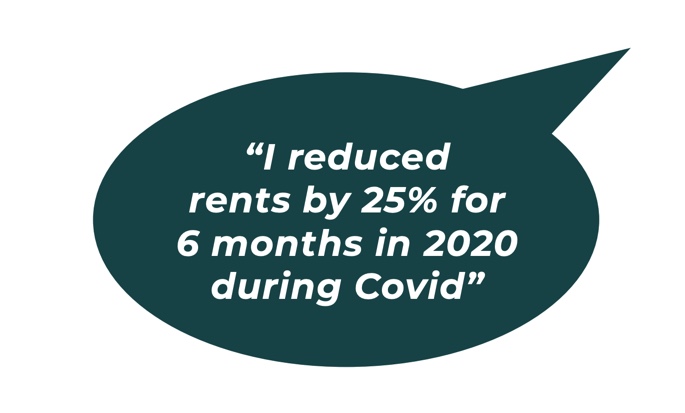 Some landlords reduced rent by as much as 25% for six months during Covid.
Others offered rent-free periods and offered flexibility with rent arrangements when needed.
There are far less evictions than you'd think
The subject of evictions, too, has been misrepresented.
Our 2021 Scottish landlords survey found that the majority of the time it's the tenants who choose to give notice to the landlord and not vice versa.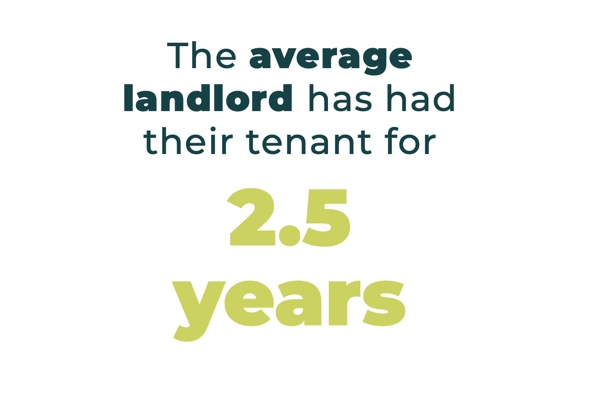 Of the 25% of Scottish landlords who issued notice, it must be pointed out that they are likely to have very valid reasons.
They may need to move a relative in, or have to sell the property due to circumstances beyond their control.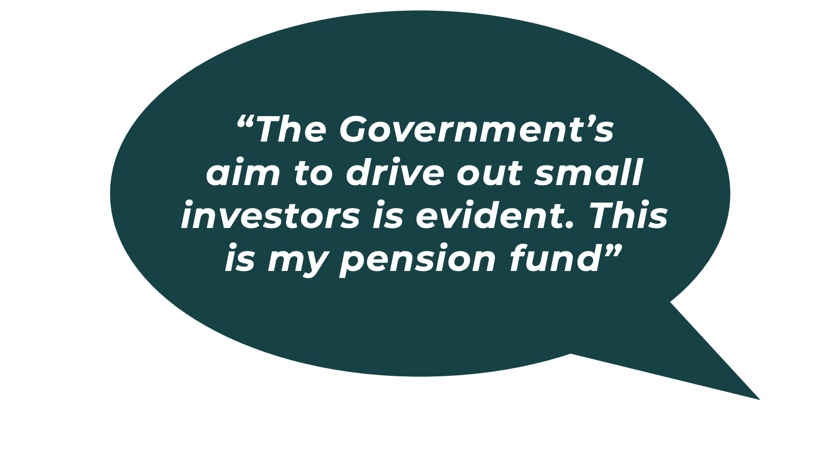 Far from the media depictions of landlords as tyrants who would rather evict a tenant than carry out property improvements or replace a boiler, I think you'll agree.
Our thoughts
Despite the stresses of the last 18 months, property remains one of the best asset classes, and buy-to-let one one of the best investments. We all know that there's a shortage of good quality homes, and the PRS provides an invaluable service.
Unfortunately, legislation is so heavily weighted in favour of tenants that landlords are in danger of quitting the sector altogether.
Which wouldn't be so bad if the landlords in question were bad apples, but they're not. They are the type the sector needs.
Take this recent quote from one of our respondents: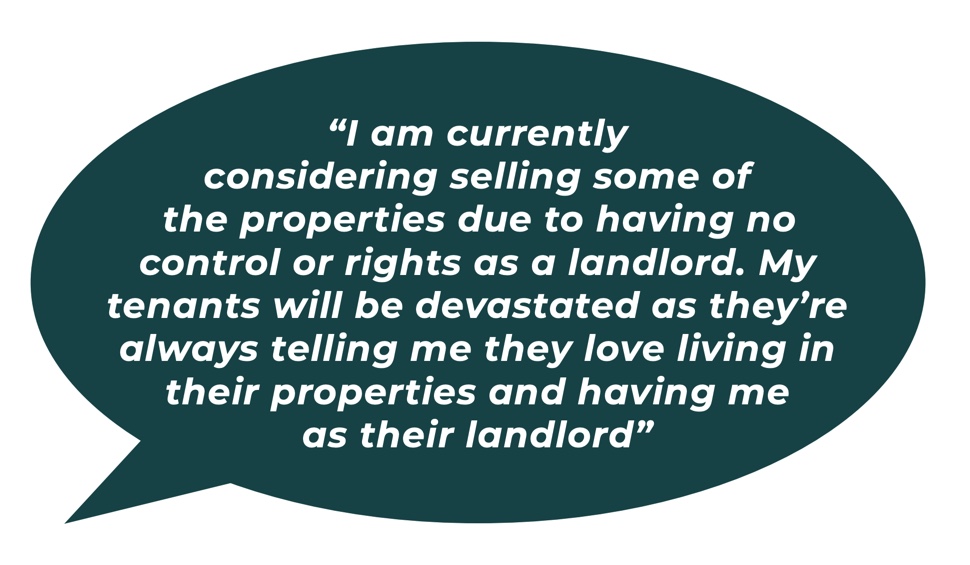 In summary
The information that we gained from this survey simply does not match the rhetoric from the media.
While we do not dispute that there are landlords who are less than reputable, it is clear that they are the tiny minority, so why tar all Scottish landlords with the same brush?
This data shows that the 'typical landlord' does not exist. Any more than a typical tenant in fact.
TIP: Read the full survey results right here!
Perhaps some concrete evidence that landlords are the opposite of how they are portrayed by politicians and the media will start to change this perception.
In the meantime, we'll do everything we can to support buy-to-let and Scotland's hard working landlords.
Remember, if we can help at all with any questions or advice about buying or selling tenanted property, please don't hesitate to give us a call.
Written by Chris Wood (MD & Founder) and Ross MacDonald (Director of Sales & Co-founder).
Get in touch on 0333 344 2855 or email us at property@portolio.co.uk