Mortgage holidays for landlords… are they a good idea?
If you're a landlord thinking of applying for the mortgage holidays made widely available by the government in response to COVID-19 (now extended for a further three months), you may want to hold off until you've read up on the potential consequences… this one's for you.
As you may know by now, whilst being locked down and responsibly observing social distancing, myself and my business partner, Chris (the other half of Portolio) have been holding 'Property Pow Wows' over Zoom.
These calls have got us speaking to lots of property professionals, including landlords, fellow estate agents, mortgage brokers, solicitors and letting agents. Since the lockdown started, we've hosted 20 Pow Wows, and have spoken to 80 property professionals across Scotland.
It's been enlightening getting the opinions of so many experts in our industry, but that also means we've been hearing a lot of professional opinions on the impact and the potential pitfalls of mortgage holidays for landlords – and we've heard some curious things.
Which is why, as Scotland's only Landlord's Estate Agent, we thought we'd investigate further…
Firstly, what is a mortgage holiday?
A mortgage holiday is a temporary payment holiday offered by lenders, allowing you to essentially pause your mortgage payments for up to three months.
However, despite pausing your payments, interest will still accrue on your mortgage, meaning your payments and the interest you owe will slightly increase once the mortgage holiday is over – for the rest of the duration of your mortgage.
Payment holidays are not exactly a new thing, but this government-backed scheme imposed due to lockdown means that mortgage holidays will currently be accepted regardless of who's applying, as long as they've been affected by the COVID-19 lockdown in some way (self-certified).
Who can apply for a mortgage holiday?
The short answer? Absolutely anyone.
Whether you're a landlord or not – and assuming you have a mortgage – you can apply for a mortgage holiday from your provider. The government has reassured the public that these applications will NOT impact on your credit rating.
Psst! But that doesn't mean it's without risks… keep reading to find out more about that.
When this was initially announced, mortgage providers felt a bit blindsided by the government, and were suddenly inundated with applications and enquiries as to when these holidays would be available – which proved a logistical nightmare, what with a lot of staff working from home, and GDPR to be taken into consideration.
Some of them didn't have the relevant processes in place, and had to scramble to be able to arrange these holidays for the general public. This also meant mortgage applications for investors and homebuyers had to temporarily be put on hold, to deal with the deluge.
In fact, many mortgage products had to be temporarily removed from the market in an attempt to dampen demand, what with all the COVID-19 fallout.
It's been revealed that 1 in 7 mortgage holders in the UK – that's 1.8 million people – have taken a mortgage holiday, taking the government on their word that their credit rating is safe.
And, you know what? Mortgage holidays – for people genuinely affected by COVID-19 and struggling to pay bills – have been vital.
But is that the whole story?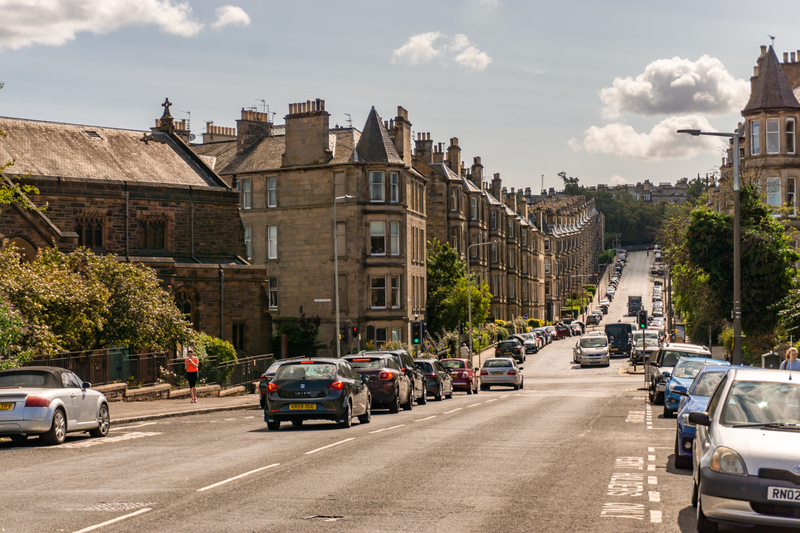 The risks of mortgage holidays for landlords
This is where it starts to get interesting, as there's a lot more than mere suggestion out there about lenders taking a dim view of landlords who have applied for mortgage holidays during this crisis.
In fact, the FCA has now confirmed that lenders are allowed to take this into account when making their acceptance decisions – you can read more on that via MoneySavingExpert.
This worrying quote from Steve Olejnik, Managing Director of Mortgages for Business, was published on Buy Association:
Olejnik said: "Landlords must be aware that any requests could potentially damage any approaches to that lender. Lenders expect landlords to be able to cover void periods under normal circumstances – where a property is empty, and a landlord isn't getting any rent – so they won't take kindly to landlords trying to take advantage of them just to build up some cash reserves.
"One borrower with three live cases with their lender approached them for repayment holidays on another, existing loan. The lender immediately cancelled all three. Smart landlords, who want to capitalise on short-term house price falls and expand their portfolios when the lockdown is lifted, should think long and hard before approaching their lender."
That certainly gives us some food for thought. But is it really that severe of a risk to apply for a mortgage holiday if you need it? The same article has also quoted Chris Sykes, from mortgage broker Private Finance.
Chris said: "One lender has even told us, if a borrower has requested a payment holiday on an existing loan, any new cases will automatically be declined. Be warned they won't be alone."
We've been hearing very similar stories from property professionals across Scotland, which paints a very worrying picture.
Should landlords apply for a mortgage holiday?
If you've been badly affected by the COVID-19 lockdown, your tenants aren't able to pay rent, and you're struggling to make ends meet, then applying for a mortgage holiday will help in the short term.
There are also other options, such as the Scottish government's interest free loan – however, our recent survey (we conducted in the second half of April) showed that over half of you weren't interested in applying.
But is applying for a mortgage holiday really such a bad idea for landlords? We asked Iain Summers from Elite Mortgage Consulting to weigh in on this topic.
He said: "We're looking at shades of grey, rather than plain black and white, here. When coronavirus first hit, some landlords saw tenants walking out of properties or being unable to pay. But a huge amount of tenants can still pay, and will pay – their landlords still have income.
"The biggest problem I can see is when a landlord applies when they don't really need it. Say if they're still getting their rent and are able to cover their payments, yet think they want to apply for a holiday anyway with the aim of recouping three months of mortgage payments – that's a bit naughty.
"Some lenders may turn around and say they don't like it and refuse to remortgage or offer landlords a new deal. Others will take a look at BTL mortgages and will be fine with it – although that being said, some of these may have higher interest rates, and more relaxed criteria."
However, the medium to long-term prognosis for the buy-to-let market is still good.
Iain continued: "The fact that two high street buildings societies have recently announced they're moving into the BTL market this week means we know lenders are looking at the market long-term.
"I'd say the majority of lenders will still accept remortgage and new mortgage deals – especially if the landlord in question has been a customer for a long time. I don't see them wanting to throw that away. But saying that, only apply for a mortgage holiday if you absolutely need to."
Advice from the property pros
So, what's our opinion on mortgage holidays for landlords? Well, our advice is to think very carefully, and consider all possible options, before applying for a mortgage holiday from your lender. If it's at all possible, then avoid it.
The ramifications may be that you request a remortgage deal – or new mortgage for an investment property – and your lender will see that you requested a mortgage holiday, putting your financial stability in doubt.
We expect this to be less of an issue for private homebuyers and homeowners, however, if you're a property investor, a lender may question your situation a little more. Going forward, we expect landlords will be more prepared for scenarios like this, keeping at least three months' rent in the bank just in case.
NOTE: It's also wise to remember that a mortgage holiday won't be free money – the interest will still accrue, meaning your payments increase after the holiday period is over.
Finally, although applying for a mortgage holiday won't affect your credit rating, don't cancel your direct debit without speaking to your lender – that's a surefire way to get a proverbial black mark on your credit rating, and make things all the more difficult when you do need a new deal.
To sum it up…
Still thinking of applying for a mortgage holiday?
Although mortgage holidays for landlords could be seen as a bit of a godsend to anyone struggling right now, it's wise to consider all your options – and the potential ramifications – very carefully.
If you can avoid applying for a mortgage holiday, we advise you do. However, we are not mortgage brokers, therefore, we're not an authority in this area – this advice is merely shaped by what we've learnt over the past couple of months.
It could be that some mortgage providers will still accept applications for new mortgages and mortgage deals, but it's not a risk worth taking if it can be at all swerved.
Need to free up some equity by selling a tenanted property? Interested in your options? If so, why not get in touch with us for some free, no-strings advice?
It'd be great to hear from you.
Written by Ross MacDonald, Director of Sales & Co-founder of Portolio
Get in touch on 07388 361 564 or email to ross@portolio.co.uk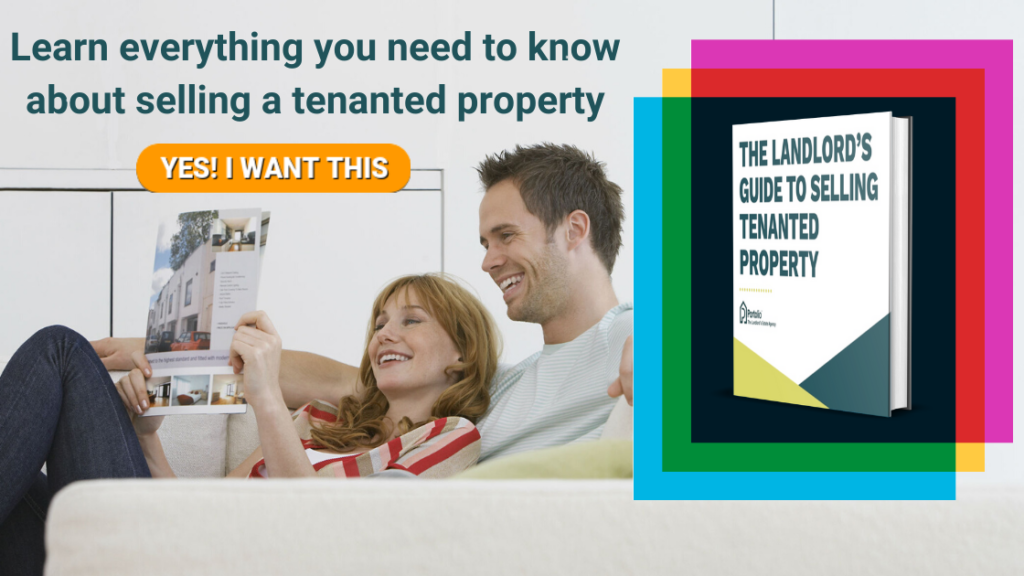 Other blogs you might be interested in reading: