We first wrote this article at the end of March 2020, when COVID-19 was literally sweeping across Europe.
We asked at that time if you were thinking about selling your tenanted property during COVID-19 – or perhaps you were wondering if was possible to sell tenanted property in Scotland at all.
It's now October 2020 and the same question applies.
In the face of something as unprecedented as coronavirus, I understand that you're thinking about how you're going to get through the here and now. After all, it's a challenging time, and we're all just trying to get through the day-to-day.
Whether you need to free up some funds tied up in property to keep your non-property business ticking over, or for any other reason (which is, incidentally, none of our business!), you're probably wondering whether it's a good idea to make a move to sell your tenanted property…
… or, if you can, whether you should wait it out.
With over 40 years' experience in the buy-to-let property market between us, we've seen a lot in our time – and believe me, we will get through this – which is why we thought now is the best time to provide you with some key advice on selling your tenanted property during COVID-19.
NOTE: This is a developing situation, so we're going to be updating this article as more information becomes available. The most important thing to remember is that we need to take COVID-19 very seriously. Stay safe, stay indoors, and keep your loved ones safe.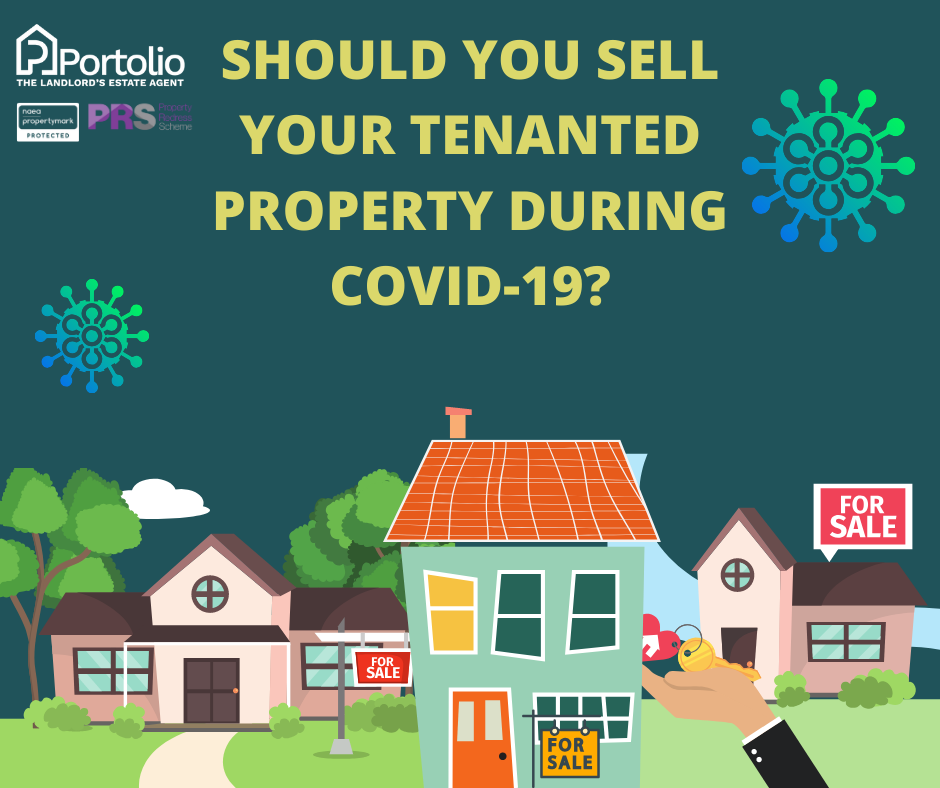 Should you sell your tenanted property during COVID-19?
Depending on where you live, you may be in some version of a lockdown due to the impact of the coronavirus. So, the general lines of advice here may be more valid to you yesterday, or perhaps tomorrow..but, all in all, we hope this blog gives you some solid answers.
Currently, Portolio is doing well. We're selling tenanted properties to property investors and we have many more landlords instructing us to sell their tenanted buy-to-let.
You will no doubt have spotted the extremely strong home-buyer market at the moment! Maybe you would think the same is happening in the investor market? Well, it's not exactly the same as investors have different motivating factors and a different set of criteria.
That doesn't necessarily mean it's a great time to sell property right now but it's certainly possible and it's still getting decent results. Buyer demand is still there albeit with a more cautious strategy.
Don't forget that we started from a very strong position back in February 2020 and property investors still recognise the unique and strong returns that putting their money into bricks and mortar can provide.
TIP: Selling with sitting tenants doesn't pose some of the logistical challenges a home buyer would have; there's no moving in or handing over of keys – essentially, no chain to impact on the sale.
Certainly it's clear that COVID-19 will have a varying impact on property prices across Scotland depending on how each region is able to cope with the economic impact.
The regions with the greatest labour market fallout are likely to experience the greatest economic hardship. This will impact on the property market in those areas leading to fewer transactions and in turn slower house price growth.
However, we aren't expecting a significant drop in property prices as unemployment is likely to hit renters rather than homeowners.
And it may feel like too fantastic but it's unlikely we'll see any major crash in prices, according to Savills (via Buy Association):
"Savills has also updated its predictions for the next five years in terms of house prices. Between 2020 and 2024, it expects property prices to increase by an accumulative 20.4%."
As was the case prior to coronavirus, Savills expects markets beyond the south of England to be the strongest in the medium-term.
On a five-year basis, the north-west (of England) is still at the top of the list for house price growth (27.3% accumulatively). This is followed by Scotland (25.4%)…"
I know everyone's circumstances are different but I hope, in general, that this update on Portolio's activities, and our thoughts on the property market as a whole, has indicated that selling now could make sense for you.
Now we will outline exactly how it can be done.
Is it possible to sell a tenanted property right now?
Yes, it absolutely is. Despite challenges around the occasional self-isolating tenant – especially impactful when preparing marketing material and arranging the home report – we're still getting property onto the market and still getting sales.
TIP: Selling with sitting tenants has always meant being respectful to the tenants living in the property for sale and right now we just have to be careful, empathetic and patient. It's often only a matter of waiting 2 weeks for access.
A real positive when selling to a property investor is that buying without viewing is pretty common! It's always been the case but with the brilliant video walkthrough software, used on each listing, potential buy-to-let investors can watch this rather than attending in person.
(Click here to view our tenanted properties for sale)
We've also been approached by several landlords who each have a portfolio of properties, in the hope that they can sell with the tenants still living there – therefore greatly reducing the risk.
TIP: This is one of the biggest benefits of selling tenanted property – you continue to receive rental income right up until completion, with no upfront fees (as least, not through us).
So, how can you sell a tenanted property right now, even in a semi-lockdown mode?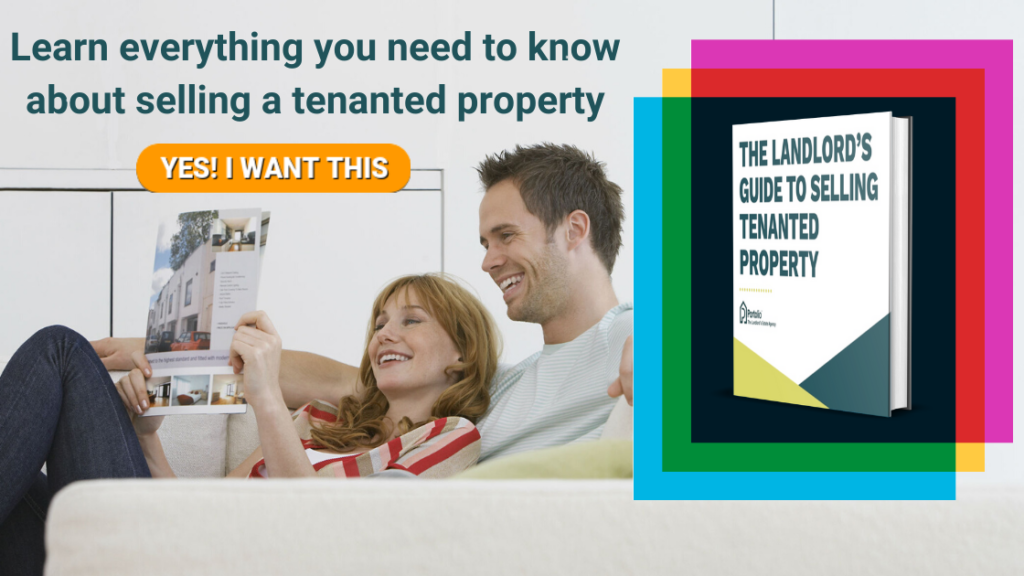 How selling a tenanted property can work through COVID-19
Firstly, you're going to need someone who's really experienced in selling tenanted property. Let's call them a specialist estate agent (i.e. someone who specialises in selling these kinds of properties).
1. Ensure your property is fully compliant
Beforeyouconsider any of the following,it's important to confirm if your property is fully compliant or not. If you're using a letting agent, you shouldn't have to worry about this part.
However, if you're at all unsure of whether your property complies with any or all of the current regulations, any good tenanted property sales specialist can guide you through the necessary process.
2. Home Report & Valuation
You need a home report to sell any property on the open market. At the time of writing this, home reports can still be organised in almost all parts of Scotland and as mentioned it's possible to do this for tenanted properties.
Just a note – before you go ahead with selling, a good specialist estate agent will be able to offer you a free desktop valuation of your property, based on the market conditions, and the local area and the historic values – as well as subsequent sale prices of similar properties nearby.
This free desktop valuation is all done remotely, without requiring access and helps you make an informed decision.
2. Communicate with your tenants
From that point, and if you decide to go ahead with selling, your specialist estate agent should be able to support you in your communication with your tenants, to help set their minds at ease (you can learn more about how we do that via our recent case study).
It's absolutely essential to let your tenants know what you're planning, and that they will (most likely) have nothing to worry about – as nine times out of 10, selling a tenanted property means they'll be able to stay in their homes.
It's so important that your tenants are on-side for things to go smoothly – even if it's impossible to conduct viewings right now due to the current situation.
3. Marketing photos, floor-plan and 3D virtual video
Just like home reports, it's still possible to arrange top quality marketing material. Of course, we must be sensitive to the tenant's and sometimes we'll have to wait for a time to suit them. I'm pleased to say it's not been a major problem since property lockdown was lifted in June.
Once your specialist estate agent has gathered up as much information, images and documentation as possible (whilst obviously keeping track of current developments) it's time to consider what we're going to suggest next…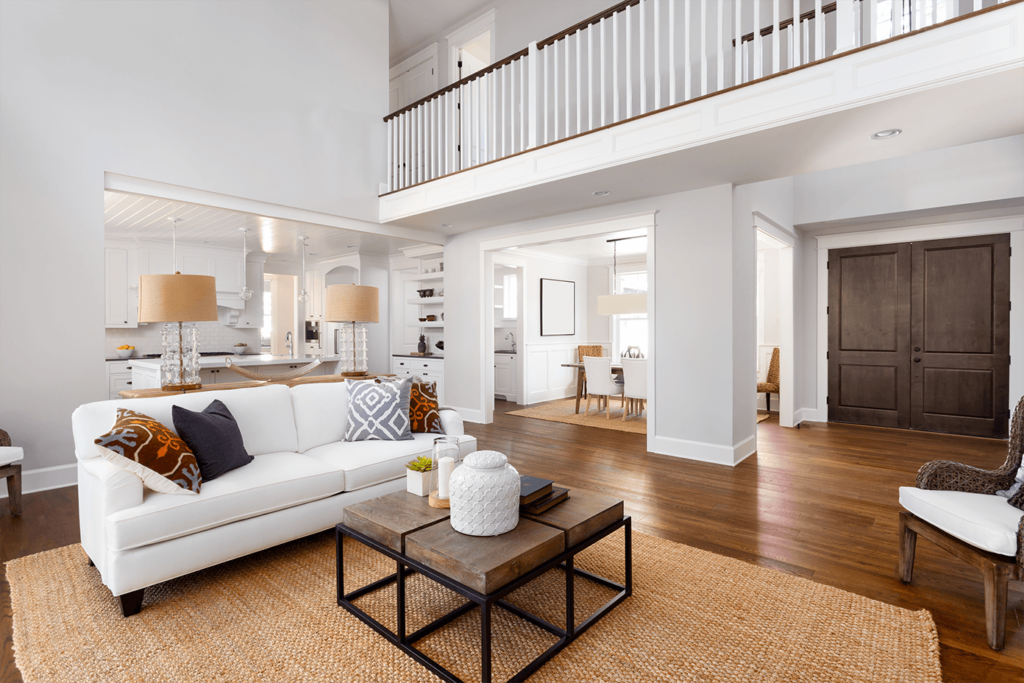 4. Viewings
With the introduction of the virtual video viewing software there is slightly less need for physical viewings – and when they do occur, they tend to be for serious buyers who've attended a virtual viewing first.
When you attend a physical viewing, the same principles apply when communicating with tenants, and in some cases we have to be patient.
Certainly there is a whole new protocol that MUST be followed around safety.
5. Conveyancing
As far as can be determined by us, everything is back to normal. Of course there are still a number of solicitors working from home and they are definitely a bit overrun dealing with a backlog of sales to process but the usual service is more or less up and running.
Advice from the tenanted property pros
What with all that's going on, everyone is predicting job losses and high redundancy in certain parts of the economy. Possibly these job losses will affect the under 35s more than other demographics and, maybe as a result, it seems very unlikely that property values will not crash.
Again, despite lots of challenges, it doesn't mean you're unable to sell your tenanted property during COVID-19.
We'd recommend speaking to a good specialist estate agent who has the right experience in tenanted property sales, and seeing how they can help. It may even be that you're not sure whether selling your tenanted property is the right step for you at the moment.
At the moment, here at Portolio, we're constantly reviewing all the advice the UK and Scottish governments are providing. Just remember to stay indoors where possible, and look after yourself – everyone's health is the most important thing right now.
To sum it up…
These are challenging times, and you may be thinking about selling your tenanted property during COVID-19 for a number of reasons. The fact that tenants require six month's notice to end the tenancy is a big issue for many landlords and it may be for you too.
Luckily, a good specialist estate agent should be able to help you get the results you need – or even just give you some advice to make an informed decision on the best next step for you.
Remember, this is a constantly evolving situation, so again we're going to do our best to update this article where possible. We're continually speaking to mortgage brokers, surveyors and solicitors to stay abreast of what's really happening in Scottish property RIGHT NOW.
If you're looking to get some advice on selling a tenanted property, or your current portfolio, please don't hesitate to get in touch. And most importantly, stay safe out there!
Written by Chris Wood, MD & Founder of Portolio
Get in touch on 07812 164 842 or email to chris@portolio.co.uk