Virtual viewings really shot up in popularity since the recent COVID-19 lockdown!
Here are some helpful tips for a savvy property investor to use during interactive virtual property viewings!
I reckon interactive virtual viewings (the type we're about to discuss) and also the pre-recorded video versions that we also see a lot of recently (like these) are here to stay.
In fact, as a Scotland-based estate agent specialising in tenanted property sales, this is something we've introduced ourselves. It's actually not out of the ordinary for us to sell properties to long-distance investors who aren't able to attend a physical viewing. 
If you're not used to this way of viewing a property, it can feel a little bit weird at first. You may not know what to expect, or what to do in order to get the most out of interactive virtual property viewings. 
And that's okay.
But, if you do have some virtual viewings booked, and need to ensure you're fully prepared and don't miss anything important, we've compiled this list for property investors – and anyone else – to help out.
Without further ado, here are our top nine tips when attending interactive virtual property viewings.
1. Check out Google Streetview
In other words, do your research. Think about the time you've saved not having to drive, bus or walk to the property for a physical viewing, and use that time instead to check out Google Maps and Google Streetview to get a better idea of the local area.
This will allow you to see local amenities, nearby public transport, and any gap sites nearby and any developments that may currently be underway. It'll also give you a good idea of the other surrounding properties and whether they're occupied and well-kept.
Psst! Google Streetview also allows you to see the street at different points over the past 10 years – I always find this interesting in a geeky sort of way! It shows the way the street and the surrounding areas have developed and changed for the better – or not, in some cases!
All of these have an impact on the property's perceived value and impact on potential capital growth – and are things you won't be able to notice just by looking at a live video stream.
It's always a good idea to look at these things before the virtual viewing itself, so you can make a note of any observations you make and questions you may want to ask the person delivering the viewing – whether that be the estate agent, or current landlord/owner.
2. Ask lots of questions
A virtual viewing is the perfect opportunity to not only see the inside of the property (and the outside, and even round about – if the viewing agent or owner is willing!), but to find out all you can about it.
And just like you would at a physical viewing, taking a note of any questions you have beforehand, is highly advisable – even more so than usual, because you won't be able to find out some of the things you naturally would if you were there in person.
For instance, you may want to find out about parking spaces for your car. Is there free street parking? An underground carpark, maybe? When was the property last decorated? How long has the property been on the market? Have there been any major renovations recently?
PRO TIP: If there is a home report (which there most likely will be) then make sure you have it to hand, and don't forget to ask to see or discuss any number 2s and 3s that have been highlighted (if applicable, that is!).
Don't be shy to ask – there's no such thing as a stupid question! It could be that other questions will naturally come up in conversation during the viewing itself.
3. Remember, you're in control
This ties into my last point. If you saw a room go by too fast, you'd like to get a closer look at that crack on the ceiling, or you'd like to see how much space is inside the kitchen cupboards – just say!
It's in the viewing agent's best interest to be as helpful as possible, and you'll likely find they'll be very willing to oblige (as long as you're not asking them to stand and hop on one foot or anything!).
Don't be afraid to request for them to tap a wall (or bathroom tiles) for you, flush the toilet (just to see how it flushes), show you a better angle of the storage areas, and whatever else you'd like to see!
4. Check communal areas
If you're viewing a flat that has communal areas, such as storage, a communal garden, common stairwell or bin area, these are all things you'd usually get to see when visiting the property in person. Therefore, there's no reason why you shouldn't be able to see them in a virtual viewing!
Sometimes the wisest thing to do is check how well the communal garden is cared for (if applicable). If it's overgrown and chaotic, it could be a good indicator that your neighbours are less likely to take responsibility in other areas, too. (Although that's not always the case!)
These are always good things to be vigilant about checking when investing in any property, as you'll want to know that you'll have hassle-free, long and enjoyable tenancies.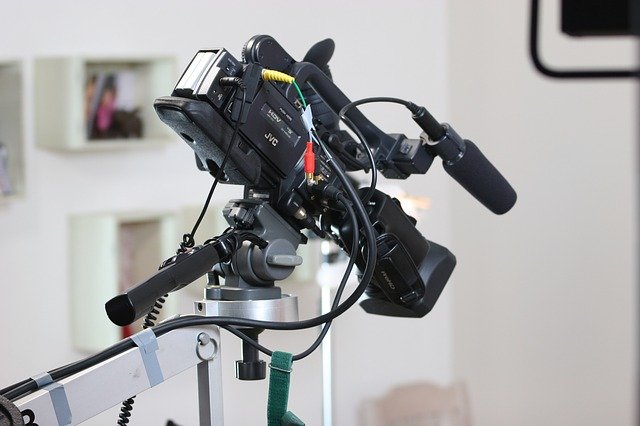 5. Look at the stair door security
Ask to take a look at the stair door security – another thing you might not automatically be shown in a virtual property viewing. Ask yourself:
Does it look secure?
Has the lock been repaired several times?
Are there lots of keysafe boxes around the stair door? (A sign some of the properties are AirBnBs/short-term lets*)
Are the other doors in the stair looking well-maintained?
Does the front door to the property look secure and well-kept?
These are all things all viewing agents should be happy to show you, and answer questions about during interactive virtual property viewings.
*Not always popular, although we maintain a neutral stance on the use of short-term lets.
6. Consider safety regulations
Especially if you're looking to buy an investment property that's currently vacant, it's so important to ask about the safety regulations and ensure everything is fully up-to-date. Ask to look at the fuseboard – is it modern-looking, or one of the older style boards?
Another good thing to check is where the plug sockets are located. If they're in the skirting boards, they're too low. Are the electrical switches modern, or old-fashioned? Request to see the boiler, and ask when it was last serviced.
You should also check things such as the smoke, heat and CO detectors. Is everything fully-compliant and up to the latest regulations?
NOTE: If this is to be a HMO (house in multiple occupation) property, you will have even more things to look out for. Check your local council's HMO advice page for more information.
The good thing about buying a tenanted property is that it will already be fully-compliant at the time of purchase. As Scotland's only tenanted property sales specialist, we make a point of only selling properties that are 100% compliant and safe for tenants.
Plus, all safety certificates can be reviewed ahead of the property viewing.
7. Check energy efficiency
It's important to get an idea of how energy efficient the property is, and in the case of a virtual viewing, the more details, the better (especially if you don't have immediate access to a home report).
As well as asking about how much the energy bills are likely to be at present, here are just some of the things you should be checking:
The age of the boiler and central heating system
The type of boiler (is it a combi, regular or system boiler? What kW?)
Which floor the property is located on (if sandwiched between other floors, this will be more energy efficient)
The double glazing – is it new or old? If this doesn't apply, do neighbouring properties have it?
The type of lighting installed
The insulation. Is the property well-insulated?
If no central heating, check for a gas supply in the property, or in the stairwell
TIP: Check out these draft EPC regulations from SAL for more information.
8. Look at the fabric of the property
Back to those windows for a minute; will you need to be spending money on them any time soon? You can usually check for the date by looking very closely at the inside.
You can also ask to take a closer look at the walls, ceilings, and flooring. Don't be afraid to ask how old things are, when they were last decorated or (in the case of flooring, kitchen, bathroom etc.) installed.
This will give you a better idea of the likely spend in the future, as you'll want to ensure the property is kept to a high standard for your tenants to live in.
9. Don't forget the view!
Finally – and this might seem obvious – don't forget to ask to see the view from the windows! It'd be typical to go through the virtual viewing so determined not to miss out a single thing from the interior, and making sure everything is working and compliant, you forget about the outside!
Of course, it goes without saying that not every property can have a glorious 5-star vista, but ensure you get to see the view from every angle, and ensure it's not obscured by anything less than pleasant.
If you see any gap sites across the road, do your research and see if there have been any developments approved – as the view may change sooner than you think.
TIP: Also, if possible, ask to see the property from the street. Just so you can check the old Google Streetview is up-to-date!
Advice from the property pros
Some property investors like to invest in ready rental properties that don't need any work. Others like to get a place that they can add value to (the classic doer upper). Either way, as a property investor, you'll need to pay close attention to what sort of condition the property is in
Buying tenanted property means you shouldn't have to fork out on repairs and improvements in the first months or maybe the first year but, in this case, consider what you might need to spend in three to five years.
Overall, you definitely want to make sure you have a smart property to let out – helping to avoid any lengthy void periods, and have long, happy tenancies – afterall, there's no substitute for a good, long-term tenant!
As mentioned before, if you have access to a home report, pay close attention to any issues highlighted, and don't be afraid to ask to see those condensation issues in the bathroom, or that leak behind the washing machine. It could help set your mind at ease.
The only real downside to interactive virtual viewings, in our opinion? You can't tell what the property smells like!
There could be damp, or maybe the previous owner or tenant was a heavy smoker. You just can't tell, and that's the one thing that can put people off from buying without physically seeing a property first.
Maybe one day, there'll be a solution to that… but for now, we can but dream.
Additional advice from Michelle Milnes at Property Studios:
"Things that prospective tenants and buyers should look out for during a virtual viewing include
everything that you'd want to take in during a normal visit (apart from smell!).
"Our unedited, real-time streams show the immediate surroundings to ensure that you get a good sense of the area plus they show all nooks and crannies of a property which would not make it into the marketing material. Finally, turn up your volume to hear the sounds – be it traffic or birdsong!"
The most important thing to remember with live, interactive virtual viewings is to do your due diligence, and not only research the local area carefully, but also remember you're in control. You can ask to see every nook and cranny – and ask plenty of questions!
As long as you're thorough (and, of course, don't mind not knowing what the property smells like!) then there's technically nothing stopping you from making an offer – without ever having stepped foot on the property itself.
What a time to be alive!
To sum it up…
Thanks for taking the time to read our top 10 tips when attending interactive virtual property viewings!
We're entering an age where live interactive virtual property viewings are going to become much more popular, and if you've got one booked, now is the time to do your due diligence, and not only research the local area carefully, but also remember that when the time comes, you're in control.
Remember, don't ever feel too shy to ask if you can see a specific room or area of the property again. The ceiling, or windows, for example. And ask plenty of questions! It's usually in the best interests of the person conducting the viewing to be as helpful as possible.
Have we missed anything out – or maybe you'd just like some advice about buying an investment property this way?
If so, feel free to get in touch with us. We'd love to hear from you!
Written by Ross MacDonald, Director of Sales & Co-founder of Portolio
Get in touch on 07388 361 564 or email to ross@portolio.co.uk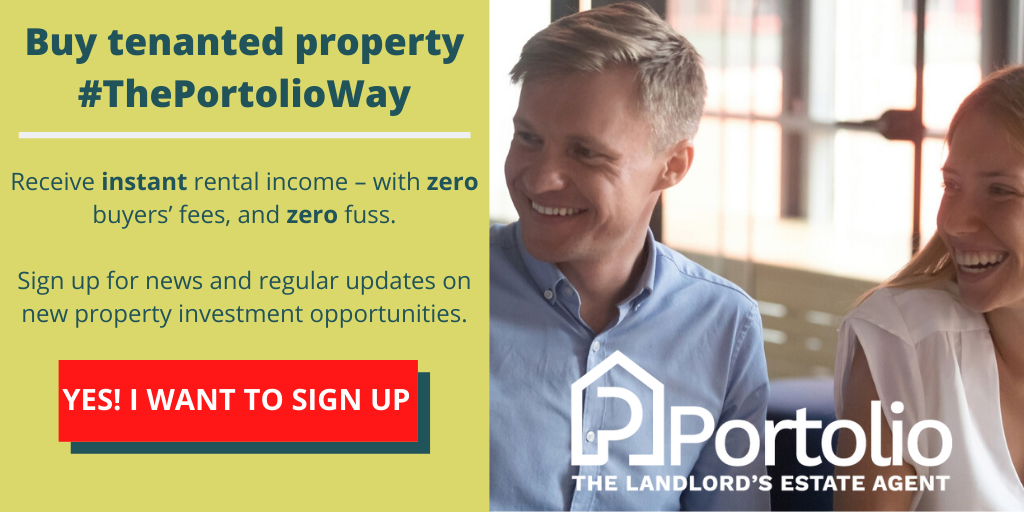 Other blogs you might be interested in reading: