Whether you like them or not, live virtual viewings are gaining momentum right now.
It's been a crazy few weeks. COVID-19 and the recent lockdown has knocked us all for six, but it's been heartening to see the property industry adapt and overcome challenges.
We've seen letting agents taking to the 'new normal' – under imposed lockdown conditions – like ducks to water, landlords and tenants communicating more openly, and virtual viewings now becoming a necessity rather than just a nice thing to have.
But are live virtual viewings really the future post COVID-19 lockdown?
We've discussed the subject with Michelle Milnes at Property Studios – and also added our own take. Not to mention, some tips if you're thinking of attending any live virtual property viewings, yourself!
So, without further ado…
Welcome to the heyday of virtual viewings!
What I mean by that is, virtual viewings aren't exactly a new thing. Of course, they've been around for quite some time, especially for people interested in viewing an investment property from overseas.
As we deal with the investment side of things, it's not unusual for us to sell tenanted properties to buyers who haven't actually seen them in the flesh. They've maybe just seen photos, video, floor-plans, home reports or desktop valuations (if off-market).
So, virtual viewings, despite having been less common before now, aren't really that much of a leap for us.
But, now the lockdown has well and truly brought virtual property viewings into the limelight – with both local and long-distance property purchases taking place virtually just as a matter of course.
Letting agents are also getting in on the action, with plenty of tenants now moving into properties that they'd previously only seen the inside of via the convenience of a laptop or mobile device.
As mentioned above, we contacted Michelle Milnes at Property Studios to get her take on the soaring popularity of virtual viewings. Here's what she had to say:
"When we pioneered live virtual viewings in March, they were introduced as a last resort to help
agents showcase (and prospective buyers and renters view) during lockdown – we had no idea just how popular or successful they would be: even we have been taken by surprise!
"A few brave agents were willing to give this new product a try right at the start and today are fully booked for virtual viewings, days in advance!"
Those brave agents are just the kind of trailblazers we love to see here at Portolio! (We're actually trying to do a bit of that ourselves, in our own way.)
The different types of virtual viewings
Now that virtual viewings are mainstream, that doesn't mean they're all created equal. Not by a long shot. There are actually a few different types – or levels – of viewings on the virtual spectrum, and you may have come across the following:
Virtual video viewings
These are your bog-standard videos where someone takes a camera and walks around a house or flat to show you what the interior looks like. You can watch these at your own leisure, although you'll have absolutely no control over which parts of the property you'll see.
The quality can range from someone just walking around with a smartphone, to professional, high quality videos taken by estate agents or letting agents.
Interactive virtual viewings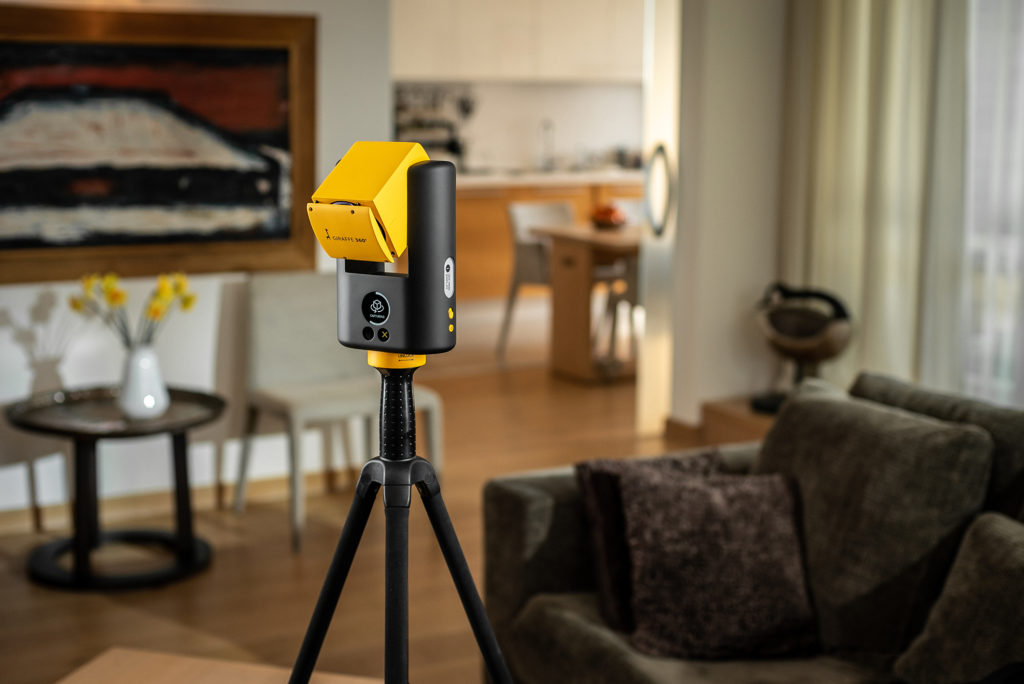 For a little bit more control, interactive virtual viewings – also known as Matterport – are detailed, high quality stills where you can view a room from every single angle possible. They're created by placing a camera in the middle of a room, before taking maps of the entire property.
This gives you a bit more control than video viewings, but still has its limitations.
I'm not sure if you've ever been browsing Facebook and see one of the 360-degree photos or tours you can click on and explore? It's very much like that, and the same technology is currently being used by museums and other attractions to allow people to tour virtually, too.
Live virtual viewings
This is, in our opinion, the best way to view a property, as the viewing is conducted live, allowing you to ask questions, as well as go back and take a look at any areas that you didn't quite catch the first time round. You basically get to see the property 'worts and all'.
If you want to take a closer look at that mark on the wall? Just ask. How about if you want to see the outside door, take a look at the communal garden, or see how well the toilet flushes? Again, just ask.
The biggest rule here? You've guessed it – just ask!
Are virtual viewings here to stay?
We absolutely believe that now the convenience of virtual viewings are known to just about everybody, there'll be no getting away from them any time soon.
In fact, we've said as much in our recent property forecast blog – and having spoken to a plethora of property pros, investors and landlords in our ongoing, Zoom-powered Property Pow Wows, we're more convinced than ever that we're right.
We asked Michelle for her thoughts, too.
She told us: "There is no doubt that virtual viewings are here to stay: they provide the prospective buyer or tenant with an experience that is as close as possible to a physical viewing, but without the inconvenience of having to leave their own home.
"They're a good barometer of interest in the property, and have the added bonus that the agent is available throughout the live streaming to provide information and to answer questions.
"We expect that, post-lockdown, virtual viewings will become the standard way of taking a 'first look' at a property, with physical viewings increasingly confined to prospective buyers and tenants who are at a more advanced stage in the decision-making process."
Interesting stuff! The volume of physical viewings post-lockdown is likely to fall due to social distancing restrictions, therefore viewing slots will be provided to serious buyers. In other words, buyers who have reviewed the photos, videos and home report in advance.
It also makes sense that virtual viewings become the new 'go to' for buyers who want to test the water and see what they could get for their money – call it a new form of 'window shopping', if you like.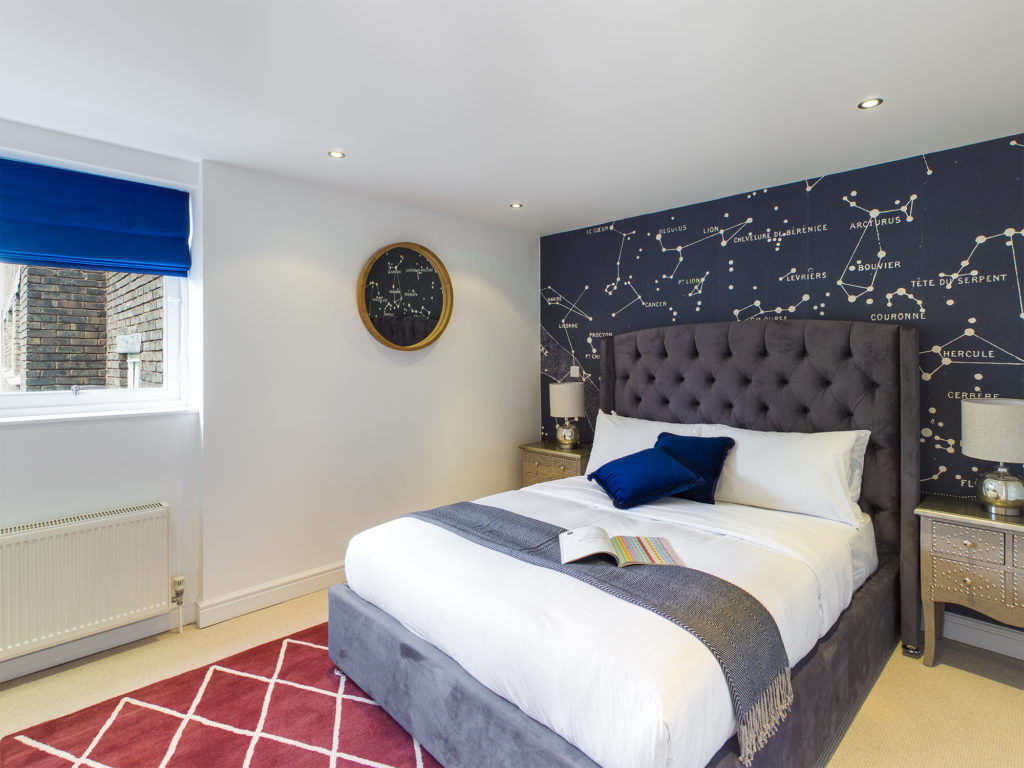 What to look out for when attending live virtual viewings
If you're going to attend some live virtual viewings in the near future, and you're not experienced in doing so, it can feel a bit full-on.
The best thing to do first is… you've guessed it. Your homework! Thoroughly research the property – and the area. Take a look on Google Streetview and see what's around. And if you have access to the home report, make a note of any questions you need to ask.
Okay, so saying you've done your homework and due diligence – what happens once you actually go into a live virtual viewing? What should you look out for?
Michelle said: "Things that prospective tenants and buyers should look out for during a virtual viewing include everything that you'd want to take in during a normal visit (apart from smell!).
"Our unedited, real-time streams show the immediate surroundings to ensure that you get a good sense of the area plus they show all nooks and crannies of a property which would not make it into the marketing material.
"Finally, turn up your volume to hear the sounds – be it traffic or birdsong!
TIP: If it's your first time attending a live virtual viewing, you'll want to be sure you don't miss anything. That's why we've compiled this handy, detailed blog with a full list of everything you'll need.
Advice from the property pros
If you do have a property to sell at the moment, a virtual viewing is a great option – even if the property is tenanted. Once lockdown is lifted, we predict we'll see many more professional, high quality virtual viewings being carried out.
We also plan to get in on the action ourselves, and will be looking at changing our processes moving forward whilst looking for opportunities to conduct virtual viewings where and when we can.
What's really going to drive virtual viewings, or anything that's done remotely, is that so many more people now see the virtue in video. Whether you're viewing a property, conducting a meeting, or even interviewing for a job!
There's nothing stopping sellers from showing properties remotely this way, and it working well, as long as the viewer realises they're in control and good communication is established from the get go.
They can ask to see inside the cupboards, check the common stairs, garden etc. so that their curiosity is well and truly satisfied and they're able to make the most informed decision.
One of Michelle's clients at Property Studios has now live streamed 10 viewings, and have had offers on eight of them – all within hours of a live viewing taking place. Out of those, six sales have so far been agreed. Now, if that isn't a success story, what is?!
In conclusion
Live virtual viewings are now in full swing, and we only expect them to increase in popularity once lockdown ends and more high quality viewings come into play.
They're definitely the future, so whether you love 'em or hate 'em, they're here to stay! As Scotland's only landlord's estate agent, we plan to be conducting more of our own virtual viewings for clients in the near future.
What are your thoughts on live virtual viewings – have you tried any yet?
If you'd like to maybe sell your own tenanted property this way, feel free to get in touch with myself or Ross to set up a call over Zoom today.
We'd love to hear from you!
Written by Chris Wood, MD & Founder of Portolio
Get in touch on 07812 164 842 or email to chris@portolio.co.uk