Curious about the biggest challenges facing the Scottish property market during lockdown?
It's safe to say that COVID-19 has knocked us all for six right now, and the property market is no different. We're having to deal with challenges that we'd never even considered imaginable just a few months ago.
Saying that, it's not all looking grim for the Scottish property market – experts have predicted we're most likely to see a short, sharp shock rather than a long-term slog (you can read more about that via our recent blog on the subject).
But what are the challenges facing the Scottish property market right now?
Well, we've taken a look at everyone from solicitors and letting agents, to landlords and tenants – and everyone in-between – to give you a better idea of some of the logistical challenges and workarounds currently in place.
NOTE: We understand this situation is constantly evolving, so we're going to be updating this article as more information becomes available. In the meantime, it's important to take COVID-19 very seriously. Stay safe, and keep your loved ones safe.
1. Lockdown and uncertainty leading to slower sales
Lockdown may be causing many logistical hold-ups when it comes to sales (affecting everything from viewings and surveys, to conveyancing), but there's also a lot of general uncertainty in the air right now. All of this is leading to things happening quite a bit slower than usual.
But things are still moving forward; partly in hope rather than confidence or expectation, as no-one knows quite what's happening in terms of the attitudes of solicitors, and other barriers currently being presented by the lockdown.
Once things start moving again, there will be a backlog to get through before things can start returning to something along the lines of normal. That could be mid-May, or it could be longer; it's really just a matter of waiting for further announcements.
2. Physical surveys can't be carried out
Right now (during lockdown) you're unable to get a home report or survey (such as the kind required by lenders) – as these are things that include very visual aspects that require a physical inspection. So, getting a property up for sale on the open market will be an issue.
Saying that, what's known as 'desktop valuations' can still be carried out – and it is still possible to get a property out to potential investors this way (in fact, we've already had a few offers this way during lockdown). But open market sales will have to wait until after lockdown.
TIP: Curious about selling a tenanted property off-market during lockdown? Check out our recent blog to learn more.
3. Some viewings are taking place virtually
We say 'some' because not everyone's doing this yet. Virtual viewings are something we imagine every estate agent would at least like to offer, but it depends on the type of property (whether it's vacant or tenanted, for example) and how set up they were before COVID-19.
To be fair, a lot of estate agents were offering virtual viewings as a matter of course (especially for people buying long distance) so adapting their businesses for lockdown has come easier. Tech has really come on leaps and bounds in the past couple of years, making this possible.
In fact, home sellers can now conduct live viewings merely by going around their home with a smartphone, making it more interactive than just sharing a simple video. We're expecting these types of sales to become much more commonplace faster, thanks to the lockdown.
4. Solicitors are a mixed bag
There has been some direction coming from The Law Society of Scotland recently, although to us it's become quite clear that some conveyancing firms have effectively shut up shop, operating with what seems like a skeleton crew.
Contrarily, some have their finger on the pulse, and are actively going above and beyond for their clients. So, what's going on? One thing we're hoping for is that solicitors are taking this opportunity to move forward with going digital – and no longer having one foot in the dark ages.
If you're lucky enough to have an active solicitor during this time, don't take it for granted!
Thankfully, the latest news on this is that, as of Monday 27 April, Registers of Scotland can start to take digital registrations! Which means it's possible for a number sales to now complete without so much hassle, and solicitors will be becoming more active soon.
5. Letting agents are having to adapt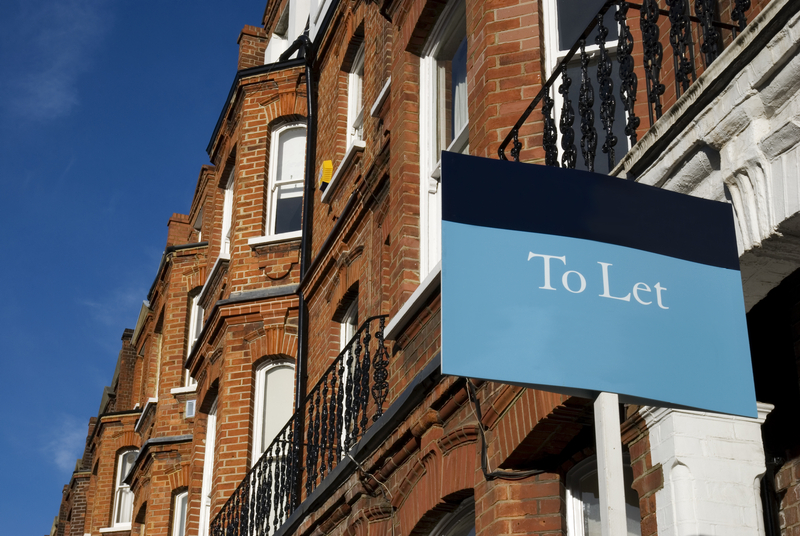 The big change to PRTs (Private Residential Tenancies) all the way back in December 2017 is looked on as actually a bit of a blessing right now, as it means they can be signed remotely and aren't overly affected by the lockdown caused by COVID-19.
And many letting agents have generally always embraced technology. They tend to be cloud-based and more well-equipped for these new challenges facing the Scottish property market than, say… the likes of solicitors – some of which (not all!) are still seemingly stuck in a time of fax machines and snail mail.
Routine property inspections and safety checks aren't really happening right now due to lockdown, but some letting agents are embracing virtual viewings for prospective tenants to view properties.
Helpful apps like FixFlo also help them to track repairs and general maintenance jobs through an app, connecting them straight with contractors who can send photos, videos and detailed job reports they can pass directly to landlords.
6. Lenders are being inundated with requests
Since the government announced three-month mortgage holidays were to be offered for anyone affected by COVID-19, banks have been scrambling to keep up with demand. In fact, around 1 million people applied for mortgage holidays within a fortnight.
This means that banks are busier than ever, and you may have to accept being in a longer queue before being able to speak to someone – although, it may be less hectic now than when the offer was first announced.
The good news is that of 13th April, things seem to be settling down with a number of the 80/20 LTV mortgage offers coming back on the table. For homebuyers, loans of up to 95% are available in Scotland (and to a lesser extent in England), from the likes of Skipton.
7. Landlords are facing cashflow issues
With many tenants unable to afford to pay rent, landlords are facing cash shortages. Some that are self-managing in particular may be feeling a bit stuck with what to do, or how to support tenants who cannot afford their rent.
But there are actions landlords can take, such as exploring their options with regards to reducing service and insurance charges, and discussing rent and security guarantees with their tenants. Communication is absolutely vital right now.
TIP: If this is a problem that's affecting you, we found this article from Business Matters to be very informative and helpful. Landlords and tenants need to stick together during this time.
8. Tenants are also feeling the strain
We can't forget about the tenants here. Despite the Scottish government stepping in so that tenants cannot be evicted for six months, they're still feeling the strain, with many unable to work and feeling uncertain over how they'll pay their rent.
Although this crisis has highlighted more than ever how important it is to have a roof over our heads right now, the majority of Scottish tenants live in tenement properties, with no access to a garden or private outdoor space. So, going out for daily exercise is doubly important.
Also, just as a side note, it's fair to say that since more tenants are spending time in their homes at the moment, they're also noticing and reporting more things to be fixed – such as leaky taps, temperamental showers and unreliable boilers.
Advice from the tenanted property pros
It's vital to keep communication lines open. For some of us, it's all we've got to work with right now, and it's absolutely essential. So, tenants speaking to landlords, landlords speaking to lenders, sellers speaking to estate agents and their solicitors… and so on.
Everybody needs to keep talking over this crucial period, so we keep track of what's going on, and can help each other out wherever we can. No man is an island, after all. It's important we try to be there for each other as much as possible.
As specialist estate agents with no access to home reports, we're doing a lot more off-market sales right now – something we're uniquely positioned to do, as we've built up a list of potential investors who are interested in buying (and yes, selling) tenanted property.
Some sales are still completing; just a lot slower than usual. We're working hard to come out of this situation as strong as possible, and we're anticipating a much busier post-lockdown period.
To sum it up…
Thanks for reading, and we hope we've managed to shed some light over the main challenges facing the Scottish property market during COVID-19.
It's been an interesting time here at Portolio Towers, but we're working to keep you updated with the latest developments as we get them.
If you're thinking of learning more about buying or selling tenanted property, or just want some free, impartial advice, don't hesitate to get in touch. We'd love to hear from you.
Written by Ross MacDonald, Director of Sales & Co-founder of Portolio
Get in touch on 07388 361 564 or email to ross@portolio.co.uk