Wondering what the future holds for the property industry post lockdown?
Whether you're a landlord, letting agent, estate agent or even just thinking about dipping your toe in the water of investment property, these are… interesting times.
As Scotland's only landlord's estate agent, and having recently been locked down just like everyone else, we've been spending the time deep in conversation with similar like-minded property professionals and landlords – via virtual 'Property Pow Wows'.
We've also been exploring subjects on our blog, such as the impact of COVID-19 on the property market, whether mortgage holidays for landlords are a bad idea, and what landlords had to say about how the current situation has affected them.
We've learned a lot by listening to what you have to say. But we've also had some time to think about all the ways the property industry post lockdown will evolve – and some of the ways it already has.
With that in mind, we've put together this blog post based on conversations held over 20 Pow Wows (and counting), and having spoken to over 80 property professionals across Scotland.
1. Demand for virtual viewings increases exponentially
Virtual viewings really seem to be the future post lockdown, having well and truly proven their value when physical viewings were suddenly no longer an option.
Now that people can see the benefits, we predict they'll become the norm to showcase properties ahead of physical viewings, if they are even required. These will come both in the form of live virtual viewings, and interactive video viewings.
Michelle Milnes at Property Studios told us:
"When we pioneered live virtual viewings in March, they were introduced as a last resort to help
agents showcase (and prospective buyers and renters view) during lockdown – we had no idea just how popular or successful they would be: even we have been taken by surprise!
"A few brave agents were willing to give this new product a try right at the start and today are fully booked for virtual viewings, days in advance!"
Virtual viewings won't be going away any time soon. Have you tried one yet? We've actually put together some of our top tips when attending a live virtual viewing, in a recent blog post.
Pssst! The biggest problem with virtual viewings is that you can't actually tell what a property smells like. Maybe there's damp, or the tenant/owner is a heavy smoker. Wouldn't it be nice to get the technology in place to set your mind at ease? Just sayin'.
2. The survey process becomes more simplified
There's been some debate for a while now about surveys and the need for double handling. If you've ever had to get a home report carried out in Scotland, often you'll find the buyer's lender wants to send in their own surveyor, too.
We're hoping now that other processes are evolving, surveys could fall in line to eliminate all the extra red tape – after all, it seems a tad senseless to send people round to properties unnecessarily, regardless of how much safety equipment and precautions are in place.
However, it may be easier said than done. We know this will need some serious consideration and discussion into how the home report and surveys in general are handled – along with rental valuations.
We're confident the industry will find a way forward, but we can't help but wonder… could this also be something that virtual viewings could help with? It's an interesting thought.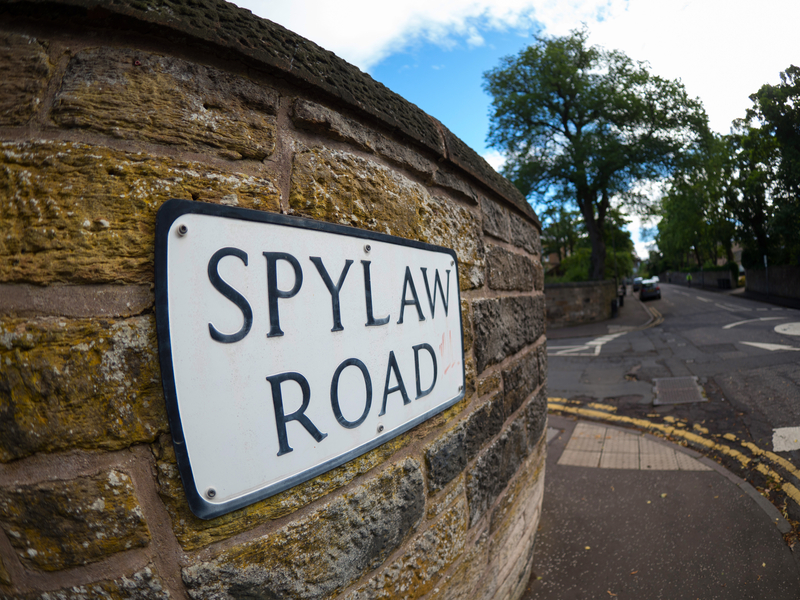 3. More offers subject to viewings
Also connected to virtual viewings, could we soon see a change in the way offers are made? We predict that sellers and buyers may start the negotiation process before they even see a property, based on a virtual viewing, home report/valuation and images of said property.
Provisionally agreeing on an offer subject to a physical viewing is potentially a good way to eliminate time wasters, as the buyer knows the seller will definitely accept their offer (as long as there are no surprises in the physical viewing), the seller knows the buyer is serious.
As an example, a potential buyer contacted us really keen to see a property of ours in Glasgow, as they own a couple of other flats in the same block. He had the video, but wanted to physically see the place.
The listing price was higher than he was willing to pay, and after some negotiation, the landlord and the buyer verbally settled on a price which suited both parties. This may change when the client attends the viewing, but for now, both seem happy.
What we'd say is that this is more likely to happen when the viewings are of high quality. When the video is a good quality, it helps increase confidence and ensures not only the buyer has the most accurate impression of the property, but also that the seller has nothing to worry about.
If there are various parties involved, perhaps the highest offer would get the opportunity to attend the physical viewing, with lower offers following after.
4. Solicitors wave goodbye to the fax machine
We're hoping that solicitors will have taken the opportunity of lockdown to look at their processes and adapt to suit the digital age.
Going digital (where possible) will be a step in the right direction for many solicitors who effectively had to shut up shop when lockdown was first announced – although, to be fair, some were still active and going above and beyond for their clients.
So, what does going digital mean for solicitors? Well, in all honesty, we do think that saying goodbye to the fax machine would be a good place to start. We're also thinking less snail mail, and more digital signatures.
After all, if Registers of Scotland can go digital, surely solicitors can't be that far behind!
5. Registers of Scotland go digital (about time!)
Speaking of which, the fact that Registers of Scotland (RoS) have gone digital has been very welcome news! The day they sent all their staff home (24th March 2020) was probably one of the hardest days for Scottish estate agents, and anyone involved in Scottish property in general.
Lockdown proved to be a wake up call. RoS had really been looking at going digital for a while, with some digital submissions already happening – but this certainly sped up the process for the rest.
It took a couple of weeks for them to get a workaround for the registration of titles, with the issue that sales couldn't complete because titles couldn't be registered under the buyer and had to be done manually, which was something that usually involved paper.
Now, with the option of everything being done digitally, we can all look forward to (hopefully) much speedier processes!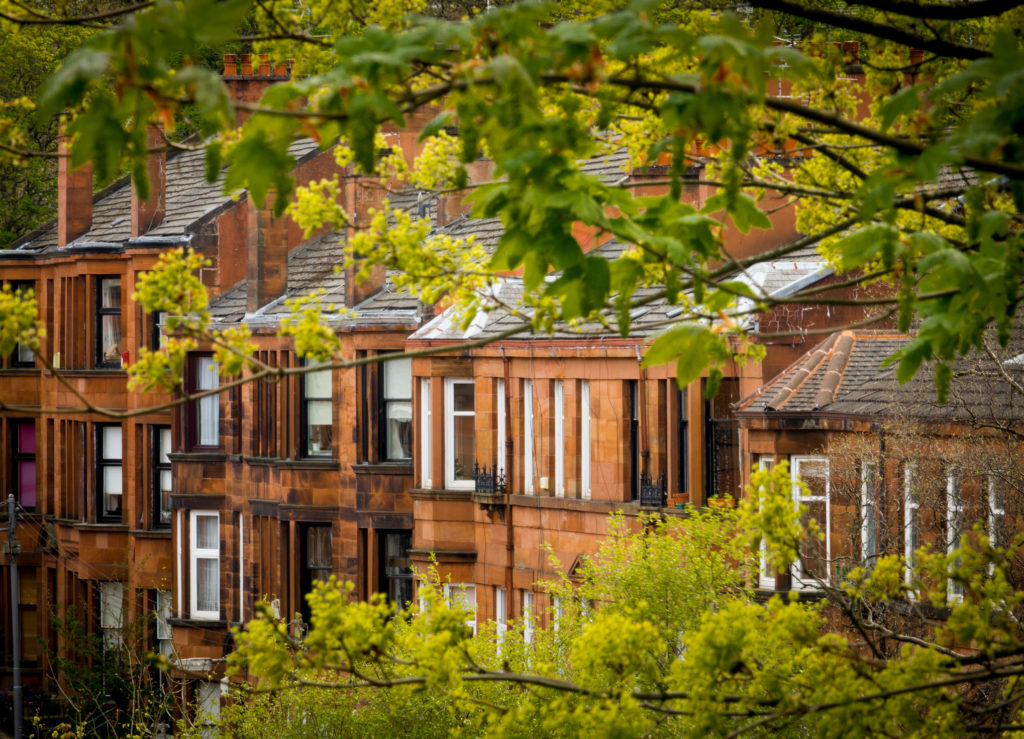 6. Mortgage lenders evolve to become more pandemic proof
To the best of our knowledge, this hasn't happened yet, but we can at least hope that lenders are now more prepared for similar occurrences. In terms of lending during the recent crisis, lenders removed quite a lot of their products.
This was, in part, to accelerate finding a process to deal with 1 in 7 mortgage holders in the UK applying for mortgage holidays backed by the UK government. And with so many staff members working from home, there were also GDPR concerns.
We're looking at lenders right now and wondering how we're going to see them evolve, and the impact that will have on the average consumer (aside from perhaps rejecting mortgage applications if someone's recently taken a mortgage holiday).
Saying that, lots of products are now coming back even as I write this.
Will lenders be prepared the next time something like this happens – and if so, how?
7. We'll see a greener property industry post lockdown
We're all going to be working towards being greener and protecting the planet for future generations, and some have already suggested COVID-19 has been a wakeup call – and an opportunity to kickstart some more environmentally-friendly ways of working.
The property industry post lockdown will be no different, with less movement in general, more people working from home, and getting on a bike or walking to viewings. Less physical viewings (as mentioned above) will also help reduce our carbon footprint.
8. Gardens and countryside will be in high demand
Talking of green, we've no doubt we're going to see demand grow for properties with gardens, and larger properties in general – with people seeing less of a need to be near cities. This may lead to an increase in supply, leading property prices to level out.
Because of this, and the fact that lots of people are now working from home, it could also be the case that people start to look at offices – and where they need an office – very differently.
There's already been a trend for office space to be turned into residential housing, so we'll probably see that continuing, or even increasing. As for co-working spaces… who knows. It's probably going to be a sector that's very hard hit.
9. There will be a short-term impact on serviced accommodation
When it comes to serviced accommodation, COVID-19 has already had a huge impact, with occupancy rates falling to almost zero.
The only people using serviced accommodation during the crisis have been key workers who need to stay closer to work, and other people who need it in the short-term.
No-one is currently going on holiday, big events like the Edinburgh Fringe have been cancelled, and we're going to see less tourism in Scotland (just like everywhere else) until restrictions are lifted and it's safer to travel again.
However, after this, self-catering accommodation will be preferable to booking a hotel, with many people seeing it as the safer option in regard to social distancing when it comes to staycations later in the year. Cities in particular will bounce back.
In fact, 60% of Edinburgh visitors come from the UK, and we can estimate that figure is likely to grow to 90% or more this year.
From a landlord/property investment point of view, people who were running serviced accommodation may find themselves moving to private, long-term lets – leading to a potential oversupply in long-term accommodation.
Maybe less so in places like Hamilton and Lochgelly – they may well let better than they have before. Terraced properties with gardens may become the popular go-to for tenants.
10. Letting agents stay ahead of the tech curve
One sector that doesn't need any help when it comes to evolving is letting agents. These guys always seem to be ahead of the game, embracing new technologies as they come in – so they've had to make less changes off the cuff.
We're expecting to see apps such as FixFlo – where repairs and services to tenanted properties can be tracked, recorded and photographic proof sent to landlords – to become much more widely used.
Property inspections may also become virtual from now on, with tenants maybe getting something like a 15-point checklist to record and send over – making things much less intrusive for the tenant, and much more convenient for the landlord/letting agent.
To sum it up…
And there we have it! 10 ways the property industry post lockdown will evolve – and some ways it already has. If you've made it this far, thanks for reading.
There's been so many exciting developments in the property industry as a result of the recent shake-up, and we're looking forward to seeing all the ways it'll evolve over the next few months and years.
What are your predictions for the property industry post lockdown? Is there anything else you think we should have mentioned?
If you'd like to get in touch about buying or selling tenanted property – or just to explore your options – feel free to get in touch with myself or Ross to set up a call over Zoom today.
It'd be great to hear from you. 
Written by Chris Wood, MD & Founder of Portolio
Get in touch on 07812 164 842 or email chris@portolio.co.uk