As a landlord, are you worried about keeping up with buy-to-let costs?
If you're living in fear of your property's next repair bill, or big expense, you're not alone. Recent circumstances have seen many landlords struggling with their finances.
Especially if you hadn't planned to become a landlord – or your property is an old tenement flat that's not getting monthly factoring care – knowing that you might be hit with your next big repair bill at any time can be a little stressful.
There's also the looming EPC requirements in Scotland, which may mean you'll have to do a fair bit of work to get your property up to the required EPC rating.
With that in mind, and having spent much of lockdown speaking to landlords who are in difficult situations, I wanted to write this blog to highlight some key advice – and tell you more about a little-known solution that may or may not be right for you.
TIP: If you are struggling right now, there is financial help available to landlords in Scotland – and we've written a blog outlining which forms that takes: 'Financial Support Available for Scottish Landlords Post COVID-19 [Our Guide]'.
Keep at least three months' rent in your account
We've mentioned in a previous, COVID-related, blog that gone are the days where you could rely on keeping one month's rent in your account for emergencies – as some of us have had to learn the hard way.
It also meant many landlords taking a long, hard look at their personal finances.
I'd recommend – if possible – keeping back some extra funds every month, with the aim of having at least three months' rent readily accessible for when you need it. This isn't exactly pandemic-proofing your finances, but it could be a nice, protective cushion should you need it.
This is something I've been discussing with a few property experts now, during the Property Pow Wows I host with the other half of Portolio, Ross MacDonald, over lockdown, and they all seem to be saying the same thing.
Take a lifecycle approach to buy-to-let costs
When it comes to planning for repairs and work on your property, I'd wholeheartedly recommend taking a lifecycle approach when it comes to buy-to-let costs. 
What does that mean? Well, let's look at it this way.
When was your boiler installed, and what's the average lifespan you'd expect it to have? How about your washing machine? Oven? When did you last decorate?
Make a note of when you're most likely going to have to fork out for repairs, replacements and renovations, so that it's less of a shock when the time comes (if you've got a vague idea several things will need sorted fairly soon, and nerves are setting in, definitely start saving now!).
Example of a lifecycle approach:
Your boiler – Average lifespan of 12 years. When does the guarantee run out?
Washing machine – Average life expectancy of 11 years. Is it past the guarantee? Have you had any previous repairs?
Decor – Average life of 5 years, maybe longer. Check in with your tenant.
Do this for every aspect of your tenanted property – but even then, there are things out of your control, such as communal repairs; something I've had to fork out around £7k on over the past 20 years, on just one flat.
TIP: It might also pay off to get a maintenance check done on your roof every year, or few years, so you're not hit with any nasty surprises – some roofing contractors are happy to offer this at a reasonable price.
Stuck between a rock and a hard place? There are options
If you're dreading your next repair bill, and struggling to keep up with buy-to-let costs in general, but feel like you can't afford to sell?
There are a couple of potential options not everyone's actually aware of – and one more obvious one. 
Remortgage
There are some great mortgage options on the market right now, so if you have some equity tied up in your property and you're looking into the possibility of taking advantage of some of those low interest rates, now is a good time to do it.
In fact, experts are urging landlords to either expand their portfolios or remortgage now, and it could be worth exploring if this option suits you, especially if it means you're able to keep some extra money in the bank.
Since the property market reopened, there have been a lot more mortgage products available, including 90% LTV loans – although the majority are coming in at between 75 – 85%.
TIP: Just be aware that if you have recently taken a mortgage holiday, it could affect your future chances of being approved for a new mortgage or remortgage deal – although some lenders are more against this than others.
Rent to rent
One of these solutions came up recently from a landlord I spoke to in Aberdeen, called 'rent to rent'. If you don't want to have to worry about paying bills, or being a landlord anymore – but you don't want to sell either – you can arrange a contract with another landlord to sublet your property.
It means that you could get rent of £300/£400 per month, but that landlord takes on the responsibility of all repairs and any redecorating required, and are collecting maybe £700/£800 from the tenants.
This agreement could last two or maybe five years, and is a great way to keep hold of your property – and still maintain some rental income – whilst not having to worry about any of the responsibility (like buy-to-let costs) that comes with renting out your property.
Just do your due diligence when entering into this kind of arrangement with another landlord, and ensure the terms are going to work for you. Look at the rent you could potentially get, and don't accept a figure that means you're getting a raw deal.
In my personal opinion, rent to rent is only a potential solution if the following advice, and all other avenues have been explored. In short, I feel it's the last solution.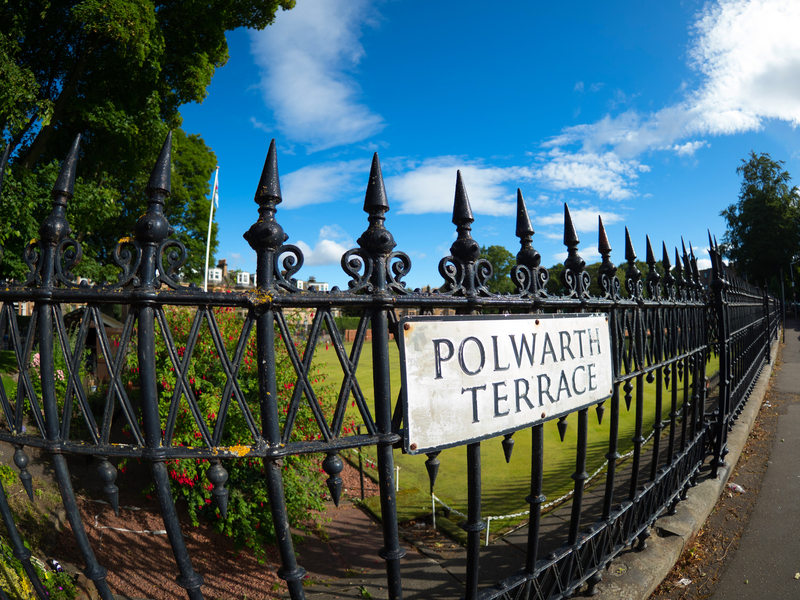 Selling your property with the tenants still inside
This is another great option if you know you want to release equity by selling, and would mean you'd be able to maintain rental income right up until completion of sale.
It would also mean no void utility costs, and being able to sell your property as is – plus, allowing your tenants to stay in their home.
It's really quite straightforward, with the tenancy agreement simply changing hands to the new landlord. The tenant still retains all of their legal rights, and nothing changes.
TIP: That's how it should work around nine times out of 10, however there are some cases where a new tenancy agreement is required by law. You can read more about it via our blog: 'Buying and Selling Tenanted Property: What Happens to the Tenancy Agreement?'.
Could selling be the right solution for you?
Selling is quite a drastic option, and I'm not saying it's right for everyone. Especially if you've been looking at your property as a long-term investment, it might mean changing your plans by selling early.
There's a few things to weigh before you seriously consider selling your tenanted property to free up some equity.
Ask yourself the following:
How long ago did you buy/inherit the property?
How useful has that income been over the years?
Are there certain factors outwith your control – such as communal areas that might need repairs?
Have you assessed the lifecycle of various aspects of your property, as described above?
Personally, a specific property – I bought for £44k in 2001 – helped me build my first company. I later mortgaged for £100k, and it helped me buy the house I'm in now.
Although this property has done a lot for me, and helped me get to where I am today, I'm at the point where I'm thinking it's served its purpose.
But, at the same time, I'm really reluctant to let go of it. To me, whether or not I sell now, is decided on the potential for capital growth. 
In summary…
Thanks for reading. If you're worried about keeping up with your buy-to-let costs, there are options.
If you're not sure what might be right for you, I recommend speaking to a specialist estate agent to get some free, impartial advice. 
After all, it's all about making the right decision for you. It could be that just looking long and hard at your finances – and maybe even raising the rent or applying for some of the great remortgage deals available right now – could be all you need.
Thinking of releasing equity by selling a tenanted property, or even just looking for a bit of free, no-strings advice about buy-to-let costs? 
Get in touch with us today – we'll be more than happy to help.
Written by Ross MacDonald, Director of Sales & Co-founder of Portolio
Get in touch on 07388 361 564 or email to ross@portolio.co.uk