With all that's happened to rock the boat in 2020, I'm sure buy-to-let landlords in 2021 will be keen to take on board some of the, possibly hard learnt, lessons from this past year.
As a landlord yourself, you might take some time over the festive period to reflect on what 2020 has thrown your way, and how you will be moving forward into a shiny new year.
Were you prepared enough for 2020? Was there anything you could have done better, either to improve your own life, or that of your tenants? And, how will you ensure you absolutely smash it in 2021?
In other words, what New Year's resolutions should landlords like yourself want to implement to become a better landlord this coming year – if any? (You might already be hitting it out of the park, let's be honest)
Well, here at Portolio, we speak to landlords all the time, and from some of those conversations – and our own experiences as landlords – I have put together this list of 8 New Year's resolutions for buy-to-let landlords in 2021. Just in case it gives you some food for thought.
1. I shall continue to communicate more with my tenants
The challenges 2020 brought included opening up a lot of communication channels, and encouraging people to check in on each other more over lockdown. Nothing like a pandemic to bring people close together, as they say! (If no-one says that, then they should!)
Suddenly landlords were communicating with tenants, tenants were communicating with letting agents, everyone was checking up on each other and it brought a greater sense of caring and community.
So, one of the things we would love to see carried on into 2021 is the increased communication between landlords and tenants – or, if your buy-to-let isn't self-managed, ensuring your chosen letting agent is checking everyone is safe and well.
As a landlord myself, with an elderly tenant, I have definitely checked in a lot more with my tenant in 2020. By text, and in person, my communication with that tenant has been much improved, which has felt really great.
2. I shall regularly review my rents
As much as it may seem a difficult subject to approach (especially if you value good relationships with your tenants), regular rent reviews are essential if you are looking to run your property portfolio like the business it is.
To make things easier, your lease should include details about upcoming rent reviews, so your tenant knows what to expect, and give three months' written notice of any increase. 
At the end of the day, it is completely down to your discretion whether you choose to increase or decrease rental payments.
Some landlords take the approach of increasing by around 3.5% every year to cover inflation, and other factors – whereas others may decide to keep the rent the same because they have good tenants. But it is always a good idea to stay abreast of rent levels in your area.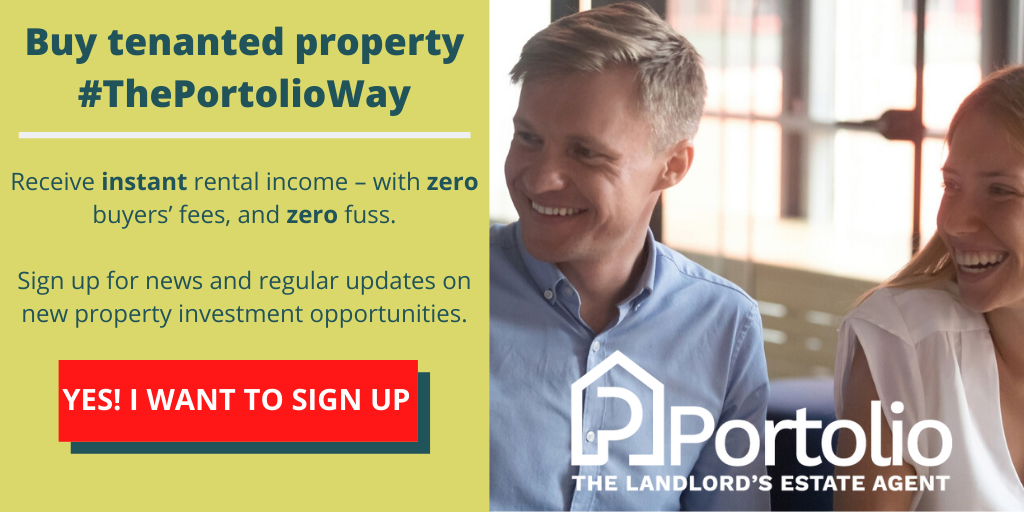 3. I shall become a more energy-efficient landlord
It's so important to do our bit for the environment. You may have already found yourself complying with the 2018 regulations and bringing your property's energy performance rating up to an E or above (if it was not already there).
TIP: It's also worthwhile noting that further regulations are due to be introduced for 1st April 2022 for all new tenancies to meet an EPC rating of D.
But ask yourself; is there anything else you can do now to become any more energy efficient? This could be anything from obtaining a new boiler, to getting work done on your property, and even just replacing white goods for newer, energy efficient ones.
Of course, sometimes it's easier said than done, and becoming more energy efficient might present many challenges for some properties that are listed or within a conservation area.
Tenement properties will also have challenges when requiring an agreed approach by everyone in the block where efficiency savings are communal but impact on the individual properties (such as roof insulation).
TIP: There may still be some easy wins when making your property energy efficient, which is why the best place to start is with a review. Scheduling an updated EPC will show you all the current recommendations for your property.
4. I shall review my property investment strategy
At this time of year, it's always a good idea to take stock, and assess your property goals. In other words, what you've already achieved, and how close you came to achieving those goals you set out last year – or even five years ago.
What does your strategy look like? Do you use the rental income on 'today's' living expenses, or is your strategy more of a delayed gratification endeavour? If it is the latter, what are you doing with the money you gain every month – are you reinvesting?
Ask yourself if you're using the money you generate through property in the smartest possible way – either to make life better for yourself, or for others. This is something I also look at for myself, and it leads me to make wiser decisions. 
5. I shall learn my buy-to-let landlord Covid lessons
We all learned some hard lessons in 2020, in terms of being prepared for the absolute worst. Become pandemic proof, and make all the preparations you can so that if the worst does happen, you won't feel the hit as much.
The biggest example of this? It used to be that property experts and landlords alike would tell you to keep a month's rent in the bank for a rainy day. Now, as we've said in previous blogs, you should be looking to keep three months' rent aside – minimum.
This brings us back to point 4 for a second, as holding back rental income for a rainy day is now more prudent for buy-to-let landlords in 2021 than ever.
But it's about more than just having money in the bank; it's also about keeping on top of regular maintenance, and planning for when things will likely need repaired or replaced. Look at the expected life cycles of your white goods, your kitchen, bathroom etc. and save in advance.
6. I shall spend my time wisely
How much is your time worth? If you have been self-managing and taking care of everything yourself – especially with multiple properties – it could be time to consider hiring a letting agency, so you have more free time to spend on the things that matter the most.
Everyone's different, but if you look back at the year and wonder how so much of your time seemed to disappear through dealing with property issues that could easily be passed on, would it be worth freeing up more time to spend with family, or self care?
Just a thought.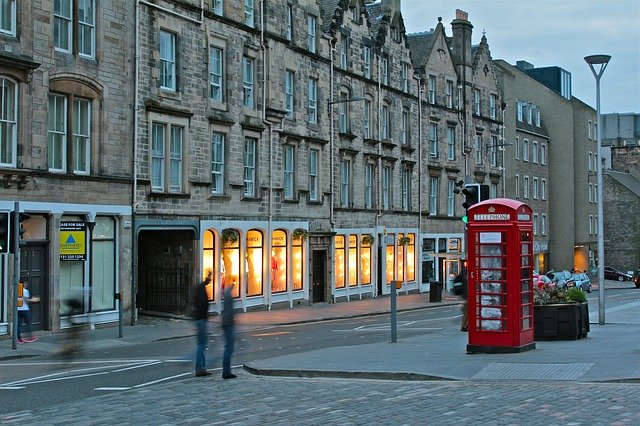 7. I shall reflect on why I became a landlord
Now is also a good time to reflect on some of the deeper questions. Why did you become a landlord in the first place? Some of you may have entered the property investment game 20, or 40 years ago – some of you may even be accidental landlords.
The more significant question is; why are you still a landlord now? Is buy-to-let still serving its purpose for you – or could you perhaps do with having a look at your options and reviewing your position?
Be honest with yourself. If being a landlord now is no longer fun, or rewarding, and you often find yourself feeling stuck or not quite where you want to be, it could be time to move on – and that is okay. Sometimes it's a natural progression, and just the way things go.
8. I shall become more knowledgeable about letting
New Year's resolutions are all about bettering yourself in some way, so If you're looking to get stuck into 2021 as the best possible landlord you can possibly be, then that's what we like to hear!
There's always more to learn in buy-to-let, so if you want to look back on 2021 knowing you absolutely smashed it, check out these property podcasts and blogs – I've found them very helpful, and there are always great conversations going on that you can get involved in.
So, get inspired today! And thank me later.
One last thing: Don't forget your annual property health check
This is more just a general tip, but here at Portolio, we recommend going over all of the following on an annual basis, so you can make sure you stay on top of your duties as a landlord.
Review your rents (I mentioned this above, but worth repeating)
Review your mortgage – is your current fixed rate deal coming to an end?
Make sure your tax return is always in on time – might seem obvious, but you'd be surprised how many landlords are late!
Prepare in advance for safety inspections – or, hire a letting agent
Check your property is is properly covered by your insurance – letting this slip could come back to bite you
To sum it up…
It's been a heck of a year, hasn't it? Although we may just need a moment to sit back, catch our breath, and refresh before we get into another year, I wanted to write this blog to give you some food for thought.
Now is the time to reflect, review, and make plans for the future. Maybe even start setting some new goals for yourself and learning how to be the best landlord that you can possibly be.
There's one thing that is certain; buy-to-let landlords in 2021 will have learned from the previous year, and will be going into this one more prepared than ever before. And we will be right there with you.
Wishing you all a Happy New Year when it comes!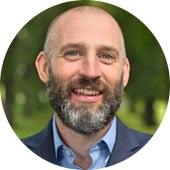 Written by Chris Wood, MD & Founder of Portolio
Get in touch on 07812 164 842 or email chris@portolio.co.uk