Are you in search of inspiration from some of the best property podcasts and blogs around?
We can all use a bit of extra motivation to achieve our goals sometimes – and what better way than to learn from some of the absolute best in the industry?
With that in mind, I've put together this list of some of my favourite podcasts, blogs and even some Facebook groups, so you can easily access some great property content, tips and tricks – and even get social with it.
So, whether you're just starting out on your property journey, or you're looking for the best way to expand your portfolio, you won't be let down by these.
The Scottish Property Podcast
Let's start with a podcast I was lucky enough to be a guest on: The Scottish Property Podcast! Co-hosts Nick Ponty and Steven Clark really know their stuff, and every week you'll find them sharing their own experiences, and answering some of your biggest questions.
They also speak to a wide range of really interesting guests every week, and there's always some great chat going on. Another thing to mention here is that these guys have a really active Facebook group, so worth checking out.
Listen in on the podcast:Visit the official website, where you can click through to listen to the podcast on Apple, Google, and Spotify
Visit the Facebook group:Join in the conversation and interact with over 1,000 members!
Freedom Property Podcast
Next up is the Freedom Property Podcast, which holds regular events in Dundee and Aberdeen – but for now, it's over Zoom (for Covid reasons).
The host and guests on the show always have loads of experience and this certainly leads to some interesting and lively interviews! (I also had a blast on this podcast!).
What stands out is the common sense based lending and finance expertise from Kessar Salimi (the regular host) – so much so that he's often a guest on other podcasts, too.
Listen in on the podcast: Visit the official Freedom Property Podcast website, or listen to this podcast via Apple, or a wide range of podcast apps.
Visit the Facebook group: Check out the public FB group here.
Citylets Lets Talk podcast (and blog)
Almost a Scottish institution in the Private Rented Sector, Citylets run Lets Talk; a very well-considered podcast that both myself and Portolio co-founder Ross have featured on.
Lets Talk is dedicated to all things related to the private rented sector, including property investment, tenants rights and responsibilities, the latest Scottish legislation, and more.
What's great about it is that they like to hear from all sorts of voices, from industry experts, property professionals and letting agents, to landlords and tenants looking to weigh in on a wide range of subjects.
This podcast is produced in association with ARLA Propertymark Scotland, and you can catch it every fortnight.
Listen in on the podcast: Visit the official Citylets Lets Talk website, or listen via Spotify or Listennotes.
Property Hub (podcast)
I have a special place in my heart for Property Hub's podcast, led by hosts Rob and Rob! They were the first podcast I really got into when I was on my road back to property (around 2015) and looking for some inspiration to help me get started again.
It was my preference to listen whilst walking the dog around the local hills (but you can listen wherever and whenever you feel is appropriate), and they really helped to reignite my interest in property investment.
I can genuinely say that Rob and Rob laid the foundation, first to property sourcing, and then Portolio. It's largely focussed on property investment in England but a lot of the buy-to-let principles are the same across the world.
Listen in on the podcast: Visit the official Property Hub website, or listen via Apple, Spotify, and other channels.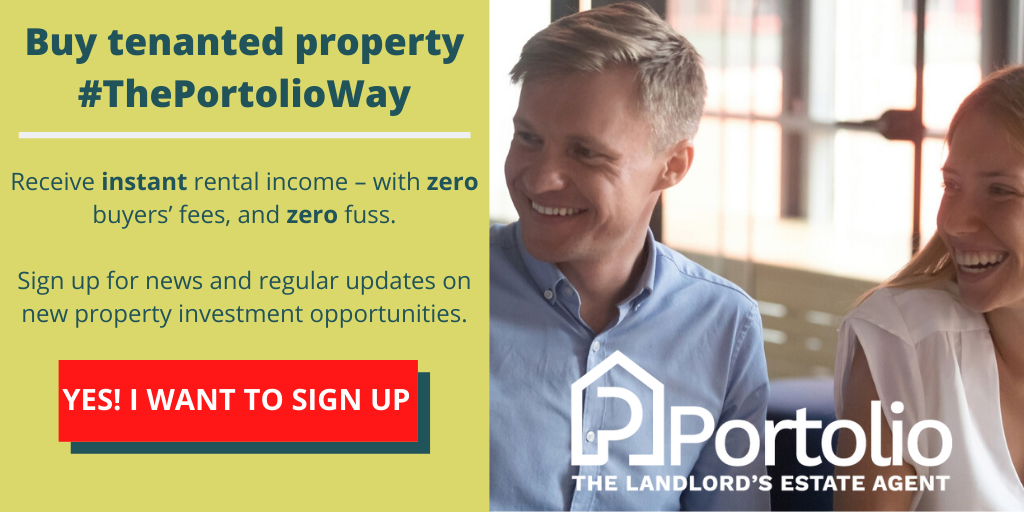 Property Tribes (blog and community forum)
If you're looking for like-minded individuals who can give you advice, tips and tricks, Property Tribe is a good place to look. This one's a bit different, as it's a combined blog and modern internet forum that's open to anyone posting and asking for advice.
Like Property Hub, bear in mind that it's English-based, so some of the advice on things like legislation may not be correct for Scottish property, but you will potentially find a lot of golden nuggets here.
Website: Check out the official Property Tribes website here.
Property Checklists (blog)
Founded by property expert Kate Faulkner, Property Checklists is a great resource and blog for anyone looking for property investment advice. Kate is exceptionally busy – it seems like she's never off the telly, and her blog is focused more towards the UK than just Scotland.
She's incredibly knowledgeable on all things PRS related, and has a lot of experience in all things property-related, so her website is definitely worth a wee look.
Website: Check out the official Property Checklists website here.
Hamilton Fraser podcast (and blog)
The Hamilton Fraser podcast is fronted by renowned buy-to-let expert Paul Shamplina (you may know him from Channel 5's Nightmare Tenants, Slum Landlords). You'll find this semi-regular podcast packed full of practical tips for landlords and letting agents.
A lot of the advice covered relates to how to best manage the renting process, but you'll also find plenty of other great content on the Hamilton Fraser blog (also found in their Knowledge Centre').
Listen in on the podcast: Visit the Hamilton Fraser podcast page on Apple, or check out some older episodes via their Knowledge Centre.
Check out the blog: Visit Hamilton Fraser's Knowledge Centre.
The Bricks and Mortar Podcast
Coming from Jonathan Williams – an absolute top bloke and mortgage broker based in Glasgow – the Bricks and Mortar Podcast has a very relaxed interview style (I've also been a guest on this podcast a couple of times!).
The Bricks and Mortar Podcast, in its first form, was created in 2015, as Jonathan felt there was a lack of comprehensive information relating to residential property in the marketplace. Its success quickly gained traction in the buy-to-let community.
As a property professional, Jonathan has given keynote speeches on Scottish buy-to-let, and also mentors clients who are only just beginning their BTL journey.
Listen to the podcast: Check out The Bricks and Mortar Podcast via Apple.
Visit the blog: You can see all the latest from Jonathan here via his blog.
This Week in Property podcast
And finally, this list of the best property podcasts and blogs wouldn't be complete without the self-professed No.1 resource for the latest up-to-date news and developments in UK property, This Week in Property.
This podcast delivers consistently hard-hitting discussions, debates and interviews with some of the leading property professionals in the UK, hosted by Richard Swan.
And as you can see above, it's also featured Yours Truly! (Which you can check out on YouTube)
The show covers a wide variety of topics, ranging from how to get onto the property ladder the easy way, to bringing sanity to the chaos that is renting (their words!) and preparing for the next financial crash (also their words!).
It's a great place to get some solid advice, regardless of where you are on your journey.
Listen to the podcast: Check out the official This Week in Property website.
Some bonus Facebook groups to get involved in
If you're looking for even more of a discussion, where you can connect with like-minded individuals, get some advice or just weigh in on the debate (any debate, really), Facebook groups are a great place to start.
So, for a wee extra bonus, I thought I'd list some of the other Facebook groups that I find it worthwhile being a member of.
Scottish Landlords Network
The Scottish Landlords Network – run by Sam Dyer – is a very good group for lively discussion, and great for people exchanging ideas and advice. The group stands at over 2.8k members, and you'll also find recommendations for contractors.
Join in the discussion: Visit the Facebook group here.
Spin: Scotland's Property Investment Network
Another active group, SPIN is not outwardly headed up by anyone in particular but with over 4,000 members, you'll find lots of lively discussion. They claim it's been uniquely set up to allow members to discuss all aspects of Scottish property investment – and we wouldn't dare to disagree!
Join in the discussion: Visit the Facebook group here.
BSD Property Network
Finally, with almost 3,000 members, BSD Property Network is a very mixed bag, with various property posts, people offering services, and also some great tips and advice mixed in there.
This group used to meet up in various locations throughout Scotland, and was focused on these monthly meetups. However, since Covid, that's stopped, and hasn't yet been carried over to Zoom, but it's still a very active group, and worth following.
Join in the discussion: Visit the Facebook group here.
In summary…
So, there we have it! 8 of the best property podcasts and blogs out there – and some bonus Facebook groups to be a part of! I hope you enjoy them as much as I do.
Is there an amazing property blog, podcast or Facebook group that I haven't mentioned here? Let me know, and I'll be sure to add it!
On top of all these excellent resources, I should mention, that both Ross and myself here at Portolio will be delighted to hear from you, too!
We're always keen to share free, no-strings advice and help you on your property journey 🙂
Well… until next time!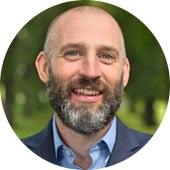 Written by Chris Wood, MD & Founder of Portolio
Get in touch on 07812 164 842 or email chris@portolio.co.uk