I know what you might be thinking; an annual property health check is just what you need when you've already got your tax return to fill in…
And also; is it that time of year already? Well, I'm afraid so.
Time flies, doesn't it? It seems like only yesterday I was filing my tax return for 2019 – unbelievable! So often, suddenly two, three, or even five years can just seem to disappear!
As landlords, we're aware we have certain responsibilities, including keeping track of our properties and ensuring everything is running smoothly for our tenants… but with busy lives and multiple properties, it's easy to sometimes lose track of some aspects.
You may have a letting agent taking care of all the important little details – like your safety checks for example – but when was the last time you looked at the bigger picture of your properties' values? Or reviewed your insurance?
That's why, as a specialist in buy-to-let tenanted property trading, I wanted to instill the importance of an annual buy-to-let property health check, as well as all the things that should include.
Why do you need an annual buy-to-let property health check?
We all need some time to reflect; a lot can change in a year. Keeping track of your properties on an annual basis will help you not only prepare for any important maintenance and financial costs, but also understanding where you are in your strategy.
Future planning is essential, which is why I recommend every landlord should find the time to sit down and go over every one of their properties to ensure they stay on track – as well as their own, personal situation (things can change there, too).
It's also important to bear in mind that each and every buy-to-let property should be treated as an asset. When you think of it that way, it only makes sense that every effort should be made to improve the performance of that asset.
What's involved in an annual buy-to-let property health check?
1. Review the market value of your properties
Most landlords are happy to be receiving rent, knowing their tenants are safe and that their investment is, over time, growing. However, it's prudent to regularly review the market value of your properties to allow you a fuller picture and understanding of your current portfolio.
A friendly surveyor, or estate agent, should be able to review how your property has performed over the past year, and what similar properties in your area have gone for – so you can see how your investment or assets have matured over time, and how it's projected to perform over the coming years.
All of this helps to inform your investment strategy going forward. Perhaps you'd like to release some of the equity in certain properties to increase it, for example. Taking the time to grade each property and review your strategy is essential for effective future planning.
2. Review your rents
It's so easy to simply continue receiving rent every month, without stopping to review it. As a best practice rule of thumb, your rents should be reviewed every 12 months so you're at least aware of how much the rent is for similar properties in your area.
This could allow you to gradually increase rents to be in line with the current market rent, rather than keeping the rent the same for a few years. If you were to suddenly turn around to your tenant and increase the rent dramatically, it would be a sharp shock.
Even if you don't increase the rent, because maybe you have a great long-term tenant and you don't want to rock the boat, at least you're making an informed decision. And in those cases, it's also sometimes a good idea to let your tenant know how good a deal they are getting.
As I always say, a good tenant is worth their weight in gold, and if your strategy is a long term one, you may wish to keep your tenants on at a lower rate.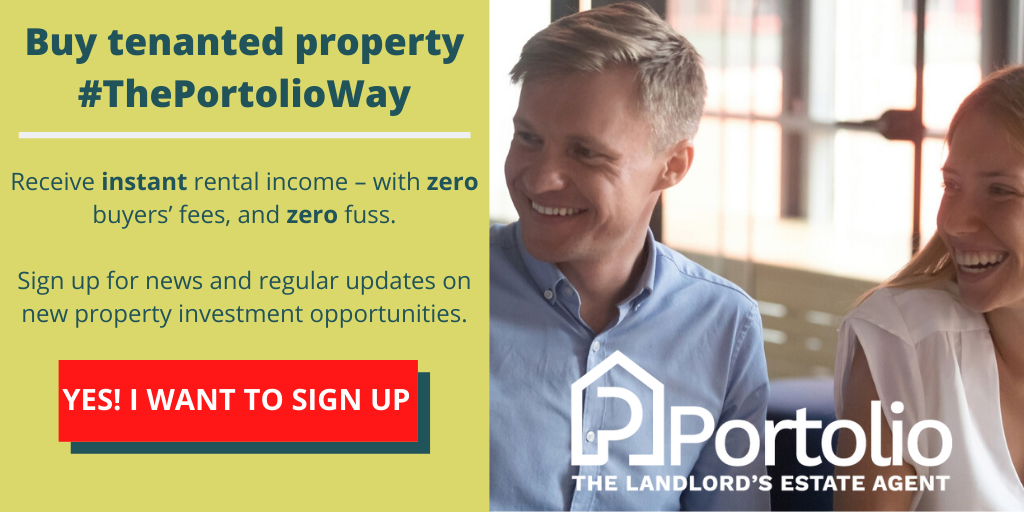 3. Check up on your mortgage
If, like many of us landlords, you're currently on a fixed rate buy-to-let mortgage, it's always wise to keep track of when that deal is due to come to an end. If it's time to arrange a new deal with your broker, ensure you approach them in plenty of time.
This will allow you to get a better understanding of which deals are on the market right now, the changes in mortgage products since you last applied, and any action you may need to take before you apply. Remember, every mortgage application will be handled differently depending on personal circumstances.
4. Reflect on your personal situation
This one may seem a little less practical, but is nevertheless essential when considering the bigger picture. Like I said, a lot can change in a year. What changes have there been in your life over the last 12 months? Are you working more, less? How has your perspective changed?
What are your goals for the next few years? You may find yourself looking to invest in more properties for greater financial independence – or is the reverse true, and it's time to free up some equity for a big life change or adventure?
5. Prepare for your annual tax return
Making sure your tax return is in on time may seem one of the most obvious points of all, but you'd be surprised how many landlords have to pay fines for being late! If you're busy (and haven't already done so) consider ways to make this easier for you.
You could, for example, step that first step to hiring an accountant, or use fintech such as FreeAgent or Xero to help you record everything digitally. These things will help free up your time, and make tax returns less of an annual stress.
6. Prepare in advance for safety inspections
If you're self managing your buy-to-let property, it's important to mark in your calendar when your safety certifications and property inspections are due for renewal to ensure your property – and tenants – are safe.
Ask your trusted tradesmen to tell you about potential future issues in advance, and plan for them.
Of course, another option is to hire a letting agent who can manage all of these things for you, and provide digital reports for each property. This will again save you time, and could be worth reviewing based on the cost per day of you currently self managing your properties.
7. Check in with your tenants
This past year has highlighted the importance of communication with your tenants, and I'd recommend, now more than ever before, familiarising yourself with your tenancies. Who are your tenants, what do they do for a living, and what are their future plans?
This will not only help you better communicate with your tenants, and understand any problems they might face, but also help you prepare if the worst happens and they are suddenly unable to afford the rent for any reason. It'll also make it easier to help them work it out, in whatever form that may take.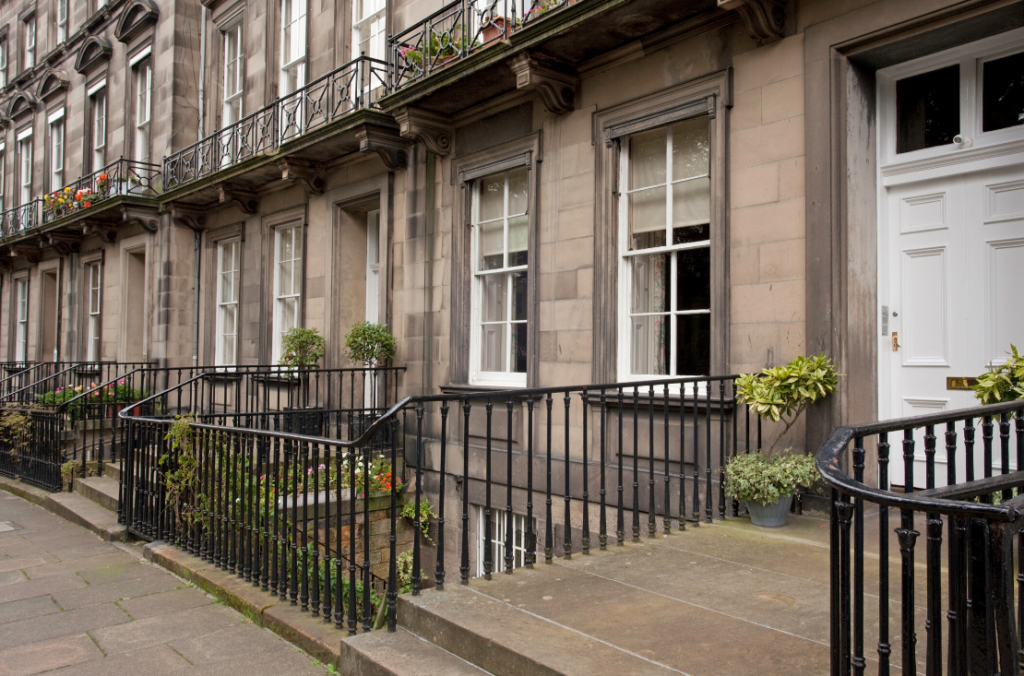 8. Review your insurance
Finally, letting your insurance slip – or choosing a cheaper insurance product that doesn't properly cover you – is something that may come back to bite you.
Simply jumping onto an online insurance supermarket and choosing something that seems like a good deal, without reading the fine print, is a rookie error. So, please, don't forget to practice due diligence, and take a few more minutes checking what you're going to be covered for.
Time saved now will not make up for the feeling you'll get when you need to make a claim, only to realise you'll have to fork out for expensive work yourself. It's also worth checking if any new clauses have been inserted into policies due to Covid – a possibility I was mulling over with Ross the other day.
Advice from the property pros
Some of the above might seem a little obvious, or tasks that you automatically carry out at different times of the year without really thinking about it. Others may slip through the net, like remembering to check up on your tenants – we're all busy people, after all.
That's why I recommend making the above buy-to-let property health check a regular habit every year, without fail. It'll help you keep on top of your landlord to dos, and means you'll have a focused list to tick off for managing your assets going forward.
Personally, I review my buy-to-let portfolio every year, and I've been doing this for a while. I quite enjoy seeing the money that comes in from it, but I'm also very aware of the fact it needs to be maintained and reinvested in.
This year, the more I spent looking at it, the more it really brought home the value of the property to me – as well as the value to my tenant, with whom I've communicated more this year than ever before. It's been great, but at the same time I've also been well reminded of my duties as a landlord.
In summary…
I hope this blog has been helpful to you, whether you're a new landlord, accidental landlord, or just looking for better ways to keep track of the portfolio you've built up over the years.
An annual buy-to-let property health check is so important to keep track of all your assets, reassess your strategy, and help you plan for the future.
Looking for more landlord advice, especially in regards to buying or selling tenanted property?
If so, don't hesitate to get in touch. We're a friendly pair here at Portolio, and we're always happy to lend an ear – and even offer some free, no-strings advice.
Well, until next time!
Written by Ross MacDonald, Director of Sales & Co-founder of Portolio
Get in touch on 07388 361 564 or email to ross@portolio.co.uk