Looking into costs when buying a tenanted property? If so, this title may have got your attention.
You may feel a little bit sceptical, and understandably cautious – and that's okay. After all, we're living in uncertain times, and making your money work harder is so important right now.
You might be unsure if you'll save money at all when investing in a buy-to-let this way – otherwise, wouldn't everyone be doing it?
We're sure many more people will buy tenanted property once they become aware of it as an option – as it bypasses many of the costs and hassle usually involved when purchasing an empty buy-to-let.
As one half of Portolio, the Estate Agent for Landlords with 40 years' experience between us, I felt it was important to highlight how cost-effective this way of investing is for potential buyers.
With that said, and for the first time, I wanted to provide you with a full, detailed cost savings breakdown when looking at the typical costs of purchasing an empty buy-to-let in Scotland.
The below costs should give you a much better understanding of just how much you could save on costs when buying tenanted property.
All the costs you could save on when buying a tenanted property [typical cost breakdown]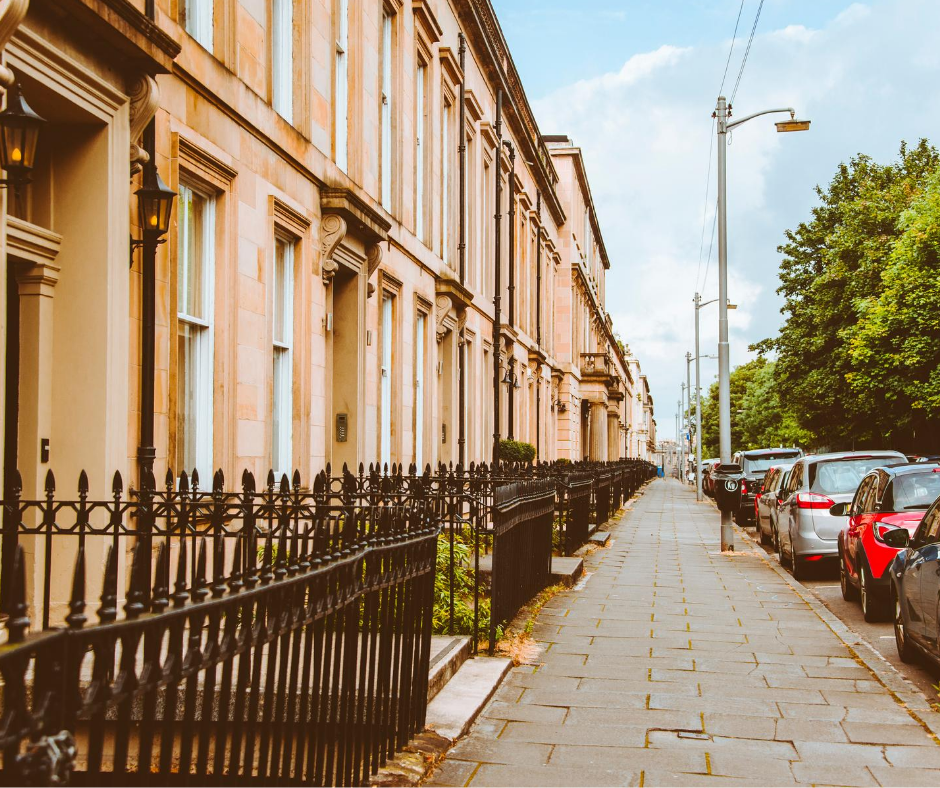 The following typical costs are something you most likely need to factor in when purchasing an empty buy-to-let property.
We've based these on buying a one-bedroom flat at the value of £120,000, with an average rent of £610 (both typical for an investment property in Scotland). All of the costs below exclude VAT.
Safety certifications
Smoke alarms and heat detectors: £150
EICR (certificate £150 + any necessary compliance works): £300 – £1,000
Landlord's gas safety certificate: £60 – £100
PAT safety: £50
Legionella risk assessment: £60
Subtotal: £620 – £1,360
Property fit-out
Re-decorating: £1,000 – £1,200
Flooring: £1,000 – £1,200
Furnishing: £2,500 (costs via Get Fully Furnished)
New kitchen/bathroom (not always required): £7,000 – £10,000
Subtotal: £4,500 – £14,900
Letting agent fees
Marketing fee: £200
Inventory fee: £100
Subtotal: £300
Other property costs
Paying minimum 10% over the home report value: £12,000
Void costs of 2 – 3 months' rent, utilities and council tax: £1,600 – £2,625
Full property clean (incl. windows): £150
Locksmith: £50
Subtotal: £13,800 – £14,825
So, what's the typical amount you could save?
Seems like a lot of extra costs, doesn't it? And it all adds up.
Based on the above figures, by purchasing a tenanted property you could potentially save between £19,220 and £31,085 compared to the costs when buying an empty property.
But there's a lot more involved than just monetary cost; the time aspect is another important factor. Think about the time it takes to search for a property, view it, make an offer and maybe go through this whole process a few times before your offer is even accepted.
Then you've got the huge wait whilst you get everything in the property ready for new tenants to move in. If you're also taking on the refurbishment process yourself, it's a lot of effort and elbow grease – which, to be fair, is something some landlords absolutely love. So, each to their own.
Advice from the property pros
If you'd rather bypass spending both time and money on buying an empty property, and just want to skip straight to having reliable tenants and receiving rental income on Day 1, buying a tenanted property is a fantastic (albeit little-known) option.
It's a great way to maximise cashflow and make your money go further when investing in a buy-to-let, whether it's your first time buying, or your 51st.
It also means less of the unknown – which is particularly important right now. A good friend of mine, Brodie, bought a flat in Dennistoun back in March, which had been sitting empty until July due to COVID-19. Buying with a sitting tenant already in place negates this worry.
If you'd like to learn more about costs when buying a tenanted property, we'd recommend speaking to a specialist estate agent (like us) who can listen to your property goals, and talk you through what's involved to see if it might be a good fit for you.
TIP: You can even check out the tenanted properties for sale right now on our properties page – and sign up to receive property updates for areas and types of properties that you're interested in.
In summary…
Thanks for taking the time to read this blog – and hopefully we've managed to highlight just how much you could save on costs when buying a tenanted property over an empty property.
It's still a lesser-known option in the property world, which is why we're trying to get the word out. Here at Portolio, we strongly believe that increasing wealth and financial freedom through property investment should be a thing for everyone – not just for the few.
It's why we're so invested in doing things #ThePortolioWay.
If you'd like to learn more about costs when buying a tenanted property, and would like to explore your options, feel free to get in touch today for some free advice.
We'd love to hear from you!
Written by Chris Wood, MD & Founder of Portolio
Get in touch on 07812 164 842 or email chris@portolio.co.uk