Need to know more about the options for short-term lets post lockdown?
It's fair to say that lockdown hasn't been kind to any of us, but especially not to short-term landlords. Usually – depending on where your property is located – you'd expect to be booking in plenty of guests, having short turnarounds between stays, and making a very tidy profit.
Instead, you're looking at potentially months' worth of void periods, and wondering what action to take with your short-term let, and whether it's worth it to stick out this period of definitive inaction. If you're already feeling the strain, you're not alone.
The past few months have seen some serviced accommodation landlords getting innovative with their properties, offering quality temporary accommodation for key workers unable to stay in their family homes. But we understand it hasn't worked out this way for everyone.
As one half of the Landlord's Estate Agent (along with co-founder, Ross Macdonald), I wanted to write this blog to outline your main options, and shed some light on what you can do next.
The impact for short-term lets in cities
In Glasgow, where people typically attend a lot of gigs, large business conferences or sports events (Euro 2020, anyone?), serviced accommodation usually proves a convenient option for those coming from outside of the city – and a reliable income for the owners.
In Edinburgh, landlords would usually be gearing up for the single busiest time of the year for the city. Every pub, club and public hall turns into a venue, performers take to the streets to entertain, and the Edinburgh Fringe Festival attracts around three million tourists each year.
And although we'll still see a bit of tourism in these cities in the next few months post-lockdown, it just won't be the same.
For cities such as Aberdeen and Dundee, the downturn in bookings will be more apparent – although rural staycation destinations may still provide a nice getaway for anyone not able to travel further afield this year.
So, what are the options for your short-term let post lockdown if you've been affected by COVID?
Option 1: Move into the long-term market
The first option is appealing – and a relatively quick fix – if you need regular income from your property. As mentioned below, there are various benefits of moving into the long-term market, but also a few vital factors to take into consideration before making that move.
The pros:
A regular, predictable income on a monthly basis from sitting tenants
You won't need to worry about regular short-term let management, such as paying for regular cleaners, utility bills, and welcome baskets
Your well-kept short-term let with better decor, furniture and amenities than your average long-term let will stand out on the market, making it very attractable to potential tenants
Over the next 18 months, there will be a lot of legislation for short-term lets. Going long-term and dealing with it now means you'll be well equipped if you decide to change to short-term again later
Having a long-term let is always looked upon favourably in terms of general PRS values, as it means you're providing someone with a home
The cons:
It's not as simple as just flipping from short-term to long-term; there are various boxes to check first in terms of safety regulations. You'll also need to register as a landlord with the Scottish government. Here's a link outlining all the key differences.
You may very well have to endure yet more void periods until you get a tenant (and tenancy agreement) in place
Rent yields may not be as strong whilst the economy recovers
You won't be able to use the property yourself – something you may previously have enjoyed doing every so often with your short-term let
TIP: It's also vital to check the mortgage and insurance agreements currently in place for your property in relation to switching – as some may not allow you to do this.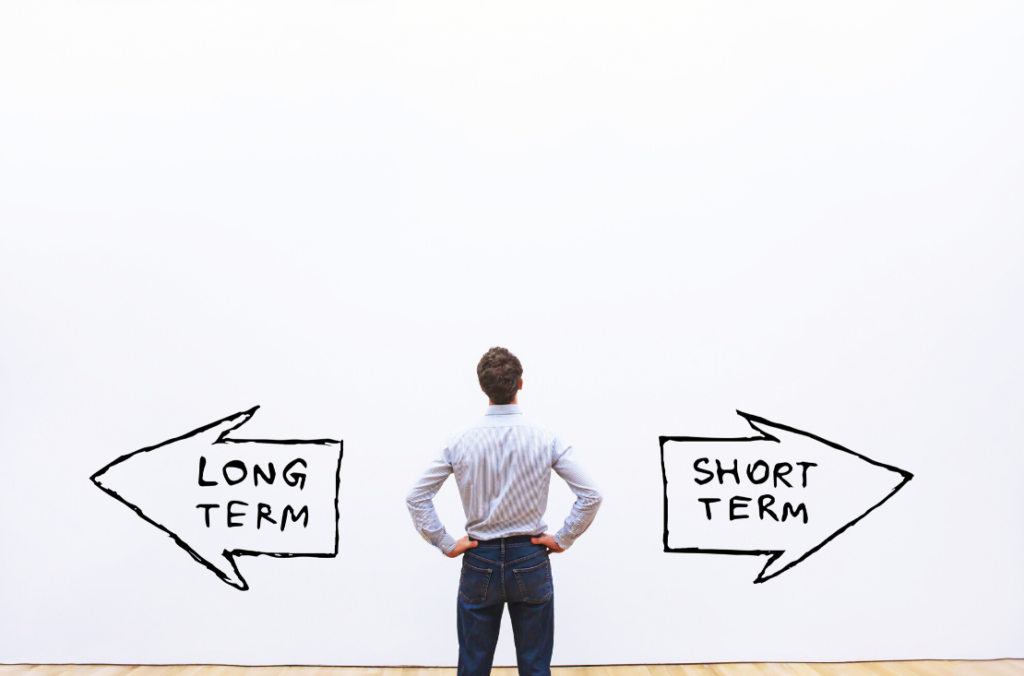 Option 2: Sell your short-term let
Selling your short-term let might seem like a bit of a drastic move, and could mean deviating from your original plans. But, if you need to release equity and want to get out of the market right now anyway, it's one of your best options.
The pros:
You'll release equity in your property
Your property will be in show condition, making it attractive to potential buyers on the open market
It minimises your exposure to void bills (broadband, gas and electricity etc.)
You'll avoid the more stringent regulations coming into place for short-term lets by getting out of the market
Even though things are 'difficult' in 2020, there is no real evidence to suggest you won't still get a good sale price
The cons:
Selling property always comes with a little bit of uncertainty on the eventual sale price, and despite positive early signs, nothing is guaranteed
You'll lose out on your long-term investment by leaving the market – not unlike many other landlords who are now changing their plans due to COVID
You may be up against increased competition from other short-term let providers who've decided to take the same action
Option 3: Hold on (if you can afford it)
Chances are, if you own a short-term let (unless you inherited it), you started off by looking at your property as an investment. There will be bumps in the road along the way, but you're in this for the long haul.
So, if it's at all financially viable to hold onto your property, here are the pros and cons.
The pros:
If you can hold out the next few months, you'll see a reduction in competition
The market will return and you'll be in a good position when it does
Staycations will be popular – 60% of tourists that came to Edinburgh last year did so from within the UK, and that may increase to more like 90% soon
Bricks and mortar is still one of the most solid investments, and things WILL get better
The cons:
You'll still have to pay for void periods whilst your property is empty
You're going to see a reduction in the overseas market (people booking holidays from outwith the UK)
Increased cleaning costs when people do return to your short-term let (because more thorough cleaning will be essential when reducing risk)
You'll be unlikely to see those same-day turnarounds you were probably used to prior to COVID-19
Advice from the property pros
When it comes to short-term lets, our outlook is always quite a positive one. There will still be demand, once the dust settles, and we will be looking to a lot of people who haven't been particularly financially affected by the recent lockdown, looking to spend money on staycations.
SIDE NOTE: Myself and Ross are actually thinking about booking staycations for our families within the UK for later in the summer, and we know we're not the only ones!
The other element of that is the fact that serviced accommodation is being looked upon as being the safer alternative to hotels (in regards to COVID), and so we expect the market to be generally quite positive and for things to start picking up.
Of course, it will depend on the location you're in, but if you have a short-term let that's quite popular for holiday makers, and you can afford to hang in there, you'll most likely benefit in the long-run.
There IS financial assistance out there for serviced accommodation landlords, including grants. Do your research, and see if there's anything to help you circumnavigate the issues caused by a recent significant loss of income due to COVID.
Things WILL get better. But, if you can't hold on, you do have options. We're happy to help discuss these with you if you're feeling boxed in by your current situation.
In summary…
So, there we have it! The options for short-term lets post lockdown, broken down into the simple pros and cons. We hope this blog has given you a better idea of what you can do next – and remember, you're not in this alone.
Still need some advice in terms of your options for short-term lets post lockdown?
If you're thinking of releasing equity by selling your short-term let, or just need a bit more guidance on how the property market is looking at the moment, why not get in touch with us today?
We're always happy to lend an ear, and offer advice where we can.
Written by Chris Wood, MD & Founder of Portolio
Get in touch on 07812 164 842 or email chris@portolio.co.uk