Thinking about investing in Scottish property, but need a little more insight into Scotland's private rented sector (PRS) first?
Funny you should say that, as we've got just the thing.
At the end of 2019 we partnered up with UK Housing & Spatial Information Specialist, Dan Cookson to conduct extensive research into the private rented sector (PRS) in Scotland.
As the only estate agent in Scotland specialising in open market tenanted property sales, we feel we're expertly placed to understand the rental and sale trends as well as landlord profiling.
Working alongside Dan, the aim of our research was to identify the size of the PRS across Scotland, the size within each city and then identify how it correlates with sale transactions.
The research provided us with lots of interesting insights, here are five of our key findings:
1. The private rented sector in Scotland has shrunk since 2016
The Scottish Household Survey 2018 recorded there were 340,000 households in the private rented sector in Scotland. Figures recently released by the Scottish Government on 29th February 2020 listed there were now 325,649 properties.
Although this figure confirms the PRS is now around three times the size it was in 1999, it's still a reduction of almost 50,000 from the figure recorded in the Scottish Household Survey in 2016.
What this means for you:
Well, you may be thinking that normally, you'd expect there to be more landlords and more private rented properties now than there were in 2016. However, there's no need to worry. There's actually a whole variety of reasons that the PRS has shrunk.
For example, more and more landlords are going into short-term lets, thanks to the prospect of making more profit from the likes of AirBnB (which is a whole other story). Some landlords are selling up due to the recent changes in tax, and then there's all the unregistered lets out there.
All of these factors add up to create the bigger picture. However, when demand goes up, so do rents – which is generally good news for landlords. You may be able to achieve a higher rental than you would otherwise (depending on the area you wish to invest in, of course).
2. Dundee has the highest percentage of rental properties of any Scottish city
77% of private rental properties in Scotland are located in urban areas. Edinburgh has the greatest number of rental properties with 62,000 within the private rented market which equates to 25% of all housing stock within the city.
However, it's Dundee that has the highest percentage of rental properties – 20,000 which equates to 27% of all housing stock. Glasgow has 56,000 (18%), Aberdeen 21,000 (18%) and Fife 24,000 (14%).
What this means for you:
After the last point, you may be reading this and wondering if demand will be down – but good news! Due to having a higher proportion of university students than any other town in Europe except Heidelberg, Dundee is buzzing with students who want to rent.
Chances are, you can still buy a good rental property in Dundee, as there's a high percentage of them around, but they're also in high demand!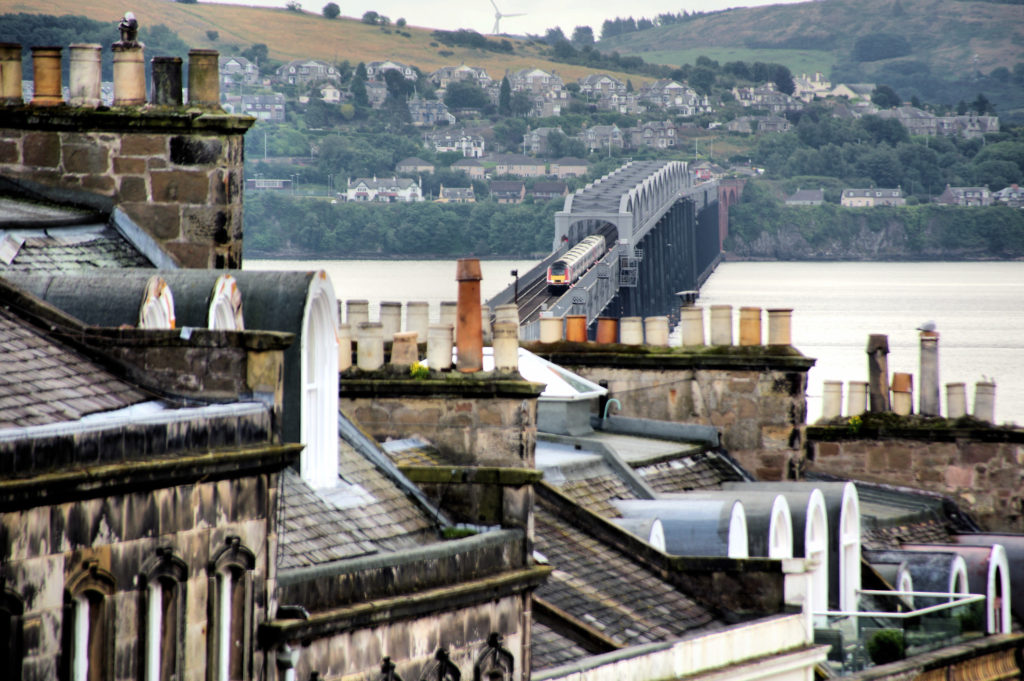 3. 63% of PRS properties are flats
In Scotland, 63% of PRS properties are flats and 37% are houses. Furthermore, 49% of PRS properties are two-bedroom properties with one-bedroom properties making up 24% – nothing too surprising to us there.
What this means for you:
This basically means you're just more likely to find rental properties (like tenement flats) to invest in within cities, and younger people (or sometimes young families) are more likely to be your tenants.
Young people tend to be more likely to rent out at an age before they're reading to get onto the property ladder – and usually before they have kids. So, looking at places like Edinburgh – recently named the top UK city for the millennial generation (aged 18 – 35) is a good bet.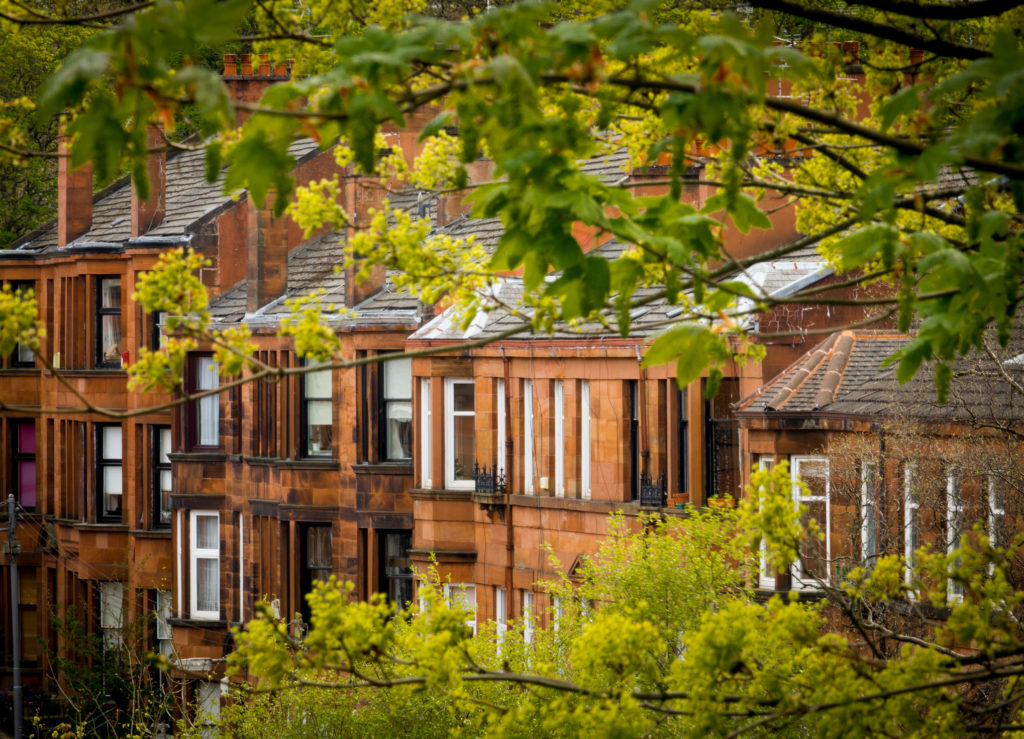 4. 153 flats sold each week in Edinburgh
Speaking of Edinburgh, there are an average of 153 flat sales each week in that grand city. Glasgow has 152, Aberdeen 33, Dundee 24 and Fife 31 per week. These weekly sales equate to £34m per week and £21m per week in Edinburgh and Glasgow respectively.
What this means for you:
Well, if you're looking to invest in a rental property in some of the bigger cities, there's plenty of availability. Edinburgh and Glasgow have plenty of choice, with properties coming up for sale in both up-and-coming, and more affluent areas – each with their own unique personalities.
In Edinburgh right now there are currently plenty of redevelopment areas on the tram route between Leith Walk and Newhaven, with some great investment opportunities amongst the vast property jungle to be found.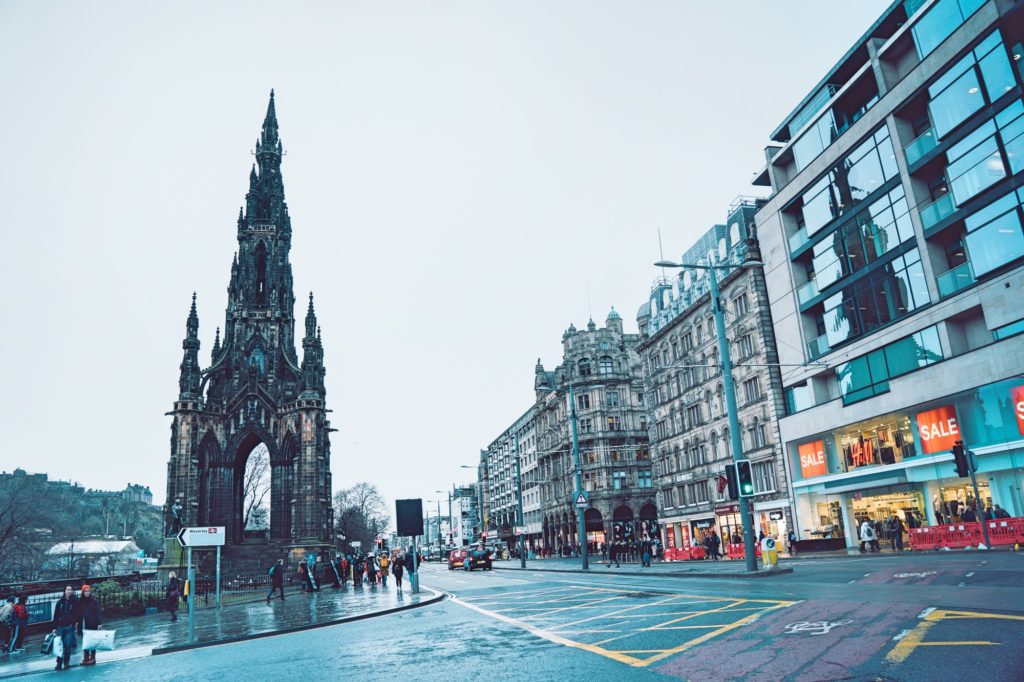 5. The PRS in Scotland is valued at £46 billion
With 340,000 households within the PRS and the average flat price in Scotland being £138,000 we've valued the PRS in Scotland at £46 billion.
Despite a reduction in its overall size the PRS remains an important component of Scotland's economy. Scotland's 242,000 registered landlords play a vital role in providing fully compliant, well-managed and well-maintained rental properties for their tenants across the country.
What this means for you:
The PRS in Scotland is made up of properties of all shapes and sizes right across the country, which presents investment opportunities to match just about every budget.
So, whether you're driven by yield or capital appreciation, the PRS continues to offer both short-term and/or long-term financial investment benefits to landlords.
Thinking of investing in Scotland's private rented sector?
If you're thinking of either becoming a landlord or expanding your current portfolio of rented properties, it's always a good idea to thoroughly research all your options, and get some professional advice.
For example, did you know that you have the option of buying a pre-tenanted property? This means that in many cases, you can purchase an already fully-compliant property with tenants already living there, and enjoy instant rental income from Day 1.
Not everyone knows it's even an option. If you're interested in learning more, we'd recommend seeking out an estate agent who specialises in buying and selling tenanted property – they should be happy to listen to your goals and provide you with some free, no-strings advice.
TIP: Check out our recent blog: 'Classifying Landlords: Which Type of Landlord Are You?'.
In summary…
Thanks for reading. As the only estate agent in Scotland specialising in open market tenanted property sales, we feel we have a duty to report these trends and give our own take on what's happening in Scotland's private rented sector right now.
If you have any questions, or would like to learn more about buying (or even selling) a tenanted property, why not get in touch? We'd love to hear from you!
___
Written by Ross MacDonald, Director of Sales & Co-founder of Portolio
Get in touch on 07388 361 564 or email to ross@portolio.co.uk