The returns are famously good, and the opportunities are out there, but buy-to-let property investment can seem like a bit of a minefield sometimes, can't it?
With over 20 years in property, it'd be remiss of me to say I haven't experienced my fair share of mistakes in my time… and although some may say that's the best way to learn, wouldn't it be nice if you had a blog post warning you about them beforehand?
As a specialist in buy-to-let tenanted property trading, I wanted to highlight the top 7 buy-to-let property investment pitfalls – and how to avoid them – so you can ride the waves of on your own property journey.
I hope whether you're new to the property game, or are a property veteran and think you know all the answers to this already, there may be the odd surprise in store.
1. Letting your budget run away from you
This is something that may seem obvious on the surface, but you'd be surprised how easily it can happen. 'It' being, of course, sourcing an investment property, letting your emotions run away with you, and then offering more than you'd initially intended.
It does happen!
Or, if not that, perhaps you stick to your budget, secure the property, and then discover major work needs done to bring the property up to standard for tenants, such as a new boiler, new flooring or a new bathroom.
Pssst! You also wouldn't be the last to get caught out by not realising you need to pay an extra 4% Additional Dwelling Supplement (ADS) on top of your LBTT – when did that happen? You can read more about it in our recent blog. 
Before you rush in, be absolutely sure of your budget – and your costs. Check the property and home report thoroughly to account for any required works – including for landlord safety certificates and compliance reasons.
TIP: One way to make your money work harder for you, and save up to £30k on costs when investing in buy-to-let, is to purchase an already tenanted property. This helps maximise your cashflow, whilst guaranteeing instant rental income on Day 1.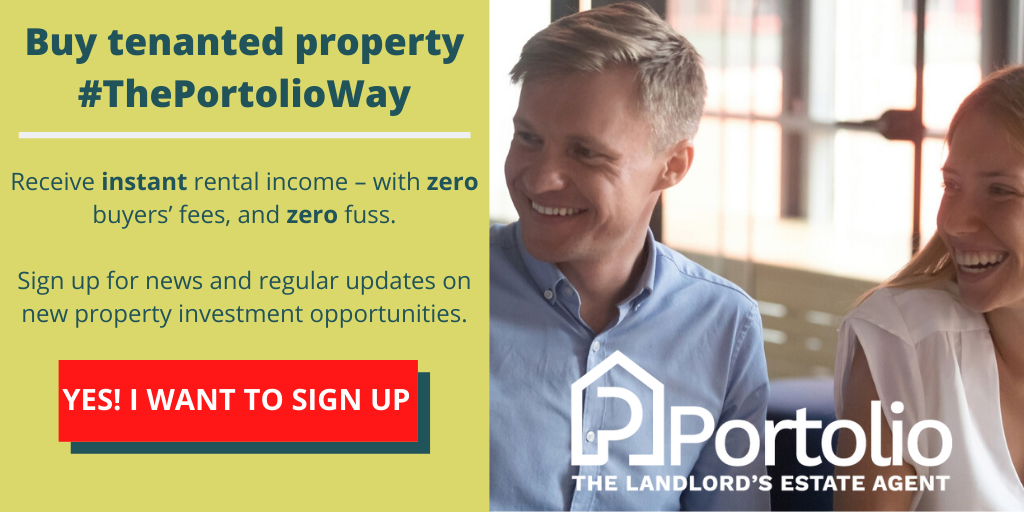 2. Having to change strategy
Changing strategy halfway through usually means, at the very least, extra time and effort. At worst, it can also mean a lot of extra expense.
For example, if you begin investing in buy-to-let properties as an individual landlord, but after a while, you realise the tax benefits of buying as a limited company, it could mean a lot of extra hassle (see our recent blog for more information about why).
Or, possibly after a few years, you review your portfolio and it's not what you'd had in mind – maybe it's not giving you the income you need or it's in the wrong location, for example – then suddenly switching could mean a bumpy ride ahead.
So, before you start investing in property, I'd again recommend speaking to a property expert (or two, or three) to pinpoint your property goals and work out a strategy that's right for you from the very start – based on the latest up-to-date information and advice.
3. Having the wrong mentality
You may have heard the old stereotype of us landlords being cold, emotionless, profit-focused and penny-pinching – that's just not the case (and I'm not saying you need to be like that).
However, it's a mistake to look at buy-to-let property investment as anything other than running a business. I used to see landlords overpaying for properties because it's somewhere they could see themselves living – or overspending on things like furnishings.
Of course overpaying for investment property is never a good idea, but sometimes when furnishing there's the danger of going the other way, and buying things too cheaply. Instead, I would focus on paying the best price possible for furniture and equipment that will last the distance.
4. Not knowing the market
If you're not particularly experienced in property investment, or are considering purchasing a buy-to-let in an area that's new to you, it's important to ensure you have a good understanding of what to expect in that area.
Not taking the time to thoroughly do your research, carefully consider your offer, and seek professional advice on the investment could leave you overpaying, receiving less rental income than you expected, or dealing with the expense of big void periods.
Of course, I don't want to oversimplify it – there are some other important considerations to bear in mind – which is why I'd recommend reading the advice I've outlined in this blog about buying investment property in a new area.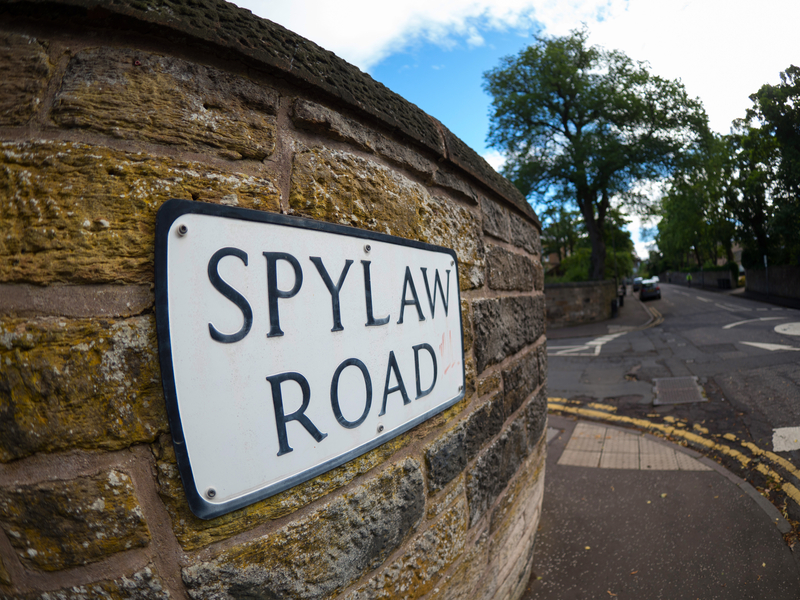 5. Holding out for that top rent
Regardless of the reason for it, empty properties mean voids (or periods where you're paying for your buy-to-let without any rental income to compensate).
Not getting a tenant in because you've predicted the rent will be, say, £695 per month whilst no-one is prepared to go over £650, means you could be waiting months without any rental income – and this is a pitfall I see too many landlords fall into.
TIP: This is another reason why investing in tenanted property can be a huge bonus, as not only will you know exactly what rental income you can expect, you can also start receiving it on Day 1 of ownership. 
6. Not having enough money in the bank
I'm not just talking about your initial investment when I say this (which clearly ties into my first point), but also when navigating the day-to-day duties of being a landlord – as in, the dreaded repairs, and other unforeseen costs or disasters that may or may not occur.
It used to be that having one month's rent in the bank was the best practice to cover any unexpected costs – such as boiler repairs, roof issues, broken lightswitch etc. – but since Covid, and all that landlords have had to contend with, that has changed.
Now, I would recommend keeping back at least three months' worth of rent in your account for a rainy day, in the event of having to deal with the worst case scenario – whatever that may be.
Planning ahead for any extra costs is also advisable. I'll digress a little:
From my time as a letting agent, I know how frustrated landlords can get when a washing machine (or anything else) breaks down… and often within days of a tenant moving in. The cry of: "It always worked fine for me!" is still ringing in my ears.
But, as everyone knows, these things happen. And if you can, I would recommend planning ahead of time by setting aside what you'll need to replace your white goods, flooring, curtains, and other upcoming costs, be it one year, or five years from now.
7. Not asking for help
Sometimes, even the most seasoned property professional needs a little bit of help. Whether that's seeking out professional advice from an accountant, or just getting someone in the industry to lend an ear.
No man, woman, or landlord/landlady is an island, and the help is there if you only know where to look. That's why I would recommend having a team of trusted professionals on hand in the event you ever need them.
This team should include a good mortgage broker, professional estate agent, letting agent, solicitor, and accountant helping you to be safe in the knowledge that you're at least on the right track.
Pssst! These past few months have been particularly tough for landlords. Here are some tips to help deal with likely problems due to Covid over this winter period.
In summary…
Thanks for taking the time to read. What do you think – are these the definitive 7 biggest buy-to-let property investment pitfalls, or can you think of another? I'd also love to hear about whether any of these caught you by surprise. 
Of course, as I already mentioned, having the right trusted team of professionals on hand to give you advice is also essential (you'll need a good estate agent, letting agent, solicitor, and accountant!).
Myself and Ross are always happy to pick up the phone and lend an ear – and we're happy to offer some free, no-strings advice should you ever need it. Whether that's about investing in tenanted property, or anything else property related!
Well, see you next week.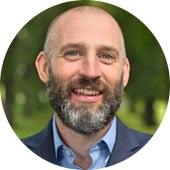 Written by Chris Wood, MD & Founder of Portolio
Get in touch on 07812 164 842 or email chris@portolio.co.uk