No-one likes being misunderstood; and sometimes, with the best intentions, the fear they'll be misinterpreted is still there.
If you've decided that selling your tenanted property is the best way forward, you may be worried about how your tenants will react… and that they might put their notice in when you break the news – when really, that's probably the last thing you want.
Indeed, you may be a landlord who recognises that, although it may be your property, it is also their home, and you are very motivated to help them stay there – despite the fact you need to sell.
In any regard, it's certainly the case that having the tenant onside is key to a successful sale. At least, when it comes to tenanted property, their cooperation is vital to everything going smoothly.
Here at Portolio, Scotland's only landlord's estate agent, we always tell our clients that being patient, respectful, transparent and reassuring is essential – and we also issue a guide specifically for tenants so they can know exactly what to expect from the process (which can be found later on in this blog).
So, without further ado…
What your tenants need to know when selling your tenanted property
1. They can stay in their home
This is by far the most important and reassuring thing your tenants need to know. It's vital you tell them their tenancy rights are protected throughout the selling process, and the reason you're selling this way is so they can stay in their home.
In other words, you're making a conscious decision to keep them where they are, so that nothing really has to change for them.
2. Your reason for selling
You will have your own personal reasons for selling, so this one – and how many details you choose to reveal – is left completely at your discretion. However, we feel that giving your tenants a reason does help to humanise the situation for all everyone involved.
For instance, perhaps you're retiring, moving away, or planning a life change which means it simply no longer suits you to be a landlord – you could also thank them for being exemplary tenants and wish them all the best with their new landlord.
3. How long it'll take to sell the property
This one isn't easy or straightforward to answer, but giving your tenants a rough timescale may help them have a better understanding of what to expect.
From the first point of contact with us, it usually takes on average less than two months to get a sale agreed – although it can often be within just a couple of weeks! And from that stage, a cash buyer could complete in just 4 weeks – if they're buying via a lender, it should be around 8+ weeks.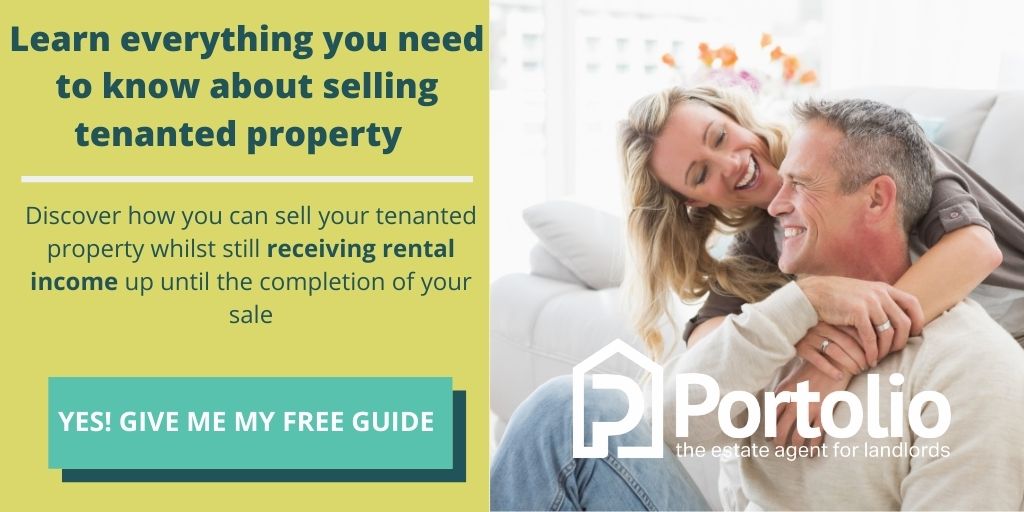 4. What happens to the tenancy agreement
Your tenants may be relieved to learn that in most cases, nothing happens with the tenancy agreement – which simply changes hands to the new landlord who is bound by the tenancy in the same way that you were.
Your tenants will retain their legal rights, and the same laws and rules are applied under the new landlord. This allows your tenants to know exactly where they stand, although very occasionally there are some cases where a new agreement is required by law.
TIP: Read more about what happens to the tenancy agreement in this blog post we've put together: 'Buying and Selling Tenanted Property: What Happens to the Tenancy Agreement?'.
5. The process involved when selling
Another important detail to clue your tenants in on, is the process involved when selling a tenanted property.
For instance, if your property is being sold on the open market, your tenant should be told to expect a visit from a surveyor and photographer, which should be arranged and approved by the tenant at least 48 hours in advance, and each visit should take no longer than an hour.
There's also the matter of how viewings will be handled, and how access to the property is arranged. It's important we adhere to the tenancy agreement, and all viewings must require 48-hour approval from the tenants – with no open viewings.
DID YOU KNOW? It's worth noting that by creating excellent interactive virtual viewings, we vastly increase the number of formal offers submitted without the need for a physical viewing.
TIP: We've outlined the process here in our guide for tenants here – and you're more than welcome to share the information inside with your own tenants, whether you're a client of ours or not.
6. How their home will be marketed
Because this is not your own home, and is someone else's home, marketing a tenanted property is a little different from the norm.
First off, it's vital to earn your tenant's trust and their cooperation in making the property presentable for marketing photos, which will mean ensuring the property is clean and tidy.
Then, it's true that your tenants might be nervous about personal belongings being shown online. For that you must advise that they should hide anything they don't want shown and certainly hide anything with private details – as this is important for privacy reasons.
In general we find it helpful to explain to tenants that making the effort to present things in the best light helps to minimise any disruption to their lives in the long run, as the more accurately we can represent the property means cutting down on the number of physical viewings required.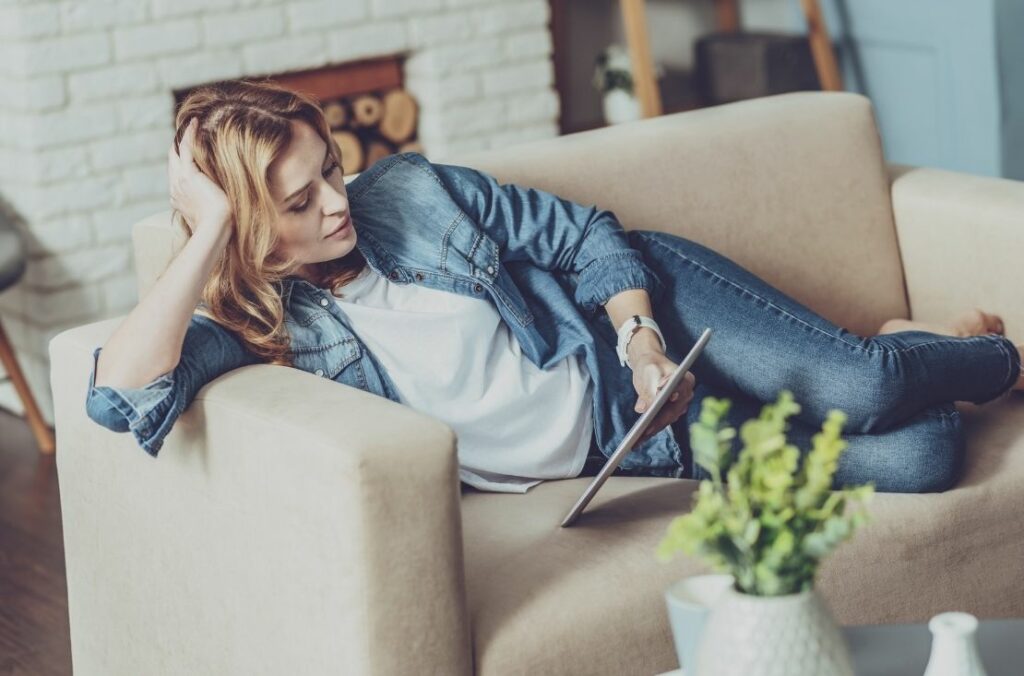 7. Details of what happens to their deposit
Finally, it's important to explain how the sale will impact your tenant's deposit and what role the Tenancy Deposit Protection Scheme will play in all of it.
We still remember when the scheme was first introduced (in 2009), and talking to various landlords about how the deposit now belongs to the tenant, but is held by a third party, and therefore the use of those funds must be signed off by the tenant.
Carol Bradburn, Customer Relations Manager at SafeDeposits Scotland, said:
"The transfer of a property and therefore the deposit from one landlord to another is not uncommon, and we have simple steps in place to accommodate such a movement.
"The change in ownership does not alter the position that the deposit must be protected so it is important to ensure protection is updated early in proceedings so that the new landlord does not find themselves in breach of legislation."
Again, this should be made clear to the tenants. You can find out more about the Tenancy Deposit Protection Scheme Scotland via the Safe Deposit Scotland website.
Advice from the tenanted property pros
The most important thing to remember here is to have a sensitive approach when informing your tenant of your intention to sell. They may have been living there for a long time, and to them, it's their home; not an investment.
A good estate agent who specialises in tenanted property sales and has a proven track record of doing this should be able to communicate with your tenants in a sensitive, empathetic and timely manner.
As part of our job, we can sometimes become the main point of contact for tenants and we've helped many who were concerned about what will happen next, and/or who will be taking over the property.
However, as mentioned before, the first step to inform them should come from you, the landlord (or your letting agent).
In summary…
Thanks for taking the time to read this article, and I hope it has helped allay some concerns over telling your tenant that you're selling your tenanted property.
We know it can be a worry, which is why good communication with your tenant is absolutely vital, and it's so important for them to be told all of the information above.
Once you've taken the first step to inform them of what's happening, a good estate agent specialising in tenanted property sales should be happy to take the lead with communication and ensuring everything goes smoothly with the sale (you can even access our tenant's guide here to help).
If you have any questions about selling your tenanted property, please don't hesitate to get in touch – or leave a comment below if you're in this situation yourself. Is there anything we've missed?
We'd love to hear from you!
Written by Chris Wood (MD & Founder) and Ross MacDonald (Director of Sales & Co-founder).
Get in touch on 0333 344 2855 or email us at property@portolio.co.uk