Finding the right buy-to-let can be a time-consuming process – if only there was a way to take the guesswork out of it!
That's why so many people see the appeal of a property sourcing agent in Scotland.
Here at Portolio, we understand that choosing the right buy-to-let is an exciting prospect, and whether you're a first-time landlord or expanding your portfolio, you'll want to hit the ground running.
Some investors look to sourcing agents to ensure they always get the inside track on the best properties for your budget and chosen location.
However, they're not for everyone, so let's take a look at what they bring to the table, so you can decide whether to use a sourcing agent or not.
The benefits of using a property sourcing agent in Scotland
Let's take a look at what a property sourcing agent in Scotland can offer you:
They have excellent local knowledge
A good sourcing agent will have a finely-honed knowledge of their chosen area. They'll know about planned developments as well as existing ones. Useful if you're considering an off-plan purchase or looking for a quieter area undisturbed by building works.
They'll also have a first hand sense of up and coming areas, which can be identified through small indicators like new cafes, shops, restaurants and businesses.
They'll have a keen awareness of the property market and know the most desirable streets as well as areas to avoid. They'll also know all about transport links, schools and local amenities. All things that will make your property attractive.
They'll do all the legwork
This is particularly useful if, like most of us, you're trying to juggle a busy lifestyle. A property sourcing agent can be your eyes and ears on the ground.
Covid has meant a lot of remote viewings, where it's difficult to get a true sense of the property, so being able to view the property in situ and detect issues such as damp or mould does offer an extra level of reassurance.
They understand the value of a property
A sourcing agent will have a crucial understanding of the value of the property. They'll have seen the home report and been able to calculate the rental yield (although this is more of an estimate, rather than knowing for sure).
But most importantly, they'll give you a realistic estimate for bidding. After all, you don't want to bid more than the property is worth, as that will ultimately diminish your returns when the market rent doesn't reflect what you paid.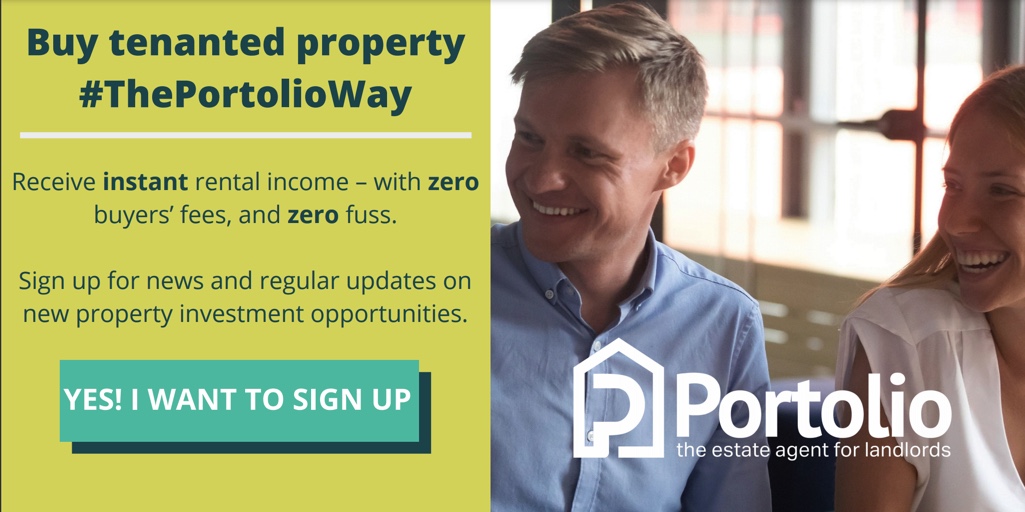 They'll save you time
If you're investing in property, even with a diverse portfolio, chances are you still have to meet family and/or work commitments.
All that time that you would be spending travelling to and attending viewings, making appointments, and doing your due diligence? That's all saved. Just let your sourcing agent take it off your hands.
You can take advantage of their network
Some sourcing agents work for letting agencies so you'll have access to their books, meaning that you might hear about an absolute peach of a property before anyone else.
This network often includes other property investors, and their contacts. Take into account their knowledge of off-market properties, and the sky's the limit!
But what about the downsides? For balance, let's take a look at some of the disadvantages involved when working with a sourcing agent.
The downsides of using a sourcing agent
We're very happy to big up property sourcers, after all they're a big part of what we do. But we'd be remiss if we didn't 'fess up to the disadvantages, so here they are:
They charge a fee
Yep, all that expertise comes at a price. Which is fair enough, but what can you expect to pay? The answer is, it varies. Some charge a percentage of the purchase price, but some will opt for a flat fee.
It makes sense. If a property sells for £70,000, a flat fee of say, £3000 is better for the property sourcer than charging 1%. Some will charge upfront, but not all, so just remember to check the specifics beforehand and prevent any unwelcome surprises.
TIP: If you're looking for a fee-free way to source a buy to let property, consider buying a tenanted property via a specialist estate agent, such as those listed here. We'll talk more about this below.  
Their knowledge can be area specific
This can definitely be a plus, as stated earlier in the blog, but if you're looking to diversify your portfolio you might prefer to have a countrywide reach.
Since many sourcing agents understandably prefer to stay within a specific region, this may not work for you.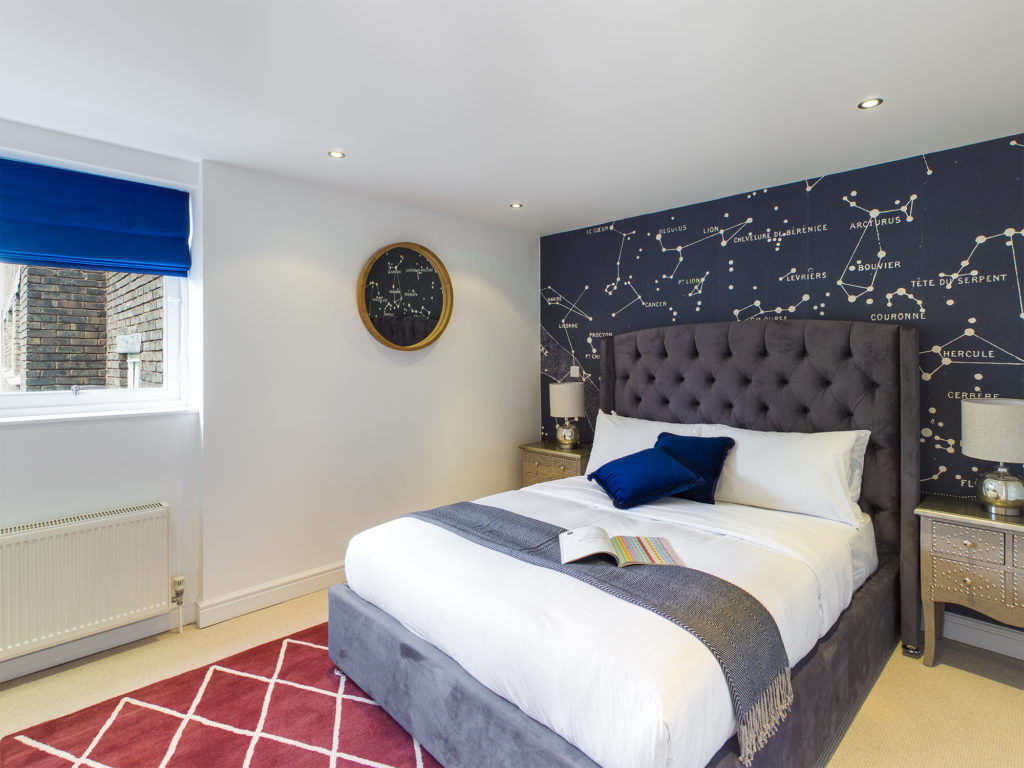 The risk of a regurgitated deal
To be fair, most sourcing agents won't touch regurgitated deals, but no-one wants sloppy seconds, right? It's just good practice to ensure that the deal you're offered is a fresh one and not just fresh to you.
After all, there's a wealth of potential property deals out there, so it's worth taking the time to examine your options. Just because a deal might sound good, doesn't automatically mean that it is.
They may only deal with vacant properties
Looking for a buy to let property with tenants already in situ? While there may be exceptions, most sourcing agents only deal with vacant properties, as that's what the majority of their clients are looking for.
A smarter way to purchase buy-to-let properties
While buy-to-let can be a sound investment, the reality is that you have several hoops to jump through before your investment starts paying off; the cost of the property itself, refurbishment, letting agent fees and the void period before a tenant can be found.
There is another way, however. A means to sidestep everything we've described above, and that's buying a property with tenants already happily installed.
If you hadn't previously considered buying a tenanted property, take a look at the benefits listed in our blog and see why more and more people are viewing it as the smarter way to own buy-to-let property. 
Some of the many advantages include immediate rental income instead of time spent sourcing letting agents and tenants, and a fully-compliant property with safety checks and landlord certificates already in place. So much time saved!
You'll also be fully appraised of the rent and yield ahead of your purchase (so nice when someone else has done the math) so you won't have the usual guesswork involved when planning your investment.
TIP: If all that isn't tempting enough for you, we got our calculators out and found that it's possible to save up to £30k in costs when buying tenanted property. Take a look at the full breakdown here.
Advice from the property pros
One of the main advantages of a sourcing agent is their network, but if you've got the time and energy to start looking for yourself, there's no harm at all in starting to build one for yourself.
Facebook has some groups you can join and they can be great places to build relationships and find some off-market gems. It goes without saying that you should always do your due diligence before committing to anything.
We recently devoted a whole blog to some great resources where you can network, ask questions and find valuable info. It's called '9 of the Best Property Podcasts and Blogs to Inspire You' and we hope you find it entertaining and enlightening!
TIP: Here's what Rightmove have to say about sourcing agents.
In summary
I hope this blog has been useful in helping you decide whether or not to engage the services of a property sourcing agent in Scotland. 
As with most things in life, we find it's better to make  informed choices, especially when large sums of money are involved! 
Here at Portolio, Ross and myself are always happy to hear from you, and answer any questions you may have, so please feel free to get in touch and benefit from our no-strings advice.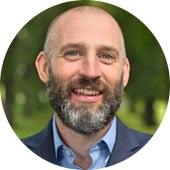 Written by Chris Wood, MD & Founder of Portolio
Get in touch on 07812 164 842 or email chris@portolio.co.uk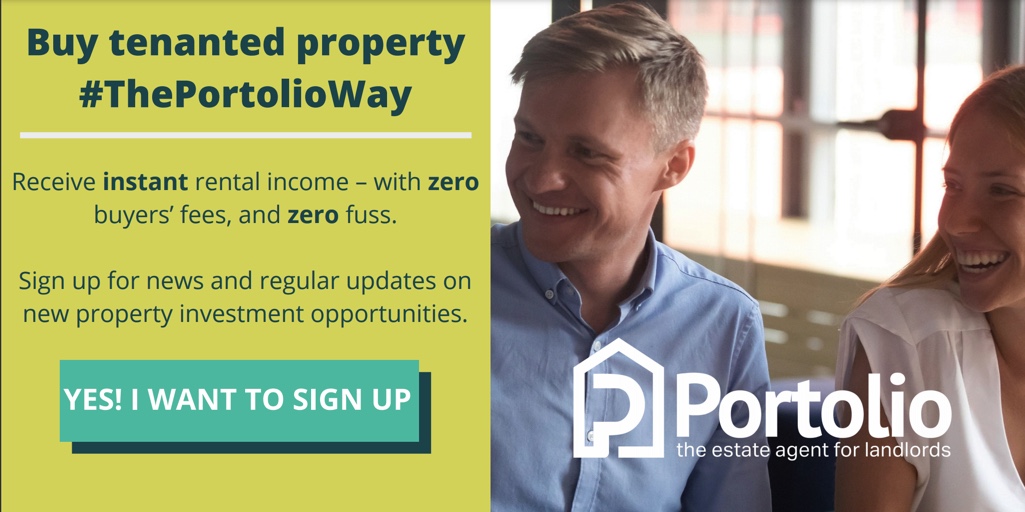 Other blogs you might be interested in: