If you're a landlord, you may be wondering what's happening with the six-month notice period.  
Originally brought in by the Scottish Government at the start of the Covid-19 pandemic in Spring 2020, this amendment was due to expire the following September, but the Coronavirus (Extension and Expiry) (Scotland) bill was then introduced.
Among other things, this bill aimed to extend the original expiry date of 30 September 2021 through to the start of April 2022 and was aimed at making sure that tenants had sufficient protections during the Covid-19 pandemic and could feel safe in their homes.
As we're now approaching that date at time of writing. I thought it would be a good idea to give an overview and what we might expect to happen.
Of course, right now things are still subject to debate and no-one really knows, but there's certainly some background to be explored, and we can take some clues from legislation in other parts of the UK.
What's happening with the six-month notice period?
After numerous discussions with key figures in the PRS, including those close to the Scottish Government, there seems to be a feeling that the six-month notice period may disappear by the end of March, and revert back to the pre-pandemic notice periods.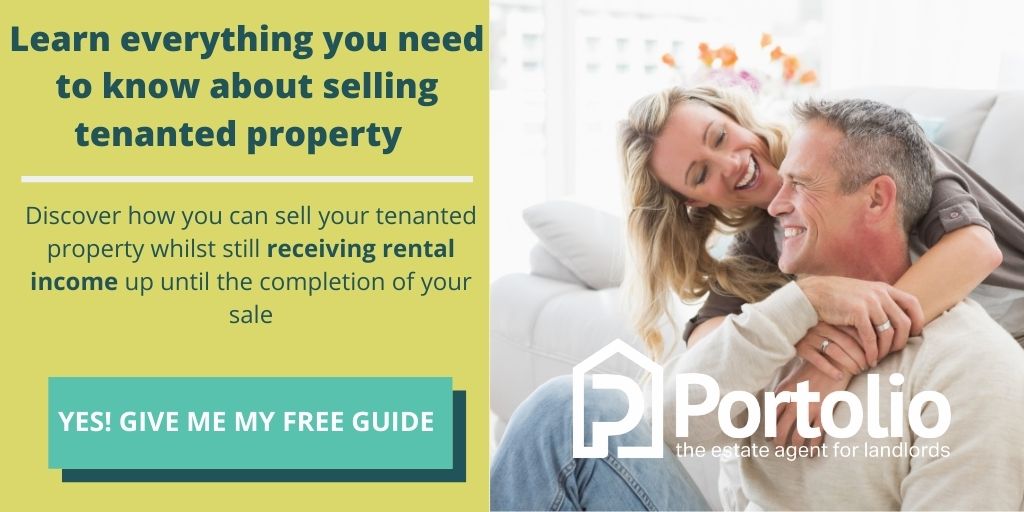 This isn't set in stone, of course, but what we do know is that there is a provision in the current legislation that allows the Scottish Government to extend the six-month notice period for a further six months, from the beginning of April 2022.
However, this proviso is based on reasons related to Covid and, with the recent lifting of restrictions, things do seem to be going back to normal. So, it would seem reasonable to conclude that the notice period may indeed revert back to pre-pandemic timescales.
If this happens, could we expect it to be permanent? The answer is, at the moment, we're not sure, but looking at UK-wide legislation, there are some clues to what we can expect.
Scotland
Scotland has recently introduced the Coronavirus (Recovery and Reform) Scotland bill prompting concerns that an already stretched tribunal service will struggle to cope with all 18 grounds for possession being subject to a first-tier tribunal.
While we welcome tenant protections, there are some concerns about how heavily weighted they are against landlords. In a recent landlord survey, we found that 75% of landlords had never ended a tenancy or served notice. 

In most cases it's the tenants who give notice, and the one month's notice they are required to give hasn't changed. Obviously this offers an important degree of protection but does contrast rather strongly with the six month notice period.
This Bill is separate from the Draft Rented Sector Strategy, which forms part of the Housing to 2040 document.
This is also focused on increasing tenant rights and protections, so it won't be a surprise if Scotland chooses to follow Wales in making the six-month notice period permanent.
Wales
The Renting Homes (Wales) Act was first introduced in 2016 and recent amendments to the Act are due to be implemented from 15 July 2022. Current tenancy and licence agreements will be replaced by two new occupation contracts.
These will providemultiple protections for the tenant, including 
"…six-month notice periods to end contracts where the holder is not at fault, landlords being unable to issue such possession notices during the first six months of occupation and contract-holders having a minimum of one year of security from their move-in date"
Northern Ireland
As I am writing this blog, the Private Tenancies Bill is progressing through the Northern Ireland Assembly and currently stipulates a notice period of eight weeks for tenancies of more than twelve months.
However there is opposition to this, with the MInister for Communities, Deirdre Hargey MLA, promoting a consultation pushing for a six–month notice period for tenancies of more than 12 months. 
England
Although England was proactive in banning evictions during the height of the Covid crisis, there doesn't seem to be much evidence of any action taken to extend the notice-to-quit periods or indeed make any changes to tenancy laws at all.
This does seem in rather stark contrast to Scotland, Wales and Northern Ireland,
and in the context of reforms to the private rented sector, it would be reasonable to assume that the rest of the UK is unlikely to renege on its progress.
Advice from the property pros
If you're still confused after that, you're not alone. We appreciate that it could be very frustrating if you're planning to sell your tenanted property and aren't sure whether the six-month notice period will remain in place.
After all, you could theoretically give notice on March 31st, and legally be obliged to issue six month's notice, but if legislation changes on April 1st then you might only have to give three months notice.
If you're concerned about this, our advice is to sit tight just now, and see what happens. Keep an eye on timescales and, if you find yourself in a position where you may need to end a tenancy, make sure you are prepared with the most up-to-date information.
You may not be too keen – understandably so – to have that conversation with your tenant but it really is better to prepare them and they will certainly appreciate being kept in the loop.
In summary…
If you've got to this point, thanks for reading and I hope this blog has been of some help when shedding a little light on the six-month notice period situation.
I do understand how confusing it can be trying to get the latest up-to-date news on legislation, and this can be stressful when you're a landlord only wanting to do the best for your tenants.
Hopefully there should be some clarification soon as to whether the notice period will be shortened or extended, but in the meantime we're always happy to lend an ear.
If you have any questions about any of the above, or regarding buying or selling tenanted property, please don't hesitate to get in touch.
Written by Ross MacDonald, Director of Sales & Cofounder of Portolio
Get in touch on 07388 361 564 or email to ross@portolio.co.uk