Sometimes we all need to embrace change.
If your buy-to-let has served you well over the past few years, but it's time you moved it on, then so be it.
But surely that's easier said than done when you're living across the country – or across the world!
… Or is it?
It's actually not as difficult as you might think. Especially if you're selling your buy-to-let with the tenants still living there. (You might not even have known that was an option until now!)
As an estate agent who specialises in tenanted property sales – and who's all about the hands-off, no hassle approach – I'm going to explain how you can sell your tenanted buy-to-let property without multiple journeys and stress.
How can you sell a tenanted property remotely?
Although it's a lesser-known option, selling a tenanted property remotely is an option that means the entire process is relatively hands-off.
It means that your tenants get to stay where they are, no (or very minimal) extra work is required on the property before it's marketed, and you can continue to receive rental income right up until completion of the sale.
Everything can be done by your letting agent, specialist estate agent and solicitor, so you needn't be travelling back and forth, stressing about refurbishments or having to deal with expensive void periods whilst you await an offer.
As for the tenancy agreement, it's really quite straightforward; it simply changes hands to the new landlord. The tenant still retains all of their legal rights, and in most cases, nothing really needs to be done. 
TIP: Well, at least, that's how it should work around nine times out of 10. However there are some cases where a new tenancy agreement is required by law. You can read more about it via our blog on the subject.
It'd be remiss of us not to tell you that there's also plenty of great benefits for buyers, too. Such as being able to purchase a fully-compliant rental property, with income from Day 1, maximising cash flow and minimising risk.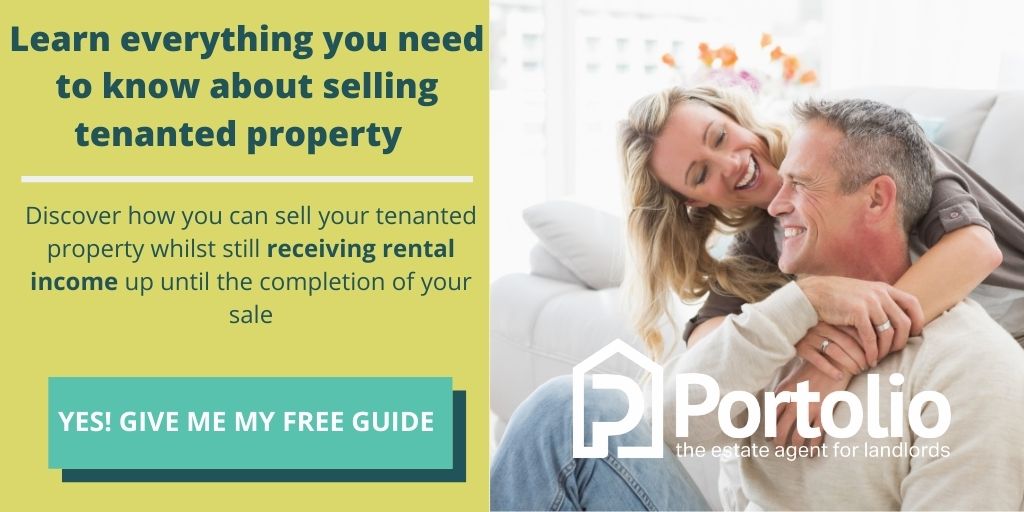 What's the best way to sell your tenanted buy-to-let property remotely?
The best way to sell a tenanted property remotely – and ensure stress is kept to a minimum – is to do it via a specialist estate agent who's experienced in tenanted property sales.
This is mainly due to the fact a regular estate agent will be less experienced with buy-to-let landlords, and won't be used to dealing with fitting viewings around tenants, communicating to arrange viewings and making things presentable when tenanted.
Not to tar all estate agents with the same brush, but these are things typical estate agents won't want to deal with, as it's often seen as 'extra hassle'.
A good specialist estate agent will also have access to a database full to the brim with property investors who will be interested in buying tenanted properties (although, they should also promote your property on the open market, too).
TIP: Curious about our processes? Check out our blog entitled: 'What's the Process for Selling a Tenanted Property?' to find out more about what's involved.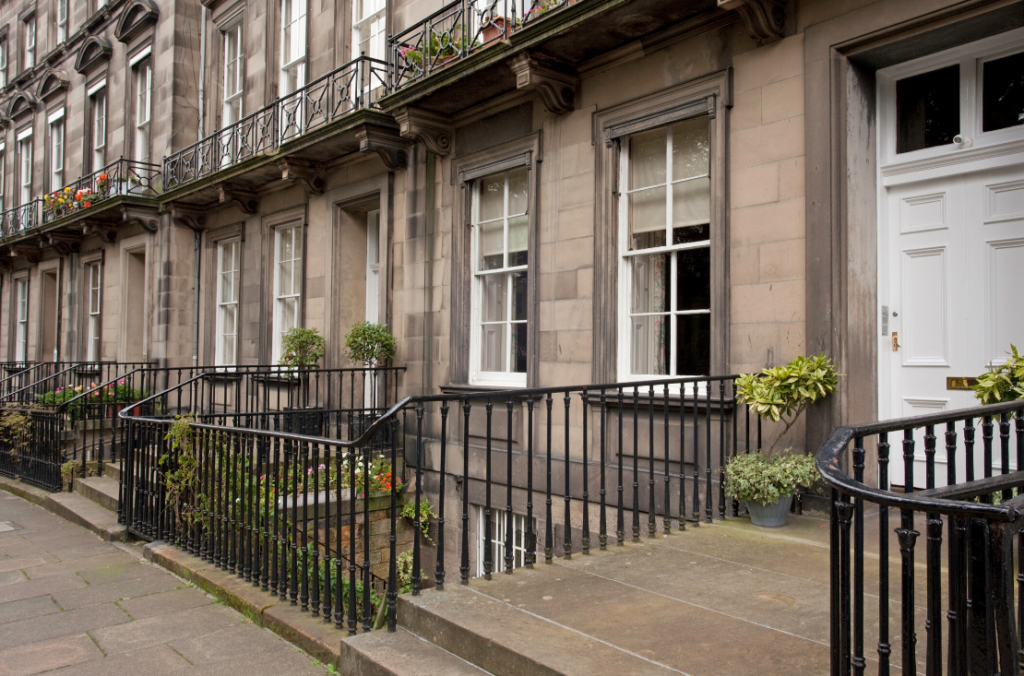 Advice from the property pros
At Portolio, we're all about selling tenanted property remotely – our approach is typically very 'hands off' for you, whether you're remote (as in, the Galapagos Islands remote) or psychologically remote (as in Galashiels and selling in Edinburgh).
One thing you will need is a Scottish-based solicitor who has experience of dealing with a tenanted property sale. A good estate agent should be happy to start working with you and your letting agent to keep you both in the loop, along with your chosen solicitor.
If you are based overseas, you should aim to choose an estate agent who's open to having meetings that work with your schedule (whether that's first thing in the morning, or last thing at night). This is something we're used to dealing with on a regular basis.
The main thing is ensuring a smooth, hassle-free process throughout, with someone to take care of all the little details.
As an example, we recently had a client whose sale had stalled due to the fact they found out one of their safety certificates just slipped out of date! Understandably the buyer didn't want the sale to complete until all of the safety certificates were in order.
The client was hundreds of miles away, with kids, so there wasn't a lot he could do from where he was. Luckily we were able to work with him to get it all sorted and over the line ASAP.
In summary…
Thanks for reading, and I hope this has given you a better understanding of what's involved when you sell your tenanted buy-to-let property remotely.
It's really not all that different from selling tenanted property from around the corner. 
I'm going to end this blog by repeating my usual advice: before you settle on an estate agent, check their experience, and their Google reviews. Ask them questions, and make sure they ask you all the right questions, too.
If you have any questions about how you can sell your tenanted buy-to-let property remotely, let me know in the comments.
Or feel free to get in touch directly. We're always happy to help with some free, no-strings advice.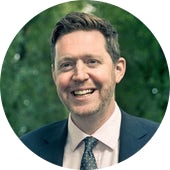 Written by Ross MacDonald, Director of Sales & Co-founder of Portolio
Get in touch on 07388 361 564 or email to ross@portolio.co.uk