Scottish property investment just got even more interesting.
With the reopening of the Scottish property market last week, we saw excited investors chomping at the bit ready to explore new opportunities and get back to creating wealth through property.
But could tenants be looking for something different post lockdown – and what does that mean for you in terms of your buying strategy?
Property is a long-term investment, so there's always a bit of trying to predict the future, including the habits of tenants, and the type of properties/way of living that's going to be most popular over the next 10 years.
TIP: For instance, if you're trying to let out a property right now, sprucing up the garden (if it has one) is one of the most important things you can do.
As one half of the Landlord's Estate Agent (with over 30 years' experience between us), I wanted to delve into some of the things you should consider before you sign on the dotted line for your next investment property – and provide some friendly tips and advice.
What to look for in your next investment property
Below I've outlined some of the most important things to look out for when thinking about making your next Scottish property investment in the near future:
A nice outdoor space
With all the time we've been spending indoors recently due to lockdown, it's perhaps never seemed so important to have access to outdoor space. If it happens to be a private garden or shared communal area, all the better – but gardens close by, or a local park are also attractive.
A good area for broadband access
The internet is what has kept most of us connected (and sometimes sane!) during lockdown. It's been our main line to the outside world – what would we ever do without it? Having access to broadband for both work and play is so important, so check the broadband speeds in the area.
TIP: This is something we recommend you do a bit of research on prior to a virtual viewing (or any viewing, actually)! We've listed some other tips about that (covering more general bits and pieces) in our recent blog.
Space to work from home
Speaking of work, the trend in home working isn't slowing down anytime soon, so look for properties with the potential for a home office, a cosy nook where tenants can set up for the day, or even just scope for one of those desks that fold up against the wall if space is short.
Outside (but close to) the city
With more and more people working from home, we're going to see tenants leaving cities in search of towns and more rural areas where there's more space indoors, and more garden outdoors. At the same time, they'll still want to be close to things to do, like bars, cinema etc.)
Bike storage
Finally, with less people using public transport at the moment (at least for the near future) and more emphasis on the environment, there's still the importance of getting from A to B to think about. Providing safe bike storage (such as a shed, garage etc.) is also a good idea.
Advice from the property pros
As I mentioned above, it's important to think about the long term when investing in property – but at the same time, some things never change. For instance, a good landlord or letting agent is more important now than ever before.
Lockdown has seen landlords and letting agents communicate better, check in on each other and learn more about their tenants' likes, dislikes, job situations and just generally seeing people understand a bit more about each other.
As an example, I have a tenant who's currently on housing benefits, and I've been sending texts to check up on him and ensure he's okay. He lives in a second floor flat, and I learned he likes to play snooker with his mates (something he'll be looking forward to getting back to!).
Not long before lockdown began, his washing machine broke down. Luckily I was able to arrange to get it repaired during lockdown so that he could still have access to clean clothes – things like that are so important when you're mainly stuck inside following guidelines.
TIP: For more on this subject, check out our blog about how the property market has evolved post lockdown.
To sum it up…
I hope you've enjoyed reading, and this blog has managed to give you some food for thought when it comes to your next Scottish property investment. There's a lot to consider when looking at the current landscape, and the priorities tenants are going to have going forward.
Outdoor space is going to be more important than ever, along with things like broadband, and even space to work in the home (with a definite trend in home working set to continue post lockdown).
What do you think – is there anything I've missed on the list above?
If you're looking for free (and impartial) Scottish property investment advice, feel free to get in touch with us today. We'd love to hear from you!
Written by Ross MacDonald, Director of Sales & Co-founder of Portolio
Get in touch on 07388 361 564 or email to ross@portolio.co.uk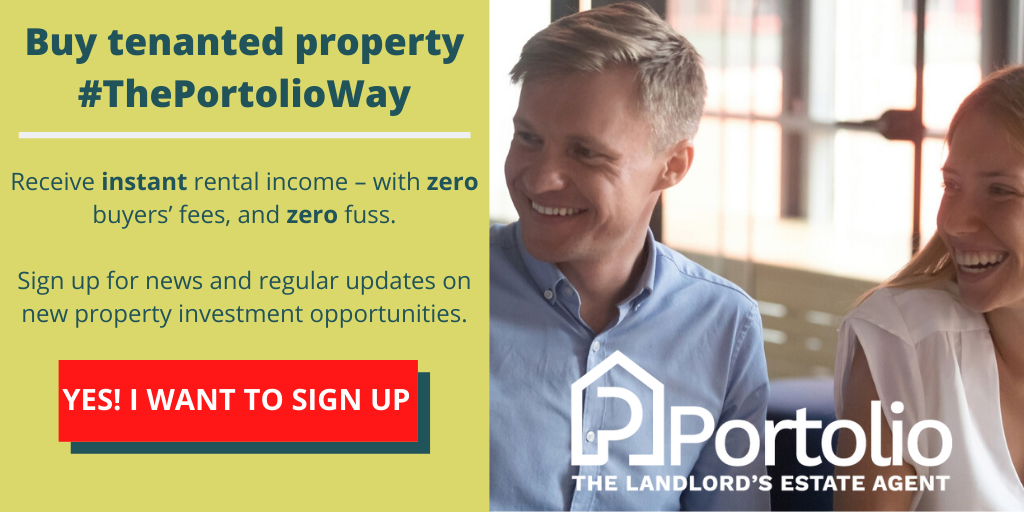 Other blogs you might be interested in reading: