Have you ever wished you had a crystal ball? You're not alone, especially when it comes to property investment.
All things considered though, we're pleased to say that buy-to-let in Scotland was one of the more resilient areas of investment, and we're hoping that will continue into 2022.
No one knows exactly what the future holds when it comes to Scottish property investment in 2022, so we asked some top property experts from across Scotland what their predictions were.
At Portolio we understand that being fully informed is key when making investment decisions, so it's always reassuring to know that there's a wealth of knowledge and experience to draw on.
So grab a cuppa, get yourself comfy and enjoy the words of some of Scotland's finest property experts.
NOTE: In the past 18 months we've learned that a lot can happen in a matter of weeks, so we thought it would be prudent to add that the quotes in this blog were collected and collated in mid December 2022.
Edinburgh
"Edinburgh isn't so much a city, more a way of life…" – Ian Rankin
---

I think we'll start to see prices stabilising in the city centre of Edinburgh in 2022. The post Covid boom has started to slow down, whilst rental prices for 1 and 2 bed properties have returned to pre Covid levels.
The next big impact will come from the introduction of the Airbnb control zones in Edinburgh, which will see the transfer of many Airbnb properties back to the long term let market.
This may push down rental prices in that sector, and potentially even see the value of apartments come down slightly, as more supply makes its way onto the sales market too.
Overall I think demand will stay strong in both markets, now we're hopefully coming out of the Covid pandemic more and more.
Edinburgh remains a hotspot for tourism and business alike, and this is reflected in the strong development programme around town by both Edinburgh City Council and the private sector alike.
Why not visit Tim's LinkedIn profile?
---

If you are a property investor buying residential properties, if you can afford to buy a portfolio of 6 or more in a single deal, you will not have to pay the Additional Dwelling Supplement when paying LBTT, and you will also qualify for other reliefs.
For this to work it needs to be the same buyer and seller in the same contract. The properties do not have to be in the same building for the purchase to qualify. It also does not matter whether the properties are vacant or have sitting tenants.
You may also get discounts on the sale prices if you buy multiple properties in a single deal. So buying a portfolio is something that is definitely worth considering.
Steven's profile on the official Inksters website – or visit his LinkedIn page.
---

The past few years have been phenomenal for local property sales, with market activity at pre-recession levels; closing dates the norm rather than the exception, and excellent prices being achieved if the property is well presented and professionally marketed.
We are in a situation where there are not enough properties coming on the market to cope with the strong buyer demand, a trend likely to continue as we move into 2022.
Over the last 18 months, we have witnessed buyer dynamics venture into more peripheral areas in the race for space with home and hybrid working here to stay.
A tip for the future is picking a good property with reliable transport links and a great internet connection for keeping up to speed when working from home.
It is also important to act on any proposed property purchase quickly with no delay, our average selling time of 16 days is a testament to how fast the market is moving!
View James's LinkedIn page, or visit the official Neilson's website.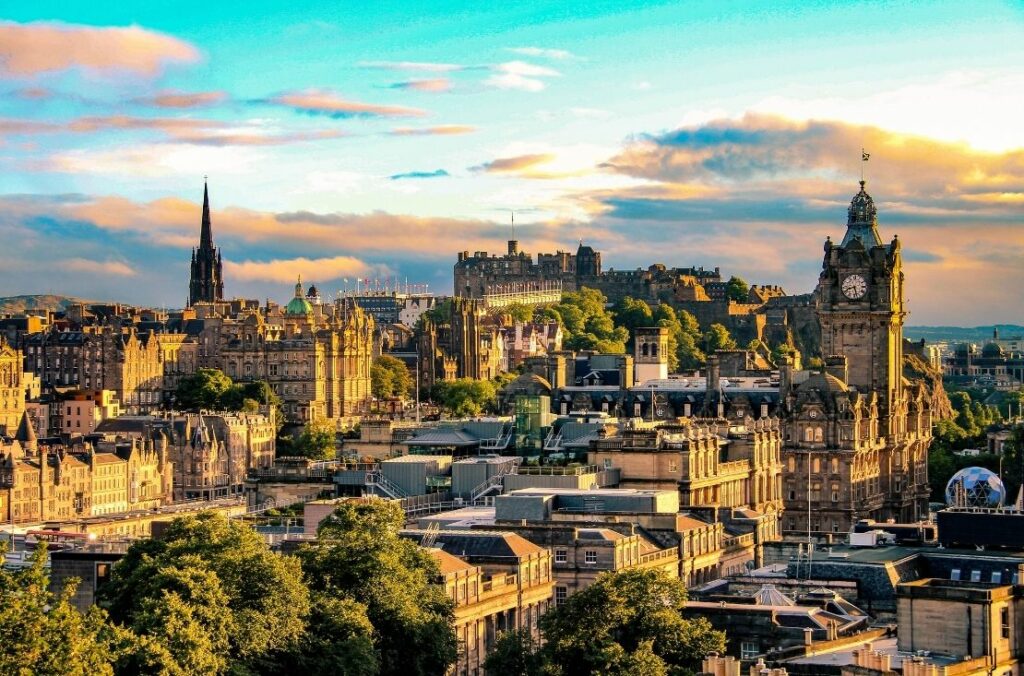 Glasgow
"It's very important for cities all around the world to reinvent themselves, and Glasgow is a good example of that." – Zaha Hadid (renowned architect)
---

2021 – its been a weird year, and just when we thought things were starting to go back to normal… Omicron steps in and the media whip up another frenzy..
2021 has been a bumper year for landlords, with rents rising significantly year on year in many places across Glasgow and the West of Scotland, but if you wanted to get started as an investor it has been a bit more tricky.
Pretty much every decent property has been snapped up at a closing date with most achieving significantly over home report value.
With interest rates staying low and inflation on the up, we have seen a rise in demand for entry level buy-to-let property investments. But what do I think will happen in 2022?
I think we will see property prices start to calm down – with the pent up demand from lock down already starting to level off. My top tips for buy-to-let investment areas in and around Glasgow – shh it's a secret but if you want yield … think Paisley ( the better bits), Tollcross and Govanhill (yep!)
Visit Sally's page on Fineholm.co.uk or view her LinkedIn page.
---

Inflation has been gathering pace recently. Normally the Bank of England would put a squeeze on that by increasing interest rates. There seems to be a reluctance at the moment to do that and hope that this inflationary issue is just a blip that economic forces can deal with rather than the sledgehammer of a rise in interest rates.
It seems inevitable that next year we will be dealing with mortgages that are more expensive. We are already seeing lenders pulling deals and coming back with more expensive one.
Having said that the '2-5 Indicator' that I use, being the difference between 2 and 5 year fixed rates, is still marginal so until that starts to widen significantly it may be that rates will remain where they are.
If however rates do rise then surely there must be a cooling of this remarkable bull running market. Not seen anything like it – and I've been about for 25 years.
Last year the market was led by demand outstripping supply with those that wanted garden space and an extra room buoyed by additional savings through no spend in the lockdown leading from the front.
There has been a cooling off recently which may be seasonal but I get the feeling that people are skunnered at paying eyewatering prices for average stock.
In 2022 the market will only cool however if both the sellers and buyers start to accept that the madness is over and interest rates rise. If neither of these happen then we edge ever closer to the cliff edge!
Visit the official Bricks and Mortgage website
---

2022 could see more uncertainty in terms of potential increases in interest rates in borrowing etc. but the demand for property is definitely there.
A lack of property in the market has pushed prices up in 2021 so the hope is that this may level out in 2022 and more property will be available to buy again.
View Michelle's LinkedIn profile.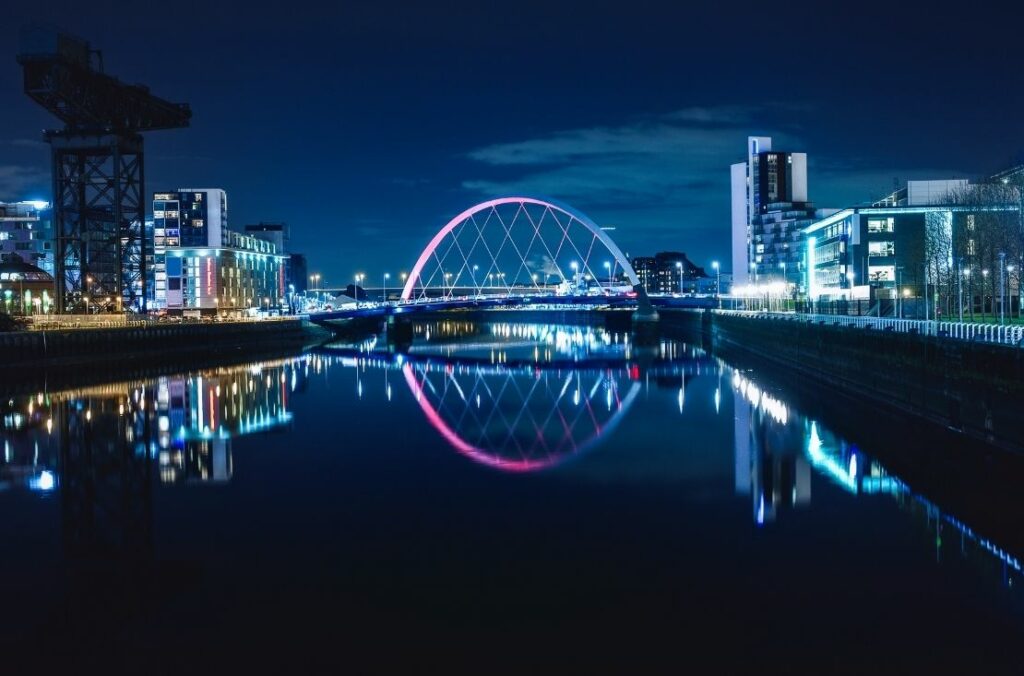 Dundee
"Oh, for a single hour of that Dundee." – William Wordsworth
---

2021 was a good year in Dundee for property investors, instilling optimism that 2022 will prove to be another year of growth despite some investors hoping the market will crash so they can snap up some deals!
We have seen a significant increase in rents on all sizes of properties, the student market has rebounded and is thriving, this is welcome news to HMO investors.
The city is continuing development plans, including the waterfront regeneration and even now talks of Scotland's first Eden project and a dedicated E-sports and Games Arena, Dundee should definitely not be overlooked.
I think growth will be positive but not as high as we have seen this year.
Like the rest of the country, lack of stock has been a big issue in Dundee and surrounding areas, so it would be great to see more properties coming to the market.
From a lending perspective I predict lenders will continue fighting for market share and this will lead to more options for us investors with more lenders moving into the Ltd company and holiday let space.
Interest rate rises are on everyone's minds, and I do feel they will rise next year but only by minimal amounts and this rise could well be absorbed by the lenders.
Here's to a prosperous 2022.
Visit Kessar Salimi's website.
---
Aberdeen
"The brown land behind, south and north Dee and Don and east the doubtful sea" – from "Aberdeen, the Granite City" by George Bruce
---

What. A. Year. Aberdeen has seen an influx of investors into the market with a good injection of modern and stylish properties.
This has led to a split market where rentals on older looking properties is decreasing but the achieved rentals for fresh and modern properties increasing. The difference in rentals for older properties and recently renovated properties is some £110 a month (1 bedroom data) and this is increasing (up from £60 at the beginning of the year)
The Oil and Gas industry is blooming back to life with the added benefit of renewables taking a foothold in the city, It is safe to surmise that Aberdeen is no one trick pony any more.
Notable trends are people returning to the city for work with some of these for remote working. Students are demanding a better standard of living with these properties doing well above and beyond average rentals.
There has been no let up of viewings or leases secured throughout the year, past trends have been no indication of the levels of business expected each month so this really shows Aberdeen has reached a turning point with the levels of demand expected to continue throughout 2022.
A desk has become the new must have furnishing option, outstripping a dishwasher on a tenant's wish list.
This next year promises to be a year of growth on all fronts.
Visit Chris's LinkedIn page, or view the official Winchesters website.
---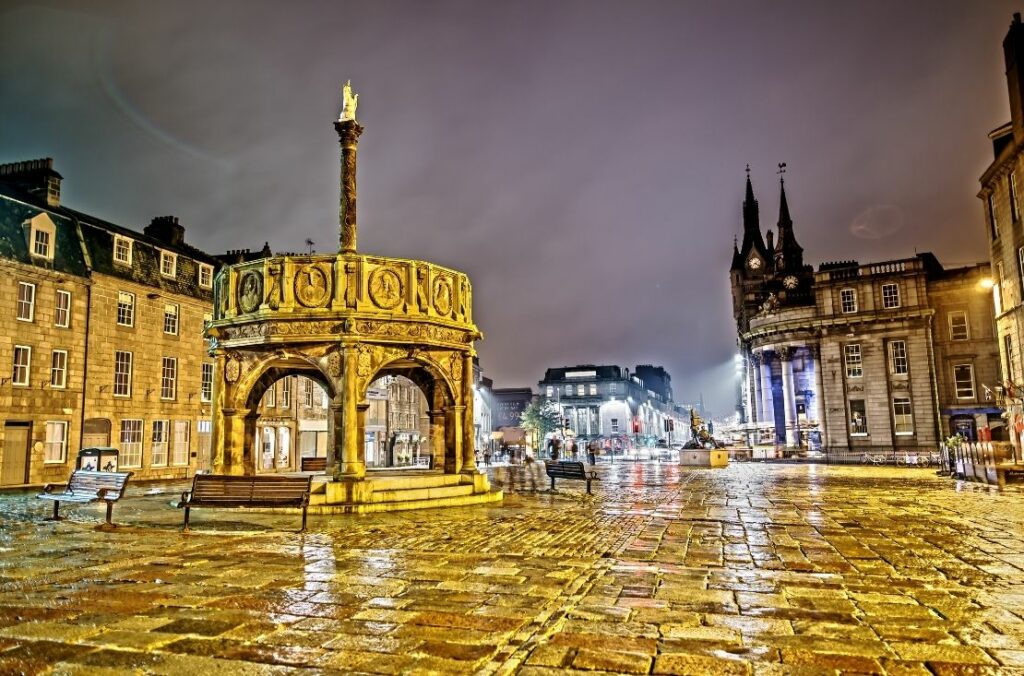 Scotland property in general
"We look to Scotland for all our ideas of civilisation." – Voltaire (1694-1778)
---

Trying to forecast the property market monthly has been difficult enough so I think I will avoid attempting to predict what lies ahead with regard to supply, demand, prices and rent for 2022.
What I can confidently predict is there will be consultations, policy and legislation changes ahead which will affect both the sales and PRS markets.
The working agreement between the SNP and Green party promises to provide a new deal for tenants that will increase their rights as well as establishing a new housing regulator to ensure these rights are enforced.
These rights, amongst others, will be brought forward in a new Housing Bill.
There is an appetite for a ban on winter evictions, as well as the usual noise for some form of rent control and we could see various ideas being circulated and consulted on before they are put into practice.
Interestingly, in the Scottish Budget for 2022-23 there was a commitment to launch a
consultation on the additional dwelling supplement (ADS) with views being sought in order to develop a case on the need for change.
Plans to ensure all buildings in Scotland reach zero emissions by 2045 have been launched and 2022 is likely to see the start of this journey for all property tenures with the Government declaring they "will set out our approach to eradicating fuel poverty in the Fuel Poverty Strategy by the end of 2021".
The above is only a snapshot and it will be very interesting to see the effect these measures, when introduced, will have on the property sector.
Visit the official Propertymark website.
---

As we close off 2021 the property market does not seem to be slowing down and I expect this to continue moving into 2022. Furthermore competition amongst mortgage lenders remains strong which has culminated in the availability of all time low interest rates for consumers.
Inflation continues to run away and I think it is inevitable that the Bank of England will tinker with rates in the short term to test the water however it is likely to only be a 0.25% rise at most initially.
We have seen lenders bring back 95% deals which has been great to allow the first time buyers enter the market and this is encouraging as they provide the foundation to the housing market.
Residential property remains a popular investment strategy for investors and the benefits are offered in the form of unabated strong rental yields and consistent long term capital appreciation.
View Lynsey's LinkedIn page, or visit the official Hansar Mortgages website.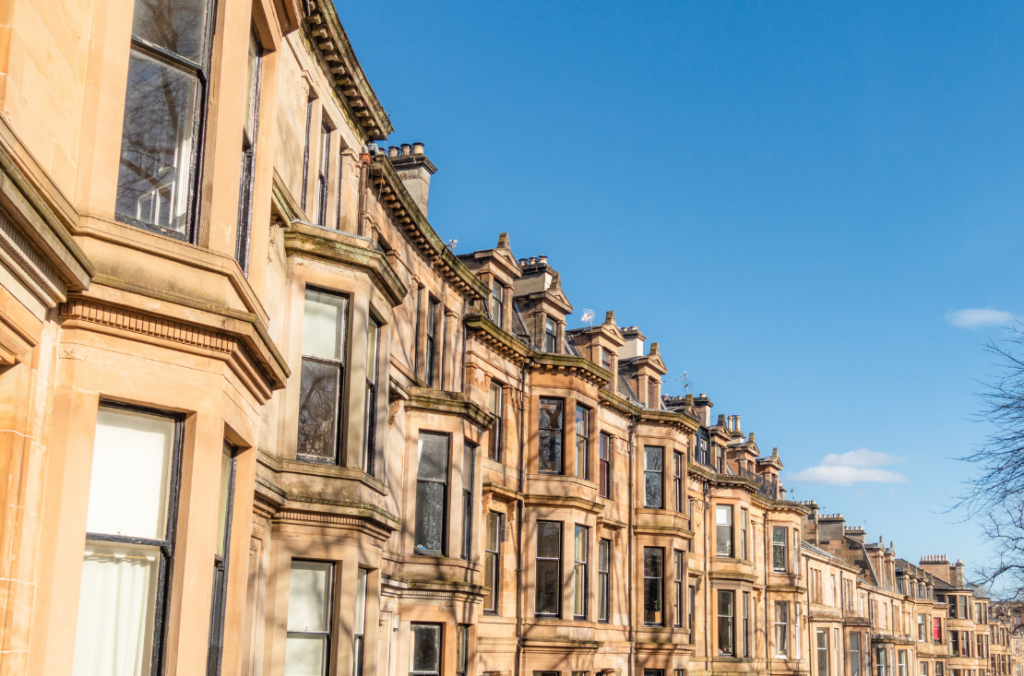 ---

Despite another difficult year for many, Scotland's private rented sector (PRS) has remained buoyant with demand for property to rent far outstripping supply, putting upward pressure on rents in most parts of the country. SAL members have reported unprecedented levels of interest from tenants seeking new homes, which hopefully encourages future investment to meet the need.
Ahead of the publication of the Scottish Government's new PRS strategy, we can be sure that 2022 will be a year where we will hotly debate the big issues around the future of housing in Scotland. As always SAL will continue to campaign to support the interests of landlords and letting agents in Scotland. Not a member yet? Join SAL and ensure your voice is heard.
Visit the official Scottish Association of Landlords website
---
The only prediction I have for 2022 is that the property market will be unpredictable!
Demand across the Glasgow property market, with homebuyers and people looking to rent was extremely strong throughout 2021. This drove sales prices and rents to record, and possibly unsustainable, levels.
2022 will bring a number of competing factors into the mix: continued strong demand in sales and letting, substantial policy changes proposed by the Scottish Government around the private rented sector, landlords looking to sell and a degree of economic uncertainty.
I personally hope there is a slowing of house price and market rental growth, as this can only go on for so long till the bubble bursts (again).
At Homes for Good we expect to see landlords continuing to invest in property, given the very strong demand across the West of Scotland for well appointed, well managed homes at reasonable rents.
The private rented sector is a vital part of the housing mix in Scotland, and needs to be sustainable as a preferred housing choice for many people.
Visit Susan's LinkedIn page.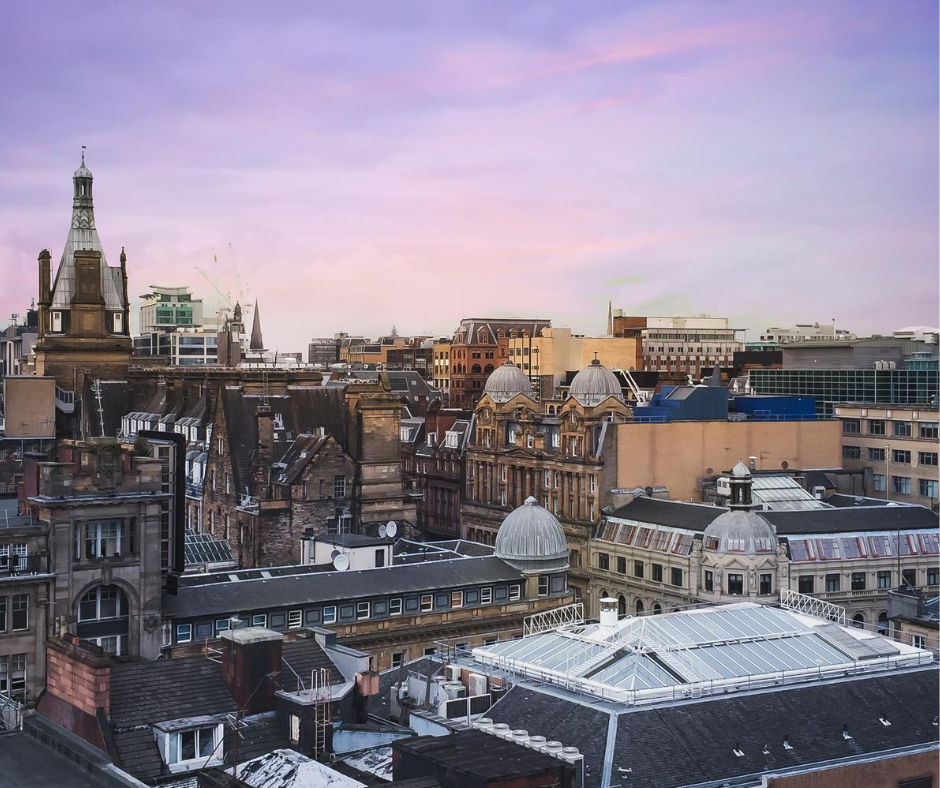 ---
2021 predictions and advice from Portolio
As Scotland's only estate agency for landlords, we're pleased to say that despite everything that's happened in the last 18 months and beyond, the future is looking hopeful for Scottish property investment in 2022.
If you've held a buy-to-let in Scotland over the past 18 months, you'll be able to see for yourself how much the value has increased despite the significant challenges under extraordinary circumstances.
Based on what we've seen from the last two years, there remains a resilient buy-to-let market in Scotland which continues to be underpinned by growing demand and rewarding yields.
You may still be feeling apprehensive about investing in buy-to-let if your risk appetite is low, and that's okay. Sometimes a more passive investment works better. The most important thing is to do what's right for you.
So, take some time to really think about your personal circumstances. Tenanted property may not be as hands-off as, say, stocks and shares, but, you'll have an investment which is also a much needed home for your tenants.
As you can see, there is a wealth of information and experience out there to take advantage of, so talk to the experts, build a team you can trust and you'll be able to choose the investment that's right for you.
In summary…
Well, what a way to end 2021! Thanks for reading, and a big thank you to all of the experts who contributed.
We really enjoyed putting this blog together, and hope you found it interesting and informative to hear what our fellow property experts had to say.
We'd all love to be certain about what choices to make, but sometimes you just need to pause and reflect. We get it, and hope that the predictions you've read will be helpful in planning your next steps in Scottish property investment in 2022.
Remember, we're always happy to chat or answer any questions you might have, so if you'd like to know more about what's been discussed in this blog.
Or, if you're looking for advice in the world of buy-to-let in general, please feel free to get in touch.
In the meantime, we wish you a peaceful, happy and prosperous 2022!
Written by Chris Wood, MD & Co-founder of Portolio, and Ross MacDonald, Director of Sales & Co-founder of Portolio