Sometimes in property investment, you have to move fast – which means having all your ducks (or as many of your ducks as possible) in a row before making an offer.
You may already know you need to provide proof of funds at some point in the buying process, and wonder if you should do this while making an offer on a buy-to-let property.
It's true that estate agents can ask you to provide proof of funds when buying an investment property… but is it really necessary when you're only at the offer stage?
Certainly it helps! And as specialists in buy-to-let tenanted property trading, there's nothing we love more than seeing a smooth sale complete at the end of the day – and happy clients, of course!
In this blog, I'm going to explain why having proof of funds at the ready can only be to your advantage.
Why should you provide proof of funds for a buy-to-let?
Providing proof of funds when making an offer on a buy-to-let means you're showing yourself as a solid, reliable buyer. It proves you are prepared, and inspires confidence in the seller that the sale can complete within the timescale set out.
Right now, in early 2021, getting lending from mortgage providers is not a problem but there are more hoops for a buyer to jump through than there was previously, and everything takes a bit longer. So, at present, this advice is more applicable than ever.
Please note that an offer without proof of funds can still be accepted – but you may be at a disadvantage if the seller receives more than one offer.
Essentially, providing proof of funds even at the offer stage is all about building your credibility – especially if you're new to property investment and don't already have a fantastic track record of property purchases under your belt.
For your own sake, and those of the various parties involved, you don't want the deal to fall flat (for any reason) – so proof of funds at an early stage is considered an extra level of protection for everyone.
TIP: If you already own a number of properties then that already ups your credibility in the seller's eyes – and that, combined with proof of funds means they may even accept a more competitive offer (or not – it's completely at the seller's discretion).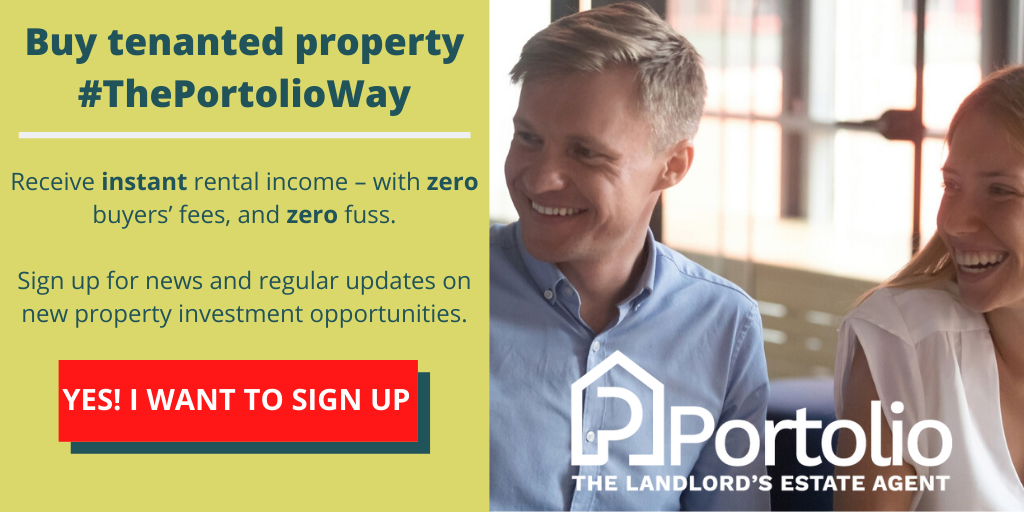 Examples of proof of funds
Below are some of the main examples of how you can demonstrate proof of funds to an estate agent:
A mortgage in principle/agreement in principle
Bank statements showing either your deposit amount (if buying with a mortgage) or cash amount (if buying with cash)
Evidence you have sold (or are selling) a property (and using the funds for your purchase)
Evidence of any money that has been gifted to you
Although confirming the exact source of your "cash" is more the domain of solicitor, you may also be asked by the estate agent for a bit of extra info on this – this is perfectly standard practice and in line with anti-money laundering regulations.
Further evidence may be required, such as:
Further bank statements showing how your funds have accumulated over time
A letter signed from the person who has gifted you money
Receipts or evidence such as sales of shares, gambling winnings, or other explanations of large sums of money in your accounts
Although it may not always be required, look at it as best practice to keep all evidence of where your funds have come from when intending to use them to purchase a property at a later date – just in case it comes into question.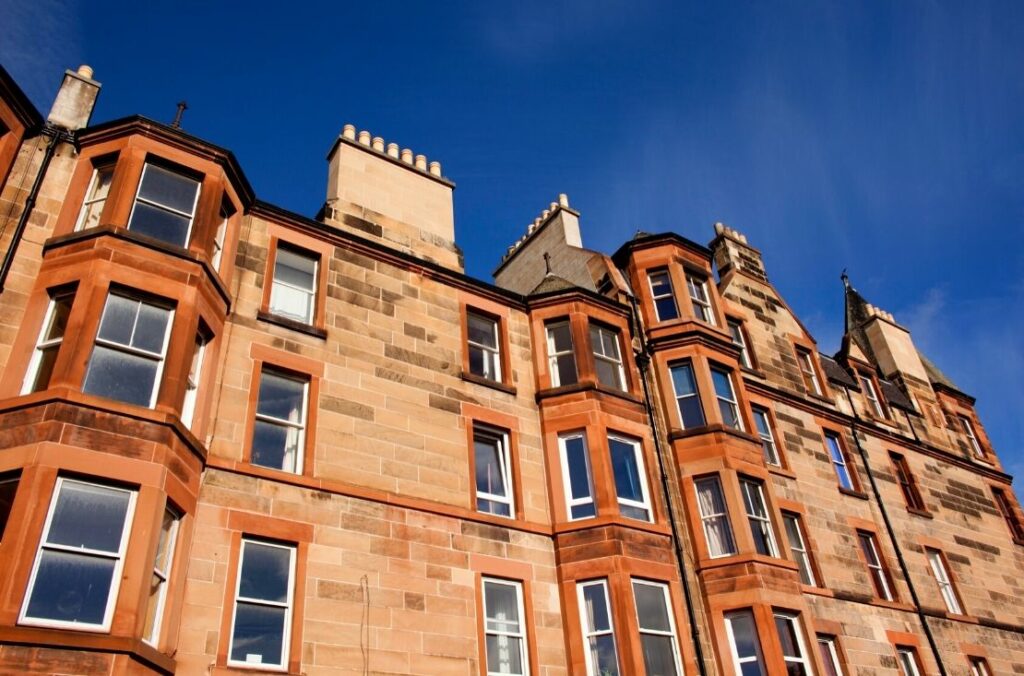 Having the right mindset
Not all property investors will feel comfortable sharing personal or financial information with third parties, however I cannot stress enough how important it is to get into the right mindset to give yourself the best chance of success.
In the end, it's all about getting that offer accepted, and successfully completing on the purchase with a smooth and easy transaction – and in our experience, that extra level of preparedness does help avoid the sale "going the shape of the pear".
Psst! Buying a fixed price tenanted property is another way to enjoy a swift and fairly stress-free transaction, with fully-compliant properties and instant rental income on Day 1.
By building up a positive reputation as a serious buyer by making offers, getting them accepted, and completing on purchases you should find more opportunities will come your way.
Advice from the property pros
A lot of people come to me who aren't quite sure where to start with property investment, and maybe haven't taken the steps I mention above. If you're not quite sure about the process, check out our recent blog to familiarise yourself with how things work.
It's also about knowing how best to make your money work for you. For instance, if you have £50k in the bank, it may be better invested in a property priced at £100k, with the right buy-to-let mortgage.
If in doubt, a good estate agent specialising in buy-to-lets should also be happy to give you some free advice before you start the process – as having that extra level of knowledge will go a long way.
In summary…
If you want to give yourself the best chance of success when making an offer on a buy-to-let property, I highly recommend taking the time to arm yourself with proof of funds as part of a strong case to inspire seller confidence.
Although it's not mandatory to do so, it will give you an advantage over other offers, and reassure the seller that you're prepared and that a smooth sale can be completed within the desired timescale.
If you're looking for more property investment advice, don't hesitate to get in touch. We're always happy to help advise – or at least point you in the right direction.
In the meantime, thanks for reading!
Written by Ross MacDonald, Director of Sales & Co-founder of Portolio
Get in touch on 07388 361 564 or email to ross@portolio.co.uk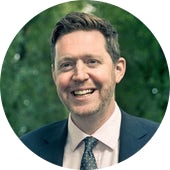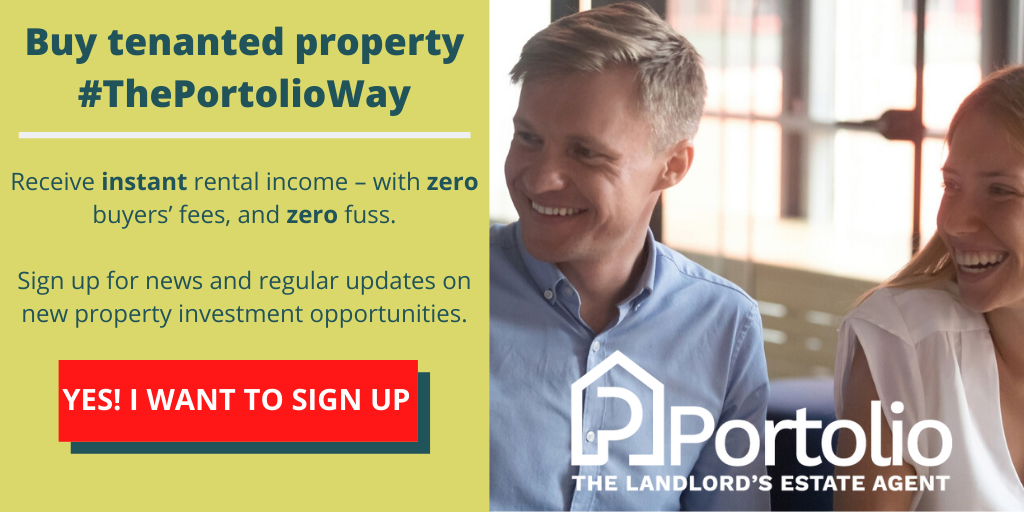 Other blogs you might be interested in: