Blocked toilets, broken boiler, refrigerator replacements and landlord safety certificates… the glamour of life as a landlord!
Let's not forget the amount of admin generated by just about everything. Weren't we all supposed to be paper free by now?
As well as trying to save trees, It's fair to say that we're a bit fed up with the depiction of landlords as uncaring fat cats dead set on exploiting their tenants.
As Scotland's only estate agency for landlords, we've got to know a few of you quite well, and figured it was time to set the record straight a bit.
Those of you who self-manage will know that if you're going to be a successful landlord it really helps to have all the key components planned for and organised.
In this blog we're going to take a look at how to manage your responsibilities over the year so we can a) offer a balanced picture of what a landlord does and b) give you some hints and tips about how to make things work for you.
Now we've got that straight, let's begin!
Happy New Year!
Welcome to the New Year! Yes, we're fully aware we're publishing this in June 1st, but for the purposes of this blog, it's January 1st…
This is a great time to take stock and look at how things are with your life as a landlord; take a look at your portfolio (if you have one) and use this time to review and assess your overall situation.
Did you know there was such a thing as a buy-to-let property health check? If not, you're in luck, as we have a blog on that very subject for you. You may put it in the same bracket as your tax return, but we promise it'll be worth it.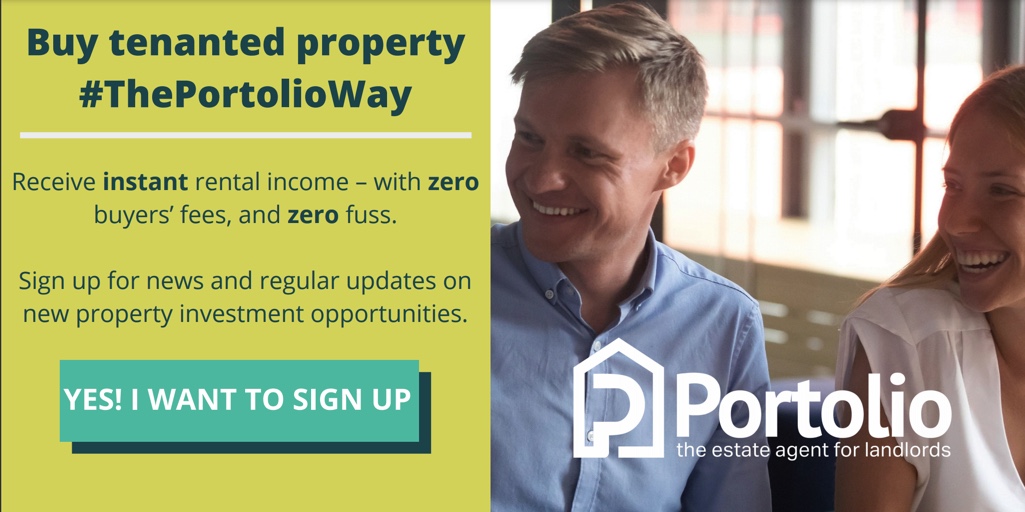 Maintenance and repairs
You can take a common sense approach to maintenance and repairs when it comes to times of the year and plan accordingly so you don't have a bunch of repairs all happening at once.
Summer is a good time to replace the boiler in preparation for increased use later in the year, and gutter cleaning is best done in Autumn. Although, unlike gutter cleaning, clearly a boiler replacement is NOT done every year.
As for roof repairs, it's always best to be proactive and catch a small problem like a loose roof tile before it becomes an expensive leak, so if you have some spare time get up there and take a look (or, better still get a contractor to do it)
It's completely possible to get control of your repairs and maintenance schedule through a combination of organisation and being proactive. Think of it as being kind to your future self (and your bank account)
TIP: You can take some important steps to managing repairs and maintenance with the life cycle approach.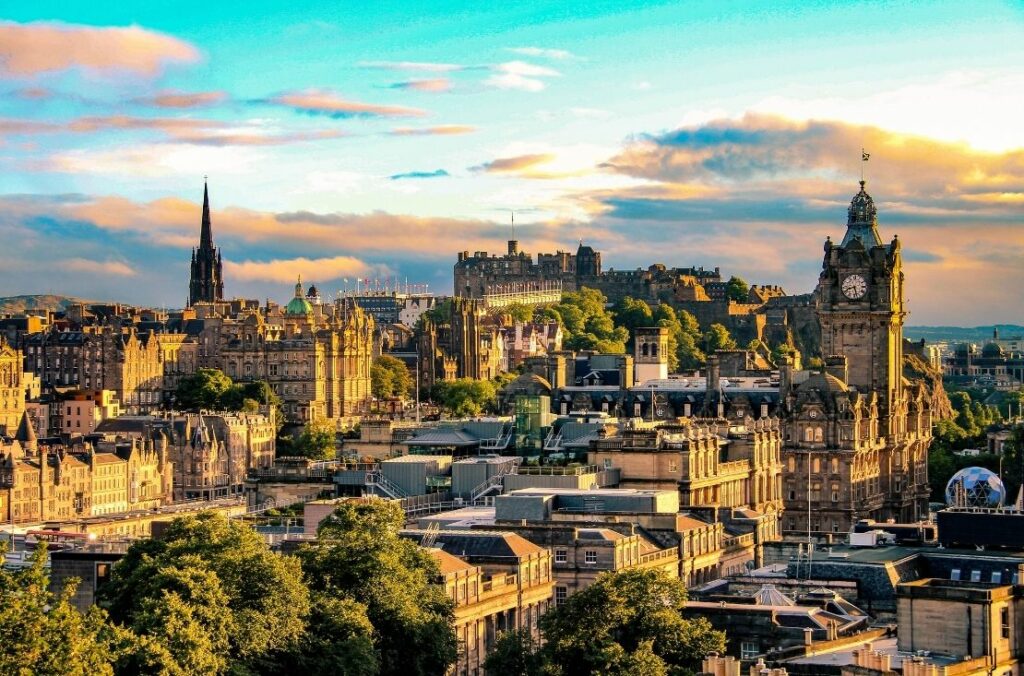 Managing the school/summer holiday period
Whether you have children or not, you'll probably feel the need to 'switch off' and have a break at some point. How do you arrange this when you're a self-managing landlord with tenants who might need to get in touch at some point?
The good news is, that with a little planning, it CAN be done. The key is good communication with your tenants and an up-to-date preferred contractor list (we'll talk about this further down).
Give them plenty of notice of your forthcoming holiday, offer to come round and discuss any issues they might have, and encourage them to contact you with any concerns they might have so you can pre-empt any problems.
Of course, this doesn't guarantee that you won't be contacted during your holiday, so you may wish to delegate a friend to be an emergency contact. They could also be a keyholder in extreme circumstances or tenant absence.
Pssst! Remember to allow for and inform your tenant about any time differences if you're holidaying abroad, esp somewhere like Australia.
Preferred contractor list
You may think this isn't really necessary. After all, there are loads of contractors out there, right? Well yes, technically there are, but consider this. If you have to find someone to fix, say, a burst pipe in a hurry:
Will they be available when you contact them? Remember, good tradesmen are usually in demand
Do they come highly recommended? It's best to use a tried and tested contractor
Are they reliable? You need a contractor you can depend on, especially in emergencies.
Are they local? Their contact information may have changed, and they may be based further away.
Are they time-served? This is important but not essential if your contractor can recommend an apprentice (everyone has to start somewhere, after all)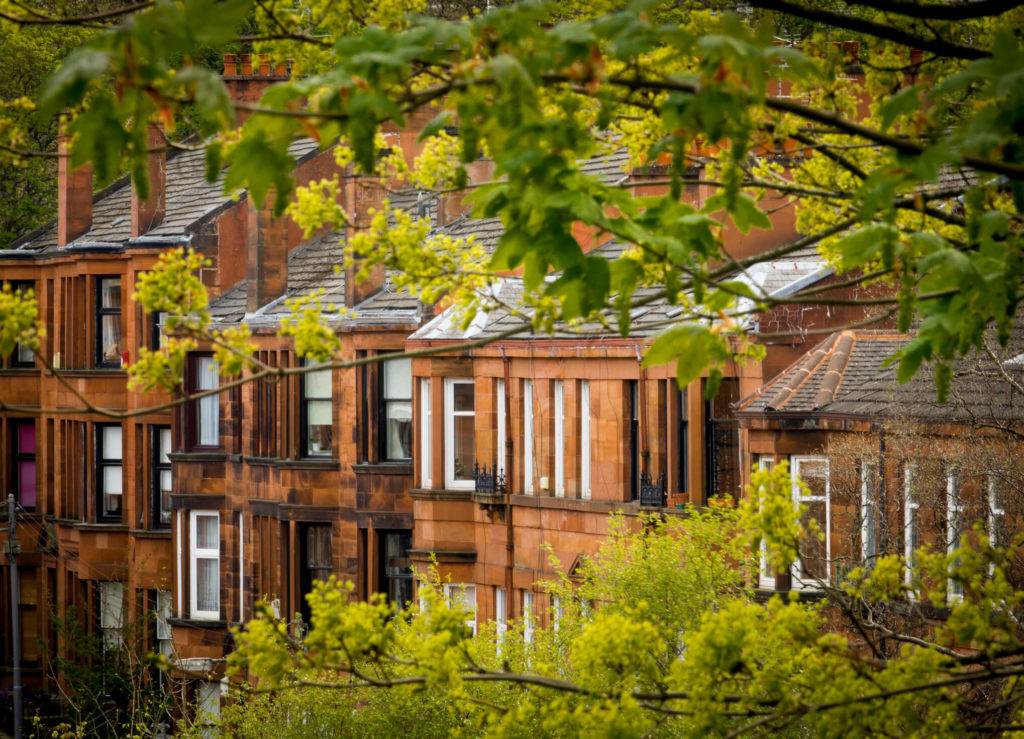 Since you won't know any of these things without prior research or experience of the contractor, that's why we strongly recommend having a preferred contractor list. It's part of the infrastructure that keeps your buy-to-let business sound.
So who should you have on a preferred contractor list? We'd recommend:
Plumber / Gas engineer
Electrician
Joiner
Builder
Roofer
General maintenance/handyman
If you haven't got a full team in place, ask for recommendations for family and friends. If one of your neighbours is having work done, you could have a word to see if they can recommend their contractor. You might even get to have a look at their work, too.
Once you have your preferred contractors in place, remember to review their work and get feedback from the tenants. Were they on time? Did they communicate well if they were running late? All these things are important.
TIP: Remember that contractors go on holiday too, so it's good practice to have a backup. Your contractor may even be happy to recommend one!
Compliance
By compliance, I mean all the important safety certificates, memberships and procedures that should be kept up-to-date:
Gas safety certificate
PAT testing
Tenancy deposit scheme
Landlord registration
EPC certificate
Smoke and carbon monoxide detectors
EICR
SAL membership (for Scottish landlords)
Legionella risk assessment
Buildings and contents insurance
HMO License (if applicable)
When you first rent a property out, you get the compliance all done straight away, so while this can feel like a bit of a hassle when it's time to renew and it all comes up together, but it's worth it (a bit like the feeling when you finally get your tax return done)
Not all certificates are annual – the EPC (energy performance certificate is generally valid for ten years and the EICR (Electrical Installation Condition Report) is valid for five years but it's good to keep it in mind regardless.
PAT testing is one of those duties that's all too easy to forget about, because as long as all appliances work the tenant is unlikely to report any anomalies. So it's essential to set a reminder just to stay on top of things.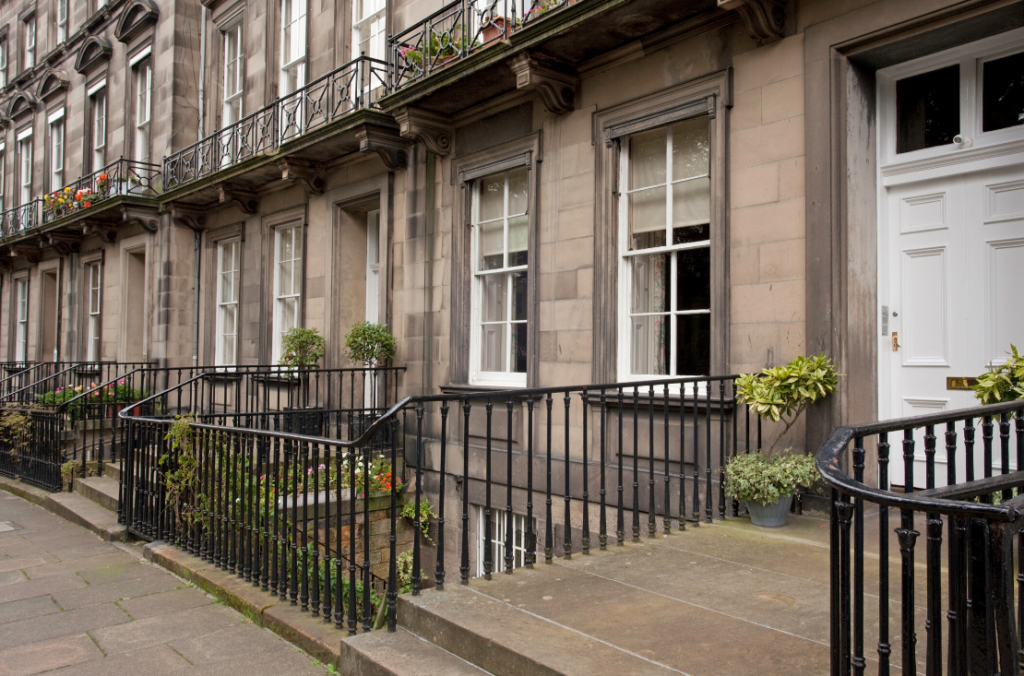 If you have more than one property then the compliance dates are more likely to be further apart. This is one of the many reasons why we're a big fan of spreadsheets, as it can help organise multiple properties under one compliance heading.
Finally, it's important to remember that compliance legislation, as with all legislation regarding the PRS, is subject to change in the future.
To that end, it's useful to keep a look out for any forthcoming Government consultations relating to the PRS in Scotland as this can be a valuable chance to get involved in any potential changes.
Inspections
If you're a self-managing landlord, you'll be aware of the importance of inspections. Not only are they essential in ensuring your property remains safe, secure and in good condition, but they're important in maintaining good relationships with your tenants.
As for timings, that's something that differs for everyone. It makes sense to avoid popular holiday periods such as school holiday and the festive season.
For new tenants you might initially schedule an inspection every three months. We recommend that if you're happy with your tenants, then twice or even once a year can be sufficient.
When it's time for your tenants to vacate the property, you'll need to schedule an exit inspection. It's important that this is planned and executed in good time as a typical exit inspection may take 1-2 hours depending on the size of the property.
You will then have to communicate with the tenant and the tenancy deposit scheme to process the deposit return if – fingers crossed – everything is in order.
The contingency cupboard
This is applicable all year round, and certainly helps to make your life easier as a landlord.
Much as we love trying to be paper-free, there's definitely something to be said for hard copies such as receipts, guarantees and certificates.
Not to mention rental agreements, compliance documents, accreditation letters, appliance guarantees and everything else, it's a good deal of admin and must be kept in order as it might be needed at very short notice.
We can't always rely on technology, so it's good to have paper copies in case we lose internet access or one of the tenants needs some paperwork.
You also might like to have a few essentials handy: a key for the gas box, spare door keys, replacement kettle and toaster, extra bulbs for the fridge and oven, and fire blankets.
TIP: It's good to refer to this blog post about the annual buy-to-let property health check if you feel you might have missed something admin related.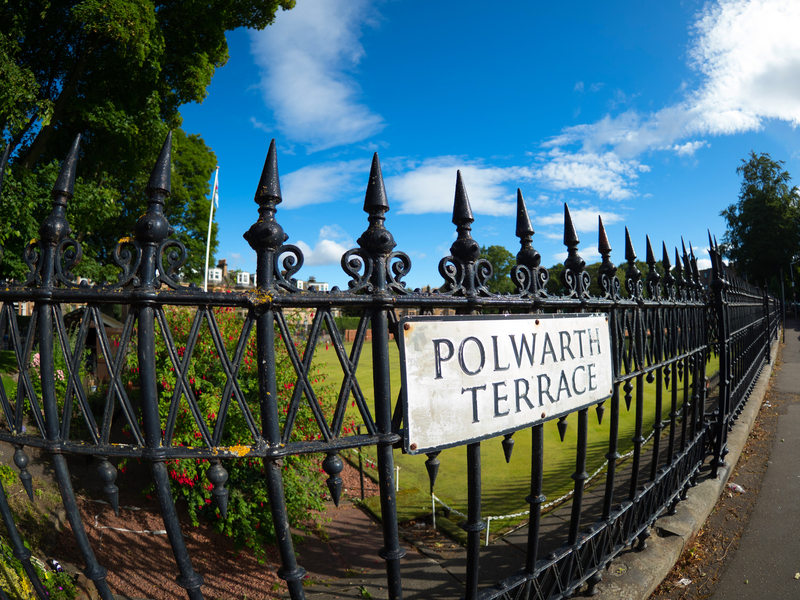 Rent collection and general admin
As we all know, admin isn't something that can be done on a once-a-year basis, but it CAN be organised and tamed a little bit.
Try to set aside some time once a week to check that contractor invoices have been paid and any outstanding flagged up. You never know when you'll need to call on a contractor, so it pays to, well, pay them on time!
As rent collection happens monthly, it makes sense to take a good look at your bank statements at least once a month to check the rent has gone in on time. If you have a rainy day fund set aside (we recommend three months rent) check that it's topped up.
TIP #1: If you find yourself concerned about a rent arrears issue, this is an excellent blog to take a look at.
TIP #2: I get that it's a chore, but it really helps to get ahead of your annual tax return. Our friends at the Scottish Association of Landlords have produced a concise and useful guide.
The good stuff
If you're a self-managing landlord, you'll know it's a good feeling to provide a safe, secure home for your tenants in return for a regular monthly income. Most landlords are worlds away from the 'fat-cat' cliche and treat their tenants with kindness and respect.
Obviously there's the investment side as well and the knowledge that owning property also provides some security in later life. It's a responsibility that feels good and offers a win-win for both parties.
TIP: Buying tenanted flats from a specialist estate agency is a good way to safeguard against bad tenants.
Advice from the property pros: expect the unexpected!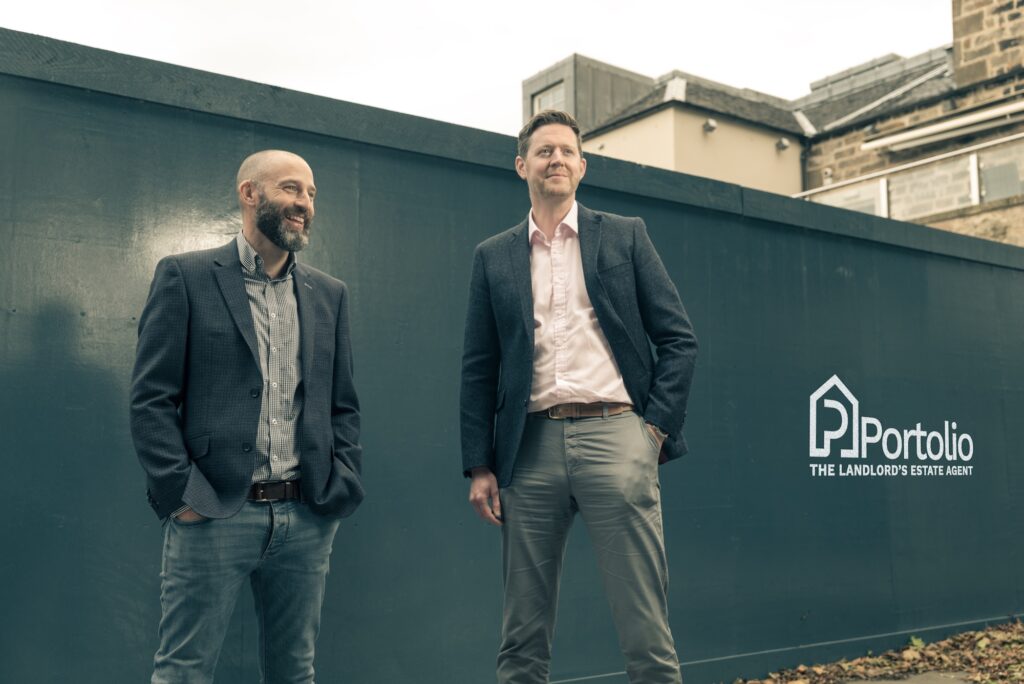 If all that sounds like a lot – I get it. While many self-managing landlords take it in their stride, it's not for everyone, especially if you're trying to manage the responsibilities of work and childcare at the same time.
The good news is that you don't have to give up your buy-to-let. You can sit back and pass the responsibility over to a letting agent. Yes, they charge a fee, but if it buys you some breathing space and peace of mind, it's completely worth it.
If you're happy to self manage, then having a preferred contractor list, a realistic overview of repairs and maintenance and good communication with your tenant means that you can react quickly to any unexpected situations.
What we've also found really useful is building a good relationship with our contractors. Look for ones who have had plenty of experience of buy-to-let properties, are friendly and trustworthy, and communicate well about when they're on holiday or unavailable.
Last, but definitely not least, remember to keep properties fully compliant. Get your safety checks scheduled, arrange regular inspections, and keep your eyes open for any small issues such as damp patches or defective bath seals.
This way, it's much easier to spot potential issues and nip any problems in the bud.
In summary…
If you've made it this far, thanks for reading! We hope that you now have a fairly accurate and not too intimidating picture of what being a landlord involves over the course of a year, and how to manage it in a reasonable way.
If you're considering becoming a landlord there's plenty of good information and advice out there. It's great to share some positive experiences but we understand you'll have your own questions.
We're always happy to have a chat and help, so please feel free to get in touch with us!
Written by Ross MacDonald, Director of Sales & Cofounder of Portolio
Get in touch on 07388 361 564 or email to ross@portolio.co.uk