A motto I'm fond of quoting is: 'Prevention is better than cure.'
You might think this is particularly true when it comes to property, and you'd be right.
Hopefully, you'll have managed to avoid most of the issues for landlords that I'm about to look at. However, there may be a few on this list that you weren't quite aware of.
In that case, I hope this will help you keep an eye out for any developing problems, and help you nip them in the bud before they become more challenging.
As one half of Scotland's only estate agent for landlords, it's fair to say I've seen the best and worst of what landlords have to deal with. The good news is that the good stuff far outweighs the bad.
Still, it's better to be prepared, don't you think?
IMPORTANT NOTE: The contents of this blog should not be taken as legal advice. If you are dealing with one or more of the situations described below, always follow the guidance as set out in the PRT (Private Residential Tenancy) or SAT (Short Assured Tenancy) to ensure that the correct procedure is followed.
Now we've got that out of the way, let's jump right in and get started:
7 common issues for landlords and how to avoid them
Let's start with one that absolutely nobody wants to deal with…
1. Rent arrears
Rent arrears has to be up there as one of the worst situations you can face as a landlord. However, arrears don't always mean that you're facing a battle, so try not to panic.
Sometimes life happens in unwanted ways; your tenant may have lost their job or become unwell, but there is plenty you can do as a landlord to hopefully minimise the situation. Stay in touch with your tenants and keep the chain of communication open.
As soon as your tenant stops communicating in regards to an important issue such as rent arrears or antisocial behaviour, that's when it starts to become frustrating for both sides, so maintaining a good relationship with your tenants is key.
During the first year of the Covid-19 outbreak, many landlords offered to pause or reduce the rent until their tenants' situation improved. Sometimes though, all avenues are exhausted and the tenant advises that it would suit them best to end the tenancy.
Obviously this is an extreme case, such as deliberate or intentional non-payment and then If there is really no possibility that you will be able to recover the monies owed, it may be best to just let that tenant go.
This may seem like an odd way to deal with the situation but if you have reached the point where your tenant is unable to pay their rent arrears and has no income, then you as a landlord are going to keep losing money unless action is taken.
So, if your tenant is willing to go and make room for another who will pay their rent, you can offer to end the tenancy early. It may not be ideal, but sometimes you just have to go for damage limitation.
TIP: If you'd like to know more about how to cope with this issue, take a look at our blog which goes into detail about your options regarding rent arrears.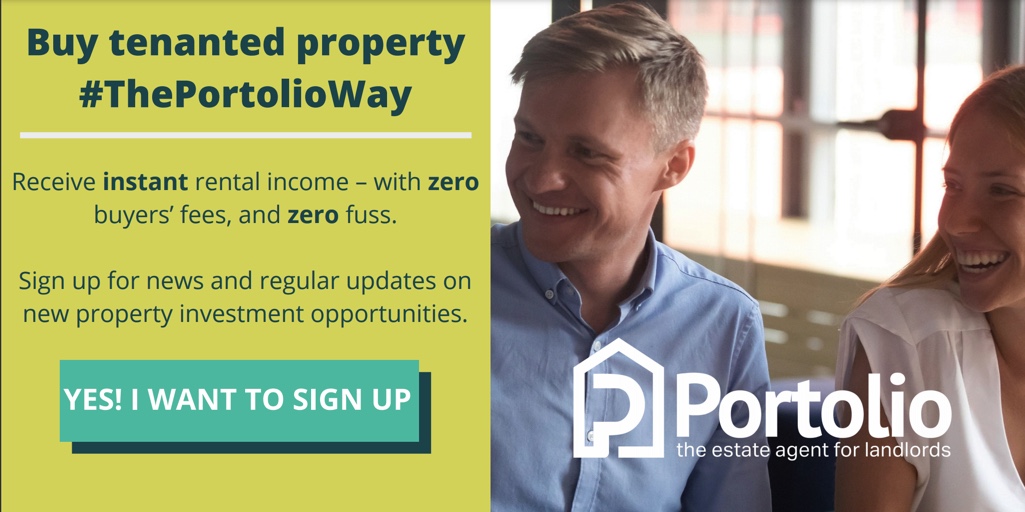 2. Antisocial behaviour from tenants or neighbours
Of all the issues for landlords we've encountered in our time, this next one is never fun to deal with – but let's explore it from both sides.
Antisocial behaviour from tenants
Playing loud music, the unpleasant consequences of too much alcohol or just failing to consider other people can all have a significant effect on the neighbours.
One person's idea of reasonable noise can be very different from another's. You may consider that any noise past 10pm is unreasonable, but if your neighbours are students, they are unlikely to share that view. It's a tricky one.
No-one wants to have to police their tenants, (you're not their parents, after all) but sometimes a quiet word is necessary. Again, maintaining a good relationship with your tenants is important to ensure that things go smoothly.
In the case of HMO licenses, these are renewed every three years and offer neighbours an opportunity to compile a list of reasons why the license should be challenged, which is not good news if you have uncooperative tenants.
While we don't have a crystal ball to see into the future, getting references from past landlords, ensuring that the tenant is in steady employment and keeping to a regular schedule of inspections can prevent many awkward situations from escalating.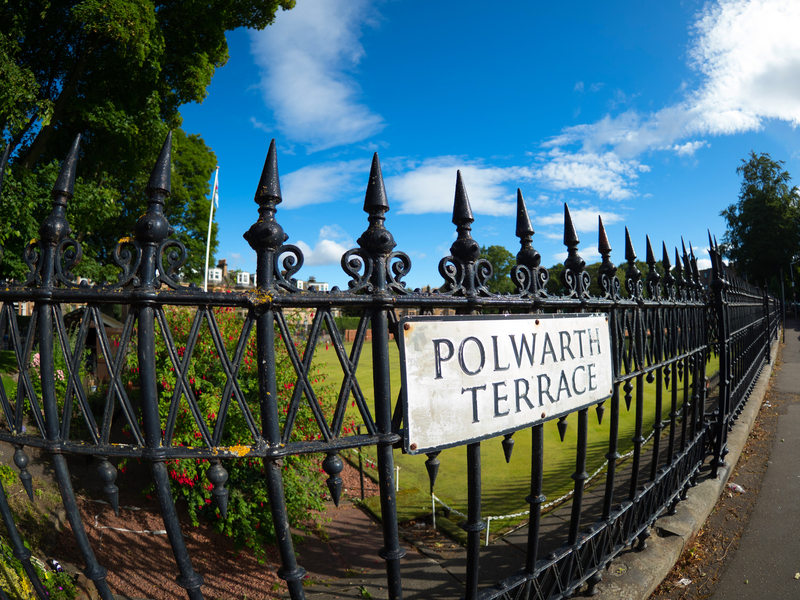 Antisocial behaviour from neighbours
What if the antisocial behaviour is not from your tenants, but another neighbour? This is obviously far more tricky to deal with, and worse case scenario would lead to the tenant vacating the property while the problem neighbour remains.
If this leads to a situation where you're having to place a new tenant in the property every six to 10 months, that is a huge hassle that you'd obviously rather avoid.
Just like you, your tenants want to live in their homes free of other people's noise and disturbance. In these cases it's a good idea to involve the council and attempt to resolve the problem with some mediation or other positive dialogue.
Under the Antisocial Behaviour etc. (Scotland) Act 2004: "…every local authority, together with the relevant chief constable, must prepare, publish and review a strategy for dealing with antisocial behaviour in their council area."
TIP:Under One Roof is a not-for-profit organisation that offers sensible, impartial advice for landlords in this situation. We highly recommend it!
3. Subletting
We should say here that subletting a property is legal if done with the landlord's permission, but we would stress that it does require a separate contract. You would also have to check that you were fully covered under the terms of your insurance.
Finding out that your tenant has been subletting the property illegally, however, is a situation that is, unfortunately, becoming more and more common. The Edinburgh Evening News featured two major operations in 2021 alone.
Not one landlord wants to discover that their buy-to-let property has been used as an AirBnB or divided into separate bedsits.
So how can you try to secure against this happening?
Firstly, make sure all references are thoroughly checked. Finding out as much as possible about the tenant's background and past renting history will enable you to build a picture of their character.
In doing this, you won't be able to remove the risk factor entirely, but you may be able to minimise it. Of course, references can't predict the future, but they can provide a degree of assurance based on past behaviour.
Secondly, schedule your inspections on a shorter time frame. If you normally inspect your property every six months, make it three months. You might feel like this is less relaxed than you would normally be with your tenants, but the peace of mind is worth it.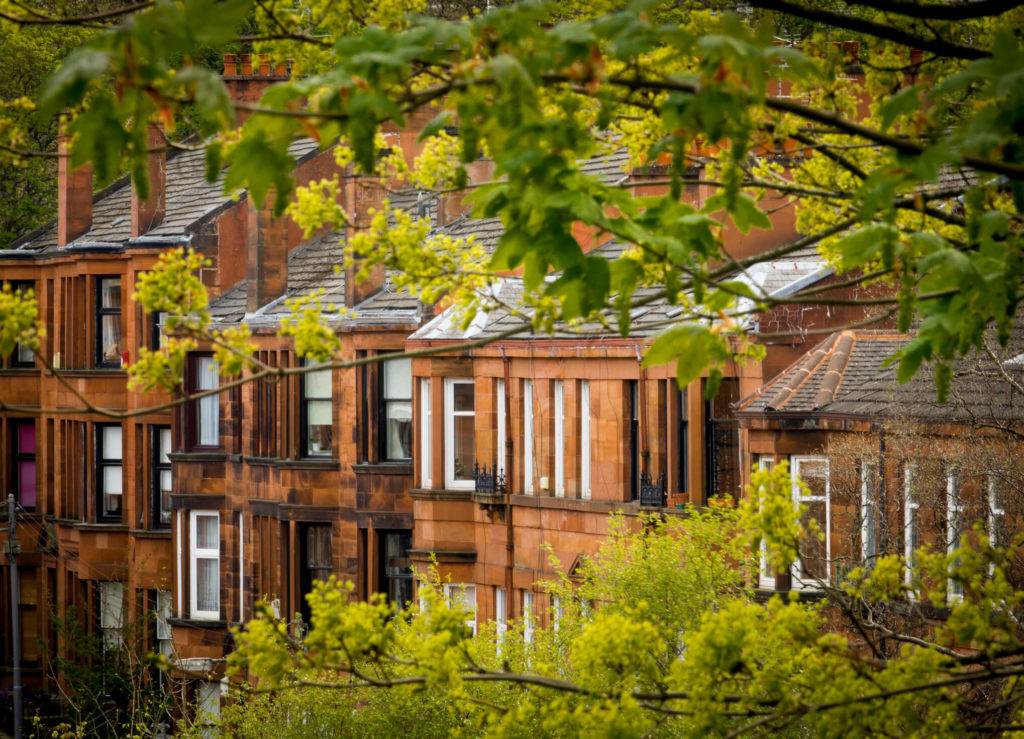 4. Internal major repairs
It's something all landlords dread, that call to say that the floorboards under the bath are rotten, or the boiler needs replacing, or there's a major issue with the electrics.
And with good reason, because you may be looking at not only the cost of the repair but a possible reduction in rent to make up for the inconvenience to your tenant. No landlord wants to hear the word 'uninhabitable' in relation to their property.
Although some insurers will pay out to rehome the tenant in another property while repairs are carried out, this isnt always the case, so check your insurance carefully.
If your buy-to-let property is one of the many older properties in Scotland's cities, it pays to keep an eye out for any signs of decay or disrepair.
Take a closer look at some potential problem areas during inspections, such as the kitchen and bathroom. Sometimes a simple check of the boiler pressure is enough to prevent an issue later on.
Likewise, taking remedial action when you see worn sealant around the shower or bath, signs of wear in the grouting around bathroom tiles, or a leak below a washing machine; all can help to stop small problems becoming bigger ones.
5. Communal repairs
Edinburgh, as I'm sure you're aware, is full of old buildings in desperate need of attention. Unlike Glasgow, where factoring on traditional buildings is much more common, there is no way to compel Edinburgh residents to carry out communal repairs.
There have been murmurings about compulsory factoring of all tenements in Edinburgh from the Scottish Government, but nothing seems to have come of it yet.This is a great shame as it's badly needed in the face of the serious problem of decaying old buildings.
The recent controversy over cladding is another example of a major repair impacting all the residents of the building. This has rendered many buildings effectively valueless until the important work is carried out.
During my lengthy years as a property professional, I've noticed a tendency for residents to stick their heads in the sand when it comes to communal repairs. After all, the likelihood of any of us checking guttering or going up to the roof is very slight.
And that's understandable because your focus is on your own property. Which is fair enough. I've certainly been guilty of this as a tenement dweller. At the end of the day you just want to shut the door on the outside world.
So how can you stay ahead of these issues? Again, you can't predict the future but you can undertake regular checks.
Where possible, involve as many others as you can. Start a Whatsapp group to communicate with the other owner-occupiers in the stairwell.
You may have one or two residents who don't want to be part of this. In this case, try to keep the communication open as much as possible.
In cases where you can't easily obtain a portion of the funds from other landlords, you can approach the Council about their missing share service.
The worst case scenario is that you may have to remortgage the property to raise the capital needed, which might be difficult, but sometimes we just have to take the hit, uncomfortable as it might be.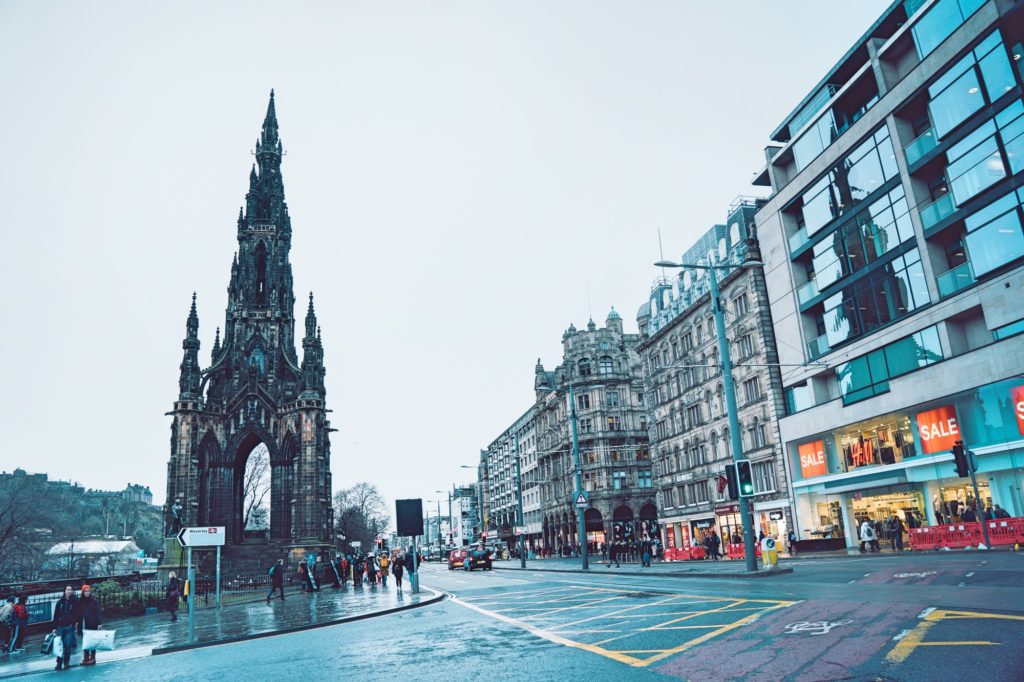 6. Forgetting safety certificates
Imagine if the boiler in your buy-to-let property caused a fire and you hadn't renewed your gas certificate. Or there was a serious issue caused by a faulty fuse box and you had forgotten to renew your EICR (Electrical Installation Condition Report)
Although you might think the renewal of safety certificates is a no-brainer, it can and does happen. I dealt with a situation recently where a landlord had forgotten to renew their safety certificates and it meant that the house sale completion date was delayed.
People are human and they make mistakes, but in the case of safety certificates, forgetting them can and does have serious consequences. At the very least your property can be damaged, and the worst? Well, that doesn't really bear thinking about.
As with all the situations in this blog, it pays to be proactive rather than reactive. Things can happen between inspections but if they are dealt with promptly you will have the peace of mind of knowing that a professional engineer has dealt with the problem.
7. Property left in terrible condition at end of tenancy
This is a situation no landlord wants to find themselves in: the dreaded point when you go to inspect the property at the end of tenancy only to find that it has been completely ransacked.
When this happens, there is a great deal of hard work and expense needed to bring the property back to a reasonable condition for the next tenant. A deep clean may be needed, and they don't come cheap.
It's understandable that you may be nervous about this, but again, like most issues for landlords, being proactive rather than reactive can be a huge help.
It's good to have a strategy in place. Schedule your first inspection for three months after the tenant has moved in. If all is well, you can wait another three or even six months before the next inspection.
However, if you notice some signs of damage around your buy-to-let property then this is where you need to communicate to your tenant the importance of taking care of the property.
Depending on the situation, you may offer to, for example, freshen up some paintwork as a goodwill gesture. If applicable, this can be a way of hitting reset so that you and the tenant can make a fresh start.
If, further down the line, the tenant has shown flagrant disregard for the importance of keeping the property in good order then you may have grounds for ending the tenancy.
It's at this point I would really like to stress the importance of keeping a record of all these actions: invoices, emails and any related correspondence
If you have to make a claim under the property deposit scheme this evidence will be essential, so good record-keeping is a must.
TIP: While we're on the subject of good record keeping, we should also mention the importance of an accurate and up-to-date inventory. This can be factored into any claims you may have to make against the tenant's deposit.
Advice from the property pros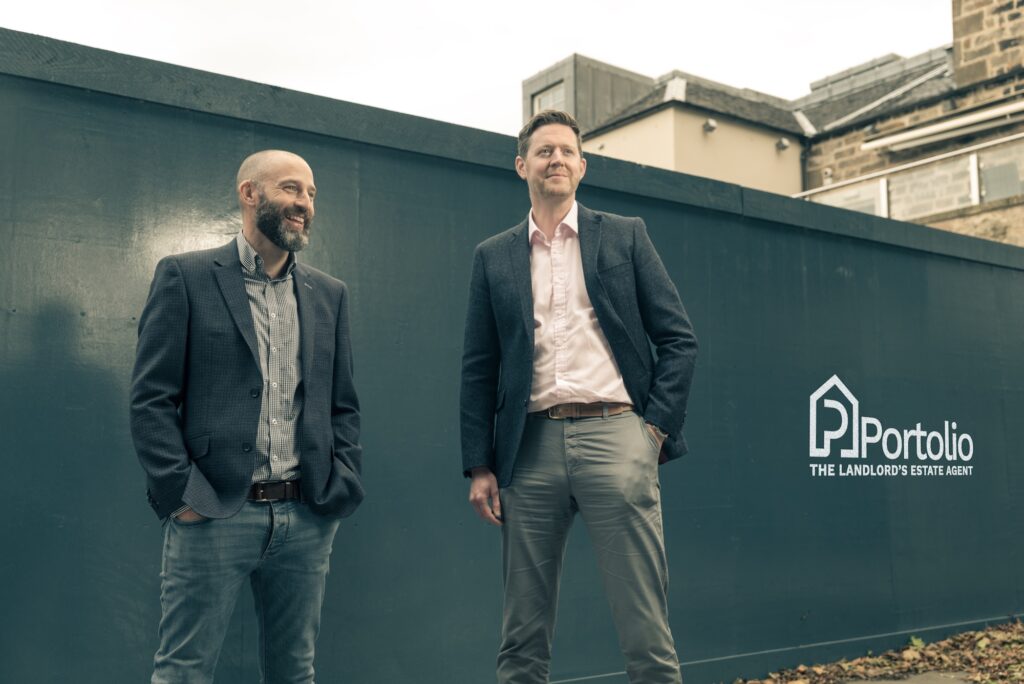 While I totally understand that no-one wants to hear the dreaded news about property damage or substantial repairs, it really pays to stay in the loop and on top of things.
That said, you may find that even though a prospective tenant appears sound, your gut is telling you that something feels 'off'. In these cases, it's always better to trust your intuition.
You may be saving yourself a lot of hassle in the future.
It really helps if you can forge the best relationship that you can with your tenants if you are a self-managing landlord, or ensure that your letting agent is carrying out regular inspections.
This way you will hopefully nip any problems in the bud before they get a chance to grow.
Not to labour the point, but I cannot stress enough how important it is to communicate with your tenants, maintain good relationships and stay on top of any issues that might arise.
Pssst! Did you know that you can buy and sell tenanted property? Buying a property with the tenant already established is a great way to ensure some peace of mind with the buy-to-let process.
You'll gain a tenant with a proven track record – no need to wait while references are obtained – and it takes away a great deal of the nerves and guesswork, as well as providing income from day 1.
TIP: Why not take a look at an earlier blog for more on the benefits of buying a tenanted property.
In summary
It's not the most cheerful subject in the world, I know. But, you'll really benefit from keeping on top of these common issues for landlords before they come up.
It never hurts to be proactive, especially if it helps to gain peace of mind (remember, we're speaking from experience here!).
If you would like any more information or advice about buying or selling tenanted property in Scotland, or any aspect of buy-to-let, we're always happy to have a chat.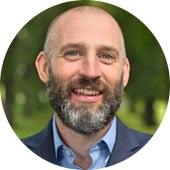 Written by Chris Wood, MD & Founder of Portolio
Get in touch on 07812 164 842 or email chris@portolio.co.uk