Are you wondering how you can sell a tenanted property – or if it's even possible?
You may be wondering who's going to buy a property with the tenants still inside – and how the process differs from a standard property sale in terms of whether it'll be advertised or not.
Perhaps you're curious about where the buyers will come from!
These aren't unusual questions if you're new to the idea of selling tenanted property.
Which is why, as an estate agent specialising in tenanted property sales on the open market, we thought we'd take the time to explain more below – along with providing some helpful advice.
So, without further ado, let's get started with some of the basics.
How is it possible to sell a tenanted property?
Although not many people are aware that selling a tenanted property is an option, there's actually nothing stopping you.
It's really quite straightforward, with the tenancy agreement simply changing hands to the new landlord. The tenant still retains all of their legal rights, and nothing changes.
TIP: That's how it should work around nine times out of 10. However there are some cases where a new tenancy agreement is required by law. You can read more about it via our blog: 'Buying and Selling Tenanted Property: What Happens to the Tenancy Agreement?'.
There are actually some great benefits of doing things this way.
You can maintain rental income right up until completion of sale, have no void utility costs, and be able to sell your property as is – plus, it allows your tenants to stay in their home (with the very occasional exception).
Pssst! There's also plenty of great benefits for buyers, too. Such as being able to purchase a fully-compliant rental property, with income from Day 1, maximising cash flow and minimising risk.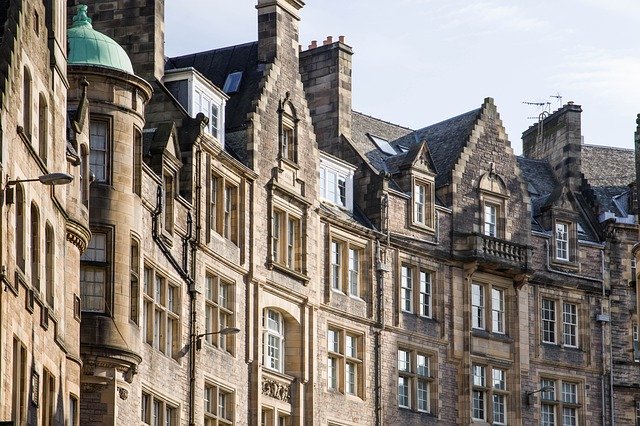 What's the best way to sell a tenanted property?
Without a doubt, the best way to sell a tenanted property is to do it via a specialist estate agent who's experienced in tenanted property sales – rather than a regular estate agent who'll usually be much less focused on the type of buyer you'll ideally want.
Regular estate agents usually don't have to worry about things such as how to fit viewings around tenants' lifestyles, communicate with tenants, and make the properties look as presentable as possible when tenanted – they may see it as 'extra hassle' they don't want.
And, perhaps most importantly, they won't have access to many thousands of property investors who will be interested in buying your tenanted property (although, a good specialist estate agent will be sure to promote on the open market, too).
TIP: Check out our blog entitled: 'What's the Process for Selling a Tenanted Property?' to find out more about what's involved.
Tips from the tenanted property pros
The best advice we can give you is (you guessed it!) to contact an estate agent (or even two or three) who specialises in selling tenanted property. They should be happy to listen to your needs and learn more about the situation, before giving you some free, impartial advice.
They should also offer you a free valuation of your property, based on the market conditions, the local area and the historic values – and subsequent sale prices of similar properties nearby. This is all done remotely, without requiring access.
TIP: It's vital to ensure your property's fully-compliant – if you're using a letting agent, you shouldn't have to worry about this, however, if not, any good tenanted property sales specialist should be able to help guide you through the necessary process.
From that point, if you decide to go ahead with selling, your specialist estate agent should be able to communicate with your tenants and set their minds at ease (learn more about how we do that via our recent case study). It's so important that they're on-side for things to go smoothly.
Selling on the open market means getting a formal home report survey, and again a specialist estate agent selling tenanted property will be experts at making this a smooth process. Once the home report is complete, the property can be marketed at an agreed sale price.
A quick success story
Couldn't let you go without telling you about one of our recent cases, to perfectly demonstrate the importance of using a tenanted property sales specialist and the difference it can make.
One of our clients had a modern, two-bedroom flat in Springfield; an area of Edinburgh that's shown a lot of capital growth over the years. Properties there tend to let very well, with competition for tenants. This particular tenant had lived in the property for six years.
There was lots of interest in the property. We had arranged a number of viewings from investors. However, a spanner in the works was that the tenant was paying just £650 per month for the property, despite the market rent for the area being potentially as high as £900.
Everyone who went to see the property – despite wanting it – didn't want to be the ones to end the tenancy. The owner didn't want that for the tenant, either. Eventually, we managed to find someone more motivated by future capital growth than instant yield.
NOTE: We're currently working on building a huge list of potential buyers who are all driven by different motivating factors; including location, yield, capital growth, and style of property. It's our aim to support all landlords, in all sorts of scenarios.
This meant that the tenant got to stay in the property. Which was just as well, as they were a good tenant, looked after the property very well, and were great at communication and providing access.
In the end, everyone was happy. It felt like we'd achieved a great outcome!
In summary
We hope you've found this blog helpful when learning more about how you can sell a tenanted property. As the only estate agent in Scotland specialising in open market tenanted property sales, we feel it's important to educate people about this great option.
Of course, it's not right for everyone – but you'll never know if you don't do your own research into it and fully explore your options. We're passionate about property, and feel everyone should have access to all the facts so they can make more informed decisions.
If you have any questions, or would like to learn more about selling a tenanted property, why not get in touch? We'd love to hear from you!
Written by Chris Wood, MD & Founder of Portolio
Get in touch on 07812 164 842 or email to chris@portolio.co.uk