If you want to have the best chance of success in property, you need to set some goals.
Getting started in buy-to-let isn't always straightforward; sometimes it happens in roundabout ways. Perhaps you've inherited some money, and think property is a good investment choice for you. Maybe it's a long term strategy to help you retire.
You may even have become an accidental landlord, and inherited a property that's either currently tenanted or it could be empty.
Whatever the case, it's never too late to set property goals for yourself and come up with a strategy – something that should be constantly evolving throughout your property journey.
In this blog, I'm going to explain why setting goals is important, as well as what those should look like, and even where to start. So, buckle up!
Why setting goals from the beginning is important
Getting started in buy-to-let may seem like a fairly hands-off investment choice – after all, you're not moving around stocks and shares, and as long as you choose the right letting agent, you don't even have to take care of certifications and maintenance. 
And that's a fair point. However, it's not the most passive method of investment in terms of the emotional side of things, and time, depending on the way you want to go about it (such as self-management).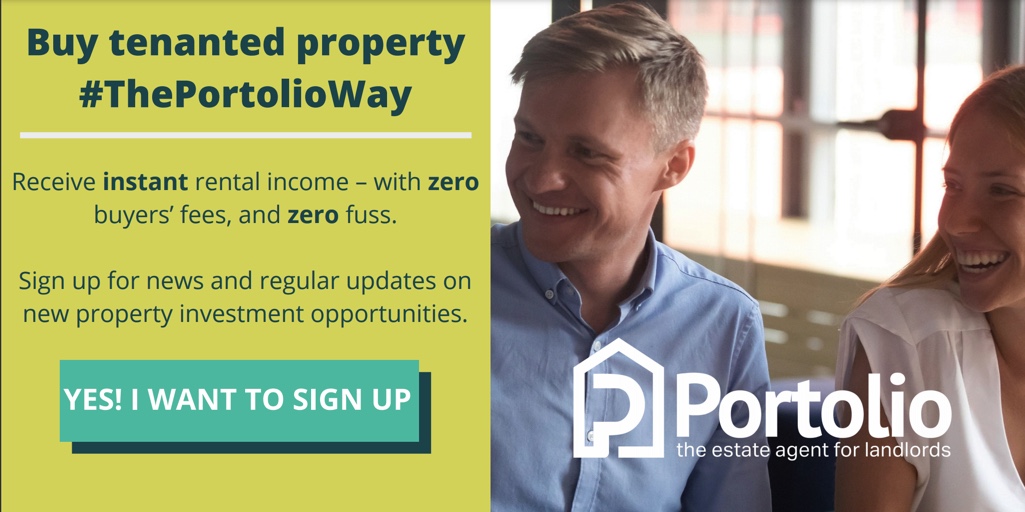 You need to consider whether being a landlord suits your temperament, and what your overall goals are from the beginning, so you can work out whether getting started in buy-to-let is really the right way to get there.
Otherwise, you don't want to find yourself 10, 15 or 20 years down the line and only just working out that you need to do a complete 180 on your strategy to get the results you need (for instance, ensuring you'll get a decent pension).
What do some typical goals look like?
Glad you asked. Some things to think about would be the level of income you're looking to make – or, in some cases, replace. Do you want one property, or 21? Will property mainly be used to supplement your income, or will it become your main career?
Here are some examples:
Perhaps you're 40 years old now, and are thinking forward to 20, or 25 years into the future when you'll retire. Naturally, having a few properties on the go will bring in a much-desired income, but you need to get onto the ladder now.
Or perhaps you may be looking towards an exit strategy, so you can make more money now and sell your properties for a large lump sum when you hit retirement age. In other words, a retirement windfall to sail off into the sunset with.
Of course, it's not all about retirement. Perhaps you're a 30-year-old business owner who's been doing well and wants to supplement your income whilst making your money work a lot harder for you, creating more financial independence right now.
Where to start when setting property goals of your own
The best place to start is by thinking about where you see your own property journey headed right now – and being aware that this most likely WILL change as it (and you) evolve.
Some of the above examples will probably have given you some food for thought, but it's important to get professional advice so you know you're on the right track from the very beginning. 
Sit down with a professional account and thoroughly explore your options, such as whether or not to buy as a limited company, your long-term goals, and the arithmetic it's going to take to get you where you want to be in 10, 15, or 20 years' time.
TIP: You may also want to explore other property strategies, such as buy-to-flip – combining both may get you where you need to be faster. However, for this blog, we'll focus on buy-to-let, which we've blogged about as a steadier BRRR strategy. 
Some additional questions to ask yourself include:
Will the property be self-managed or will you use a letting agent?
What location will your property be in?
Do you want a property with greater yield now, or a higher capital appreciation over time?
Will you spread your properties (and therefore the risk) out over different areas and need more than one letting agent?
What about a rainy day fund – will you have enough put aside if needed for emergencies?
Will you use a lifecycle approach to decide (and anticipate) when the boiler, kitchen, bathroom etc. need to be replaced?
Will you apply for lending, and if so, will you opt for a fixed-rate mortgage deal with early redemption fees?
Advice from the property pros
I talk to a lot of people selling their tenanted properties. A lot of the people we talk to only own one or two they've had for a long time. Others I speak to are looking to sell their smaller properties (usually flats) to buy a bigger one.
One particular client came to us with two one-bed city centre properties. They'd served him well, and he'd made a decent income, but he was looking to evolve his way of investing and make the most of the capital growth from both properties.
The plan was to sell both of the flats and pool his money to buy a city centre HMO property instead. The one-bedroom flats were lower risk, but now he was a seasoned landlord, he knew he could get lending for a HMO – so that's just what he did!
You should be aiming to constantly evaluate and reevaluate your property goals, as your strategy should evolve along with you. We've explained more in our blog about the importance of an annual review. Because life happens; it just does. 
Case in point, someone conducting a review two years ago with properties in the city would never even have dreamed of the challenges Covid has brought us all. They may now be considering a retreat to the countryside!
In summary…
Well, there we have it! I hope you've found this blog helpful when thinking about getting started in buy-to-let, and setting property goals is absolutely the best place to begin. Why? Well…
Just like when setting out to accomplish anything in life, setting property goals and having a strategy in place is absolutely vital – even if you didn't initially intend to be a landlord (and you'd be surprised how many accidental landlords we come across).
If you'd like to learn more getting started in buy-to-let, and buying tenanted property in particular (with instant rental income from Day 1), feel free to get in touch. 
We're always happy to listen and provide some free advice – and we'd love to hear from you!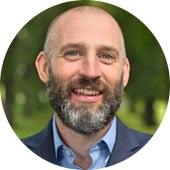 Written by Chris Wood, MD & Founder of Portolio
Get in touch on 07812 164 842 or email chris@portolio.co.uk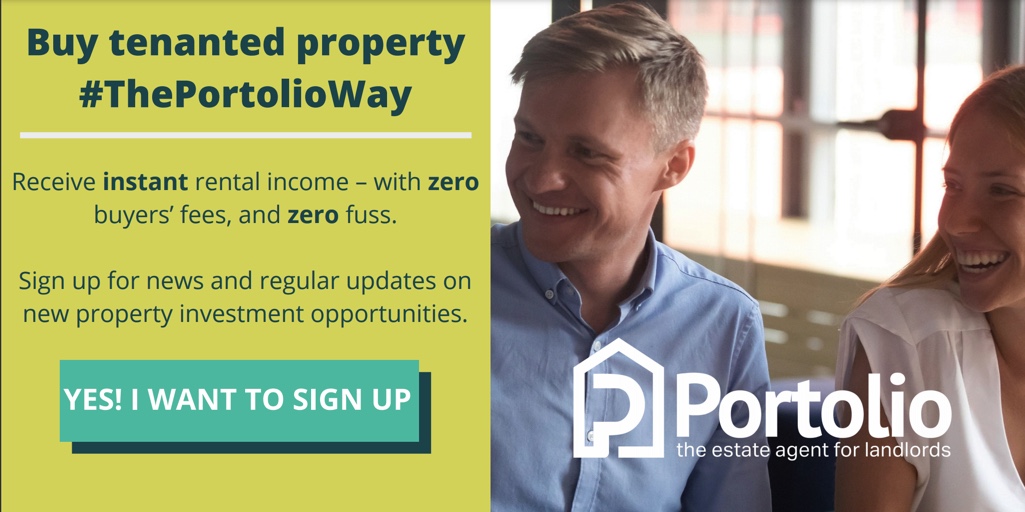 Other blogs you might be interested in: