Curious about what to look for in a home report, or even what that is?
If you're buying from overseas or new to property buying in Scotland, you may not have heard of the home report. So, what is it?
The home report is a document that's unique to the Scottish property market. It was introduced in 2008 and designed to offer more information about a property's condition and value to a prospective seller.
Previous to 2008 there was a need for multiple surveys and valuations to be carried out, usually by the buyer, and there was the issue of artificially low asking prices being set.
Now we know a little more, let's find out what to look for in a home report.
What to look for in a home report
A home report is instructed by the seller can only be carried out by an accredited surveyor, and comprises three documents that give an overview of the property's condition:
An energy report
A property questionnaire
A single survey and valuation.
Only surveyors registered with, or authorised to practise by the Royal Institution of Chartered Surveyors can produce Single Surveys.
If you are wondering what to look for in a home report, grab a pen, as it's full of important information.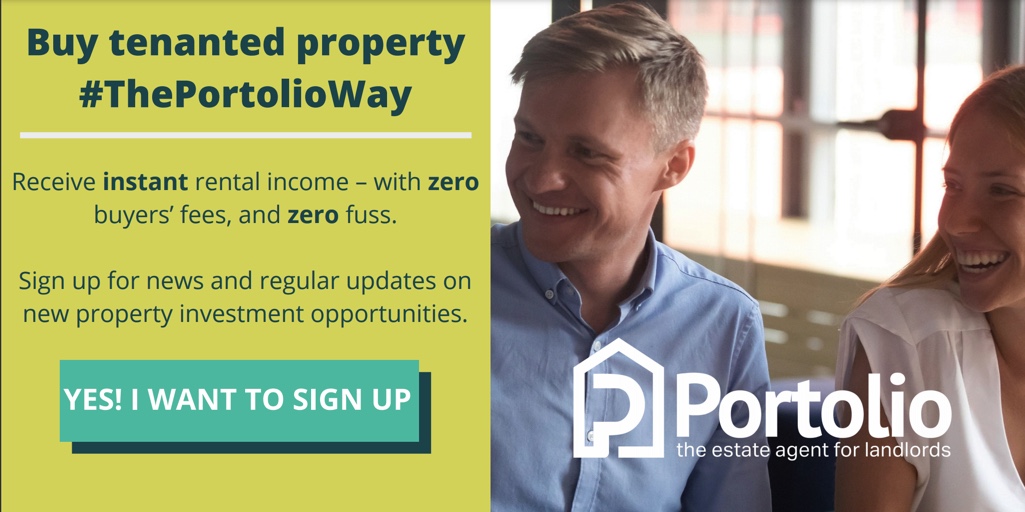 The energy report will show the EPC rating  – preferably a C or higher, as lenders may be unwilling to lend on a property rated D or below. A lower rated property will also be more expensive to run, and could have issues with upgrading. 
This is where the property questionnaire is important, as it gives more detailed information about the property, such as any notices which might affect the home. It may be more difficult to upgrade a listed building if you can't alter the windows, for example.
You will also see that in the condition report, elements of the property may be rated one to three. Not all surveyors use colours, but typically number one is green, two is amber and three would be red.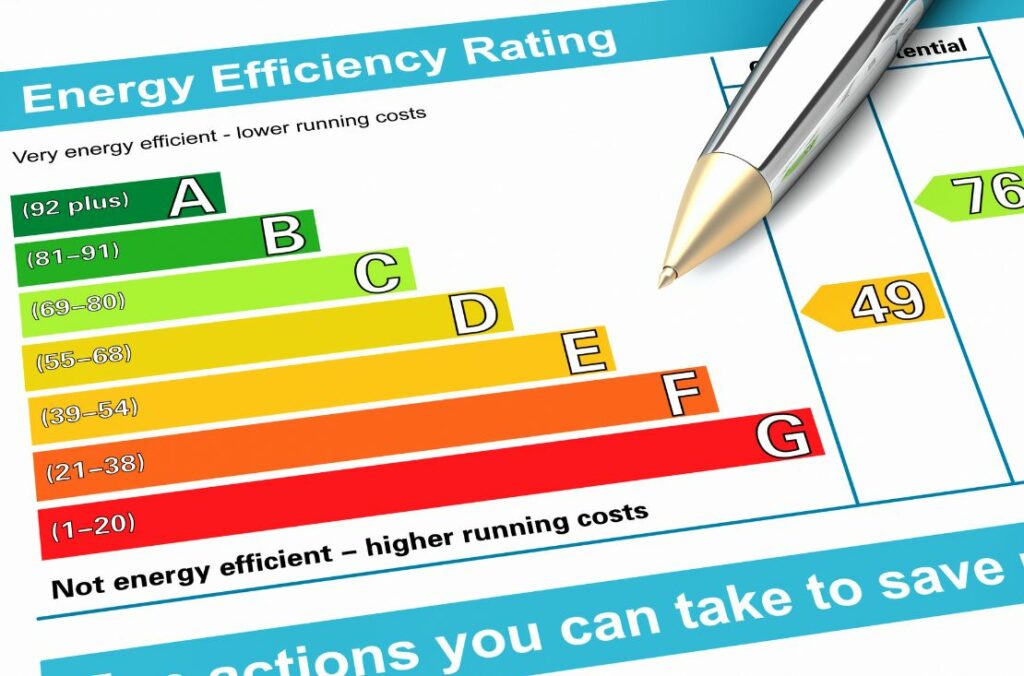 This red 'three' designation generally denotes serious issues with the property and advises that urgent works are required which may result in lending being refused.
Following the Grenfell tragedy, it's recently been awarded to buildings where the cladding does not meet current safety standards. This automatic fail means that lenders will not offer a mortgage without a satisfactory EWS1 form.
TIP: There is also some helpful site-specific information in a home report which can inform you of potential issues. We'll look at those in a moment, but I'd just like to add two links here which you might find helpful from the ESPCand Gov.scot websites 
Potential issues to look out for
If you're considering a property on the ground floor of, say, a traditional tenement, the home report can be a good place to check if there are any damp issues. On the top floor, the roof would be a definite point to check.
The damp issue is fairly straightforward as the surveyor can check with a meter. You could also check the property questionnaire for any damp courses and associated guarantees.
The roof, however, is a little more problematic. I don't think I'm giving away any secrets when I say that you should always look closer at a roof assessment.
Why? Because when it comes to traditional tenements or modern blocks several stories high, the surveyor will be able to do a thorough check. 
And this can lead to assumptions being made that tend to err on the side of caution, such as a tenement roof being in need of repair when in fact it may have just had some remedial work done.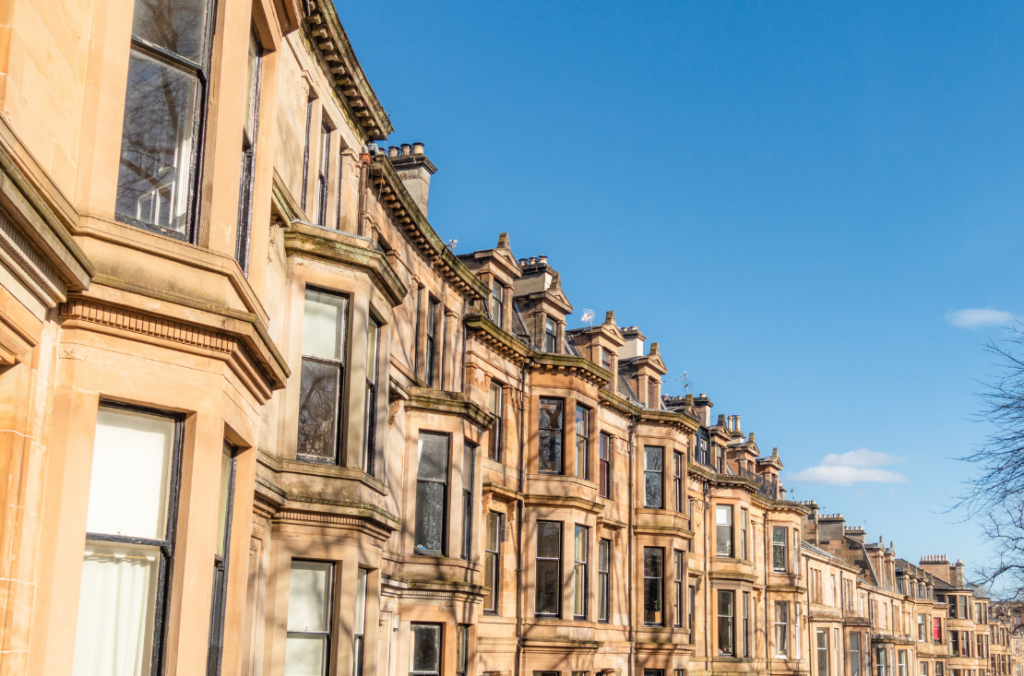 In a way, this approach is understandable, as no surveyor wants to be held responsible for an error in rating which might lead to considerable outlay, damage or injury.
However, you can imagine how frustrating it is for you as a buyer to have insufficient information as this takes time, effort and energy, all of which are usually in short supply when you are going through the process of buying a property.
How long is a home report valid for?
When you're making a list of what to look for in a home report, it's essential to check the date. Although there is no 'expiry date' once a home is for sale, sellers must ensure a home report is no more than 12 weeks old before being marketed for sale.
Under certain circumstances, such as the property being on the market for over three months, a buyer can request an 'updated' version of the home report. This should be fairly straightforward as all the preliminary work has already been done.
TIP: When you request a copy of the home report from the seller or selling agent, it should be provided within nine days, otherwise they can be reported to trading standards.
The valuation
Generally speaking, the asking price is based on the home report valuation. If you know that buy-to-let lenders will lend up to 80% of that amount on the property, you can work out how much more than the valuation you're prepared to pay.
A sale price that's 20% over the home report value means 40% that you'll have to find from your own pocket. Quite a jump! The takeaway from this is, the valuation is one of the key pieces of information when knowing what to look for in a home report.
TIP: As a property investor, it's crucial that you don't end up paying way too much.
Advice from the property pros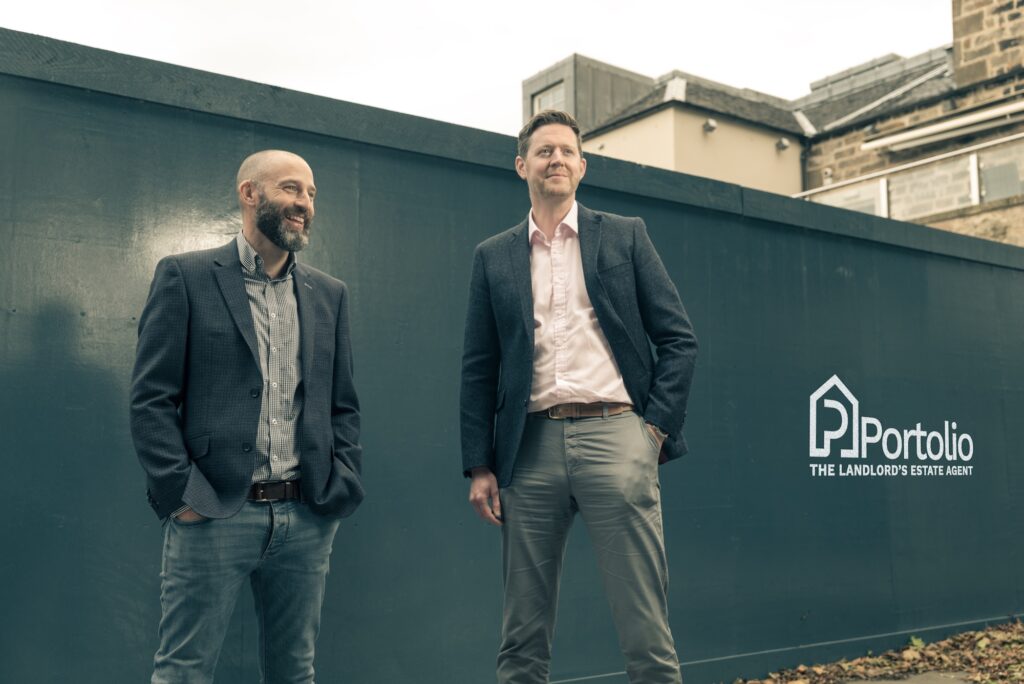 If you're an international buyer, a home report is all you'll have to go on in place of physically viewing the property, so take your time and make sure the property is all you need it to be in terms of condition, EPC rating and possible issues.
With regards to the valuation, the surveyor is advising a value based on what comparable properties in the same area have sold for.
With this in mind, it's a good idea to remember the regional differences in the property market and understand how much over (or under ) the Home Report value you need to bid to secure the property.
If you do decide to offer over the valuation make sure that you have thoroughly studied the home report as the last thing you want is to find yourself paying over the odds AND having to undertake remedial works.
Of course, that's all fine if it's something you have planned and budgeted for, and you're confident that the return of investment will be worth it, but sometimes, (just sometimes) it's good to follow a surveyor's example and err on the side of caution.
You also, as an investment property buyer, have the option to look for buy-to-let properties which are fixed price only. Therefore eliminating the hassle and time involved in putting bids in and subsequent waiting periods.  
In summary…
Hopefully you've found this blog helpful when researching what to look out for in a home report when buying an investment property in Scotland.
As long as you do your due diligence, and look out for potential issues (such as roof damage) – as well as paying attention to the EPC rating – you should find the process fairly straightforward and without issue.
If you'd like to learn more about what's involved with regards to any aspect of buying an investment property, we're always happy to help with some free, no-strings advice. Get in touch today! 
Written by Ross MacDonald, Director of Sales & Cofounder of Portolio
Get in touch on 07388 361 564 or email to ross@portolio.co.uk