Are you thinking of buying tenanted property, but are not quite sure what to expect – or where to begin? 
If, like many people, you're attracted to the idea of buying tenanted property (instant rental income, anyone?) but have never invested this way before, you may be curious about some of the finer details.
After all, this method of property investment isn't as well known as going down the more traditional investment routes, and you may only just be on the path to discovering why it's such a lucrative option for investors new and old.
With over 20 years' experience in property investment, I've outlined some of the main considerations to be aware of when buying tenanted property – as it's something I specialise in helping investors with every day.
TIP: Check out our recent blog post on the benefits of buying tenanted property to learn more. 
1. Buy-to-let safety compliance
It's important to ensure the property is fully compliant with current letting legislation (something a good specialist estate agent should check for you) before you purchase any tenanted property – so there are no nasty surprises later down the line.
In order for the purchase to successfully complete, you will need to request that the current owner transfers all the safety certificates and other documentation to you during the conveyancing process, so your conveyancing solicitor can check they are still valid, and when they are due to renew.
The documents you – or your conveyancing solicitor – need to request, are as follows:
Energy Performance Certificate (EPC)
Electrical Installation Condition Report (EICR)
Gas Safety Certificate
Portable Appliance Test (PAT)
Legionella Risk Assessment
HMO licence if applicable (for some 3+ bedrooms)
Any current warranty information for appliances in the property
The tenancy paperwork for the property
A full property inventory
2. Rent apportionment
If you're already aware that receiving rental income on Day 1 is an attractive benefit of buying tenanted property, you will probably be curious as to exactly how that works in terms of rent apportionment. 
Once the sale completion date is agreed, and during the conveyancing process, the rent apportionment (or how many days rent is due to the new owner vs. the old landlord) will be calculated.
It is really just a case of understanding when the rent is due vs. when completion is meant to be, and working out from there which portion gets paid to whom so that it is worked out fairly.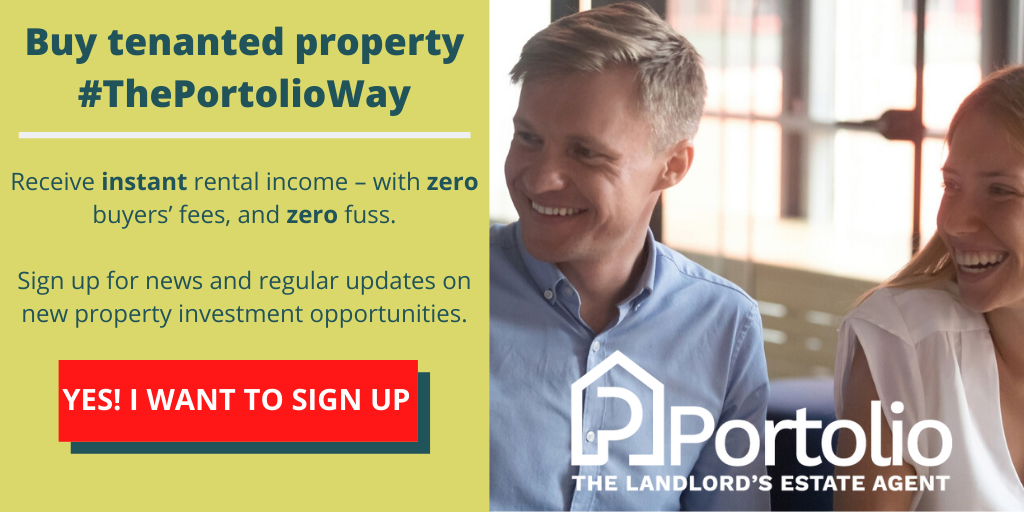 3. Transfer of tenancy
This one sounds more complicated than it is. The transfer of tenancy is actually quite simple, and in most cases, the tenancy agreement simply changes hands and you will be essentially standing in the old landlord's shoes.
You'll be bound by the tenancy in exactly the same way, whilst the tenants retain their legal rights, with all the same laws and rules that applied before. This continuity means the tenants know exactly where they stand.
That's how it works around 90% of the time, however, there are some cases where a new tenancy agreement is required by law.
Psst! You can read more detail about how it actually works – and why in rare cases it might not always be so simple – in our blog post on the subject.
4. The transfer of deposit
Next is the transfer of deposit; again, this should be straightforward, and can be transferred easily between landlords without a lot needing to happen.
All tenancies in Scotland require the tenant's deposit to be protected by a Scottish deposit protection scheme. Tenants are given deposit reference numbers and those are used to make this a simple process.
The transfer of deposit cannot happen without the tenant being part of the process, and they will be updated on where their deposit is being held.
TIP: If you choose to keep the same letting agent as the old landlord, nothing should really happen here (apart from being updated with the new landlord's details) and the deposit remains where it is.
Carol Bradburn, Customer Relations Manager at SafeDeposits Scotland, said: 
"The transfer of a property and therefore the deposit from one landlord to another is not uncommon, and we have simple steps in place to accommodate such a movement.
"The change in ownership does not alter the position that the deposit must be protected so it is important to ensure protection is updated early in proceedings so that the new landlord does not find themselves in breach of legislation."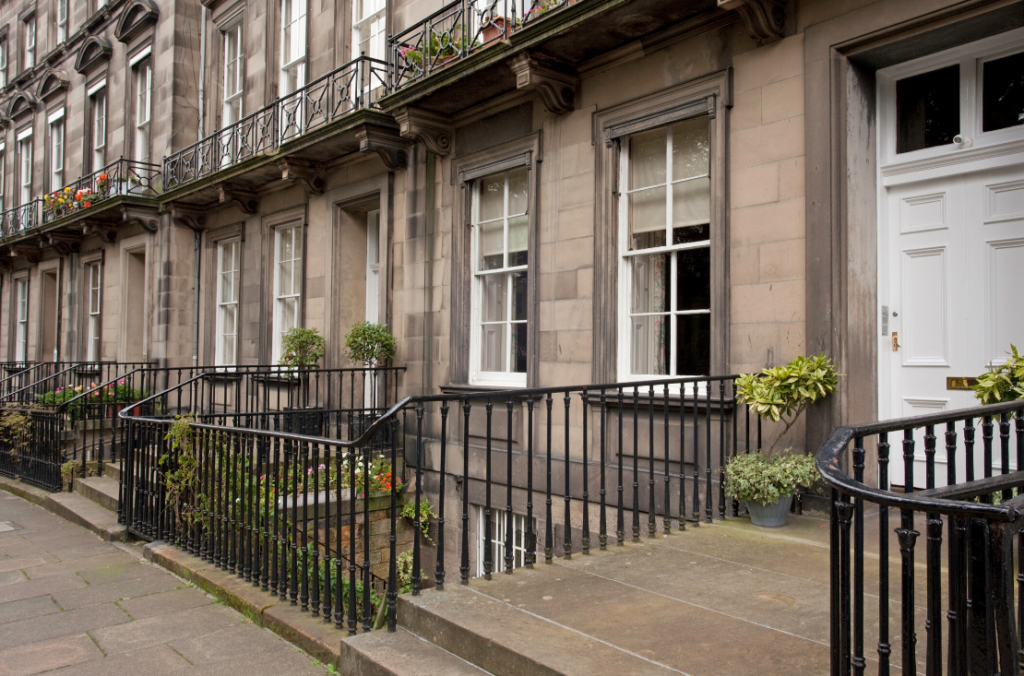 5. Tenant references
Do you need to request a tenant's references? It's not often that we receive a request of that nature at Portolio, as when buying a tenanted property, the proof that they are a good tenant is in their previous track record.
A good estate agent will not sell properties with rent arrears, antisocial behaviour orders, or that are not fully compliant with current legislation. They should also allow you to see a virtual tour of the property, so you can see in the first instance that it is well kept.
Especially if a tenant has been in a property over the long term (2 – 3 years or longer) and everything seems in order, there should not be a need to request references.
6. Letting agents
If you've decided that buying tenanted property is the way to go, you need to consider using a letting agent to manage the property for you. I would also suggest it's a good idea to retain the existing letting agent, but please do your due diligence on that.
Check the letting agent has a good reputation (third party sources like Google, TrustPilot and social media reviews are a good way of doing this), does not overcharge, and answers your questions in a satisfactory way.
Advice from the property pros
If it's your first time dipping your toe in the water and buying pre-tenanted property, you may be concerned about buying the wrong property, repairs, or any of the other above considerations that can factor into property investment.
A good specialist estate agent means you will be able to bypass all of the hassle and know you're getting a good investment property, with safety certifications taken care of, tenants in place, and rent already coming in on Day 1, saving you up to £30k in costs.
We do sometimes get approached by property investors who like to get in quickly and add value to a property by renovating, and who may be put off by the fact a tenant is living there – whereas others with a longer timescale in mind see this as a huge benefit.
Assuming you are willing to have a longer-term timescale, you will be able to renovate the property once the tenancy ends. Think of it as a long-term BRR (buy, refurbish and refinance) purchase.
In summary…
It can seem a bit daunting when first thinking about buying tenanted property, especially when it comes to making sure you've got all your legal responsibilities as a landlord covered.
I hope this blog has helped illustrate that it is actually a lot simpler than you might think. Especially when you have a good, experienced specialist estate agent at your side to make sure everything goes smoothly.
If you have any questions about any other aspect of tenanted property investment, please do not hesitate to get in touch.
We're always happy to help! 
Written by Ross MacDonald, Director of Sales & Co-founder of Portolio
Get in touch on 07388 361 564 or email to ross@portolio.co.uk