Sometimes you need to feel confident before taking the plunge – and that statement is never truer than with buy-to-let.
Having all the resources in place is absolutely crucial. So, if you're curious about how much a buy-to-let property costs to acquire and successfully run, this is the blog for you.
As a tenanted property specialist, I can tell you that, whilst running a buy-to-let property involves a good deal of forward planning, it really pays to research the costs of acquiring the property, too.
Purchasing a buy-to-let can seem a little overwhelming, so to help you avoid any unexpected stress, I've put together this blog to offer a realistic picture of how much you can expect to spend on buy-to-let running costs…
… Along with exactly where your money will be going.
The costs of acquiring a buy-to-let
For the purposes of this blog, I'll base these figures on a one-bedroom flat valued at £120,000 with an average rent of £610. (both typical for an investment property in Scotland) All costs exclude VAT.
Acquiring the property:
Since the deposit on a buy-to-let is usually at least 25% of the property's value, that's a hefty chunk of funds right there, but on the plus side, you'll have less to pay off on the mortgage.
Lender's property valuation survey : £250 – £600 
Solicitor fees/legal costs : £500 – £1500
Deposit : £30,000
Mortgage arrangement fees:  £0 – £995
Additional dwelling supplement: £4,800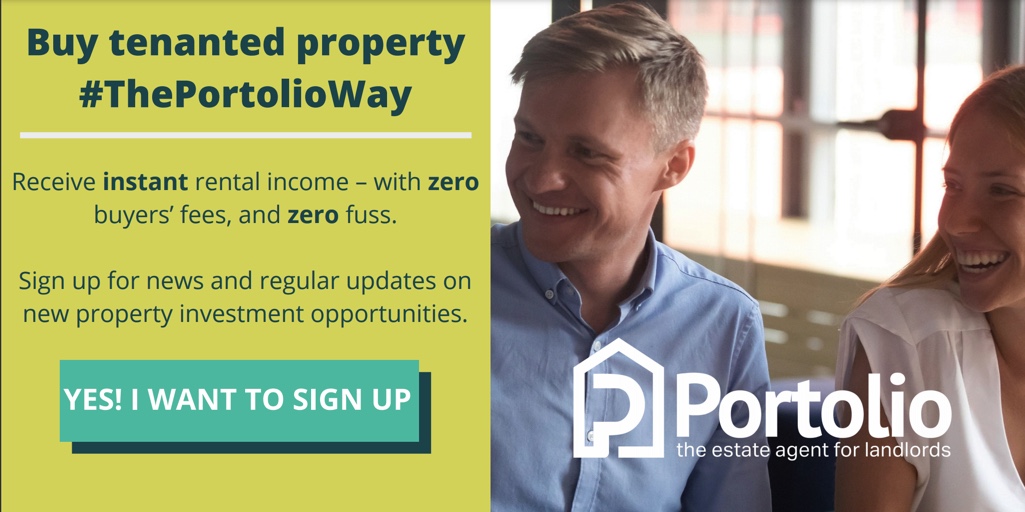 Regarding mortgage arrangement fees, It's important to note that zero arrangement fees usually mean a higher interest rate. The figure of £995 quoted above is a popular fee, but a lender will typically charge an arrangement fee of up to 2% of the loan.
So, in a nutshell, it's best not to think that you're 'saving' the cost of an arrangement fee as it's always going to be factored in. It's worth crunching the numbers and seeing what works best for you.
Subtotal: £35,550 – £37,895
Safety certifications:
You can never be too careful – not to mention that being fully compliant is a legal requirement when running any buy-to-let. Make sure you budget generously for these, as it's the law, and tenant safety should be the no.1 priority.
Smoke alarms and heat detectors: £150
EICR (certificate £150 + any necessary compliance works): £300 – £1,000
Landlord's gas safety certificate: £60 – £100
PAT safety: £50
Legionella risk assessment: £60
Subtotal: £620 – £1,360
Property fit-out:
It's rare that a property is in move-in condition, so i'd always recommend allocating a healthy budget for refurbishment:
Re-decorating: £1,000 – £1,200
Flooring: £1,000 – £1,200
Furnishing: £2,500 (costs via Get Fully Furnished)
New kitchen/bathroom (not always required): £7,000 – £10,000
Subtotal: £4,500 – £14,900
So, there you have it, the costs of acquiring a property, based on the property value given above, will range from £40,670 – £54,155. The figures may look daunting but it's good to have them broken down.
Now let's take look at the running costs.
Buy-to-let running costs broken down
Letting agent's fees: £720 – £1080
As you can see, the letting agent's fees can potentially take quite a chunk out of your rental income, but you'll have the option to self manage your property instead. If you like to be hands on and have the time, then definitely think about it.
Mortgage interest payments: £134 – £159
On most buy-to-let properties, (repayment mortgage being the less favoured option) you will only pay the interest, with the capital debt payable at the end of an agreed term. However, should interest rates rise you may see less income than anticipated, so be aware of this.
Buildings Insurance: £150 – £200
Buildings Insurance is a legal requirement for landlords, certainly if you're applying for a mortgage, so make sure you're covered and don't make the error of assuming you're covered under landlord's insurance alone.
Landlord's insurance: £130 – £150
Landlord insurance provides essential cover for your buy-to-let property and furnishings, so it's a no-brainer if you want your building, your tenants and especially you to be protected against any accidental or deliberate damage.
Rent insurance: £200
In these uncertain times, rent insurance is an important factor to consider. You don't want to find yourself suddenly without tenants or dealing with a void period as a result of unforeseen circumstances.
General building maintenance: £360 – £730
As a guide, I recommend putting aside 5-10% of your rental income aside for general maintenance. Preventative maintenance such as keeping the drains and gutters clear helps prevent small issues from snowballing into bigger ones.
Subtotal: £1981 – £2731
These buy-to-let running costs can really push up the price of your outgoings, but remember they are helping you to future proof your investment, so I'd say that makes them worth it.
The importance of a contingency fund
Not strictly a running cost, and not easy for everyone, but you'd be well-advised to have a fund equating to at least three months rent.
Given recent recent events you may want to consider a fund of up to six months rent, just in case you find yourself without tenants or simply through circumstances beyond your control.
As a property professional, I like to emphasise the importance of taking a lifecycle approach to white goods and your kitchen and boiler. How long on average do these items last before needing replaced?
If you plan for each item having a life of, say, five years, or ten in the case of your boiler, you'll be saving accordingly and be more prepared if the worst happens.
Even if you have extended warranties for your white goods, it's still good to know that money for replacements is there if needed.
TIP: For a more detailed example of the lifecycle approach, take a look at our blog here.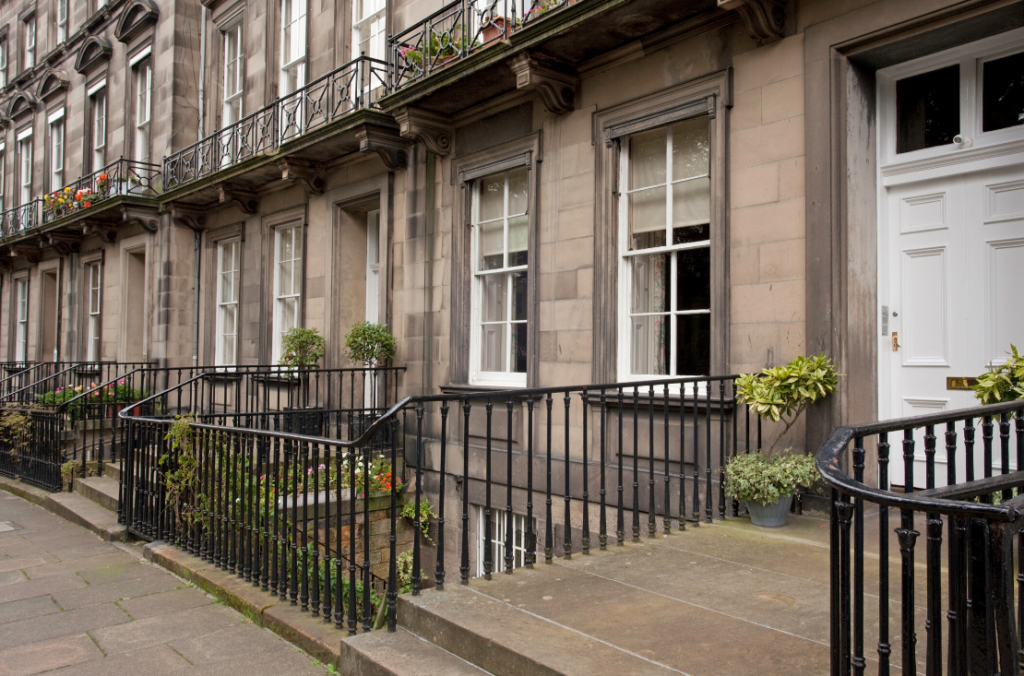 How to save up to £30k on buy-to-let property costs
If those figures above are making your head spin a little, you'll be relieved to hear that there is a way for you to save a significant amount of money on some of these costs.
Buying a property with tenants already in situ means that in most cases the costs of fitting out the property have already been met, so you can save from £4500 right up to almost £15,000 on fitting out alone.
Sounds good? A tenanted property will also be fully compliant, so you'll be saving on any works that might have been required, such as EICR – related works, potentially saving you up to £1000.
If all this talk of saving is whetting your appetite, check out this blog where we go into more detail about how you can save up to £30k by purchasing a tenanted property.
You'll still have some of the buy-to-let running costs to pay, but buying a tenanted property means that you can get started as a landlord and enjoy the income much quicker than if you were starting from scratch.
Advice from the property pros
Although you may have heard that being a landlord is all about generating passive income, the above shows that the reality is really quite different. But I'm not looking to discourage you. Quite the opposite in fact.
As Scotland's only estate agent for landlords, we're all about mitigating risk by being prepared. Adopting the lifecycle approach such as I've described above means it's much less of a blow to replace, for example, a faulty boiler that's out of warranty.
What else? Don't skimp on insurance and check your policies thoroughly to make sure they provide the cover you need. When you're shopping around for the best deal, always look beyond the ratings on comparison websites and read the small print.
We wouldn't be in this line of work, much less promoting it, if we didn't feel that the positives outweigh the negatives. If you're still thinking it over, check out this blog where we go into more detail – hopefully it will help.
In summary
Thanks for reading. I hope this blog has been helpful in explaining buy-to-let running costs and the costs involved when acquiring your new buy-to-let property.
It can be pretty overwhelming seeing all the figures written down, but there's plenty of help and advice out there, so you're not alone
Here at Portolio, we're always happy to answer any questions you might have, so if you're feeling a bit hesitant about taking the leap into property investment, why not give us a call?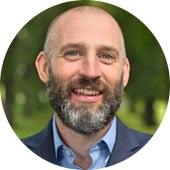 Written by Chris Wood, MD & Founder of Portolio
Get in touch on 07812 164 842 or email chris@portolio.co.uk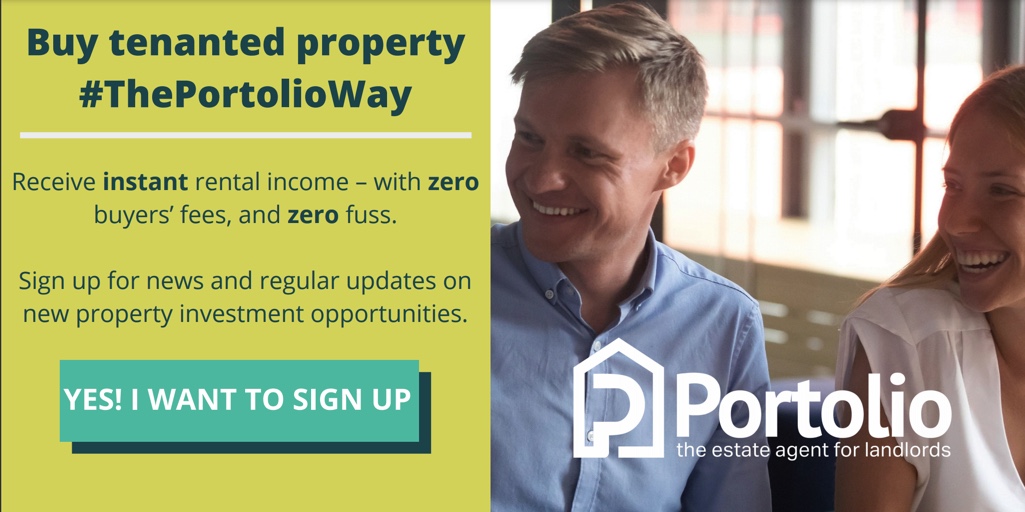 Other blogs you might be interested in: