We'd all love a crystal ball, especially when it comes to financial investments.
Recent events such as the war in Ukraine, the current cost of living crisis and the long- term impact of Covid-19 means that no-one is quite sure where we'll be three or four months from now.
We know that some of you may be thinking about selling a buy-to-let property sometime in the near future, so it's got us thinking. Should you consider selling to homebuyers or investors?
The aim of this blog is to help you understand what's happening at certain times of the year, and the different mindsets of investors vs homebuyers – so you can make an informed decision.
Hopefully, by the end of this blog, you'll know which group works for you.
Homebuyers vs investors: what's the difference?
As an experienced property professional, I know that if the right investment comes along for an investor, they'll buy it whatever the time of year. So far, so simple.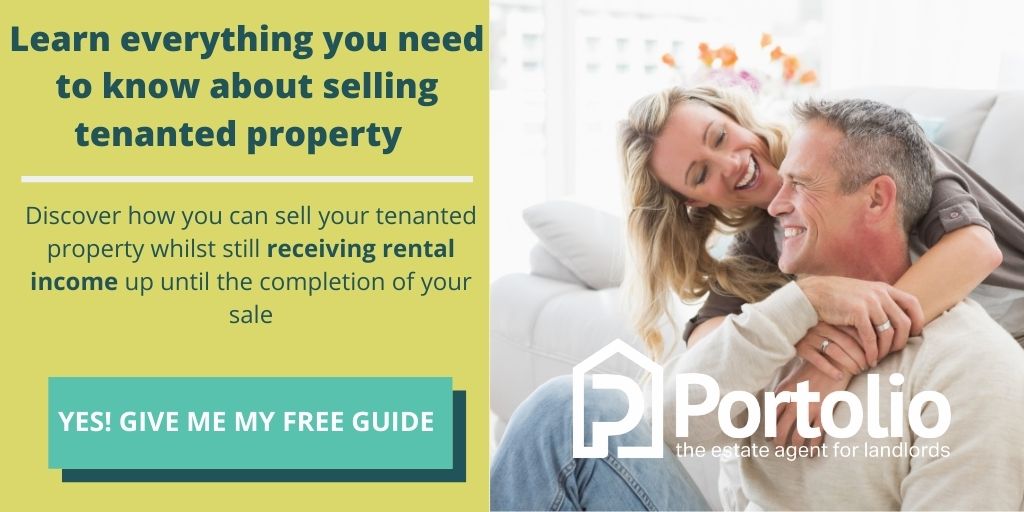 But what if you decide to sell to a homebuyer?
Let's take a look at some of the other differences between selling to a homebuyer and selling to an investor:
Selling to a homebuyer (vacant possession)
It's important to consider that in the event that you decide to sell the property to a homebuyer, you will need to set aside time for the following:
First of all, you would have to issue notice to the tenant, typically a three-month period. You will then need to allow time to prepare the property for the market once the tenant has vacated, and finally, factor in how long the property will be on the market for.
So that takes us 4-5 months into the future. Remember what I said about not quite knowing what will be happening by then? So here's some useful advice regarding the best time to sell:
Take advantage of good weather
Although investors won't be unduly influenced by whether the garden looks good in summer, homebuyers will see it in a much more positive light if they can picture themselves enjoying the early-evening sun in a relaxing space.
For this reason it makes sense to market a property in the warmer months to capitalise on the appeal of a garden, especially in these post-Covid times.
Pay attention to significant calendar events
For homebuyers, it's a much more emotional process than investors as they'll be the ones living in the property, raising a family there, sending children to school and commuting to work.
Let's look at term times and holidays through a homebuyer's perspective. If you're looking in a family-friendly area with schools nearby, you won't want to move in the middle of the school year.
Of course, that doesn't mean your property won't sell, but paying attention to details like this will increase your appeal to first-time buyers and families.
Selling to an investor
When you decide to sell a buy-to-let, it's normally to an investor. And as we've established, that's relatively simple. Investors are looking at rental yield, future developments affecting the area, and possibly future capital growth. 
Traditionally, with an empty property, the popular times of year to sell are spring and autumn, but having tenants changes things quite a bit. In fact, there is no bad time of year to sell a tenanted property.
For estate agents who specialise in buy-to-let property, any so-called quiet periods mean increased demand. This means you can make the most of the 'quiet' period as investors will still be on the lookout for properties to build up their rental income .
Investors searching for their next buy-to-let don't have to worry about moving in dates or transport costs. There are no concerns about a chain, or whether their child will get a place at the local school. It may also be possible to find a cash buyer.
All this means things can move much faster than with home buyers, assuming all your mortgage arrangements are in place and all due diligence has been completed.
Book contractors in advance
If you do decide to sell following an end of tenancy, and some refurbishment, removal of furniture or redecoration is necessary, remember that the availability of contractors may be reduced at certain times of the year.
This means that where you can, always book your contractors well in advance, to reduce how long of a void period you'll have to deal with.
Covid has already seen demand for contractors soar as home improvements become more popular, so make sure any improvements are planned well in advance.
Generally though, this isn't a problem if you've kept your buy-to-let property well maintained with regular inspections and all your certificates are up to date.
Advice from the property pros
One of the big advantages our landlords see when they sell a tenanted property is that it's so much less hassle then selling a regular empty property.
But these are unprecedented times, and if you're thinking twice about being a landlord, I get it, and I hope we've helped you decide, one way or the other.
The property market is driven by specific factors; location choices, interest rates, supply and demand…all of which are equally applicable to an investor's search criteria. You just have to make sure you can direct them to your property.
So, if all that remains is to find yourself an estate agent who specialises in tenanted property then really, the best time to sell a tenanted property is right now. That's true for larger portfolio sales too.
TIP: Because you're selling property to an investor who may not be in the UK, it's worth taking the time to make sure all your certificates and inspections are up to date so they can be found and passed on when needed to avoid extra delays.
In summary…
Thanks for stopping by, and I hope this blog has been helpful when deciding the best time to sell a buy-to-let.
I get asked a great deal of questions as a property professional and what I've learned is that details really matter. So if you're not sure about the best time of year to sell, don't hesitate to ask for advice.
We're always happy to help, so if you have any questions or concerns, you are welcome to contact us for a free consultation.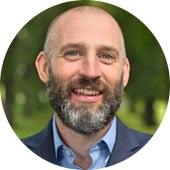 Written by Chris Wood, MD & Founder of Portolio
Get in touch on 07812 164 842 or email chris@portolio.co.uk