With more fixed price buy-to-let property on the market than usual right now, you may find yourself wondering… is the property you've got your eye on a opportunity – and should you snap it up?
Or, are you wary of some hidden reason why this particular flat or house finds itself available for a fixed price, instead of the usual offers over way of selling in Scotland!?
Property investors do tend to like fixed prices, but it's not everyone who is immediately taken with the idea. In fact, there are some who would find purchasing a fixed price buy-to-let a little too easy.
There's an old phrase that still can be heard; 'easy to buy, hard to sell'. As a property investor, you may wonder, either quietly or loudly, to yourself why it's a fixed price, and whether, in years to come, you're going to have a problem selling it yourself!
Let me tell you right now that is not always (or quite rarely) the case – as long as you do your due diligence first (or have a property specialist do it for you), that is.
As a specialist in the trading of tenanted buy-to-let property, let me set your mind at ease, and alert you to the main benefits of fixed price buy-to-let property – as well as the reasons behind why it's our modus operandi here at Portolio.
The benefits of buying fixed price buy-to-let property
As I mentioned above, there's a lot of fixed price properties being added to the regular well-known property portals just now; more this winter period than in previous years.
Just as an example, currently on ESPC right now there are 251 fixed price properties out of a total of 1077 – that's around 23.5% – for sale in Edinburgh at the time of writing this.
What can draw many property investors towards fixed price buy-to-let property is the increased level of certainty that it brings – no wasting time making offers, going to closing dates, perhaps even ending up going over budget.
Knowing the price, as you do in the fixed price format, means they will instantly be able to draw up a spreadsheet, work out all their calculations clearly, and identify the costs for factors such as:
Looking at it another way, it cuts down on surprises. All of this makes fixed price buy-to-let property a very attractive prospect for business-minded landlords looking to get ahead of the game.
But, in the home buyers' market, it can still be a bit of a hassle if you are buying an empty property and have to go through the rigmarole of safety compliance (hugely important for any landlord) and ensuring your property is tenant-ready in every respect.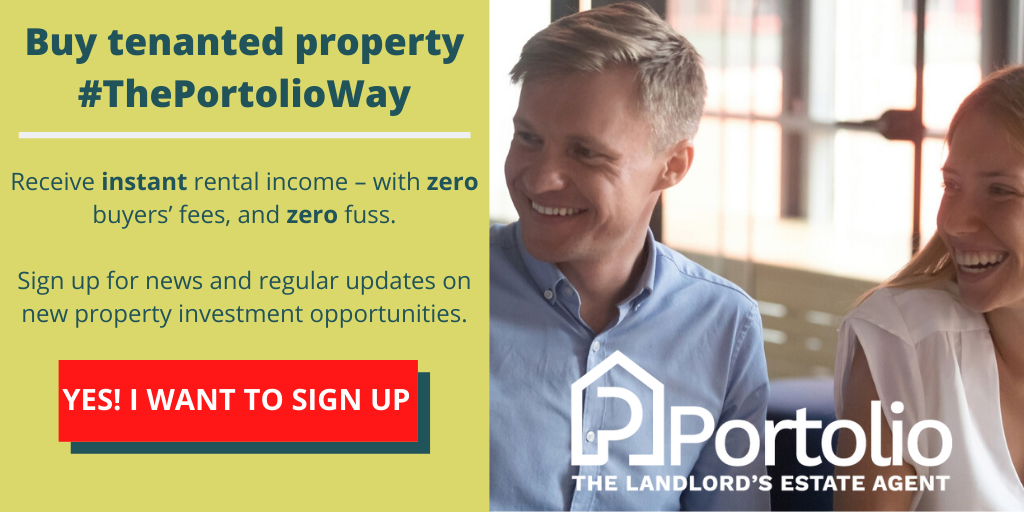 How to avoid competing with home buyers while maximising cashflow
Fixed price buy-to-let property may be attractive for property investors, but there is an even more attractive prospect for savvy landlords; buying already tenanted property.
If having no surprises sounds like a great benefit to you, investing in tenanted property is one step up from that, as you will already have tenants in place. This means that before you even make your offer, you will know:
The monthly rental income you can expect
The property's current yield
The tenants in place are reliable and have a good track record
The property is already fully-compliant
The other benefit of buying tenanted fixed price property is that you can begin receiving rental income on Day 1 of ownership, helping to maximise cashflow.
TIP: You can read more about the benefits of buying tenanted property via our recent blog post on the subject.
Psst! All of the tenanted properties we sell here at Portolio are fixed price, to make things as simple and straightforward as possible for investors and landlords.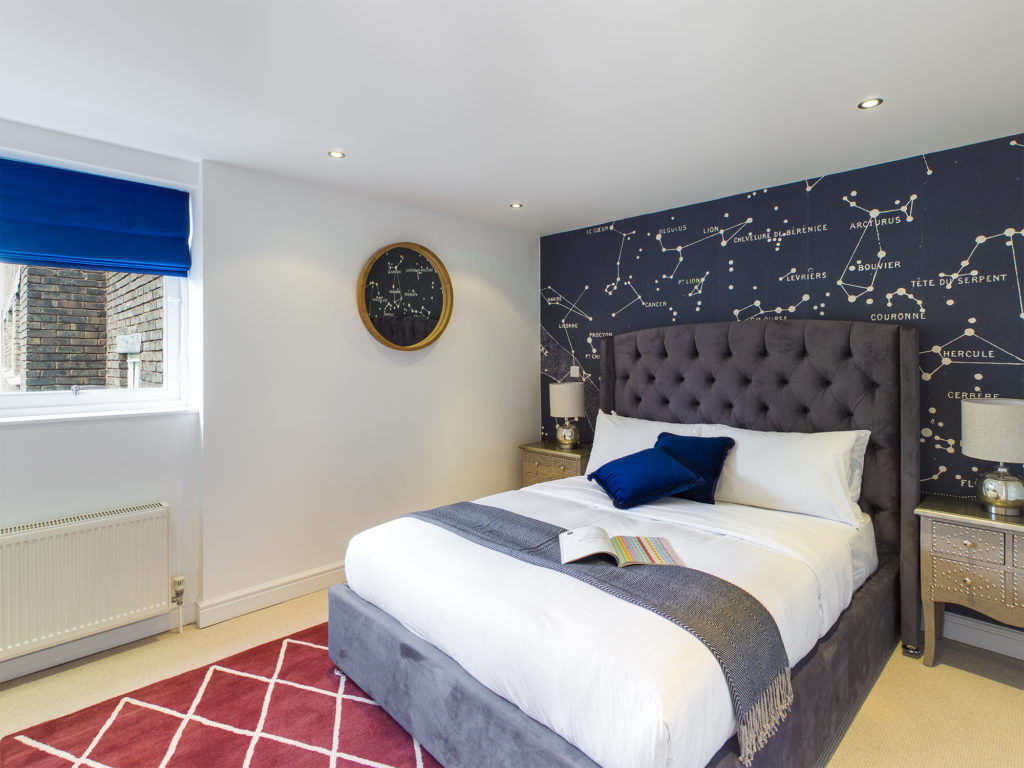 Advice from the property pros
When looking at the homebuyers' market, we understand why some property investors might question the reasoning behind fixed price buy-to-let property, and whether it is the right way forward for them.
However, at Portolio, it's simply the way we choose to handle transactions to make it as easy as possible for landlords to buy and sell tenanted property. It also means bypassing a lot of the hassle that tends to come with it.
The best advice I can give you when deciding whether or not to buy a fixed price buy-to-let property is to ask yourself the following:
Is this fixed price the right price to pay?
What does the fixed price include?
Usually if buying tenanted property, the price will include inventory items as part of the fixed price. This could be white goods, blinds, curtains, furniture – it could be these things are listed on the particulars, but it is always worthwhile checking to avoid disappointment.
If you're interested in the idea of investing in fixed price buy-to-let property with the tenants already in place, I would recommend seeking out an estate agent (or two or three) who specialise in tenanted property.
In summary
I hope I've managed to shed some light on the subject of fixed price buy-to-let property, and some of the benefits of investing this way.
The bottom line is, don't be put off by investment property that is selling for a set price. Tenanted property is usually sold as fixed price – or, at least, it's the Portolio way of doing things.
If you would like to learn more about investing in fixed price, tenanted property, feel free to get in touch with us – we are always happy to lend an ear and offer some free, no-strings advice.
Happy investing! Until next time.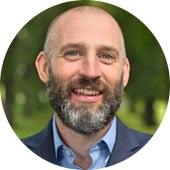 Written by Chris Wood, MD & Founder of Portolio
Get in touch on 07812 164 842 or email chris@portolio.co.uk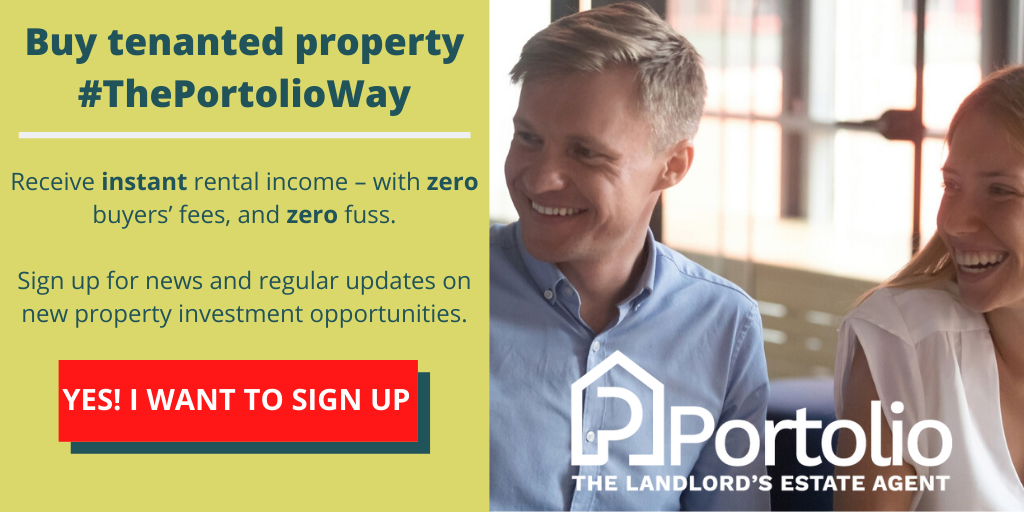 Other blogs you might be interested in: