It's entirely sensible for you to ask: "How can I avoid bad tenants when buying tenanted property?"
If you're anything like a lot of people who come to me with this question, you may have never bought a tenanted property before – you may even be wondering about the landlord's motivation for selling and why they want to sell their property in this manner.
NOTE: Usually there's no secret hidden catch to worry about – selling a tenanted property is just one of the simplest and most cost-effective ways to sell a buy-to-let.
Bad tenants are a concern for all landlords, and you don't want to get landed with one.
A lot of people, when they first get in touch with us, are cautious and even slightly suspicious about the quality of the current tenants. However, I'm glad to say, with Portolio, they needn't worry.
In fact, when buying a tenanted property, you can actually get a better idea of what the tenants are like – before you buy. But that doesn't answer your question. So, how CAN you avoid bad tenants when buying tenanted property?
Well, you'll be pleased to hear there are a couple of things you can do to avoid problem tenants – which I'm going to explain more about in this blog.
Hopefully it'll set your mind at ease.
How to avoid bad tenants when buying tenanted property
As I mentioned above, there are two main ways to ensure you're not taking on a buy-to-let with problem tenants. I've gone into more details below, with some extra tips and advice thrown in for good measure.
1. Choose a specialist estate agent
The best way to avoid bad tenants when buying tenanted property is to go with a specialist estate agent. It's their job to find out all of the details, find out about the tenants, and all of the background information you'll need to make a decision.
This includes information about when the tenants first moved into the property, their background (job roles, previous references if requested etc.) along with their track record for rent payments, and whether they have any antisocial behaviour notices etc. 
A good estate agent generally will not sell a property with problem tenants, and will provide complete full transparency so nothing's hidden. Just make sure you go to an agent that you trust, and has good reviews on Google and social media to back it up.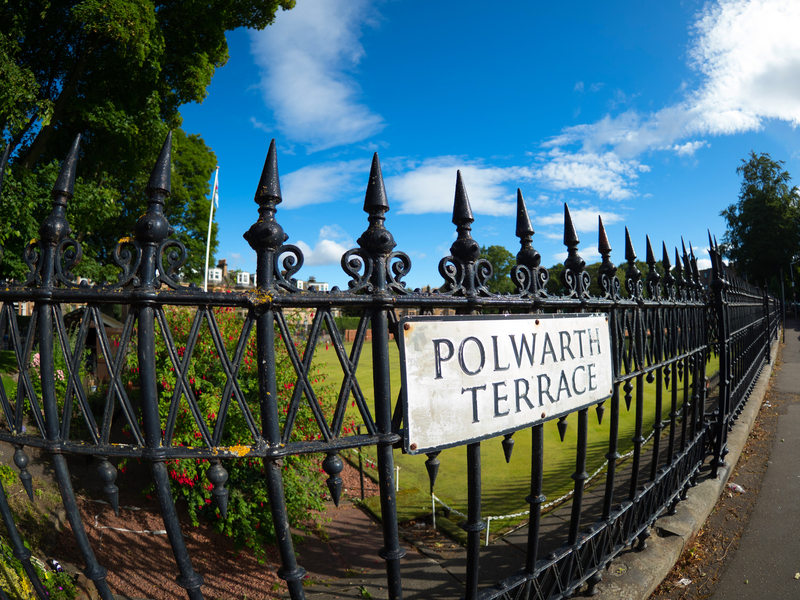 2. Arrange a virtual (or physical) viewing
Virtual viewings are a convenient way to not only get an understanding of the property, but also how the tenant has been treating it. Due to COVID, many investors and estate agents are favouring virtual viewings over physical ones, at least until they have a serious buyer.
During a live virtual (or even a physical) viewing, don't be afraid to ask questions, and whether you're able to see any particular aspects of the property you previously haven't managed to get a good look at. Use this blog as a guide.
You may also be able to access a 360 virtual tour of the property first; something that many estate agents are now embracing, allowing you to get a better idea of the property in your own time.
TIP: And remember, the fact that the tenant has been co-operative enough to allow access for a viewing in their home should also give you a good indication that they're at least responsive and willing.
Advice from the property pros
It's luckily quite a rare occurrence, but it's not completely unheard of to come across an occasional unscrupulous landlord. In the past, I've personally decided not to proceed with a sale due to a bad tenant, as doing so could have damaged our reputation.
Like I mentioned above, the fact that we've been able to arrange viewings, and a home report, should give a good indication that the tenant is co-operative and willing to work with us. It's generally in their best interests, as it is their home.
And if they've been taking care of the property and have a good track record, that should be enough to go on. During the selling process, we usually get a good idea of what a tenant is like pretty quickly.
TIP: Don't forget to check the previous landlord has protected the deposit with the tenancy deposit scheme. It probably doesn't need saying, but it's vital to make sure you get the deposit transferred to you, the new owner.
In summary…
The beauty of buying a tenanted property is that you know exactly what you're buying and get a good idea of what the tenant is like. Saying that, if they're worth their salt, a good specialist estate agent will not sell a tenanted property with a bad tenancy track record (ASBNs, rent arrears etc.) – but we still recommend following all of the advice above, just to be on the safe side. 
Keep an open mind, carry out your due diligence, and you should be able to avoid bad tenants when buying a tenanted property.
Want to learn more about enjoying instant rental income when buying a tenanted property? Feel free to get in touch – we're always happy to answer any questions you may have!
Written by Ross MacDonald, Director of Sales & Co-founder of Portolio
Get in touch on 07388 361 564 or email to ross@portolio.co.uk