Aberdeen property investment can be a rewarding experience for those on the lookout for a good buy-to-let opportunity and, I would say, those with a solid long term property investment strategy.
With some affordable investment opportunities, plenty of great properties for sale, and a market that's showing some green shoots of recovery, Aberdeen (known as the Granite City) can be an attractive option for savvy property investors on the lookout for a good deal.
As Scotland's third largest city, Aberdeen is a bit of an interesting one. Mainly because so much of the city's growth (or otherwise) has historically been firmly linked to the oil industry. 
The oil crash of 2014 saw an almost instant price slump in the city and, according to the local property guide ASPC, the longer term effect (from 2014 to Q3 of 2020) is a whopping 24% reduction in property values.
So, what could this mean?
Well, nothing is certain but I offer the opinion that Aberdeen property values can make a comeback! Maybe not quite back to former glories but to something close and that anyone buying now will be able to take advantage of a substantial return on investment over the next 10 years or so.
If this introduction has caught your interest, or you were already interested, in property investment in Aberdeen, then where's best to invest?
From average property prices, rental yields and development areas, to amenities, transport and quality of life, our aim is for this guide to have you covered.
NOTE: As Scotland's only estate agent for landlords, this is part 3 in a series of overview guides covering some of the best Scottish cities to invest in. You can check out our overview of Glasgow here, and, of course, Edinburgh here. We've also recently reviewed Dundee!
Property values
You can see from the aforementioned ASPC property report that, in the last quarter of 2020, you can expect to pay on average £126,865 for a flat in the city of Aberdeen, £180,221 for a semi-detached house, and £305,631 for a detached house. 
With regards to 2020 activity, Aberdeen city followed the UK trend for increased sale prices post the initial Covid lockdown. Then in Q3 of 2020, property values in Aberdeen dipped back a bit by 1%.
However, I find it interesting to observe that the year-on-year sale price saw a relatively modest reduction of 0.7% – a figure much lower than the regular annual drop of 4.8%. Does this provide evidence that the regular annual fall in Aberdeen property value is levelling out?
Again, all of this information is available in the full ASPC report. It's an interesting read and, I'm sure you'll agree, something a serious Aberdeen property investor will want to keep an eye on!
Lastly, on the subject of Aberdeen property values, we have to look at the bigger picture. Aberdeen is a city that is trying to reinvent itself, partly through culture, but predominantly by becoming Europe's leading city in renewable energy.
Yields
Based on our own current observations when selling tenanted property in Aberdeen, the average gross yield for a one bedroom is 6.6%, two bedrooms are around 7.5% and three bedroom HMOs are around 12.3%. 
Everything depends on the exact location, type and size of the property. As you may have noticed, an HMO property can offer a very impressive gross yield and, in general, Aberdeen does have higher than average yields for university student properties.
According to TotallyMoney, Aberdeen's AB11 postcode is in the top 10 buy-to-let areas in the UK, with a yield of 7.20%. This also makes this postcode one of the top 25 buy-to-let areas in the UK! 
On the other end of the scale, if you were to buy a property in the AB15 area, the yields could be as low as 3.72%.
TIP: Your estimated yield (annual rent divided by the value of your property) isn't the only figure to pay attention to. It's prudent to also look at your estimated return on investment and the potential capital growth of your property.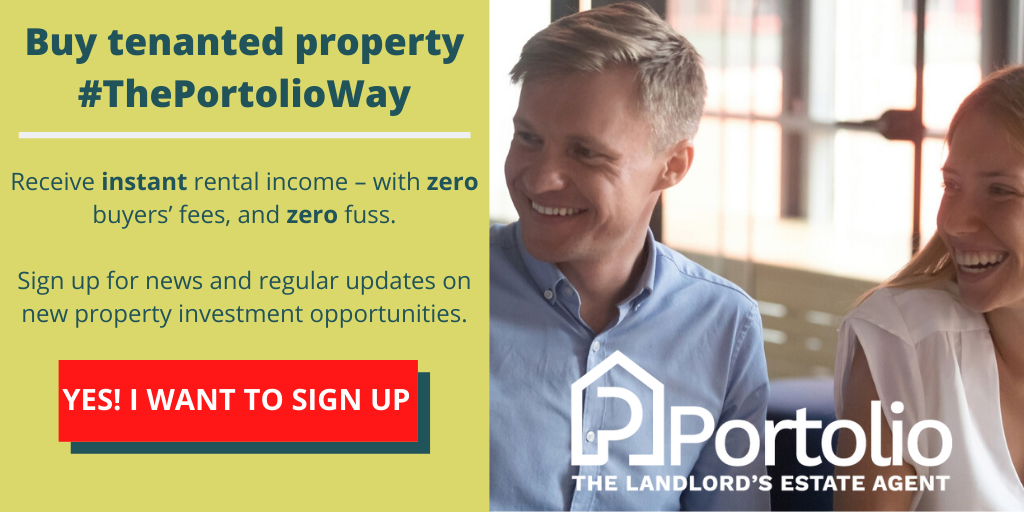 Jobs
Many jobs in Aberdeen are still in the oil and gas industry, and now also in the renewable energy sector. Unemployment is relatively low, with 79.8% of working age people being economically active – compared to 79.1% for the rest of the UK.
Again, there are plenty of jobs aimed at qualified mechanical, electrical and structural engineers, along with maintenance specialists and technicians. There are also plenty of commercial jobs, and a busy heliport which supports the oil and gas fields.
Further to that, here are the thoughts of Russell Borthwick, the Chief Executive of Aberdeen and Grampian Chamber of Commerce:
"We may be known as Europe's oil and gas capital but we are so much more and the drive and dynamism that has made this a globally-recognised energy city is translating into being a city with energy."
Amenities
Aberdeen boasts a charming skyline, plenty of shops, museums and attractions, and an array of good restaurants – not forgetting a healthy nightlife (at least, when the city's not facing COVID restrictions).
As for places of interest, there are whisky and castle trails to explore, along with Hazlehead Park when you want to escape all that granite – it's popular with families, sports enthusiasts, walkers and picnickers (there's also Scotland's oldest maze!).
The city itself has a thriving culture, and has been deemed one of the best cities in the UK for expats, with a great sense of community. There are also many championship golf courses for you to take advantage of, if you're into that sort of thing. 
Transport
The main public transport method for getting around Aberdeen is by bus. Most of the buses in the city are operated by FirstAberdeen (a subsidiary of FirstGroup), and at last count, there are a total of 22 service routes to get you where you need to go.
Many of the services run through the city centre, taking you out to the further outskirts and suburbs. Some of the buses still use the old tram routes; a system that was closed back in the 1950s.
There's also Aberdeen International Airport, and Aberdeen railway station – the latter is ideal for not only connecting between cities, but also taking runs out to idyllic towns such as nearby Ellon. 
Further to that, the new station at Kintore is a good example of how Aberdeen continues to improve connections with commuter locations… and this is always something that a savvy property investor should keep an eye on. 
Could a new railway station at Cove be next!? I suggest it's worth a search on Google.
Variety
There are various areas of interest for potential investors in Aberdeen, such as Rosemount and Midstocket, just northwest of Aberdeen's city centre and popular with young professionals and students.
There's old Aberdeen, which is also popular with the student market due to its close vicinity to the university, and the more affluent area of Ruthrieston in the West End. Of course, there's also the quieter nearby locations, such as Cove and Garth Dee.
In terms of development, there's the implementation of the City Living proposals aimed at rejuvenating the city centre and encouraging more residents, along with projects such as the new South harbour, the newly completed Exhibition Centre, and the western peripheral road.
In other development news, Aberdeen is currently going through a £40m digital transformation across the city, and is set to become the first city in Scotland to benefit from full-fibre broadband.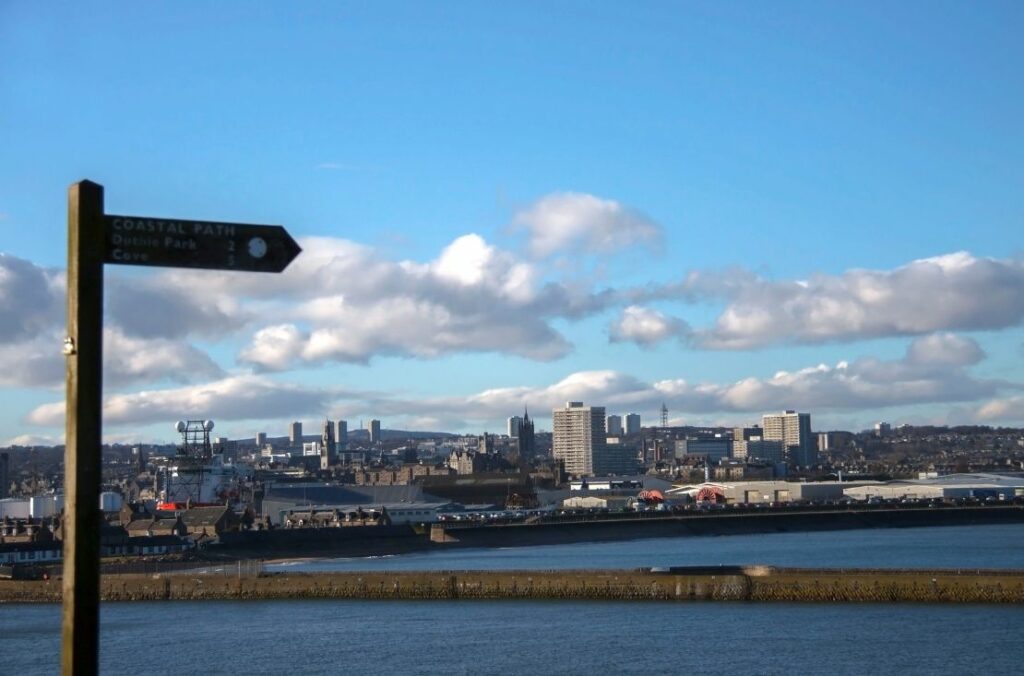 Universities
The University of Aberdeen has recently climbed to one of the top 20 universities in the UK, according to the Guardian University Guide 2021. Under its umbrella are 12 different schools, teaching a broad range of subjects and research.
The university offers one of the best buy-to-let yields amongst the UK's top learning institutions (along with Dundee and Strathclyde), at 6.8% – significantly beating the UK average of 4.4%. Around 14,000 students attend the university every year. 
Calum Brannan, founder and chief executive of Howsy (who put together the research), said:
"With many of the top universities not only attracting the best students but also providing rental yields way above the UK average, a university buy-to-let could be the key to a profitable investment in what are otherwise tough times for landlords at present."
Quality of life
According to a 2019 report, Aberdeen is the best place to live and work in Scotland, based on factors such as work-life balance, health, income, skills, housing affordability, environmental factors and more – making it sixth in the UK, in fact. 
Life expectancy is 78 for men, and 82 for women, and although it's known as the Granite City, there's still plenty of lovely countryside in the surrounding areas (such as Hazlehead Park), as well as some stunning beaches to explore.
Advice from the property pros
Aberdeen has always been an interesting city for property investors. It's certainly had a hard time over the last six years but now, with the worst potentially in the past, there are plenty of opportunities for serious buyers in the buy-to-let property sector.
Just be aware that not every buy-to-let investment will provide you with the returns you're looking for, and just like any investment, there's always an element of risk. Where possible, thoroughly research any area, and visit the property before you buy.
If Aberdeen is a new area to invest in for you, or you're purchasing remotely, we've provided some tips when attending a virtual viewing. These tips are helpful if you're unfamiliar with an area, but it's also likely you'll attend a virtual viewing first. 
TIP: Another blog I thought might help is one we published recently covering some of the main things to think about when investing in your next buy-to-let, post lockdown. 
If you feel like you could benefit from some more specific advice regarding Aberdeen property investment, I would recommend speaking to a specialist estate agent who has a lot of experience in property investment.
A property professional should be happy to listen to your goals, and help you explore your options – including the option of buying an already tenanted property and receiving instant rental income on Day 1 (we like to call it 'The Portolio Way').
In summary
Thanks for reading, and by now I've hopefully managed to shed some light on Aberdeen property investment, and what to look out for.
Aberdeen is a city with plenty of character, and has had its fair share of ups and downs, but there is evidence of an increase in the number of property transactions being carried out in the city, and signs that the slump is coming to an end.
If you're considering investing in an Aberdeen buy-to-let, there are some great opportunities if you know where to look – with some of the best student rental yields in particular.
However, if you don't know the area well, I'd recommend seeking out a specialist estate agent who has plenty of experience in property investment.
Looking for advice on property investment in Aberdeen? We'd be delighted to hear from you, and help point you in the right direction – after all, we're Scotland's only estate agent for landlords.
Either way, best of luck with your endeavours! 
Written by Ross MacDonald, Director of Sales & Co-founder of Portolio
Get in touch on 07388 361 564 or email to ross@portolio.co.uk